Your Feature-Packed Cashless Payment Solution
Experience the Future of Secure, Seamless Event Payments with DC Cashless! Your All-in-One Solution for Smooth, Hassle-Free, and Fast Payments.

Advanced Features that Can Improve User Experience and Transform Your Event

HARDWARE
Seamless Payment and Effortless Experience
As a leading cashless payment solution provider, we offer advanced plug & play device technology that ensures speedy transactions.
Works Offline

Plug & Play

All-Rounder Device

24-Hour Battery Life

Works on NFC

Faster Transactions

For Any Audience Size

Handheld Hardware

ANALYTICS
Actionable Real-Time Insights
Our Cashless Payment System enables users to access real-time transaction insights conveniently through WhatsApp reports, ensuring transparent payment tracking.
Transactional SMS

Detailed Reports On WhatsApp

Real-Time Stats

Edit Inventory In Real-Time
Searching for a Scalable and Secured Cashless Payment Solution?
We offer a 100% reliable and scalable cashless payment solution adaptable to any crowd size. Our secure devices are designed to redefine the payment experience, ensuring trustworthiness and dependability. Get in touch to find out what we can do for you.

Secure & Certified
Enterprise-class security, data protection, and compliance with all regulatory guidelines.
Highly Scalable & Reliable
Scalable to any audience size with guaranteed zero errors.

INTERFACE
User-Friendly Interface
Our user-friendly interface makes payment operations easy & offer a hassle-free cashless payment ecosystem.
Android-Based App

Easy-To-Use Interface

Recharge From Phone

Easy to program inventory & products

Payment Acceptability Via UPI, Debit & Credit Card

SECURITY
Secure and Fraud-Proof
DC Cashless' security measures protect your payments against unauthorized transactions, preventing fraud with end-to-end protection.
Secure Environment

Fraud Prevention

Eliminate Cash Handling

End-To-End Service

Instant Audio Payment Confirmation

Instant Receipt Printing
PLATFORM
Offline Payment Flexibility
DC Cashless takes pride in offering an exceptional feature that sets it apart from traditional payment solutions: offline payment capability. This innovative feature ensures that your payment operations remain smooth and uninterrupted, regardless of internet connectivity or network availability.


PAYMENT
Transaction Management
Our Cashless payment system with NFC technology enables swift, efficient transactions with tax invoice printing, and reduces wait time.
Effortless Handling

Swift Transactions

Faster Payments

Pay With A Tap

Multiple Top-Up Option

Tax Invoice Billing

BRANDING
Customization
DC Cashless offers event organizers a powerful option to align their cashless payment system seamlessly with their event's branding.
Branding Consistency

Logo Customization

Color Customization

Menu Customization

INTEGRATION
Seamless System Integration
Effortlessly integrate our cashless system with your billing and inventory software for streamlined operations and easy deployment.
What Our Customers Say
Happy to use DC Cashless's innovative solutions, as they streamlined our guest's experience by eliminating their worry about handling wallets & phones. A wristband-enabled payment option to pay for food, drinks, and merchandise made our events efficient & profitable.

Aniket Mishra
Archi Events
DC Cashless collaboration has been a game-changer for our theme park. Their advanced technology for digital payments that works offline with real-time analytics made it possible to make informed decisions, leading to increasing 20% revenue.

Dheeraj Soni
Pink Pearl
DC Cashless has made our nightclub more convenient and secure. An in-house digital card payment system increases our revenue efforts and guests' spending. Also, inventory management and POS with invoice printing capabilities and ordering from table-like functionalities are quite helpful.

Abhimanyu Rathore
Paro India
DC Cashless has helped us to improve the security and efficiency of our cafeteria and other activity areas. Our employees can now pay for their meals, parking, and other activity fees digitally.


Meenakshi Tiwari
Shyam Associate
Frequently Asked Questions
What is DC Cashless ?

DC Cashless is a cutting-edge cashless payment system designed to streamline and enhance your payment processes. It enables businesses to accept digital payments seamlessly.
Is DC Cashless secure for my business and customers?

Yes, DC Cashless prioritizes security. It uses industry-standard encryption and security protocols to protect your business and customers' sensitive information.
What are the advantages of using DC Cashless?

DC Cashless offers several benefits, including improved efficiency, faster transaction processing, reduced cash handling, and enhanced customer convenience.
Can I customize DC Cashless to match my branding?

Yes, you can customize DC Cashless to align with your brand's identity. Our cashless event payment system offers branding and customization options to make it look and feel like an integral part of your business.
What reporting and analytics features does DC Cashless provide?

DC Cashless provides comprehensive reporting and analytics tools, allowing you to track sales, monitor transaction trends, and gain valuable insights into your business performance.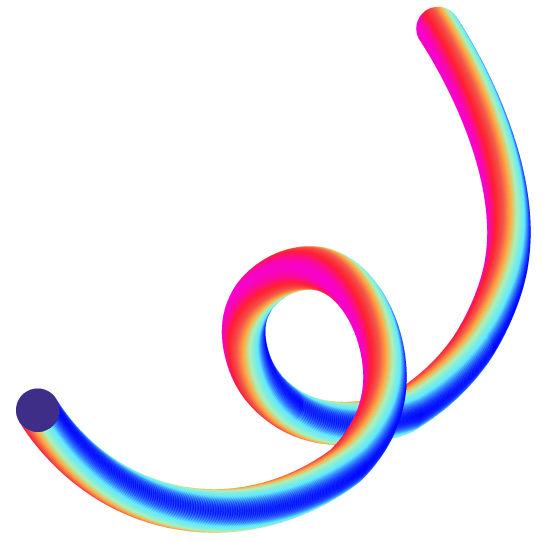 Accelerate Your Event
Payments With Dreamcast Cashless
Simplify your event payments and enhance user experience
into a seamless one with Dreamcast Cashless