Deliver Compelling And Lifelike Online Conferences
Elevate brand reputation, boost interactivity, expand attendee base, and win trust of people from across borders with the best online conference platform.
Customizable / Secure / Self-Managed

Environment
Make your attendees go wow with our animated 3D lobbies. Digitize real-life venues; Choose from the library of auditorium, lobby, exhibit hall and booth designs.

Content
Add value to your attendees' experiences. Promote two-way communication, and make the entire experience more interactive.

Networking
Set up life-like conferences; encourage communication between participants with our top-grade networking features.

Exchange
Keep the attendees glued to the conference with first-class audience engagement tools.
Your Journey To Deliver An Immersive Conference


Custom Registration Landing Pages
Energize your online conference in minutes with custom landing pages, attendee profile creation setup, and brand-aligned graphics and colors meeting your brand requirements and objectives.
Branded Pre-Function Area
Make your attendees feel at home as soon as they enter the lobby. Customize the virtual lobby with several touch-points and design 2D or 3D interface as per your choice.

Easy-To-Use Interactive Agenda
Display event's agenda at the login page for attendees to know what to expect from the conference, and making it easy for them to find the content that interests them most.
Networking Tables
Enable effective networking among attendees; let them connect with speakers, fellow attendees, and exhibitors through real-like roundtable discussions.
Emailer and Invite Automation
Keep your attendees updated during and post conference; Schedule a series of reminder notifications via email to ensure maximum show-up rate.


1:1 Networking
Allow attendees to connect, and expand their personal networks through our robust one-on-one networking and communication tools.
Public Chat Rooms
Encourage attendees to engage in discussions via public chat rooms.

Live Session Engagement
Boost engagement at your online conference with the virtual conference solution's top-tier engagement tools. Leverage features like live polls, chats, Q&A, etc. to make the entire experience immersive.
Data and Analytics
Keep a track of attendee engagement activity while the conference is going on, measure the effectiveness of your online conference in the easiest way possible. Know who was the star of your show, which session witnessed most number of attendees.
Have Questions?
A virtual platform that enables you to host your event all by yourself, or you can always ask for our team of experts to handle it for you.
Get in Touch
Features That Make Us a Right Fit for All Your Events

Event
Microsite

Branded
3D Environment

Live & Pre
Recorded Session

Immersive
Stage

Live Chat
And Polls

Backstage

Notification &
Announcements

Agenda

Feedback
Form

Attendee
Profile Setup

Group Chat

1-1 Chat

Networking
Tables

Multiple
Stages

Detailed
Schedule
Meet Our Happy Clients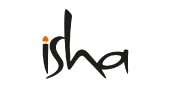 For me just it was more than a Great platform, it literally TRANSFORMED my virtual experience.
Ritika Pant
Campaign Manager, Isha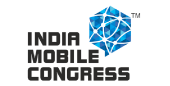 Enthralling Experience. It was value for money. It was the ease of setup which helped in managing a gigantic event with ease.
Shreyance Modi
Director Finance, IMC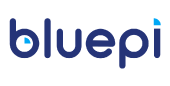 Dreamcast is an efficient platform with some life-saving features. Team Dreamcast is very supportive, and we appreciate how understanding they are.
Varun
Marketing Manager, Blue Pi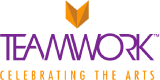 My experience has been extremely good both with the Platform and with the team who operates the platform for us.
Suraj Dhingra
Senior Account Director, Teamworks
Frequently Asked Questions
How can an online conference platform facilitate networking among attendees?


Several networking capabilities are offered by online conference platforms like Mixhub to connect attendees. One-on-one video meetings, matchmaking algorithms that recommend suitable contacts, virtual networking tables, and chat features for real-time communication are a few examples. These tools make it possible for attendees to engage with one another in a meaningful way even when they are not physically there.
Can Mixhub accommodate large-scale events with thousands of participants?


Absolutely! Large-scale conferences may be handled via Mixhub, which is built to manage events of various sizes. To accommodate thousands of concurrent guests, they make use of a reliable infrastructure and scalable technology. Regardless of the scale of the event, this online conference platform provides features like parallel sessions, breakout rooms, and networking tables to guarantee a flawless experience for all attendees.
Is Mixhub accessible to attendees from different time zones?


Absolutely, participants from various time zones may access Mixhub. To access the online conference platform, you need a device like a laptop, mobile phone, or tablet and a stable internet connection.
How can sponsors and exhibitors benefit from online conference platform?


Sponsors and exhibitors have exceptional possibilities to promote their products, services, and brands through Mixhub. This online conference platform provides interactive product demos, branded networking tables, and more. In the virtual conference setting, sponsors and exhibitors may take use of these capabilities to raise brand awareness, generate leads, and interact with a specific audience.
Does Mixhub provide analytics and reporting features for organizers?


Absolutely, Mixhub often provides organizers with advanced statistics and reporting features. These functions allow to measure participant participation, registration rates, session popularity, and other important information. This data may be used by conference planners to assess the effectiveness of their events, make data-driven choices, and constantly enhance subsequent gatherings.

Level Up Your Next Event
With Us
Streamline your event hosting with Mixhub, your source for customized event hosting solutions.