Host Immersive & Engaging Online Exhibitions & Expos
Provide your exhibitors with the best free online exhibition platform to display their offerings, meet prospects, and build their market presence. Drive ROI with personalised, interactive digital booths for your partners and exhibitors.
Customizable / Trackable / Quick

Showcase
Allow your exhibitors to showcase their products their way, without restricting them to a few options.

Communication
Let exhibitors interact with the attendees through video calls, helping them boost business.

Business Exchange
Booth owners can demonstrate their products and engage visitors in product showcase and live demonstrations.

Lead Generation
Our advanced attendee profile search tool helps the sponsors to find prospect with specific interests or industries.

Tracking
Enable your exhibitors to measure their booth ROI by analyzing everything that goes inside the online exhibition.
Your Journey To Deliver An Immersive Virtual Exhibition


Branded Microsite
Build a microsite for your online exhibition, complete with a home page, spotlighting the exhibitors and sponsors, and featuring full-service registration & built-in.
Sponsor Friendly Lobby
Whatever your sponsors' goals are, this online exhibition platform has them covered. Attract event sponsors with features that help them increase exposure, fill their pipeline, and generate new leads and sales.

Customizable Branded Booths
Display event's agenda at the login page for attendees to know what to expect from the conference, and making it easy for them to find the content that interests them most.
Chat Between Exhibitor and Attendees
Your exhibitors can mobilize their teams to strike conversations with multiple visitors inside the booth. Help them get the conversation going with group text chat engagers. Encourage them to Use live Q&A and polls to boost participation.
Quick Exhibitor Onboarding -
Stress-Free Setup
Lets your Exhibitors Set Up Booths in Less than 15 minutes
24*7 Assistance
Self-Explanatory Backend
Detailed Knowledge Hub
100% Self-Managed System
Structured Onboarding Training with Video and Audio calls.


1-1 or Group Meetings at Virtual Booths
This virtual exhibition platform allows the visitors to set up audio and video meetings with company representatives; Exhibitors can also reach out to attendees to request meetings.
Document Sharing
The exhibitors can attach brochures and flyers at the booth to enhance visitor experience and help conversion. Also, they can upload demo videos, catalogs, flyers and other resources to the vault.

Attendee Feedback
The attendees can fill the feedback form, and review the exhibiting brands and products listed at the booth.
Data and Analytics
Keep a track of attendee engagement activity while the conference is going on, measure the effectiveness of your online conference in the easiest way possible. Know who was the star of your show, which session witnessed most number of attendees.
Have Questions?
A virtual platform that enables you to host your event all by yourself, or you can always ask for our team of experts to handle it for you.
Get in Touch
Features That Makes Us a Right Fit for All Your Webinars

Event
Microsite

Branded
3d Environment

Live & Pre
Recorded Session

Immersive
Stage

Live Chat
And Polls

Backstage

Notification &
Announcements

Agenda

Feedback
Form

Attendee
Profile Setup

Group Chat

1-1 Chat

Networking
Tables

Multiple
Stages

Detailed
Schedule
Meet Our Happy Clients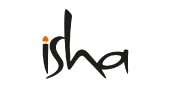 For me just it was more than a Great platform, it literally TRANSFORMED my virtual experience.
Ritika Pant
Campaign Manager, Isha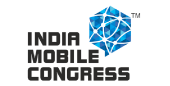 Enthralling Experience. It was value for money. It was the ease of setup which helped in managing a gigantic event with ease.
Shreyance Modi
Director Finance, IMC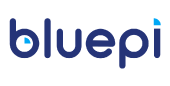 Dreamcast is an efficient platform with some life-saving features. Team Dreamcast is very supportive, and we appreciate how understanding they are.
Varun
Marketing Manager, Blue Pi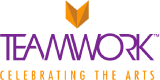 My experience has been extremely good both with the Platform and with the team who operates the platform for us.
Suraj Dhingra
Senior Account Director, Teamworks
Frequently Asked Questions
What is the purpose of the online exhibition platform?


The online exhibition platform helps to provide a virtual space where artists, creators, and organizations can showcase their work to a global audience. Visitors may explore and interact with a variety of exhibits from the convenience of their own homes.
Can I interact with the exhibits on the online platform?


Absolutely, you may interact with the exhibits using the interactive capabilities provided by the online exhibition platform. You can view high-resolution images, watch videos, listen to audio recordings, participate in virtual tours, and even leave comments or feedback.
Can I customize the branding of my online exhibition on Mixhub?


Absolutely! By personalizing the landing pages for the event and the registration forms Mixhub enables you to highlight your brand identity. You may customize the event experience for your attendees by adding your logo and picking colors that go well with your business. Your online exhibitions will have a uniform and polished appearance thanks to this branding versatility.
Is technical support available for Mixhub users?


Yes, Mixhub provides reliable technical assistance to help users at every stage of the event. The support staff is available to respond to your questions, resolve any problems, and guarantee a positive event experience. Depending on your preferred form of contact, you may get in touch with them by phone, chat, or email.
Does Mixhub provide analytics and reporting features for organizers?


Absolutely, Mixhub often provides organizers with advanced statistics and reporting features. These functions allow to measure participant participation, registration rates, session popularity, and other important information. This data may be used by conference planners to assess the effectiveness of their events, make data-driven choices, and constantly enhance subsequent gatherings.

Level Up Your Next Event
With Us
Streamline your event hosting with Mixhub, your source for customized event hosting solutions.