DC Cashless Solution For Food Courts
Integrate the seamless cashless payment systems for food courts. Let your customers get the mouth-tingling experience by going 100% cashless.

Why Choose DC Cashless Solution For Food Courts?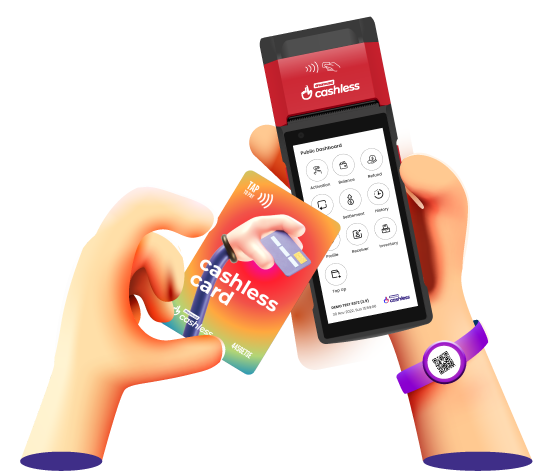 Reduced service times, delivering a cashless food court experience.
Cashless operations for food courts with high ROI
Convenient real-time monitoring of food purchase activities.
No loss or risk of theft or fraudulent activities- 100% secure.
Real-time insights into customers' food preferences.

Hassle-free cashless transactions
Let your food lovers make cashless payment for food and beverage!
No hassles of handling cash every time your attendee enters the food court, taking almost no time to pay for an order.
Cashless ease of payment
Safe & Fraud-proof transactions
Transaction confirmation in less than 30 seconds

Manage Multiple Food Counters
Get all the food counters managed under one cashless solution!
No matter how many food counters you've, manage them all smoothly with DC cashless payment for food courts.
Estimate all food vendor's commissions right away
5X Your ROI & revenue simultaneously
Safely manage counters during peak hours
Zero queues, & no waiting times

Robust RFID-Based Cashless System
Roll up your business scale with a highly robust cashless POS solution!
Advance the way you do business, let the all-rounder device scale your entire payment system.
Works fully offline
NFC-enabled mode with high-speed transactions
100% Fraud-proof functionality
Instant order-invoicing
Augment Your Sales & ROI On The Go


Streamline Cash Management
Simplify cash handling at your event. In DC cashless food court system, reduce on-site cash transactions, minimizing the risk of loss or theft and simplifying post-event reconciliation.


Boost Per-Person Spending by 40%
Experience a significant 40% increase in on-site spending on average (up to 90% in some instances) with DC Cashless payment platform.


Churn Out Wait Times by 8x
With the DC Cashless food court management system, transactions that used to take minutes per purchase are now streamlined to an average of just 30 seconds. Guests will enjoy a queue-free event experience.


Leverage Real-Time Insights for Event Growth
Gain valuable insights into your event guests' spending patterns. Use this data to refine sales strategies, deliver added value to event sponsors and partners, and ultimately boost your event's success.


Instant Fund Access On The Go
As the event's merchant, you have direct access to your funds with DC Cashless. Skip waiting for fund transfers or event settlements; reimburse vendors on the very day of the event.

Super Fast Mobile Payments
Increase your customer spending with fast cashless transaction!
One tap payment results in increased food consumption, thereby boosting the spending & conversions by 3X.
NFC-based access cards or wearables
Reduced service time
Drive more sales, with quick payments

Real-time Transaction Analytics
Goodbye to traditional way of data collection, try real-time cashless!
Get advanced data analytics, offering insights into customer behavior, peak spending times, & trending food items.
Track every transaction detail
Real-time statistics
WhatsApp-based reporting
Watch over inventory data

Simplified Reconciliation of All Transactions
Get all the food counters managed under one cashless roof!
Don't miss out on any transaction, compile every counter's transaction data in sequence, ensuring fullest transparency & better results.
Keep full inventory ready in advance
Save time & buckle up revenue
NFC-oriented POS system
Use DC Cashless for
AR/VR Experience Centers
Water Parks
Restaurants
Kids Play Area
Food Courts
Theme Park
What Our Customers Say
Happy to use DC Cashless's innovative solutions, as they streamlined our guest's experience by eliminating their worry about handling wallets & phones. A wristband-enabled payment option to pay for food, drinks, and merchandise made our events efficient & profitable.

Aniket Mishra
Archi Events
DC Cashless collaboration has been a game-changer for our theme park. Their advanced technology for digital payments that works offline with real-time analytics made it possible to make informed decisions, leading to increasing 20% revenue.

Dheeraj Soni
Pink Pearl
DC Cashless has made our nightclub more convenient and secure. An in-house digital card payment system increases our revenue efforts and guests' spending. Also, inventory management and POS with invoice printing capabilities and ordering from table-like functionalities are quite helpful.

Abhimanyu Rathore
Paro India
DC Cashless has helped us to improve the security and efficiency of our cafeteria and other activity areas. Our employees can now pay for their meals, parking, and other activity fees digitally.


Meenakshi Tiwari
Shyam Associate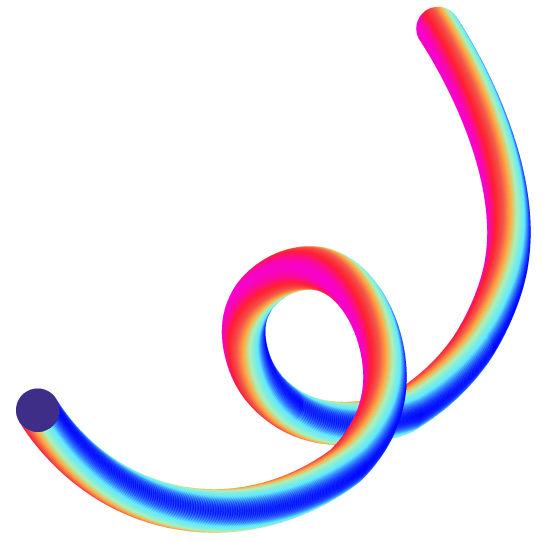 Accelerate Your Event
Payments With Dreamcast Cashless
Simplify your event payments and enhance user experience
into a seamless one with Dreamcast Cashless