The rising demands and the technologically advanced society are somehow depending on cashless payments. Nowadays, it is quite easier to transfer payments or better to say overall banking is at our fingertips. Everyone has started preferring to use this mode of digital payments and at every event, we can now witness that every vendor accepts digital payments. Digital payment system for events is now the new emerging trend and in this blog, we are going to discover all the important reasons why to use such.
Top 7 Reasons Why Using Cashless Payments for Events is Effective
There are multi-dimensional reasons and factors to measure any event's success. But one reason for sure is how smooth and seamless the experience you create for the event participants in terms of registration, ticketing and others are crucial. Cashless event solutions are the best way to get more revenue and for influencing people to spend. Let's look at all the reasons and see how it works.
What Type of Event Should Go Cashless?
No matter what type of event you are hosting, digital event solutions are applicable for all of those. From sporting events to music festivals or exhibitions accepting digital payment can work as a revenue generation strategy. Additionally, it also gives a secure, hustle-free mode to the event participants to shop and participate in any type of activity without any worry of cash as digital payments are always there.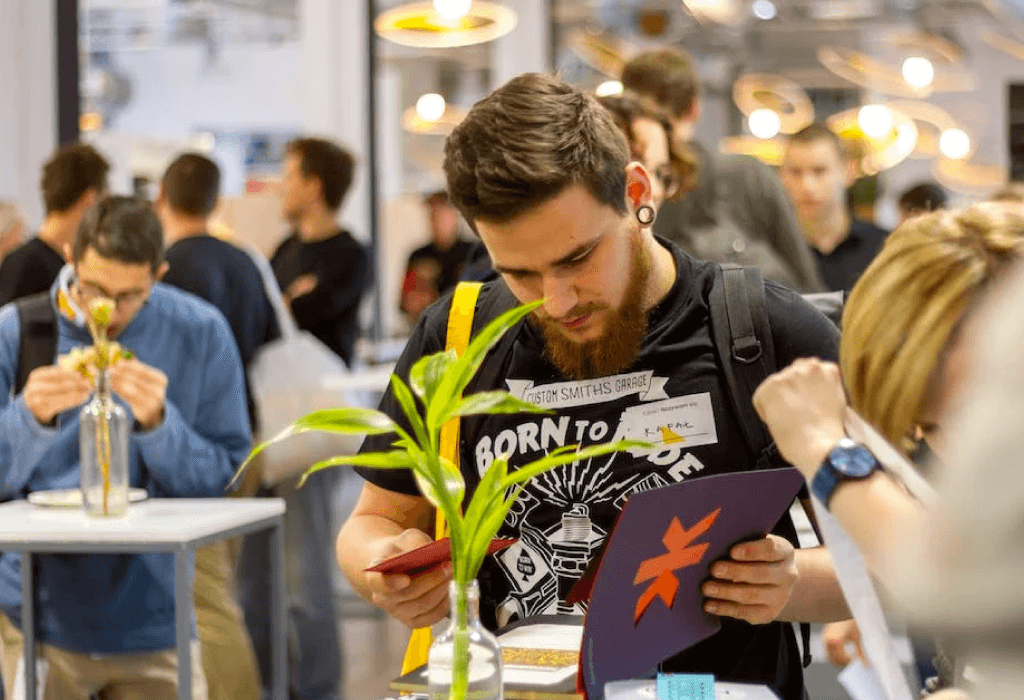 1. Easy Fast And Convenient
In a small-scale event, it is easier to manage the cash flow or ticketing and accept payments with cash. Suppose there is a grand event, how hard is it to manage it all? And keeping the attendees waiting in long queues can diminish the overall participant journey. But if you start using the QR-based or RFID systems the scanning for tickets and taking payments go seamlessly and without any hustle. Thus it makes the overall journey smooth and fast leading to eliminating the long queues. However, you can also add bands to identify the authentic participant in the event and in between activities which might cost extra and does not come in the entry fees. Additionally, if there are extra charges that are applicable for the food, beverages and other items (usually in the music concerts) then deploying cashless payments machines is preferable.
2. The Event Cashless Payment Platform Increases Revenue
When there are a cashless payment mode available the spending limit increases. As usual, people carry limited cash and with cashless (that is direct from a bank account) have higher spending limits. More the spending capacity, the more chances \for you as a host to generate revenue. It is believed that long waiting lines disrupt enjoyment while cashless helps in reducing those timings, how? The curiosity of finding how will take us to the next pointer.
3. Reduce the Transaction Timings
We all have witnessed how digital payments are fast, in just a tape you can make the payments. Research shows that cashless payments are 60% faster compared to payments with cash. Additionally, it saves all the time that takes in counting and giving the change of the cash payment that is done. While in cashless payments you can enter the same amount and can make payments via card or smartphone through internet banking. Moreover, the credit card can be used, making it possible for the event participants to use that as an option if they run out of cash in their banks.
4. Cashless Payment System Offer Detailed Reports
With the help of cashless event solutions, you can monitor the whole account and get detailed live reports in just a few clicks. This makes it more secure and host-friendly to manage the accounts and analyze the participant's behaviour of how they like to spend and at which activity segment. This analysis and records are easier to manage while the recorded transaction can help you improve future event activities.
5. Eliminate Fraud and Losses With a Secured Cashless Solution for Events
The cashless payment is secured and eliminates almost all possible fraud and losses if utilized properly. Human error may arise but somehow the possibilities are very less if there is a professional event cashless payment platform in place. However, the possibility of theft or robbery of cash in grand events can be minimized.
6. Digital Event Solutions Helps in Multiple Revenue Streams
Introducing the QR-based and NFC tags for accepting payments as well as for different users makes the event journey more comfortable. The use of technology and seeing how results came can be a perfect example of experiential marketing. But surely the journey of the event can be made easier with these, as you can pair the NFC tags with the badges, cards or wristbands making it possible for the attendees to interact with just a tap. Furthermore, this all can be combined to create a technologically advanced ecosystem for deploying the gamification mode. The more activities and creative things you give the more chances to attract more customers are expected.
7. Reduced Staff Numbers
When there is less staff to handle and manage the audience the revenue automatically increases. As you are saving the salaries, these reduced staff can be helpful in managing and preparing the other important tasks of your event. By introducing the secured cashless solution for events you are eliminating the traditional routes and allowing something new to experience the users. Smart event ticketing can be very helpful where the users can register themselves online and can receive the tickets in the form of e-tickets. This makes it easier for the host to just utilize a zapping machine to identify the registered participant with ease. Just like you showcase your ticket at the cinema hall (where they scan your QR code and allow you to enter the hall).
Why Use DC Cashless Payments Solution?
The most important aspect of using cashless payments for events is speed, safety and the experience that it creates. It provides the opportunity to not carry a wallet and still purchase whatever they want without waiting for ages. Additionally, NFC tags and wristbands allow claiming all the benefits, perks, and offers from the host with ease. With DC Cashless you still be able to implement the cashless payment option without investing in expensive pos, zapping or other smart event solutions or hardware. With our digital solution, you will be able to freely implement everything without buying a system or software required. As we are equipped with a team of professionals and all those systems required.
Additionally, it does not require any special set-up as we can set up all these at any remote location possible. Hope you get the reason why to use a cashless payments solution for your event. Thank you for reading.
FAQs
Q1. Why should I consider implementing cashless payments at my event?
Cashless payments offer numerous benefits, including increased convenience, faster transactions, improved security, and enhanced data insights. By adopting this system, you can provide a seamless payment experience for attendees and streamline event operations.
Q2. How do cashless payments improve the attendee experience?
Cashless payments eliminate the need for attendees to carry cash or search for ATMs, reducing queues and waiting times. It simplifies the purchasing process and allows attendees to focus on enjoying the event without worrying about handling physical money.
Q3. Do cashless payments offer better data insights for event organizers?
Yes, one of the significant advantages of cashless payments is access to valuable data insights. Organizers can analyze real-time data on transaction volumes, popular items, peak spending times, and attendee behavior. This information can be used to tailor marketing efforts, improve future event planning, and enhance overall attendee satisfaction.
In-Person, Hybrid, Virtual
Create an Extraordinary Event Experience
Across All Event Formats