RFID, an abbreviation referred to as Radio Frequency Identification, is a contactless data exchange method. The name itself covers radiofrequency which indicates that it uses radiofrequency electromagnetic radiation. RFID for events is a technology which is widely used to track and identify attendees' movement in an in-person event.
Events have played a significant role in the development of businesses and brands in numerous ways. Be it an exhibition, trade show, or any other event, are all important to build and establish a business as well as its credibility. The rise of event technology and its development with a willingness to reach the top earlier than their competitors. And at last, to offer an immersive experience to their attendees RFID technology comes into play. It is also considered the next-generation tool for all types of events.
So, here a question arises: what is RFID technology for events, how is it going to help and what are important aspects you need to know about it? Here, in this blog, we are going to touch upon all those points while mentioning the top reasons why event hosts and businesses should consider RFID technology. So, let's get started;
What is RFID for Events?
RFID technology is a kind of innovation that works in wireless nature while using radio waves to receive and transmit data between two devices. Simply it consists of two elements; a reader and a tag. The reader emits a radio signal that activates the tag and reads the information stored in it. The data can be anything in context to events it can be attendee details, their movement track or in another context, it can be product information. Depending upon the needs it can be customized as per our requirements.
"RFID for events basically consists of the use of small electronic tags that can be affixed with anything initially from people to objects or vehicles. These electronic tags contain a unique identifier which identifies and reads wirelessly using an RFID reader."
However, this is not the only use of RFID for events as it can be used for a variety of purposes. Let's explore this in our next section.
In-Person, Hybrid, Virtual
Create an Extraordinary Event Experience
Across All Event Formats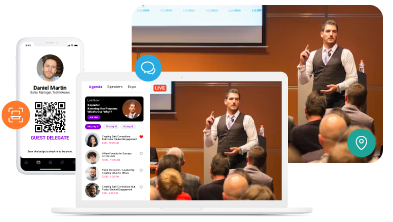 What are the uses of RFID for events?
At events, RFID technology can be used for a variety of purposes such as
Admission control
Access control
Attendee Tracking
Crowd management
Social Media Integration
Registration & Ticketing
In a big event like an auto expo, Dubai Expo 2020 or something similar on-ground event. The host can give RFID badges for events or even an RFID-enabled wristband. This approach helps the host to track the movement of their attendees and their behavioural patterns about likes and others.
However, it is not the end of the RFID technology for events as there are many more to look at. It can also be used for 'cashless payments'. By this, you can ask attendees to load funds onto their RFID-enabled wristbands or cards and use them to purchase goods and services at the in-person event. This approach helps drastically reduce queues, and speed up transactions while lowering the eliminate money change hustling. Also, make a smoother and more enjoyable event experience. Overall, RFID for events provides a convenient and effective model to deploy for managing large crowds and improving the overall experience for attendees.
As we just have seen the various uses of RFID for events, there are many benefits of this technology as well. But ultimately all those benefits work for mainly two things that are to help the host in gathering information and enhancing the overall event experience.
The Ultimate Benefits of RFID for Events
Undoubtedly, there are an array of benefits associated with using or deploying RFID for events. It can be helpful in streamlining the event experience for attendees by reducing queues, smoothing transactions, opening better opportunities, and many others. Here are the top benefits of RFID for events.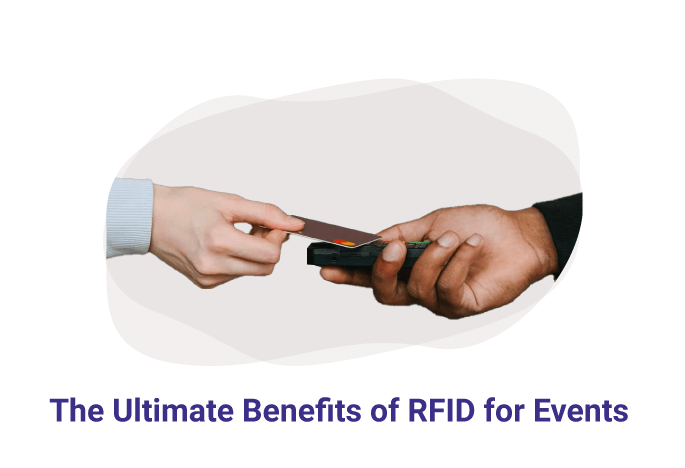 Top 10 Benefits of RFID for Events
There are numerous benefits of RFID technology for events, ten of which include:
1. Improved Attendee Experience
Eliminating long queues, simplifying the event ticketing and registration process as well as cashless payment systems can be helpful in giving the attendees a smooth experience.
2. Increased Security
RFID badges for events can be utilized for access control of participants. Allowing the host to restrict the participant to access certain areas or depending upon the pass or ticket they have purchased with ease.
3. Enhanced Marketing Opportunities
RFID event solutions can be integrated with social networking sites such as Instagram, Facebook and others. This way the event attendees can share their experiences over social media and connect with other attendees. Additionally, this will enhance the marketing opportunities and brands to increase their online presence, and be a free kind of endorsement.
In-Person, Hybrid, Virtual
Create an Extraordinary Event Experience
Across All Event Formats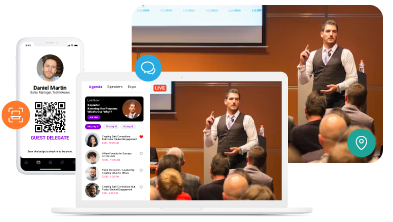 4. Increased Efficiency
We know that manual tasks take a lot of time and by deploying RFID cashless payment systems organizations can automate and make event registration, ticketing, and cash handling online. This way the host can free up a lot of staff time which overall increases efficiency.
5. Enhanced Sponsorship Opportunities
RFID's attendee tracking capabilities in events can be utilized in gathering all the necessary information and movement patterns of the attendees. All this information can be used in sending custom post-event brand and promotional emails and others. Also, this will help in taking more effective decisions in future events like the social wall, booths or others.
6. Improved Inventory Management
RFID event solutions can be further useful to track the inventory at your next in-person event. By attaching the tags to the items you can use their movement eliminating theft and earlier notification of items' availability.
7. RFID Reduces Fraud and Counterfeiting
One of the significant benefits of RFID technology for events is that it can completely help in eliminating or at least reducing to a bare minimum the fraud and counterfeiting at events. As RFID badges for events are a unique identifier and can be verified by RFID readers so it is close to impossible for the commoner to duplicate it.
8. Environmental Sustainability
As a business or brand, it is important to promote environmentally friendly and host sustainable events. By introducing RFID event solutions you can reduce paper waste with online and e-tickets.
9. Real-time Insights
We talked all the way till now that it can track and record the movement and analytics as required. So, of course, there are huge possibilities that it can help that way.
10. Improved Data Collection and Analysis
All this data that is gathered can be collected in the backend. Furthermore, it can be used to analyze the attendee or any other specific needs to improve the decisions.
In-Person, Hybrid, Virtual
Create an Extraordinary Event Experience
Across All Event Formats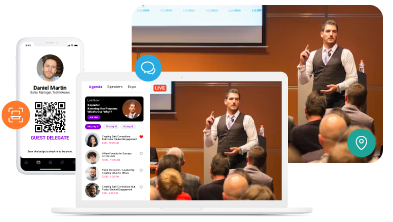 From Conference to Exhibitions: RFID Technology For Event Finds Its Place
Almost all types of events can be benefited from RFID event solutions. No matter whether it's simple conferences to exhibitions to RFID trade shows. As RFID for events is helpful in managing a lot of things while reducing the manual and human workload. Apart from managing it can be further helpful in tracking the attendees, equipment, and assets. Here for your better understanding, we have concluded some of the finest event types where you can easily deploy RFID event solutions.
RFID for Conferences
As a host or event organizer of an in-person event conference, you can look forward to implementing an enriched RFID conference. Additionally, this can be used for various processes like registration, check-in, controlling the access of areas, and all seminars. Additionally, in-between sessions attendance, networking and a lot more.
RFID for Music Festivals and Concerts
We all have witnessed the crowd and to manage that it is essential to look forward to an effective solution. An RFID badge for event attendees can be the best-in-class tool for crowd management. By giving the attendees RFID wristbands or access cards you can ease down event ticketing and deploy cashless payments.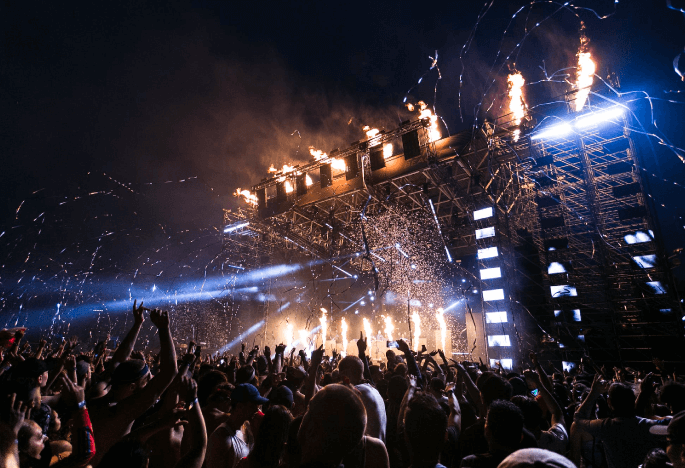 RFID Sporting Events
In general, sporting events are held in big stadiums with many fans, viewers and audiences. To watch, entertain themselves and see their favourite athletes. In such a big event there are more chances for people to enter restricted premises. So, to help this out an RFID badge for events can play a big role while also used to track athletes and their equipment.
RFID Exhibitions and Art Shows
In an art or exhibition, there are many probabilities of theft and robbery. Additionally, an increased chance of any misfortunate predicament to lie in. By hosting an RFID exhibition and providing tracking bands to artwork and exhibits. We can eliminate such things from happening. Additionally, RFID badges for events can be useful in recording the audience attendees for specific artwork or displays.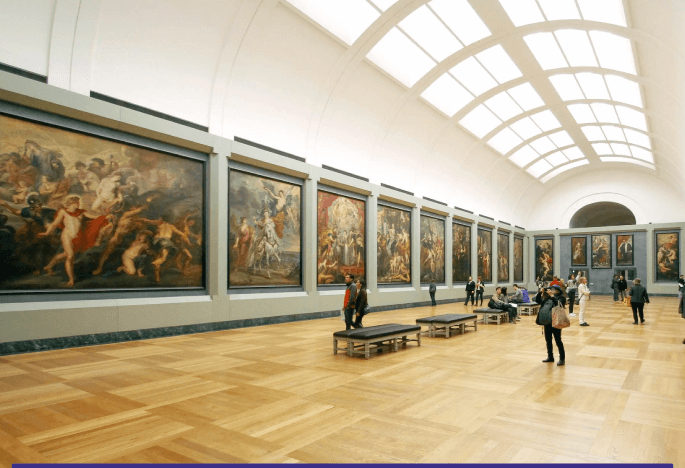 RFID Trade Shows
In trade shows, there is an increased chance of networking and boosting sales for any organization and company. For this, it is crucial to host RFID trade shows in which all the attendees must be provided with such technology-enabled devices. To track, record and gather event participant information and details.
In-Person, Hybrid, Virtual
Create an Extraordinary Event Experience
Across All Event Formats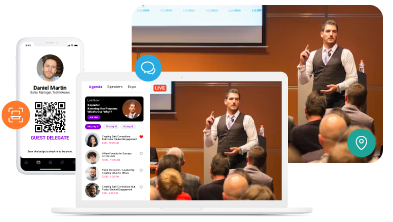 RFID Technology is Revolutionizing the Events Industry
The world of the events industry is revolutionizing due to the rising technology and advancement in RFID technology for events. This technology is quite versatile in nature as it enhances the attendee experience, streamlines event operations, increases security, ROI, and promotes sustainability. Furthermore, the RFID event solution improves security and control management in the event. Also, it is helpful in gathering valuable data, attendee behaviour and preferences to improve future events. The cherry on the cake is that it is eco-friendly and sustainable too, as it eliminates the need for paper-based systems and reduces waste.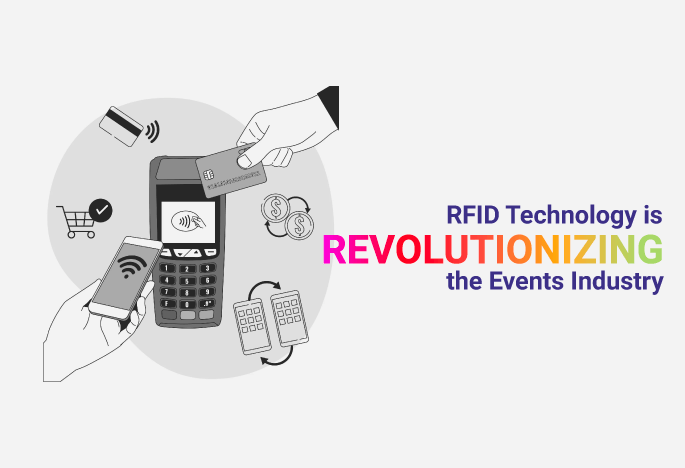 Summing Up
RFID for events is a proven technology that changes event dynamics. As an effective game-changer, the RFID badges for events or wristbands can track attendee movements, streamlining ticketing and registration and create cashless payment channels. Undoubtedly the potential of this technology is quite satisfactory for all the event hosts and organizers. If you are also looking forward to adopting RFID technology to deploy in your next event and finding how? Dreamcast is here to help you. With our easy-to-use and highly advanced tools and RFID technology deployment, we can help you manage your event attendee while collecting the enormous possibilities of deep insights while enhancing the event experience with organizer-focused attendee management. So, what are you waiting for? Book your free demo with us and get a personalized call with our expert.
FAQs
Can RFID be used for tracking attendees?
Simply yes, the RFID technology can be used for tracking attendees. By providing RFID badges to event attendees you can track and monitor their flow and movement in real-time.
How RFID is used in events?
There are many purposes for RFID to use in events. It is helpful in attendee tracking, access control, cashless payments, inventory management, gathering attendee information and more.
Can RFID be used for payment?
By deploying RFID cashless payment systems in the event it can be used to make payments. Also, there are RFID-enabled badges or cards which can be top-up and later that can be used to make payments at events.
What is an RFID badge?
An RFID badge for an event is a wearable device that contains an RFID chip. It allows users to easily communicate with RFID readers and transmit data. These badges are generally used for;
● Access control
● Attendance tracking
● Cashless payments at events and more.
What are RFID event solutions?
It is an event solution which refers to various applications and systems that use RFID technology. This can be customized as per the user's requirement and can be used for a a variety of different purposes. In context with events, this technology is used to enhance the event attendee experience.
In-Person, Hybrid, Virtual
Create an Extraordinary Event Experience
Across All Event Formats