The whole event industry around the globe has seen significant changes due to continuous development in technology. Many things in the event industry have changed in these long years leading to reduced human efforts and increased engagement. Technology is helping and playing a vital game in almost all sectors and industries ranging from healthcare, and manufacturing to even education. Technology has taken the whole world close. Additionally, social media and live-streaming services help in-person events to reach a wider audience.
In recent years technology has rapidly changed whole aspects of the event and the introduction of virtual, hybrid, and live streaming has transformed the event dynamics forever. With the new trends and advancements ticketing, registration and check-ins are also improving which is appreciable. The evolution of event gamification and the introduction of Whatsapp automation for events is something we all should look into.
Here in this blog, we are going to discuss such technology advancements and how they reshaped the whole event dynamics and corporate events. As the corporate world and the whole event industry is hitched. And it is quite impossible to get success without involving in such event planning or hosting an event. So let's reveal how technology alters the event industry.
Technology And Its Influencing Impacts Over The Event Industry
In many ways, technology has changed the event dynamics of online event ticketing registration has changed a lot of things. Here is a detailed set of things that technology has changed.
Online Event Ticketing and Registration Has Brought Convenience
The paper tickets are things of the past to talk about. With the internet taking the place of many jobs, this is also one of them as now anyone can book their tickets online. But to make it possible the event organizer needs to invest in making a registration website or building a mobile app. The internet and its effective technology made it quite easier to register, book tickets, make payments and receive e-tickets just on their smartphone. This technological advancement brings a lot of conveniences and boosts efficiency while reducing the event organizers' cost, and effort and saving at least a few trees.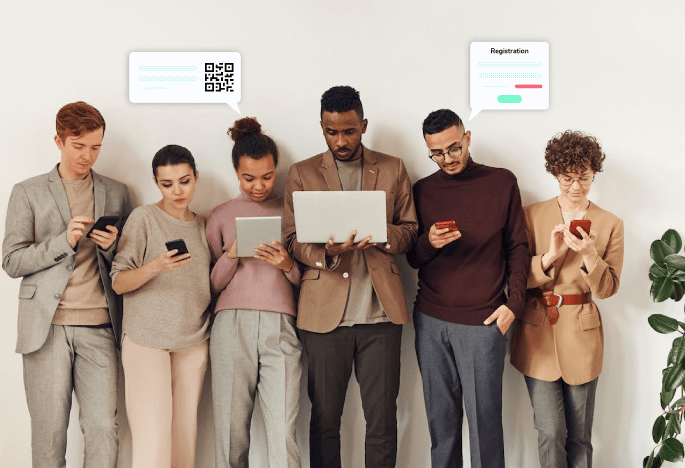 The online or mobile-based ticketing and registration created a win-win situation for both event hosts and attendees. Technology in a true sense eliminated the long queues and for the event host to arrange an office a few weeks before the event for selling the tickets.  Additionally, the development of a scanning machine made it easier to scan the tickets at the entrance and authenticate the entry of participants. Digital event registration and ticketing by integrating multi-use mobile event apps for payments and other factors give the opportunity to track and analyze the event attendees and revenue.
Improved Production and Implementation of Events
It's been quite an obvious thing as we all have witnessed that nowadays the events are loaded with high-tech sound, lightning systems with large LED walls and many other things. In today's world where there is creativity and innovation are highly demanded. It is a necessary step to introduce a customized theme and style to your event that appeals to and enhances the excitement of the attendees.
By leveraging the event tech solution you not just enhance the event attendee experience in a seamless way but also ease the production and execution of the event. No matter, what type of event you host ranging from a galla night, product launch, music concert, conference, trade fair or others you can bring your vision into reality. With the technology to play a subtle game, you can implement lots of engagement tools and introduce many AI-enabled games and so on.
Offer Virtual Event
The in-person events are not just the only way to accommodate guests but to make them feel participated you have always the opportunity to host hybrid events. Hybrid events are those which enable both physical and virtual audiences at the same place but in different spaces. The digital age and technology empower us to bring convenience as much as possible. With virtual reality (VR) you can accommodate participants virtually from any remote location to those who can't appear at the on-ground venue. Additionally, this approach will help boost the opportunity to bring more participants to present the event with reduced event ticket costs.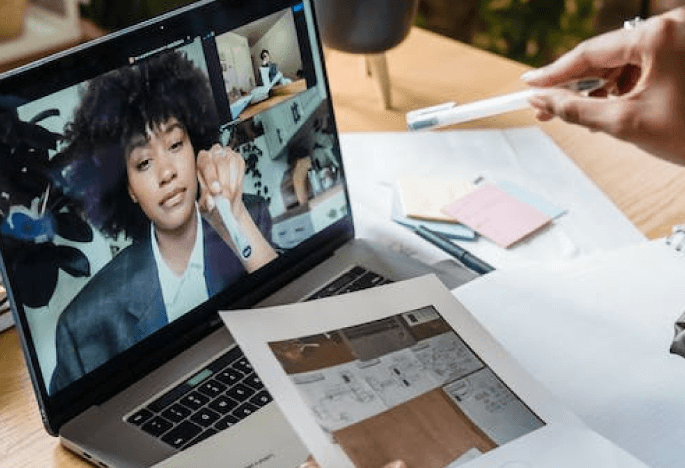 In the UAE there are many hybrid event platforms and service providers which can help you in setting up such physical and virtual events. To name a few in this era most of the big events are happening in hybrid mode, to name Dubai Expo 2022 is a hybrid event. As an event host, you can't expect many attendees to exactly visit the in-person event due to many possible reasons. From the high ticket costs, traveling, accommodation, food, hectic schedules and many others. So, offering both modes can bring more people and help in fulfilling the event objectives while increasing the revenue and success of the event.
Engage More Audience With Live Streaming
The rising social media presence of more people on social networking sites and the launching of new kinds of features is also influencing users' behavior. As social media has witnessed huge consumption of video-based or short-video content opening the doors to live streaming possibilities.
Popular social media platforms like Instagram, Facebook, Twitter, LinkedIn and others do not charge anything to use their platforms. So, technically people who cannot make it possible to buy physical or virtual event tickets can still enjoy the event. This will help the business to reach an audience irrespective of the geographical boundary and overall boost brand-consumer engagement. Anyhow if you still don't want to stream over these social media platforms you can always find live streaming service providers to customize your streaming dynamics like streaming over the web or on your website.
Streaming on-ground events like a product launch or social cause events can help you build strong credibility and authority in the market. However, this continuous approach over time can help you build a community and bring the brand and user much closer with a greater impact on brand awareness.
Effortless Capture of Attendee Data and Analysis
Every business runs on data. In this digital age, the more data, the more the chance they can customize better products and fulfill the customer's needs. For instance; have you ever thought about how Google and Amazon show us the very appropriate suggestions, well it's all about the data processing algorithms that work in the backend. By knowing the participant's needs, and behavior it can be possible that you increase the chances of event success. The event tech solution provider and professional with their advanced tools and data-capture tactics can help you with this.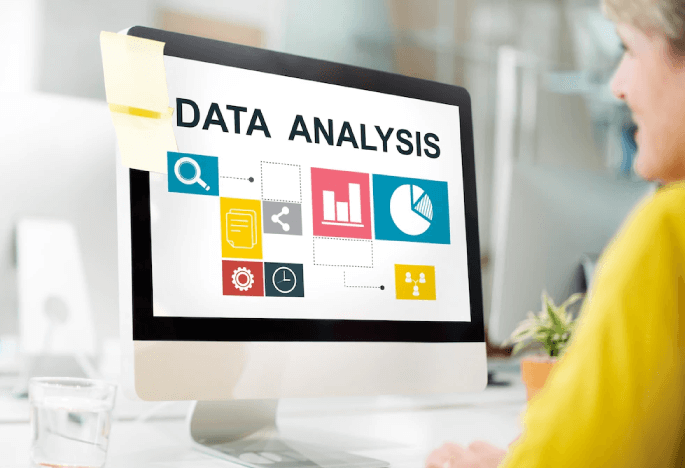 Event Gamification with VR and AR-based Technology
Well, event gamification can be implemented as a single option too. But with the technological advancements, many event organizers are introducing AR and VR activities which are helpful to increase user engagement and their experience.
There are many unknown opportunities for businesses and brands with such technology as they can improve a lot of things. For instance, with AR the presentations and sales pitches can be made better with 3-D prototypes. Additionally, with VR you can present product demonstrations in more advanced ways. All these combined can create a buzz for your brand and be helpful in experimental marketing and brand campaigns.
A lot of things in one frame can be suitable satire here. All three mentioned things work the same but with different fun and elements. 360-degree enabled photo booths are the must to have in 2023. With the help of this, the audience can create short videos or capture their memorable moments at your event. In the same segment, a photobooth works like this where the audience can capture their moment with AI-enabled different backgrounds.
All these captured moments can later be posted on social media. Even here you can start a hashtag campaign, or announce a prize for the best photo to bring some engagement and make it an activity. The social wall is simply a screen where socially shared audience posts are displayed in real-time.
WhatsApp Automation for Events
We all use WhatsApp, don't we? Now with Whatsapp automation for events you can make the event registration and ticketing procedure quite convenient. By integrating WhatsApp not just users can register or get tickets but also be helpful for the host to send push notifications and update about the event. Some of the benefits of Whatsapp automation solutions include;
Lower Cost of Marketing.
Global Engagement.
Event Ticketing.
Sending Reminders.
Enabling Push Notifications.
Two-Sided Conversations.
Keeps Your Attendees Engaged
Event Management Help Desk
Say Goodbye To Physical Meetings With Affordable Webinar Services
Most organizations have adopted the hybrid and remote working mode to save cost while improving productivity. And to stay connected within the teams for internal and external meetings a reliable tool is needed. The webinar platforms here are the best which completely reshaped the meetings, conferences, training and workshops sessions forever. Now, you are able to host a training session or even a product demonstration for your client from any remote location and can reach globally. Webinar does not have any restrictions, anyone, from anywhere with a smartphone or laptop with an internet connection can connect themselves. This technology is absolutely helping organizations and saving lots of the cost of travelling.
Make Your Next Event Technology Advanced with Dreamcast Event Tech Solutions
These are some of the latest technology advancements that the event industry has incorporated but are not limited to. In the willingness of offering creative and innovative customer-engagement-rich events, host and event industry both doing research and development. If you as a brand or event host wanted to deploy the best user-friendly event tech solution that enhances the event attendee experience. Dreamcast is here to help you with its end-to-end customized event etch solutions. Wanted to know more about what we have to offer, book your free demo.
In-Person, Hybrid, Virtual
Create an Extraordinary Event Experience
Across All Event Formats