Event organizers have a severe challenge from disinterested attendance. There's a decent probability that your visitors won't find the event worthwhile and memorable if they don't pay attention and engage with it. Event gamification is a potent strategy for getting attendees involved and coming back for more. Event gamification has completely changed how we organize events and evaluate their effectiveness. It increases audience participation and aids event organizers inefficiently and quantitatively in achieving their objectives. It makes sense why it has become one of the most well-liked advantages of event platforms.
The majority of event platforms on the market include solutions for both live and virtual event gamification. There are various ways to make your attendees feel really immersed in the experience, from missions and challenges to competitions. Most event organizers include gamification in their event marketing strategy. Games can always restore a spirit of optimism, cohesion, and healthy competition to our activities, no matter what is happening in the world. This post will define event gamification and its examples. We'll also provide some ideas on how to successfully gamify your events.
What is Event Gamification?
The development of game mechanisms that provide a distinctive virtual event experience is known as event gamification. In order to increase event engagement as participants overcome hurdles, it makes use of game principles like objectives, points, and leaderboards. In simple terms, It is a process of utilizing different elements (game-like) in order to hold and engage attendees in the event in real-time. Event gamification provides a sense of competition, challenges, rewards, and achievements for the attendees. Most event organizers use a wide range of gamification techniques in order to boost attendee engagement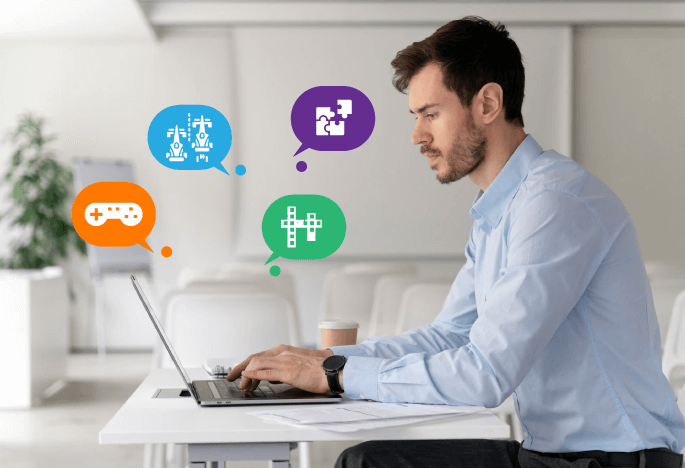 Why Event Gamification?
Gamifying an event is not just about having fun and making wonderful memories. According to studies on event gamification, the gamification technique greatly increases engagement, productivity, and profitability in both corporate and educational settings. It is also beneficial for the event industry. Gamification in the event increases interaction between presenters, sponsors, event organizers, and attendees. Including competition encourages the participants to participate in the event and increases attendee engagement.  There are different reasons to use event gamification and some of them are given below:
It's a fantastic method to include your audience and get them involved in the event.
Offers high-quality experience, making visitors feel like they received their money's worth.
It calms the environment and helps people get along.
It provides everyone with a sense of unity and purpose.
Gives your visitors more confidence since they will have a topic to discuss.
Everyone remains upbeat during the event thanks to gamification.
It fosters greater satisfaction, stronger loyalty, and more social buzz.
Instead of waiting for the audience to come to you, it actively engages them.
Gamification techniques encourage the attendees to participate in the event and share their ideas. 
Top 5 Examples of Event Gamification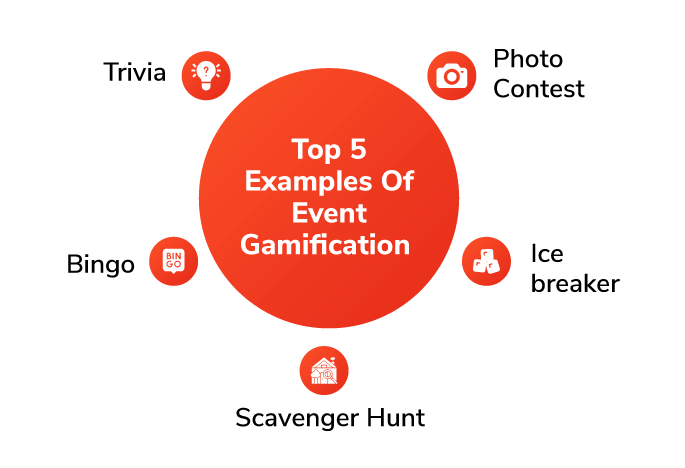 #1 Trivia
Trivia is one of the most famous event gamification examples. In this, event participants answer a series of questions. It helps the participants to gain more information about the event. The questions can be related to the company's products or presentation content. By answering the questions, participants can earn points. 
#2 Bingo
If you are looking to improve attendees' interaction and networking, you can consider Bingo. 
Participants would be given a bingo card that was filled out with data according to your preferences as the event coordinator. Once a participant has finished a vertical column, diagonal row, horizontal row, or the entire board, they can receive bonus points.
#3 Scavenger Hunt
A list of activities to do at various points during the event is provided to participants in a scavenger hunt. You may set a task for them, like getting a photo with a presenter or finding out the first names of at least five vendors.
#4 Ice breaker
Whether it is an on-ground event or a virtual event, ice breaker offers a networking opportunity. You can include ice breaker games in your event in order to encourage your attendees to network more actively. For example, you can provide a sheet of tasks such as "Find someone who has come here from at least 50 kilometers away." or "Find a friend who enjoys a hobby you haven't yet,".
#5 Photo Contest
A photo contest can be a similar challenge to a scavenger hunt but centered solely around photos. For instance, you might challenge attendees to get a picture with three attendees that have the same job title they do. This gamification technique can help you to hold your attendees in your on-ground or virtual event.
Gamify Your Event With These Super-Engaging Gamification Ideas
Your virtual event may be made more engaging without necessarily incorporating an AR or VR experience. You might also begin with the basics. You can experiment with various well-liked game forms, like scavenger hunts, leaderboard competitions, photo content, quizzes, and ice-breaker games. But how might these entertaining activities be added to your event? Let's look at some strategies you may utilize to effectively integrate gamification into your online event.
#1 Select a robust event platform
One of the most important factors to add value to your on-ground event or virtual event is using a comprehensive and robust event platform that supports gamification. A professional event platform can help you add gaming elements to your event and improve audience engagement.  Hybrid event platforms such as Dreamcast includes a wide range of engagement tools and features that can also help you to build a network and allow your audience to participate in your event without any issue. 
#2 Include networking games
The focus of many trade exhibitions and other significant corporate events is networking. People go to them in order to establish enduring friendships and meaningful ties. As a result, gamification can foster social interaction in a memorable and meaningful way. For instance, incorporating a competitive aspect into your event attendance might inspire individuals to collaborate and make connections in ways that they are less likely to do in seminars, lectures, and other traditional formats that use a one-to-many approach.
#3 Provider Prize
Whether it is meeting gamification or trade show gamification, offering different prizes will encourage your attendees to attend your next event. Use incentives to encourage everyone to participate in the game, whether it's just giving the winner attention or anything of worth. These are some reward ideas that many event organizers use:
A mini medal or event trophy
A sponsor-provided gift
Online gift cards
#4 Promote Your Event Game
Making sure everyone is aware of the game and giving prizes for participating are both significant factors in raising participation in event games. In order to achieve this, you may make posts on social media both before and during the event, send push alerts through your event app, add the game details on the event website, and even ask speakers to mention it in their online sessions.
#5 Collect Feedback From Attendees
Gamification creates a data trail just as every other digital activity does. You can quickly convert your event data into useful insights with the right hybrid event platform. But there's still no alternative for live surveys and polls that attendees can take part in, both in-person and remotely, to find out what they like and don't like about your event. You may get feedback from your participants by using an event platform. Your next event will be enhanced with the aid of this practice.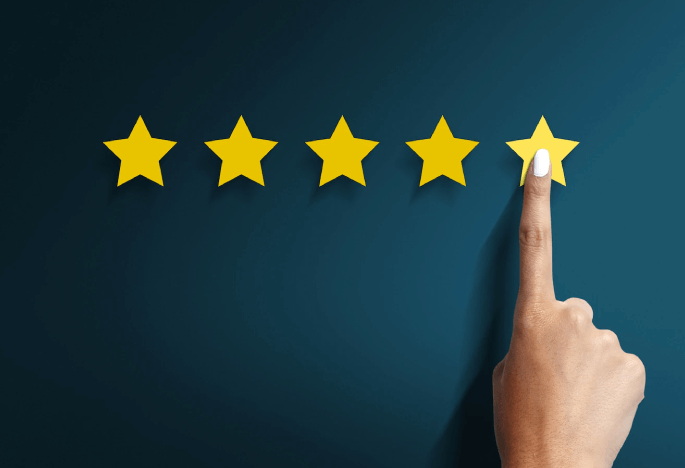 Final words:-
It may be difficult for businesses and brands to provide an event that stands out from the crowd with the immense competition in the event market today. Your event's gamification may help you stand out from the competition and increase audience participation at the same time. Gamification is an effective technique, but only when done properly. Dreamcast might be a great alternative for you if you want to include game-like features in your event and boost audience engagement. With its cutting-edge features that can be tailored to your needs, Dreamcast, a top provider of event services, can assist you in making your event more engaging. So why are you still waiting? Connect with us now for additional details and information.