Cookie Policy
What are cookies?
A cookie is a piece of software code that an internet web site sends to your browser when you access information at that site. A cookie is stored as a simple text file on your computer or mobile device by a website's server and only that server will be able to retrieve or read the contents of that cookie. Cookies let you navigate between pages efficiently as they store your preferences, and generally improve your experience of a website.
Cookie Policy of www.godreamcast.com
The cookies serve many functions. For instance, they help us recall your preferences while you visit our site. The cookies also enable us to develop our website to reflect the interests of our users by, among other things, analysing who has seen which pages, how frequently particular pages are visited and determining the most popular areas of our website. However, please note that most of these cookies will not collect information that identifies you, and instead will collect more general information like a general location of the user.
What types of cookies do we use?
godreamcast.com use following types of cookies to enhance your experience and interactivity :
Form related cookies
When you submit information through a form, cookies may be set to remember your user details for future correspondence.
Analytical Cookies
Among other things, we utilise cookies to count the number of visitors and to analyse how our visitors use our website and also to monitor the performance of our website. This helps us to provide a high-quality experience and to improve the way our website works. For example, it ensures that users can easily find what they are looking for.
Google Analytics with anonymized IP (Google Inc.)
Google Analytics is a web analysis service provided by Google Inc. ("Google"). Google utilizes the Data collected to track and examine the use of this application, to prepare reports on its activities and share them with other Google services. Google may use the Data collected to contextualize and personalize the ads of its own advertising network. This integration of Google Analytics anonymizes your IP address. It works by shortening Users' IP addresses within member states of the European Union or in other contracting states to the Agreement on the European Economic Area. Only in exceptional cases will the complete IP address be sent to a Google server and shortened within the US.Personal Data collected:
Google AdWords conversion tracking (Google Inc.)
Google AdWords conversion tracking is an analytics service provided by Google Inc. that connects data from the Google AdWords advertising network with actions performed on this Application. Personal Data collected: Cookies and Usage Data. Place of processing:
Third party cookies
We use or allow third parties to serve cookies that fall into the two categories above. For example, like many companies, we use Google Analytics to help us monitor our website traffic. We may also use third party cookies to help us with market research, improving site functionality and monitoring compliance with our terms and conditions and other policies.
Interaction with live chat platforms
This type of service allows Users to interact with third-party live chat platforms directly from the pages of this Application, for contacting and being contacted by this Application support service. If one of these services is installed, it may collect browsing and Usage Data in the pages where it is installed, even if the Users do not actively use the service. Moreover, live chat conversations may be logged.
Disabling cookies
You can easily disable our cookies or block some or all cookies, or even delete cookies which have already been set by altering your browser privacy settings. However, please keep in mind that if you do choose to disable the cookies, you may find that certain sections of our website do not work properly. Therefore, it is recommended that you do not disable cookies.
Changes to our cookies policy
From time to time we may change how we use and place cookies. Accordingly, we recommend that you check this page periodically in order to review our current policies and practices.
Session Cookies
Session cookies are temporary cookies that are used to remember you during the course of your visit to the website, and they expire when you close the web browser.
How to provide or withdraw consent to the installation of Cookies
How do I reject and delete cookies?
You can choose to reject or block all or specific types of cookies set by virtue of your visit to a Shell website by clicking on the cookie preferences on our website(s). You can change your preferences for Shell websites and/or the websites of any third party suppliers by changing your browser settings. Please note that most browsers automatically accept cookies. Therefore, if you do not wish cookies to be used, you may need to actively delete or block the cookies. If you reject the use of cookies, you will still be able to visit our websites but some of the functions may not work correctly. By using our website without deleting or rejecting some or all cookies, you agree that we can place those cookies that you have not deleted or rejected on your device.
Definitions and legal references
Personal Data
Any information that directly, indirectly, or in connection with other information — including a personal identification number — allows for the identification or identifiability of a natural person.
Usage Data
Information collected automatically through this Application (or third-party services employed in this Application), which can include: the IP addresses or domain names of the computers utilized by the Users who use this Application, the URI addresses (Uniform Resource Identifier), the time of the request, the method utilized to submit the request to the server, the size of the file received in response, the numerical code indicating the status of the server's answer (successful outcome, error, etc.), the country of origin, the features of the browser and the operating system utilized by the User, the various time details per visit (e.g., the time spent on each page within the Application) and the details about the path followed within the Application with special reference to the sequence of pages visited, and other parameters about the device operating system and/or the User's IT environment.
Data Subject
The natural person to whom the Personal Data refers.
Data Processor (or Data Supervisor)
The natural or legal person, public authority, agency or other body which processes Personal Data on behalf of the Controller, as described in this privacy policy.
Data Controller (or Owner)
The natural or legal person, public authority, agency or other body which, alone or jointly with others, determines the purposes and means of the processing of personal Data, including the security measures concerning the operation and use of this Application. The Data Controller, unless otherwise specified, is the Owner of this Application.
This Application
The means by which the Personal Data of the User is collected and processed.
Owner and Data Controller
Owner contact email : [email protected]
Since the installation of third-party Cookies and other tracking systems through the services used within this Application cannot be technically controlled by the Owner, any specific references to Cookies and tracking systems installed by third parties are to be considered indicative. In order to obtain complete information, the User is kindly requested to consult the privacy policy for the respective third-party services listed in this document.
Given the objective complexity surrounding the identification of technologies based on Cookies, Users are encouraged to contact the Owner should they wish to receive any further information on the use of Cookies by this Application.
If you have any questions regarding our use of cookies please contact us at [email protected]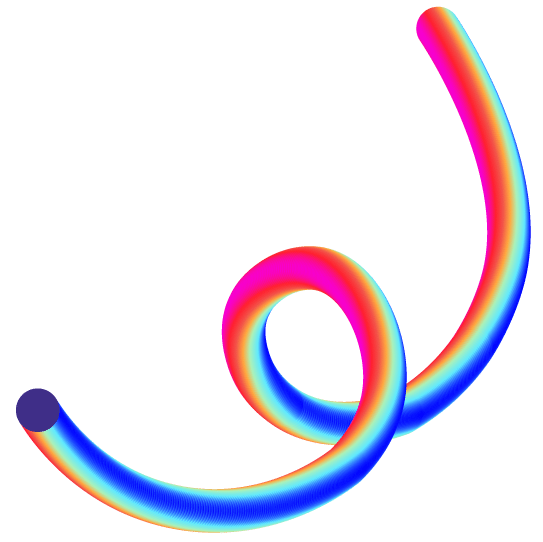 Make Your Next Event
The Best With Us
Simplify event hosting and enhance the experience into
a seamless one with Dreamcast Webinar+