LET'S GET YOUR
EVENT GOING!
CONNECT WITH US TODAY!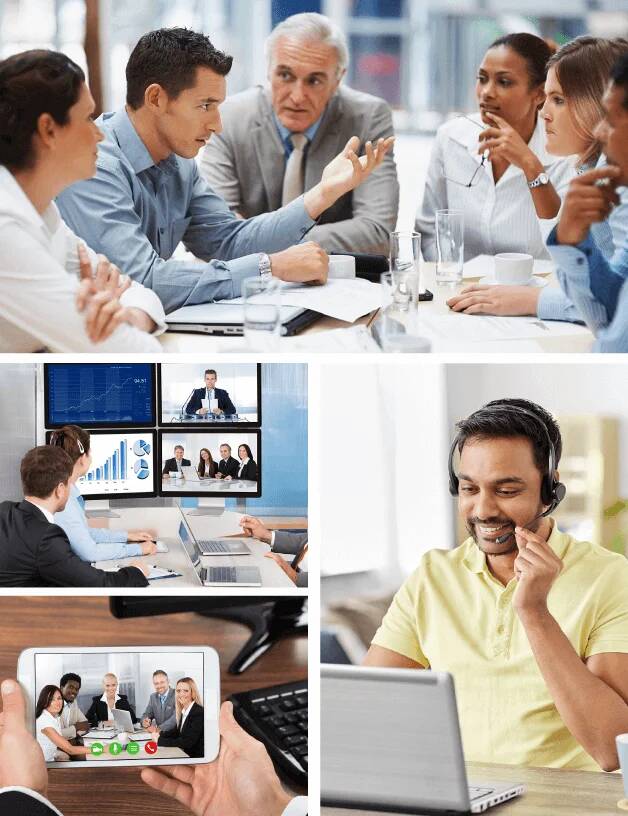 The Annual General Meeting (AGM) of all stakeholders is an important event for any organization or company, no matter how big or small. Out of all shareholders, not all stakeholders make it to attend these meetings. More often it is not feasible for them to do so. The simple solution to this problem is virtual annual general meetings. Live streaming AGM is accessible to all interested parties and they can tune in online from the comfort of their own home or office. AGM live webcasting is a secure method to communicate your information and data live for the benefit of your company.
Key Advantages Of Webcast Agm's
Known for its brilliant services in webcasting and conference live streaming, Dreamcast has a specialised portfolio of live facebook, youtube, private webcasting screening and webcast events for AGMs. Having provided these solutions in Dubai, Abu Dhabi, Sharjah, across UAE and other parts of Asia, Dreamcast does AGM live webcasting expertly and with highly professional standards.

Mobile Device Streaming
Virtual AGM services are compatible with mobile devices such as smartphones, tablets, i-pads, laptops, etc and can be hosted and accessed through any device. This not only allows the user to incorporate aspects of social media into AGM live webcasting but also reduces the carbon footprint For all the benefits that a virtual Annual General Meetings has, selecting the correct provider of such service is also important. Choose the best quality and highly secure webcasting service available for you.

Increased Accessibility
Since the live streaming annual general meetings are available online to your audience irrespective of geographical location, various constraints and barriers like distance, disability and isolation are removed all at once.

Higher Participation
AGM live webcasting allows all interested people to virtually attend the meeting and participate despite not being physically present, this automatically ensures that there are higher attendance and participation in the virtual AGM.

Statistical Accuracy
Live documentation and virtual AGM solutions are accompanied by instant facts and accurate tracking of them. It is far easier to keep a record of who is watching the live stream, a piece of information that is critical for compliance.

Reduced Expenditure
Webcast AGMs significantly decrease the travel and accommodation costs that would have been incurred otherwise if a lot of people really attended the meeting.
Features Of Our Live Streaming
Services
Multi-camera shoots streamed at a multi-bitrate along with additional multimedia and closed captioning; check out our advanced live streaming services for your AGM webcasting. We offer a variety of plans from which you can choose the ones that best suit your goals.
Promise of Security

We assure 100% security and privacy of your live streaming AGM. You can trust that your information is safe with us.

Non-stop Streaming

We provide smooth, uninterrupted live streaming of AGM without any bars on the number of hours of live video broadcast and content that can be shared.

Monetization

Live stream AGM videos are monetized easily to make the process transparent and video output to be of high quality.

Personal Branding

Personalised logos on your webcast AGMs with accompanying social media and digital promotions to increase reach and viewer impressions are also part of the package along with custom website landing links.

Supported on Multiple Devices

Our AGM Live webcasting is adaptable to suit many formats. It is supported on desktop computers, mobile phones, tablets, PCs or any other device to live stream.

Virtual Made Easy With Us.