Cashless Payment Solutions in India have revolutionized the way we manage our money by facilitating quicker, safer, and more practical transactions. The digital payment solution in India is quickly developing, from the busy streets of Mumbai to the tranquil landscapes of Kerala. But how can you be sure you're picking the best option for your needs in the Indian market when there are so many options? What elements should you consider in order to make a selection that is in line with your financial objectives and preferences?
In this article, you will find the top 9 considerations that will help you navigate the vast sea of cashless payment solutions in India. Whether you're a tech-savvy entrepreneur or an event organizer, this article will offer the best tips for choosing a cashless payment system in India
Things to Consider While Choosing a Cashless Payment System in India
1. Security: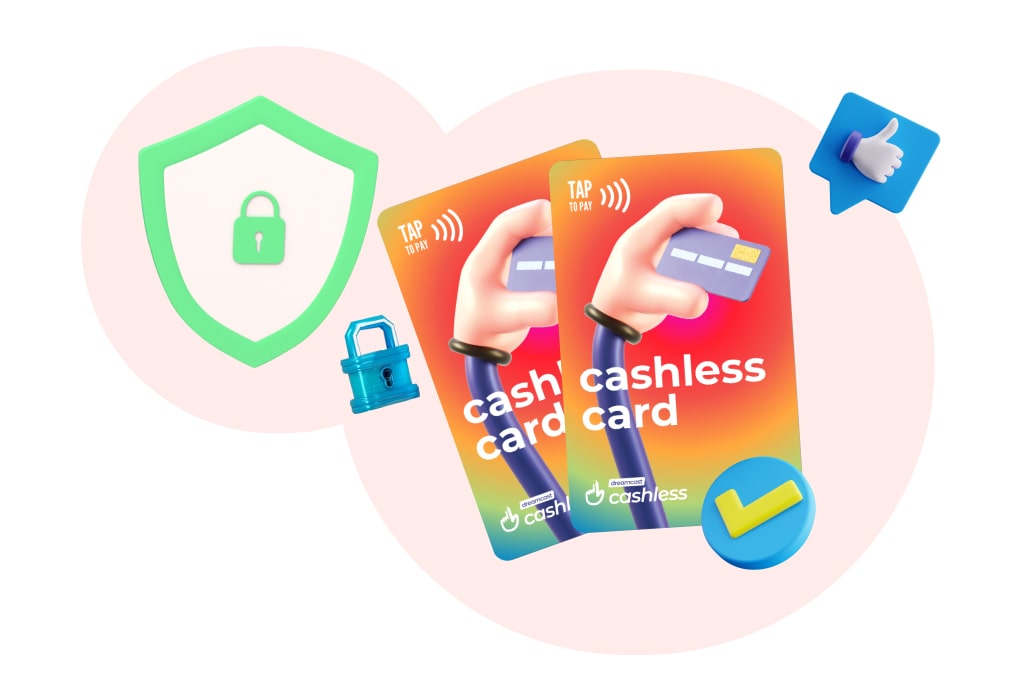 In the digital realm, safeguarding your financial data is of utmost importance. Prioritize security attributes like end-to-end encryption, data tokenization, and secure socket layer (SSL) certifications when assessing payment systems. Sensitive data, such as credit card numbers and personal information, are protected during transactions thanks to these technologies. Additionally, find out if the cashless payment system in India complies with security standards set by the industry, such as PCI DSS (Payment Card Industry Data Security Standard). The peace of mind that comes with doing cashless transactions in India is provided by robust security measures that deter possible cyber threats and unauthorized access.
2. Compatibility:
Running on your devices is only one aspect of compatibility; another is the payment system's smooth connection with your current IT setup. Make sure that your point-of-sale (POS) hardware, software, e-commerce platforms, and accounting systems seamlessly sync with your cashless payment solution in India. Effective compatibility makes it possible for data to flow across various systems without interruption, lowering the possibility of mistakes and guaranteeing a flawless experience for both you and your clients. For your cashless transactions to be supported, the entire ecosystem must be in balance not just the devices.
3. User-Friendly Interface:
Beyond being aesthetically pleasing, a user-friendly interface has a direct influence on productivity and user experience. Give preference to a cashless payment system in India such as DC Cashless that has a user-friendly interface and clear, succinct instructions. This guarantees that users, whether they are customers or company owners, can effortlessly browse the system and carry out transactions. In addition, user-friendly interface reduces the possibility of transaction mistakes, increasing productivity and customer satisfaction. A user-friendly design for businesses may result in favorable client encounters, repeat business, and positive reviews—all of which are priceless in today's cutthroat economy.
4. Transaction Fees:
For determining the actual cost of utilizing a digital payment solution in India, it is crucial to comprehend the charge structure. Different fee structures, such as flat costs per transaction, percentage-based fees, or a mix of both, may be used by payment systems. With tiered pricing, certain systems may charge different amounts depending on how many transactions you make. To determine cost-effectiveness, meticulously calculate how these fees will impact your financials, taking into account transaction frequency and average transaction sizes. Additionally, this in-depth evaluation guarantees that the online payment solutions for business you choose will be in line with your financial constraints. Take into account not only the up-front expenditures but also any potential fee increases as your consumption increases.
5. Integration: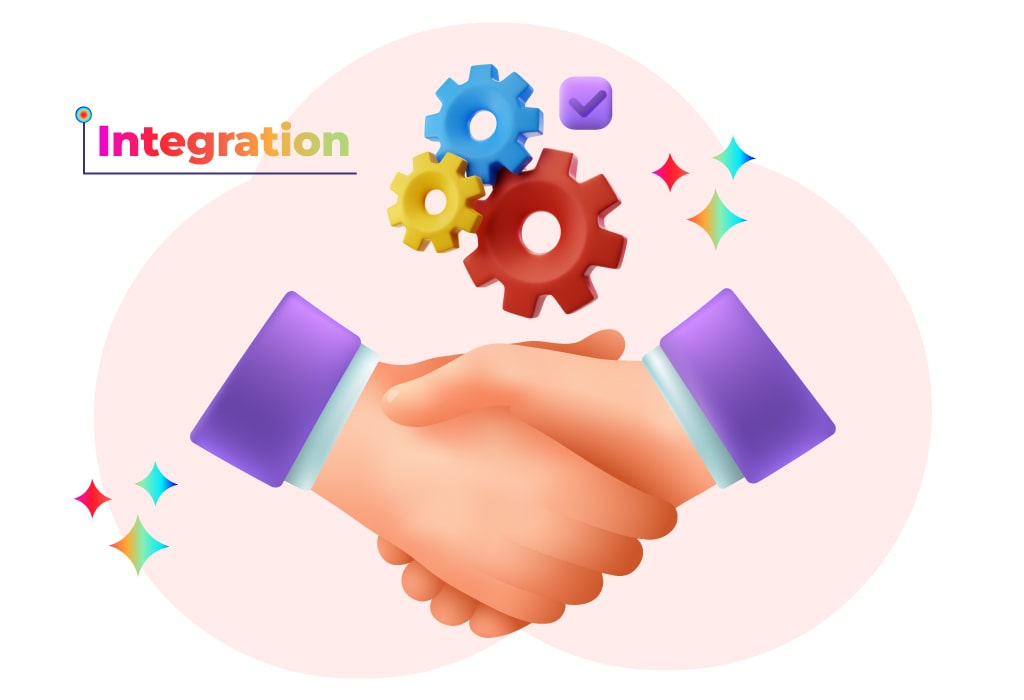 For businesses wanting to simplify operations, integration capabilities are extremely important. A well-integrated cashless payment solution in India should be able to connect with your current accounting software, without any issues. By doing away with human data entry, this integration reduces mistakes and saves crucial time. Your ability to concentrate on your main company operations is increased by a closely integrated payment system. In addition, integration may be a game-changer for businesses, streamlining finance management and giving instantaneous insights into transactions.
6. Mobile Wallet Support:
Digital Payment Solution in India has been transformed by mobile wallets. Your selected payment system must support well-known mobile wallets like Google Pay, Paytm, and PhonePe in order to serve a wide range of customers and offer the greatest level of ease. By extending your reach and enabling consumers to pay using their chosen methods, this support builds confidence in your payment alternatives. Additionally, mobile wallets are not just a trend but a fundamental part of the Indian digital payment landscape.
7. Customer Support: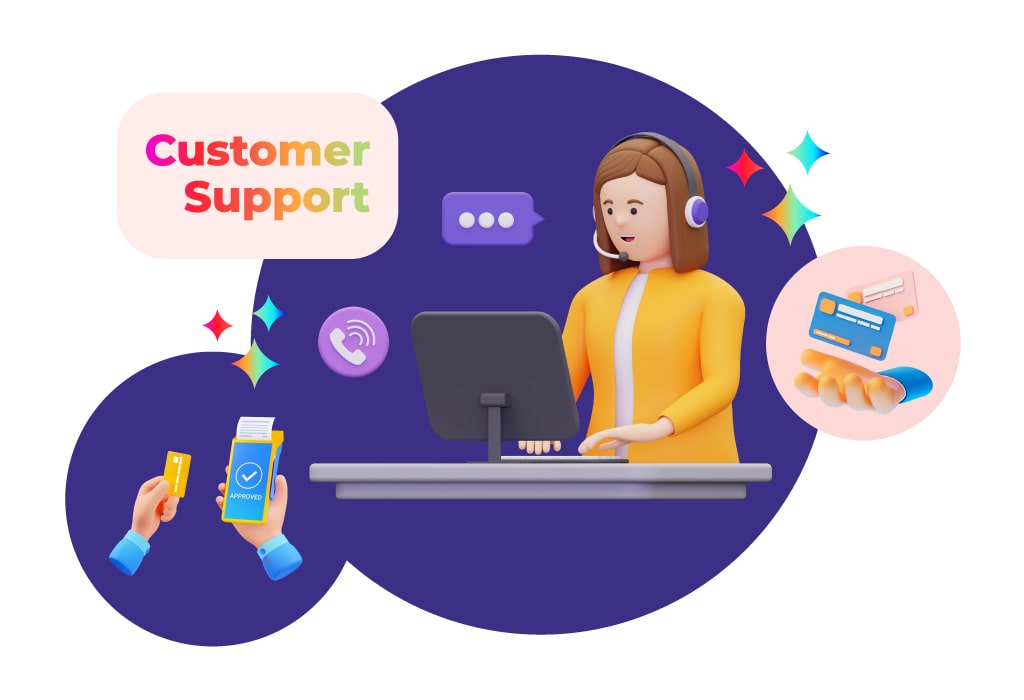 When problems emerge, reliable customer service may make all the difference. Conduct a comprehensive investigation of the provider's customer assistance alternatives before choosing a cashless payment system in India. Analyze the support staff's availability, reaction times, and efficacy. To evaluate the caliber of customer service, look for user evaluations and endorsements. In addition A quick-thinking and educated support staff can be crucial to keeping customers satisfied and helping to solve issues quickly. You choose a digital payment solution in India, not simply a piece of technology, but also a partner who will help you succeed financially.
8. UPI Compatibility:
The Unified Payments Interface (UPI), which has gained widespread user favor, has changed the face of digital payments in India. Verify the payment method you've chosen is completely compatible with UPI in order to keep on top of regional payment trends. Because UPI allows for smooth, immediate bank-to-bank transfers, it is a very practical and well-liked option. Being UPI-compatible enables you to serve a wider range of clients and streamlines your business operations by matching your payment options to regional preferences. In order to serve different customers, most people use online payment solutions for business.
9. Scalability:
Future planning is essential. You must choose a cashless payment system in India that can scale if you plan to grow your business operations or expect a rise in transaction volumes. Additionally, your payment solution's scalability guarantees that it can manage larger transaction volumes, accommodate changing requirements, and adjust to shifting market dynamics without requiring regular system upgrades. As your personal or professional financial demands change, this proactive strategy keeps your financial flexibility intact and reduces interruptions. Scalability is an investment in your future financial efficiency.

Final words:
When choosing a cashless payment system in India, you may make a well-informed choice by carefully assessing and taking into account these nine considerations. With the help of this careful approach, you will be able to improve security, streamline your financial operations, and create a digital payment experience that is personalized to your unique requirements and objectives.

FAQs
Q1. What is a cashless payment solution, and why is it important in India?
A system for making payments without using cash is known as a cashless payment solution. In India, digital payment solution is essential in promoting digital financial inclusion, reducing black money, and enhancing ease.
Q2. What are the prevalent categories of cashless payment options in India?
Digital wallets, UPI (Unified Payments Interface), credit/debit cards, mobile banking applications, and prepaid cards are examples of cashless payment options in India.
Q3. What factors should I consider when selecting a cashless payment solution in India?
Considerations for selecting a cashless payment system in India include security, usability, acceptability, costs, system compatibility, and customer support.
Q4. How significant is security in the selection of a cashless payment method?
Security comes first. In order to safeguard user data, look for solutions with strong encryption, two-factor authentication, and a track record of success.
Q5. What are the benefits of using a cashless payment solution in India?
Benefits include convenience, reduced requirement of physical cash, enhanced security, ease of tracking expenses, and access to digital financial services.