The use of cashless payment solutions in Mumbai has turned into a crucial component of modern business operations in a digital ecosystem that is continually expanding. Mumbai is leading this shift as one of India's financial hubs. With so many alternatives, choosing the best cashless payment system in Mumbai needs careful consideration. This comprehensive guide aims to provide you with a thorough grasp of the factors to take into account while selecting cashless payment options in Mumbai.
Things to Consider while Choosing a Cashless Payment System in Mumbai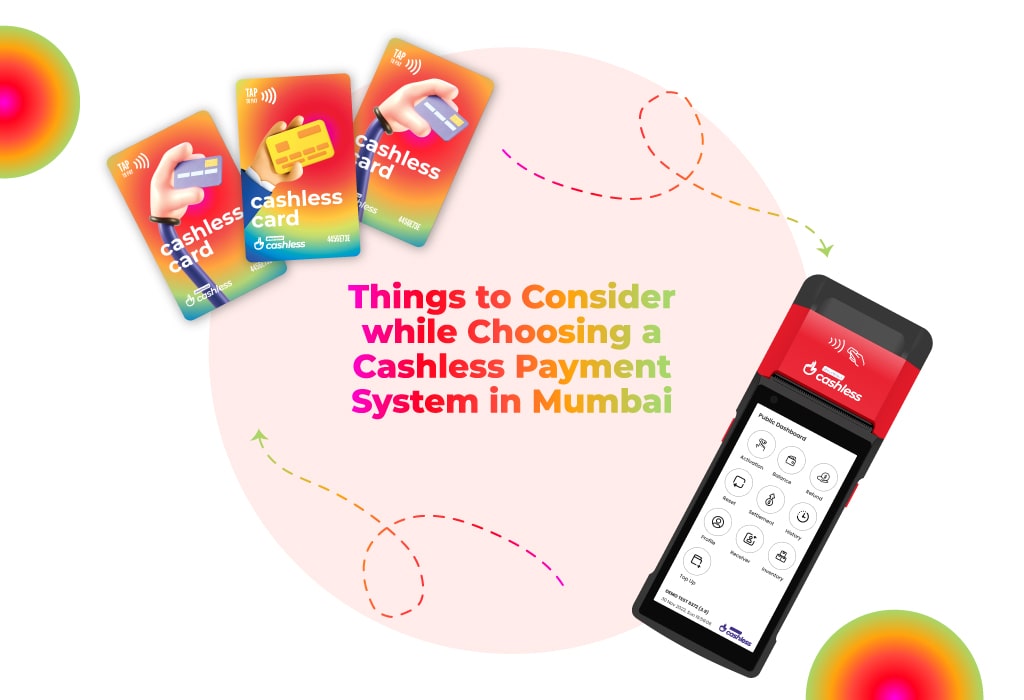 1. Understand Your Needs and Goals:
Expected Number of Attendees: Estimate the number of participants your event is likely to draw accurately while creating your expected attendance list. Having this knowledge is essential for choosing a cashless payment system that can efficiently handle the number of transactions.
Vendor Categories: Decide which different businesses and services will be available at your event. These might be food stands, shops selling goods, ticket booths, and more. Payment specifications may vary depending on the kind of provider. Online payment solutions for businesses can help to maximize revenue.
Payment Volume: Take into account the possible payment volume depending on the number of prospective transactions. This will enable you to pick a cashless payment system in Mumbai with sufficient processing power to manage peak loads without stuttering.
Goals for Implementation: Set definite objectives before implementing a cashless payment system in Mumbai. Consider, for example, how the payment process might be shortened to reduce wait times and provide a smooth interaction if improving the attendance experience is a top concern.
2. Ease of Use and Accessibility:
The usability and accessibility of cashless payment solutions in Mumbai are essential to its success. It is crucial to select a system that can accommodate guests with various levels of technical expertise and age. For visitors to successfully traverse the payment process, a user-friendly system with an intuitive interface is essential. The digital payment solution in Mumbai should be created to encourage rapid and straightforward interaction.
The solution adds to a smooth payment experience by streamlining the procedures necessary to complete transactions. The system's accessibility is improved by including a user-friendly design with obvious visual signals and instructions, making it more inclusive and approachable for all event attendees. 
3. Compatibility and Integration:
The effective implementation of the selected cashless payment system in Mumbai depends critically on how well it integrates. Operations are streamlined and a consistent experience is guaranteed with seamless connectivity with your event management software, ticketing platforms, and other pertinent systems. Look into the availability of Application Programming Interfaces (APIs) that enable real-time platform connection and data synchronization. 
By reducing human data entry, this integration ensures that attendance data and sales data are accurate and consistent. Integration improves data accuracy, helps operations run more smoothly, and gives guests a cohesive experience from ticket purchases to on-site transactions by facilitating the consistent sharing of information.
4. Range of Payment Options:
It's advisable to select a cashless payment solution in Mumbai that offers a comprehensive range of payment options.  This includes accepting standard payment methods like credit and debit cards and accommodating visitors who prefer them. Additionally, adding support for mobile wallet services like Paytm and Google Pay is in line with Indian consumers' inclinations for digital payments. That's why online payment solutions for business is becoming famous.  
Additionally, implementing Near Field Communication (NFC) technology for contactless payments enhances attendee convenience. This comprehensive approach to payment methods serves a wide audience, enabling simple, hassle-free transactions while taking into account unique guest preferences.
5. Security and Fraud Prevention: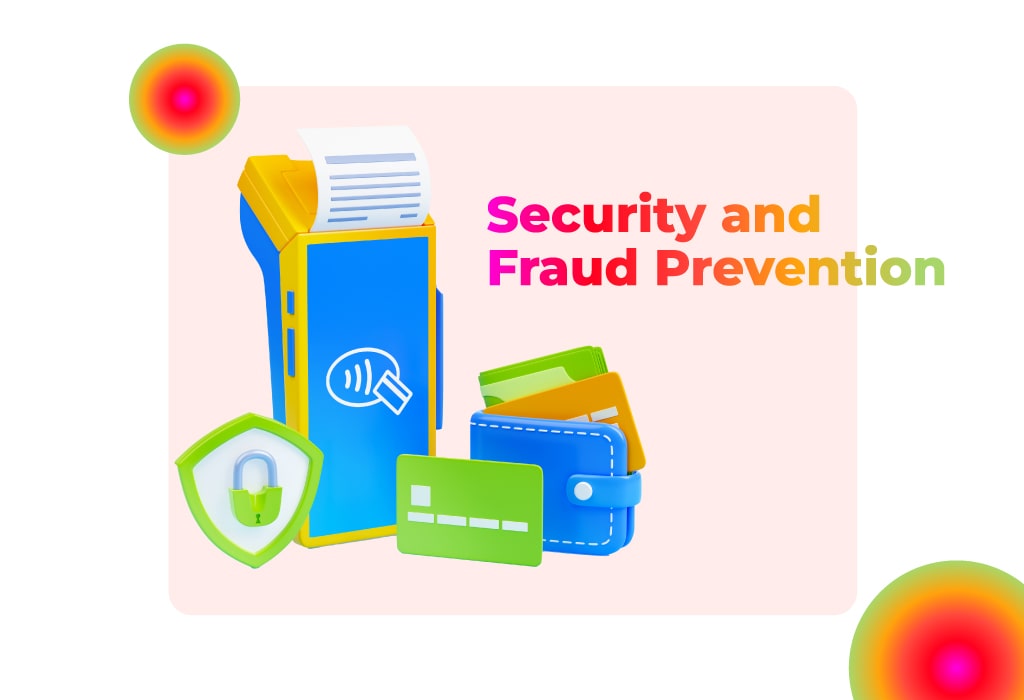 When choosing a cashless payment solution in Mumbai, the security of participants' payment information is an important concern. For the sake of preserving guests' confidence and the accuracy of financial transactions, it is imperative to give priority to strong security elements. Sensitive payment data is protected from unwanted access and interception by layers of encryption and tokenization technology. 
By asking guests to produce a second form of identification before they can access their payment accounts, two-factor authentication offers an extra degree of protection. Real-time transaction monitoring enables the quick detection of strange patterns or questionable transactions, acting as a proactive defense against fraudulent operations. The chosen cashless payment solution in Mumbai promotes a safe payment environment.

6. Transaction Speed:
The effectiveness of the payment procedure plays a critical role in determining the overall experience of attendees. To reduce wait times and long lines, choosing a digital payment solution in Mumbai with quick transaction processing is crucial. Swift and effective transactions encourage a smooth flow of customers through payment terminals, avoiding traffic jams and raising general satisfaction. Event planners may create a setting where attendees can concentrate on enjoying the event rather than waiting in lengthy lines by giving priority to speedy transaction speeds.
7. Customization and Branding:
Attendees will feel more integrated and immersed if you can tailor the payment experience to match your event's branding and visual style. Choose a cashless payment system in Mumbai that lets you customize it so that you may add logos, colors, and visuals to the payment interface that are exclusive to the event. Every touchpoint of the guest journey is reinforced by the event's identity thanks to this constant branding.
8. Reporting and Analytics: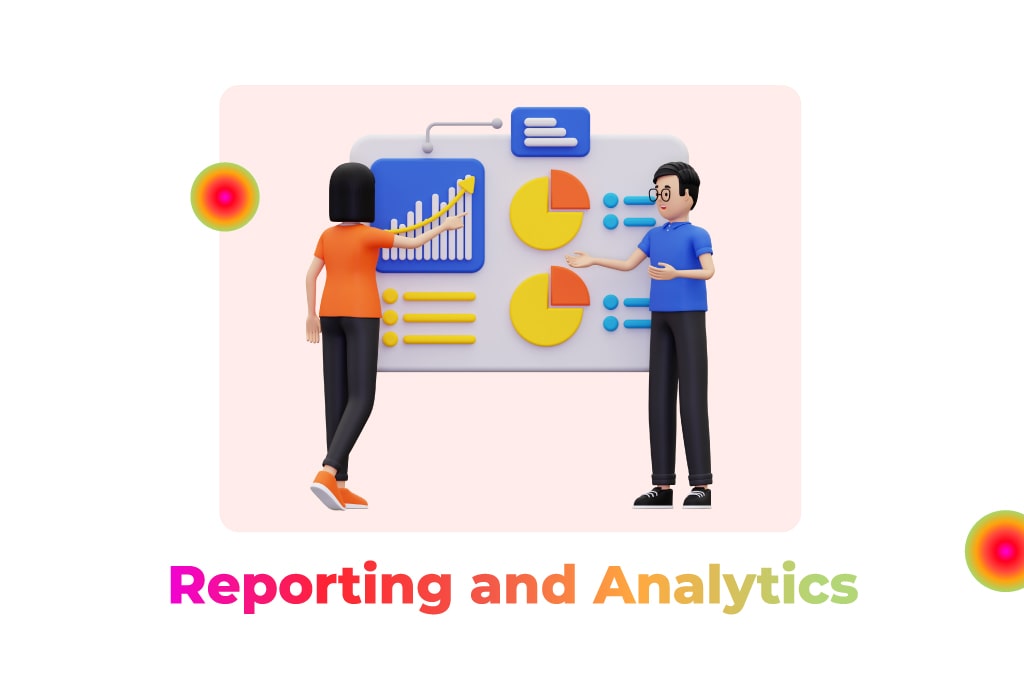 The best cashless payment system in Mumbai offers extensive reporting and analytics capabilities that give useful information about sales statistics, consumer spending trends, and visitor behavior. An educated decision-making process for inventory management and event optimization is facilitated by detailed sales data that show the top-selling products, revenue patterns, and peak transaction times. Additionally, by looking at attendees' buying habits, event planners may strategically place vendors and modify their products to suit attendees' tastes. The insights derived from reporting and analytics contribute to refined event strategies and improved attendee satisfaction.
9. Support and Training:
When comparing cashless payment solutions in Mumbai, it's important to take into account the standard of customer service. Choose a digital payment solution in Mumbai with timely and available customer service channels to make sure that any technological difficulties that come up during the event can be handled right away. Event planners, personnel, and suppliers have access to thorough training materials, user guides, and webinars. It enables them to become adept in utilizing the system efficiently. A flawless event experience is made possible by enough assistance and training, which also helps to reduce any potential problems.
10. Cost Considerations:
A thorough evaluation of the pricing structure is essential to align the chosen cashless payment solution in Mumbai with your budget. Examine any potential hidden charges in addition to setup fees and transaction costs to get a complete picture of the cost of the service. It's imperative to strike a balance between the features and benefits offered by the solution   By conducting a detailed cost analysis, event organizers can make informed decisions that optimize the solution's value within budget constraints.
11. User Reviews and Recommendations:
Utilizing customer feedback can provide insightful viewpoints on the usability and dependability of various digital payment solutions in Mumbai. Examine internet evaluations and ask for referrals from other event planners who have used similar strategies in the past. Peers' shared experiences in the real world offer straightforward insights about the advantages, disadvantages, and intricacies of various systems. These insights can guide your decision-making process, offering practical perspectives beyond the features listed on paper.  
Final words
You may choose an effective cashless payment solution in Mumbai by carefully weighing these considerations and variables. Making a decision based on the specific requirements and goals of your event can help ensure a smooth transition to cashless payments. It also improve attendee satisfaction and event effectiveness.  

For a seamless and secure cashless payment experience, we recommend considering DC Cashless, a trusted digital payment solution in Mumbai. With a user-friendly interface, top-notch security measures, DC Cashless can improve the payment environment for your event. Take the proactive steps to improve efficiency and convenience for both you and your attendees. Choose DC Cashless and unlock the future of payments today!

FAQs
Q1. What is a cashless payment solution in Mumbai?
A cashless payment solution in Mumbai is a way to make purchases without utilizing physical cash, such as coins or bills. Instead, payments are made using digital methods including credit/debit cards, mobile wallets, and digital payment applications.
Q2. How do cashless payment solutions work?
Cashless payment solutions in Mumbai leverage digital technology to transfer funds electronically between the payer and the payee. Customers can start transactions using their cellphones, cards, or wearable technology; the payment is then executed through secure digital channels.
Q3. Are cashless payment solutions secure?
Yes, trustworthy cashless payment solutions such as DC Cashless include robust security measures, such as encryption and two-factor authentication, to safeguard private financial data. To ensure the maximum level of security, only use reputable cashless payment solution providers.
Q4. What types of cashless payment options are available?
There are several types of online payment solutions for business, including credit and debit cards, mobile wallets (like Apple Pay, Google Pay, and Samsung Pay), digital payment apps (such as PayPal and Venmo), QR code-based payments, and Near Field Communication (NFC) technology.
Q5. What are the benefits of using cashless payment solutions?
Digital payment solution in Mumbai provides advantages including improved ease, quicker transactions, lower theft risk, better expenditure management, and the capacity to provide clients with rewards or loyalty programs. They also reduce the necessity for handling physical cash, which streamlines processes for business.