A webcast is a live online event organized by a host where he invites attendees from all parts of the world. Such an online event is conducted using internet services. The best reason for organizing webcasts today is that audiences from anywhere in the world can connect with you via web services.
Webcasts with the right webcasting provider render the host with remarkable services such as increased user engagement, traffic, and analysis of the webcast, interactive features such as live chats, comments, emoticons etc.
Dreamcast is a webcasting provider that provides its services to brands and corporations that aim for marketing training, webinars, communications, social engagement, brand – building and more.
Virtual solutions like webcasts are used radically by businesses today to impact their business growth and success. Now, organizing a webinar may be easy, but getting a loyal audience to watch it, spread a word about it, enjoy it till the end and later connect with the brand is extremely essential. A brand definitely aims at reaping results after having organized the webcast.
The audience today is informed, turbulent and expressive about their thoughts, sharing feedback and experiences. Here, no matter how great content you devise or create slideshows and infographics, but if there is no to engage with you at the webcast, or the audience is not interactive and makes an exit midway and holds a poor review about your webcast post windup, then that's clearly a misfire.
At Dreamcast, we know 5 certain reasons that will bring success and audience to your webcast. These ways notify your target audience about your webcast, they get them excited about your virtual event and eventually attend and share about it. Make your next business webcast a sheer success-
Use A Sharp Webcast Subject, Title, And Description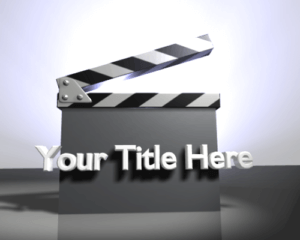 As meaningful as it already sounds, the audience is always keen to learn more. If your webcast subject, title or description is gripping, unique and informative, then the audience will invest their time and energy in you.
Strategize to grab target audience's attention with a relevant and engaging webcast title. Use the power of adjectives and SEO for making your webcast highly searchable. SEO research for the title will be helpful as in the subsequent posts for the webcast you must use these keywords for greater ranking. In the webcast description, educate the attendees about how will they benefit with your webcast and takeaway after watching the webcast. Keep the title and description concisely informative. Use bullet points for easy understanding and quick reading. Offer a giveaway or an added incentive in the description for the webcast attendees such as a CD of the webcast post windup.
Create Informative Landing Pages And Web Posts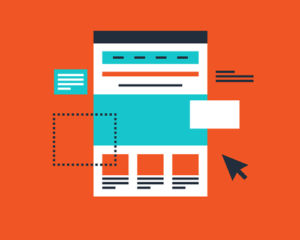 This is the first face of your business webcast. An informative landing page and instructional social media posts that will float on the web will be the face of your virtual webcast. Create them highly informative and guiding. If you're requesting sign-up/registration from the post or landing page itself, be sure to keep it clear and uncomplicated.
Inform about the presenters and their bio, explain about the subjects and sessions that will be discussed, provide with the date and timing, provide the audience with the webcast link, provide them with the webcast hashtag for social sharing, offer giveaways and rewards for social sharing or for interacting in contests and polls (if any) as and when organised. Lastly, explain thought behind the webcast and give the audience reasons to save the date and religiously attend your webcast.
Paid Media For Leveraging Webcast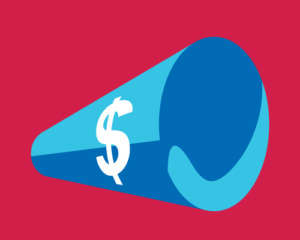 Drive more attendees to your webcast by way of paid media. Webcasting being virtual in its nature will attract more guests when advertisements are run on Search Engines or social media networks. Paid media such as PPC Google Ads, Facebook, Twitter and Instagram Ads add a ranking edge to your event by displaying them to the users who search for such events or similar events.
Reminder Emails Are A Must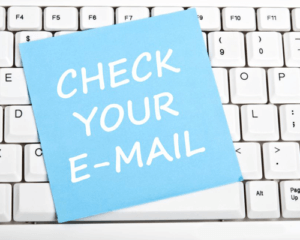 People forget over the course of time about signing up for a virtual event such as a webcast. People do get intrigued by the social media posts and the landing page or the advertisements that run over the web, but after signing up tend to forget about it. Send reminder emails to your audience and remind them of the time and date of the webcast.
Provide the target audience with valuable information, e-books, links and relevant blog posts to create a gripping effect on them again. Acquaint them with the reasons why they should be attending this webcast and remind them to be there and interact. Provide the target audience with the webcast hashtag in the reminder emails and request them to share or send in their queries via the webcast hashtag. This eventually will leverage the social presence of your webcast.
Ask Your Speakers And Sponsors For Webcast Marketing
You're partnering with sponsors and guest speakers for your event webcast. There shouldn't be any reason why you shouldn't request them for webcast marketing via their own social channels. Your sponsors and speakers will have their own set of followers and it'll be a great course of action to tap audiences from there too. Request them to share about the webcast on their social networks for leveraging the reach of the event. It works for their own benefit too; people will share, socialize and follow them for updates etc. Ensure you're following up with these for channelizing audience towards you event webcast. Don't forget to drop thank-you emails post webcast windup. You sure must be thankful to your followers.
Host an Engaging LIVE Stream
Connect with the Industry's Most Experienced
Live Streaming Service Providers.