As an Amazon seller, you must always adapt and come up with fresh ideas on how to market and advertise your product. Fortunately, Amazon often introduces new services that sellers may use to increase their visibility in front of millions of customers.
With the help of Amazon live streaming sellers can stream live videos directly on the homepage of Amazon as well as to the listing pages of highlighted items. These live broadcasts provide hosts the opportunity to talk about items and show how they function, making them a very effective marketing tool for businesses looking to attract better-informed customers. Similar to QVC, Amazon Live streams live videos on Amazon rather than on television. Beyond the pictures in your ad, you may demonstrate how your items actually appear and function—especially because shoppers cannot actually touch the item before making a purchase.
If you are looking to promote your product through live streaming, Amazon can be an ideal place to reach a wider audience and showcase your products. But the main question is why you should include Amazon live streaming in your marketing strategy. Let's find out the answer in this blog.
What Is Amazon Live?
Amazon live is a Live streaming service offered by Amazon.com. This service helps amazon sellers to host their own live streams and promote discovery. In simple terms, this technology helps sellers to showcase their products, increase brand awareness and boost sales from a single platform. Amazon's live creator app helps users to host a live stream and reach the target audience. With the help of the Amazon live creator app, Amazon closes the gap between brands and online shoppers. It helps live stream organizers to inform, entertain and engage their customers in real-time without any geographical restrictions. Amazon live streaming services allow brands to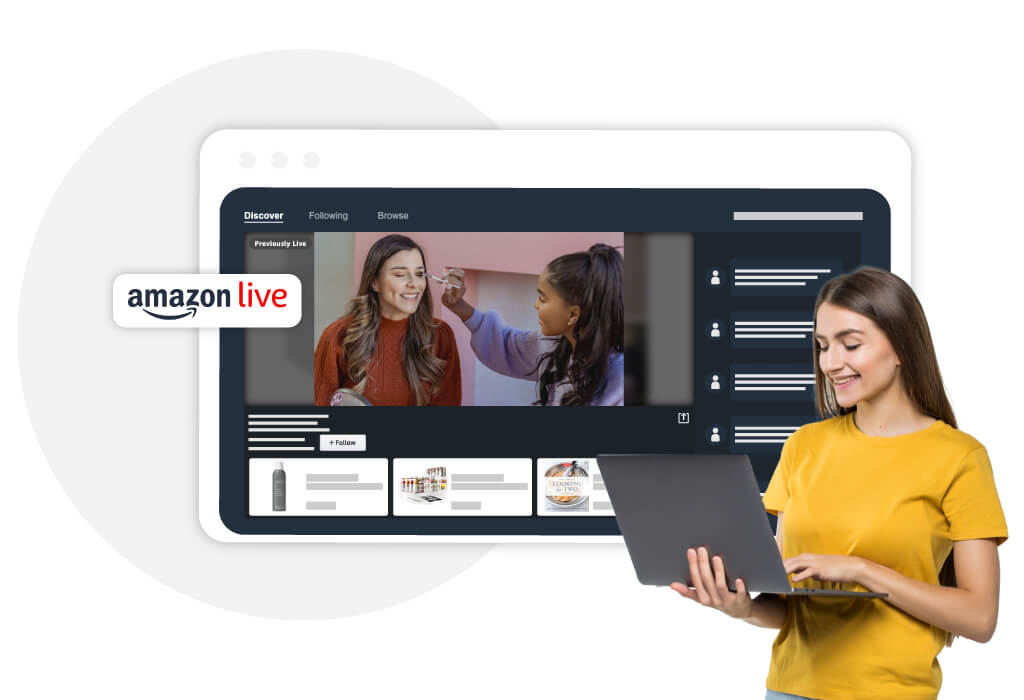 Hold Q&A sessions
Showcase features and products
Run promotions
Live chat
Generate leads and more
So, from a marketing perspective, what is Amazon Live? It's a brand content solution made to improve customer engagement and promote product awareness. It may be used as part of your larger mid-funnel marketing plan in conjunction with
Amazon Stores to provide a branded shopping destination.
Brand posts with lots of images can be shared on Amazon Posts.
To advertise your brand, use Amazon Sponsored Brands.
In order to create shoppable live streams for the audience, brands and companies can utilize Amazon live creator app. At Amazon.com/Live, the audience can discover live videos. The brands and companies may appear on product detail pages when they create live streams. Amazon also creates live streams and these can be pushed out to the Amazon.com event page, home page, and category page. In Amazon.com's menu section, you can find Amazon live option. Here you can watch the live stream or recent videos. The good this about Amazon Live streaming is that audience can interact and chat with the hosts while watching the live stream. It also allows the users to purchase the products that are featured in the video.
Reasons To Live Stream On Amazon
Since live streaming has gained popularity over the past several years, it makes sense to take advantage to connect with the enormous audience of the greatest retailer in the world. Going live over Amazon is as simple as using Facebook or YouTube live streaming. For vendors, Amazon Live provides a variety of advantages. Customers can choose to follow you and you can live stream as frequently and whenever you wish for free. The following are some typical advantages of using Amazon live stream for your business:
Access Untapped Markets to Increase Sales
Since customers may view your streams from anywhere in the world, there is more potential for sales. You can reach more people and enter new markets by producing interesting video content. Additionally, you may distribute your streams through various marketing platforms.
Real-Time Connection with Customers
With the use of the Amazon Live streaming service, you may respond to inquiries, share your opinions, and give useful details about your products. The development of relationships with your audience is greatly aided by this real-time interaction. Consumer education leads to higher conversion rates.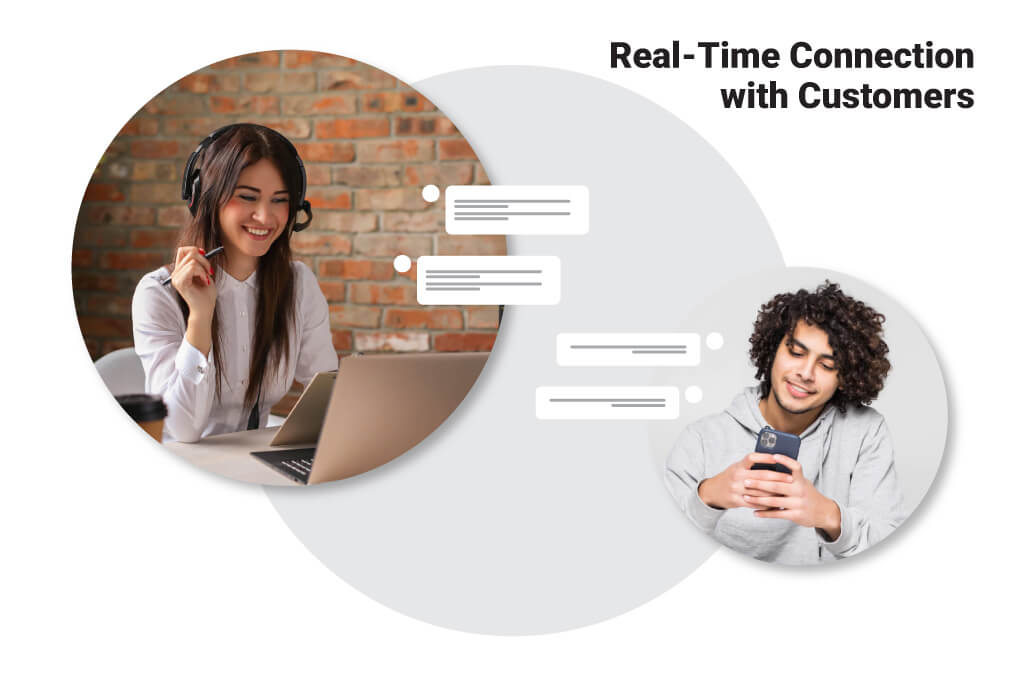 Boost Credibility and Increase Brand Recognition
You may utilize Amazon Live to present your products, show off their characteristics, and offer insightful advice. Additionally, it's a chance to emphasize the distinctive qualities of your business while building a deeper sense of community.
Enhancing Interaction
The enhancement in engagement that Amazon Live gives is another advantage. You may engage in conversation with your viewers while live streaming in order to answer their questions, provide additional information about the product, and gain their trust. Additionally, you may impress consumers for potential future business by doing this, which can increase sales.
Stay Competitive and Expand Your Audience
When you go live, your stream appears on the high-traffic Amazon Live page, automatically exposing your brand to more potential customers. Use your product carousel to promote special deals and discounts, enticing viewers to click on your listings.
It is Free
Just like Instagram live streaming and Facebook live streaming, streaming on Amazon is free. It means you can host your live stream on Amazon anytime without any charges. If you don't have the resources to create a high-quality video or a face-to-host, this may not be the right fit for your strategy.
On Your Listing, Your Live Stream is Visible
Your stream will be shown on your listing information page immediately beneath your images as soon as you go live on Amazon. This is excellent for customers who found your product through search but are interested in learning more about it or how it operates. Your stream will ultimately be highlighted on Amazon's main page when you "level up".
On Major Sale Days, Stand Out
A lot of people utilize Amazon Live to find new companies and products. Amazon Live may be an amazing method to reach a new, untapped audience, especially during significant events like Black Friday, Back to School, or Prime Day. However, Prime Day is not the time to try out Amazon Live for the first time. For a better understanding of the kinds of videos and items that perform well initially, try out the platform for a few months. There is a lot greater possibility that you can utilize Amazon Live as a successful approach for big seller days if you can identify your target audience and items and figure out the best method to display product features and in-stream promotions.
Whenever You Wish, Go Live
You don't need to plan a time with Amazon to go live; you may do it whenever it's convenient for you. Go live at the time of day when you typically see the greatest sales, as a piece of advice. Do you have a Wednesday sales spike around 2:00 PM? Go live now. Hopefully, you can generate more conversions if you can anticipate an increase in traffic.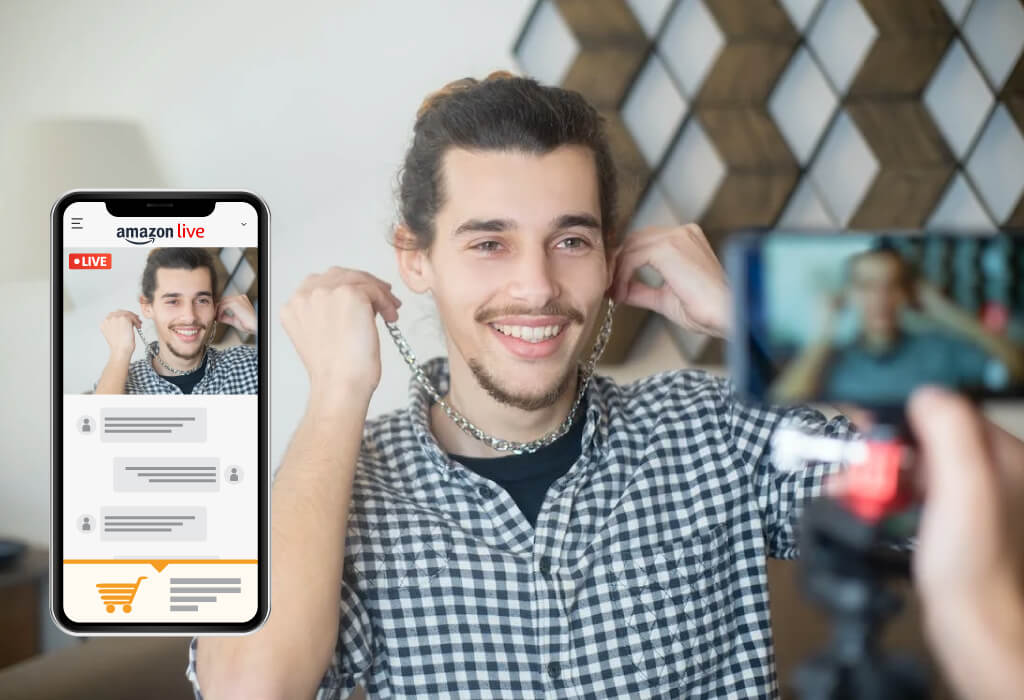 Who Can Use Amazon Live?
If you are thinking to go live on Amazon, you need to understand that there is a set of conditions for this. You can use Amazon live if you are one of the following:
A merchant on Amazon using Seller Central
You have to be registered in the Amazon brand registry
An authorized Amazon Store seller in the advertising console
One of the Amazon Influencer Program's influencers with an active Amazon Influencer storefront
Guest creators such as third-party sellers and agencies.
There are two options to go live on Amazon live if you are eligible. And they are: By using a third-party streaming platform and by using Amazon Live Creator app.
Go Live On Amazon With Dreamcast
Dreamcast might be a great option if you want to live stream on Amazon. By adding banners, scrolling tickers, overlays, video clips, and multistreaming, we can help you to improve your Amazon Live stream. Dreamcast gives you the opportunity to make your shoppable video online with lots of features such as
Real-Time Audience Interaction with live chat, Q&A sessions, and more
Worldwide Content Reach
Parallel Multiple Platform Streaming
REAL-TIME Archiving
LIVE Analytics
Customization
Secure High Definition Work System
Multi-bitrate IP Encoding System
Unlimited Streaming with Seamless Integration
Budget-Friendly Solutions
Dreamcast not only enables you to stream directly to Amazon Live from your web browser but also to simultaneously push your broadcast to several other streaming destinations. You may interface with Dreamcast and post the same live video on all social media sites if you want your stream to appear on different platforms. Whether you're using Amazon live streaming or YouTube live streaming, we can assist you to enhance your customer experience. Dreamcast is a reliable streaming service provider that makes it easy to produce expert live feeds. Full HD broadcasting, direct guest invites, visual overlays, and even live streaming of previously recorded recordings are all options that you can use with Dreamcast. So why are you still waiting? Call us right away to learn more about our Live streaming services.
Host an Engaging LIVE Stream
Connect with the Industry's Most Experienced
Live Streaming Service Providers.