Going live is the new version of interacting in this socially-connected world. Live video interaction is the most appealing form of internet content. According to studies, people tend to watch live videos much longer on average than the available-on-demand video content. Another research suggests that 80% of consumers would rather watch a live video stream from a brand than viewing their social media posts.
Following the trend worldwide, Instagram also started its Live Streaming services in November 2016. Today, Instagram live streaming services have made streaming accessible to users worldwide. Instagram live webcasting solutions not only provide free live services but also allows a seamless streaming experience.
In this blog, we will discuss Instagram live streaming services and their applications for brands. We are also going to share some of the best tips and tricks of Instagram live streaming for business.
Instagram Live
Instagram Live is a remarkable feature of Instagram Stories. In an Instagram story, the users can post short videos which will disappear after twenty-four hours unless saved by them. When Instagram launched this feature initially, it was a great method to interact with your audience. The live broadcast on Instagram follows the same path, in fact, it is even better when it comes to interaction.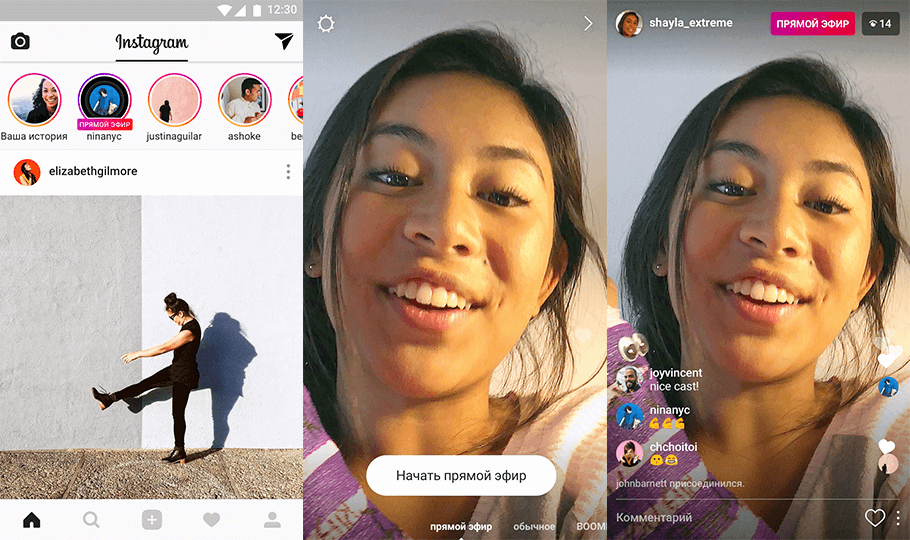 However, going live as a brand is not that easy due to the popularity of Instagram. There are various global brands using live webcasting on Instagram every day making the competition tougher. When it comes to Live broadcasting on Instagram, you wouldn't want to lag behind in quality as it represents your brand's reputation.
How to go live on Instagram?
Let us first understand how you can start live webcast on Instagram: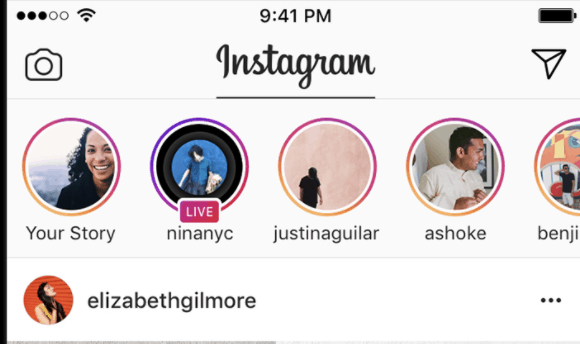 Login in to your Instagram account and click on the + icon or swipe right on the home page. This will take you to the stories section of the app.
When you reach the stories section, swipe through various options on the bottom to reach the live video mode.
Once you are in the live-video mode, you can start your live broadcast on Instagram by clicking on the "start live video" button on the screen. However, there are certain things that you need to configure before starting your live stream on Instagram live.
Click on the gear icon on the top left corner to access various settings related to live webcast on Instagram.
This will lead you to the settings section. Here you choose how you want your stream to function. You can choose to hide your video stream from specific people and you can also refuse some people's requests for sending messages.
If you plan for using Instagram live webcasting solutions for your brand, you should set up your equipment and connections correctly before starting the stream. A large number of companies use professional Instagram live streaming services and seek help from any Instagram live streaming company. This results in a high-quality stream attracting more audiences.
Recommended: Ultimate Guide to Social Media Live Streaming in 2019
Managing your live webcast on Instagram
To have an effective live stream, you need to ensure that you manage your live stream properly as it happens as it would improve your streaming experience. In this section, we are going to tell you how you can optimize your live broadcast on Instagram and ensure its proper management.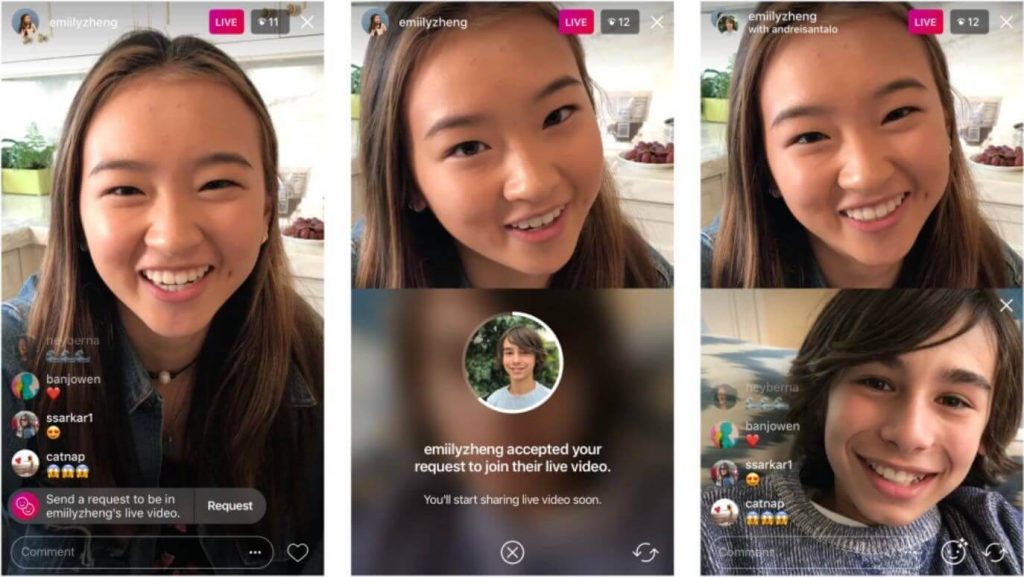 When you start your live stream, your followers will get a notification informing them that you are sharing a live video. Also, a banner saying "LIVE" will be put up on your profile. Your live stream will also be shown in front of the stories section of your followers.
While on the stream, Instagram also allows the audience to share their love by pressing the heart button on the viewer screen. Every heart reaction will pop up on your screen. You can also read your viewer's comments in the comment section shown on your screen. You can also reply to those comments and pin a comment if you wish to. To keep out unwanted comments, Instagram allows you to moderate comments that might be offensive.
You can also switch from your Front-cam to your Back-cam by just double-tapping on your phone screen. Instagram also allows you to add other people to your live stream. This makes the stream much more interesting and gathers a lot of audiences. Using fun face-filters is also commonly seen in enthusiastic live streamers.
To finish your live stream, click on the "End" button on the top right corner of your phone screen. You will also see how many people watched your stream. You can also put up your live stream as a story for twenty-four hours.
Instagram Live Tips
If you plan for an online stream without using any Instagram live webcasting solutions, here are some tips to help you gain an audience and make your stream more interactive.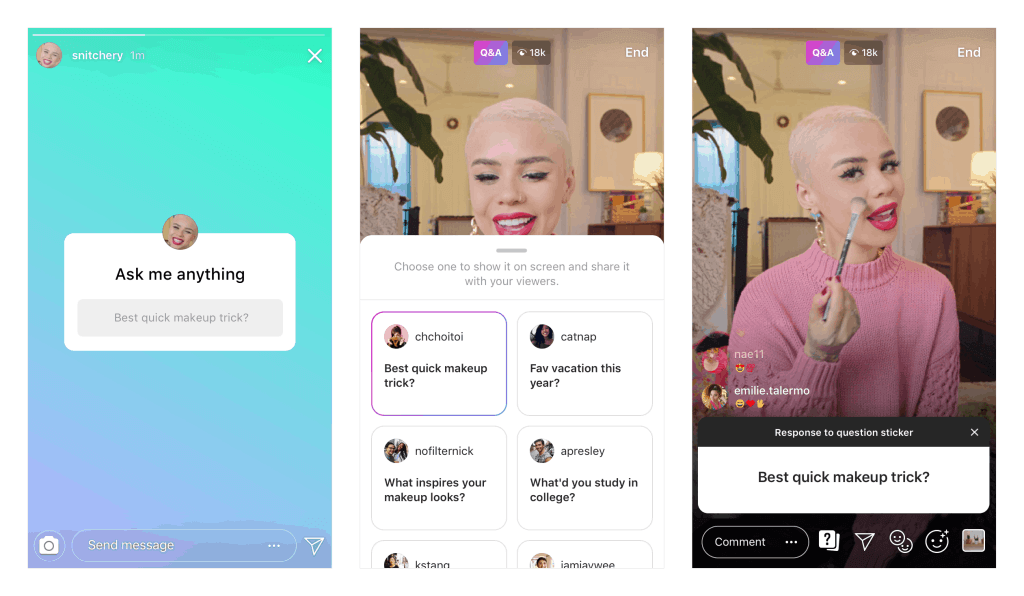 1. Have a motive before you start your live stream on Instagram live.
Having a purpose behind you going live helps you to maintain a constant flow of the stream. You not only interact with your audience but also keep them excited for what's coming next.
2. Prepare for your stream in advance.
You can have a much larger audience if you let your followers know when you would be going live. It provides you with a great start and will help you to gather more viewers. Therefore you should plan on promoting your stream.
3. Prioritize engagement with your audience.
The best facility provided by the Instagram live streaming company is user engagement. It is an amazing feature and you should definitely use it to interact with the viewers. Answer their questions and react to their comments. Keep them interested in the stream and let them know what's going on as they keep coming.
4. Perfection comes with practice.
Although most of the live streamers prefer to interact in a casual way, practicing beforehand can be beneficial. It allows you to form a plan of action and maintain a flow of content as you proceed with the stream. It makes you more comfortable with the entire process.
Brands that don't utilize the facility of Instagram live webcasting solutions would get left behind in this fast-paced digital world. Use these tips and ideas to start reaching your followers and keep them interested. Start streaming today and utilize the engaging features of Instagram live streaming services.