LinkedIn is a global service revolving around business and employment. It is mostly used for professional networking for both employees and employers. As of March 2019, the service has 610 million users spread across 200 countries.
Microsoft acquired LinkedIn in December 2016 and the service has been a subsidiary of the software giant since then. There have been many changes made to LinkedIn since then, including a complete overhaul of their website in early 2017. Another notable change made to LinkedIn was the introduction of video to the professional social site in late 2017, allowing registered members to upload videos on the platform.
This blog is about the addition of a very exciting new feature to the service – LinkedIn Live.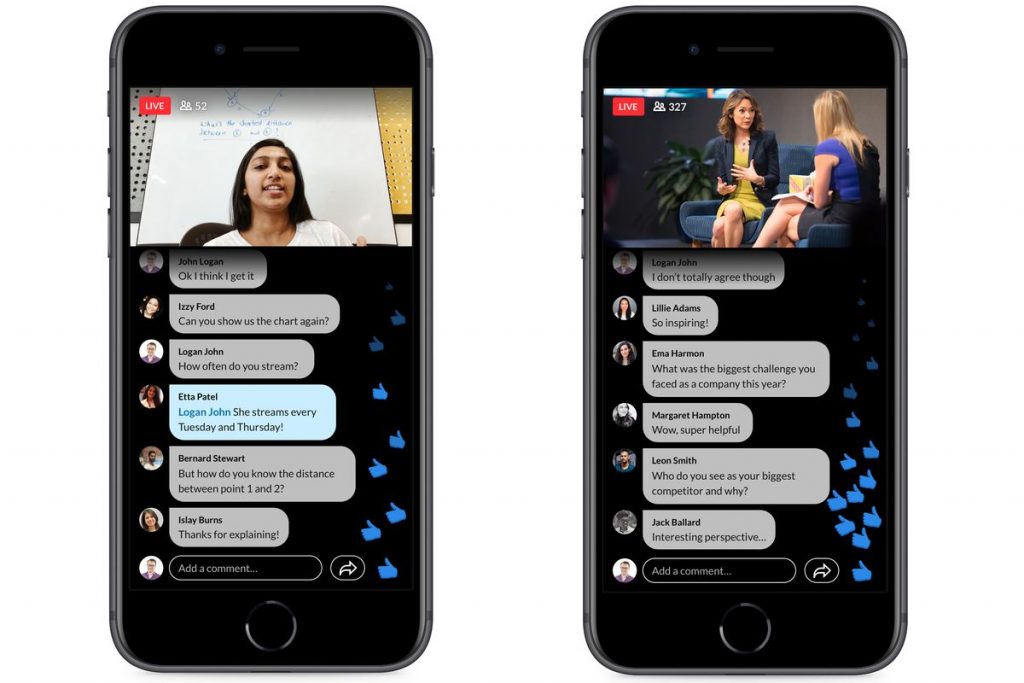 Live Video and LinkedIn – LinkedIn Live
LinkedIn Live is a live video streaming service that is now available as an invite-only beta feature for US users of the platform.
The service is supported by Azure Media Services, another Microsoft initiative, which provides the backend for the encoding technology behind the feature.
Other partners of the service include Brandlive, Wirecast, Switcher Studio, Socialive, and Wowza Media Systems to provide further backing to the new feature.
The feature works like any other live streaming service, with users being able to stream video in real time and allowing the viewers of the stream to interact with the host.
The introduction of live streaming video to LinkedIn is another example that highlights the importance of live video on today's internet. According to stats, people on LinkedIn were 20 times more likely to share a video on the platform than any other type of content. LinkedIn introduced the feature keeping this gap in mind.
Even though LinkedIn might be late to the game of live video, significantly lagging behind other platforms like Facebook and Twitter, it has a stable user base and a very predictable rate of growth which means the feature has a lot of potential in the future.
What to do with LinkedIn Live?
Even though the feature is only available in the USA on an invite-only basis, here are some ideas for using live video in LinkedIn:
Incorporate product launches in live video to further the reach and impact of the events.
Employers can interact and engage in a more personal way with potential employees.
Employees can stream live video of activities and create a more well-rounded image on the professional social media platform.