It can be a little different while hosting live streaming on LinkedIn. However, you can achieve great success in building a better community with live streaming. You can change strategies and ideas in order to make live streaming better.
Hence, here are some ideas that can be helpful in making your future Linkedin live streaming.
13 LinkedIn Live Streaming Best Practices!
13 Ideas that can be helpful in making your next live streaming on Linkedin a success are as follows:
1. Mind the Duration
You need to keep a defined duration for your Linkedin live streaming. Because it is essential that everyone knows your live streaming duration in advance. Your audience will take out time for your event accordingly. Furthermore, your live streaming should be more than 10 minutes.
Lesser than 10 minutes can make the audience anxious as they won't be able to understand what you have tried to convey through your live streaming event. Hence, keep a fixed time duration for every session.
2. Provide a Direct Chat Option with Your Suite Member
Attendees and audiences are supposed to have many questions about every new and innovative thing. So, you have to ensure that you provide them with complete answers to all those doubts through your live streaming on Linkedin. Furthermore, you have to lure them with a more reputed and specialist expert who can make them come and ask questions.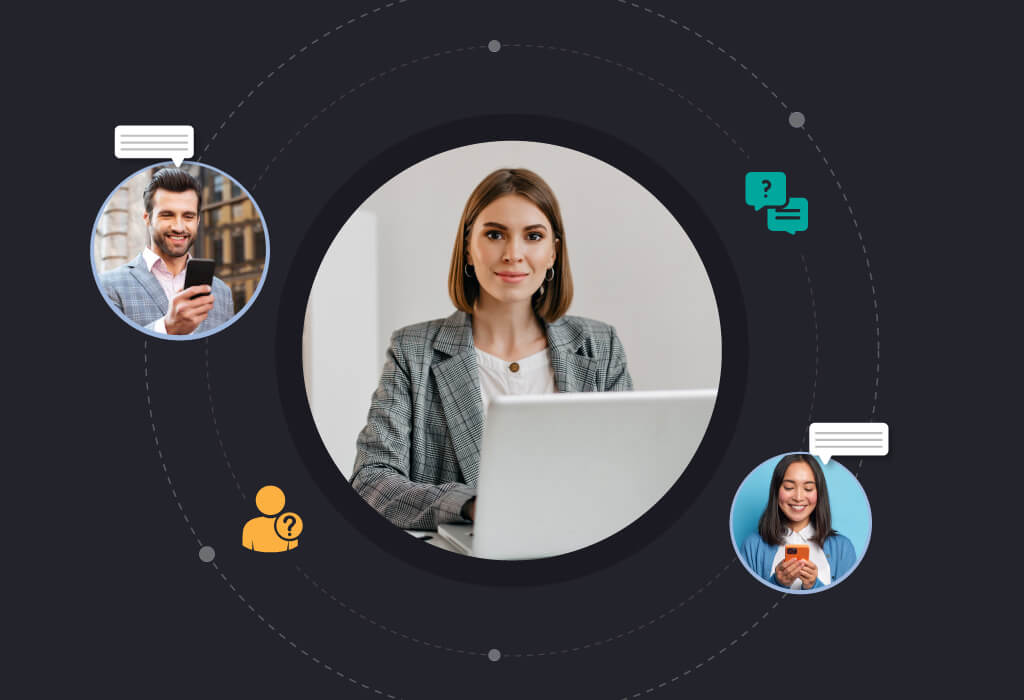 This way, you can attain more easy attention and engagement with your audiences. Audiences would like to ask questions only to someone who acquires complete knowledge and can solve various troubles of the people. Hence, keeping an authorized person from your organization just a chat away will be helpful to keep them engaged.
3. Stay on Top of the Trends by Choosing a Relevant Topic
According to the live streaming services experts, the topic of your event is an essential aspect. It can be helpful in getting more attraction from audiences across the globe. Furthermore, you have to take your time, research, compare, and then come up with a topic for your Linkedin live streaming.
Attempt prominent market research and find the most trendy topic that can be related to your business as well. You can choose that agenda and find all the information you can share during the live streaming.
4. Take Your Event Live with Linkedin
You may not think of live streaming as you have a great audience number and a different approach to reaching the audience. No matter if you conduct a virtual, hybrid, or in-person event, you can take it online with Linkedin.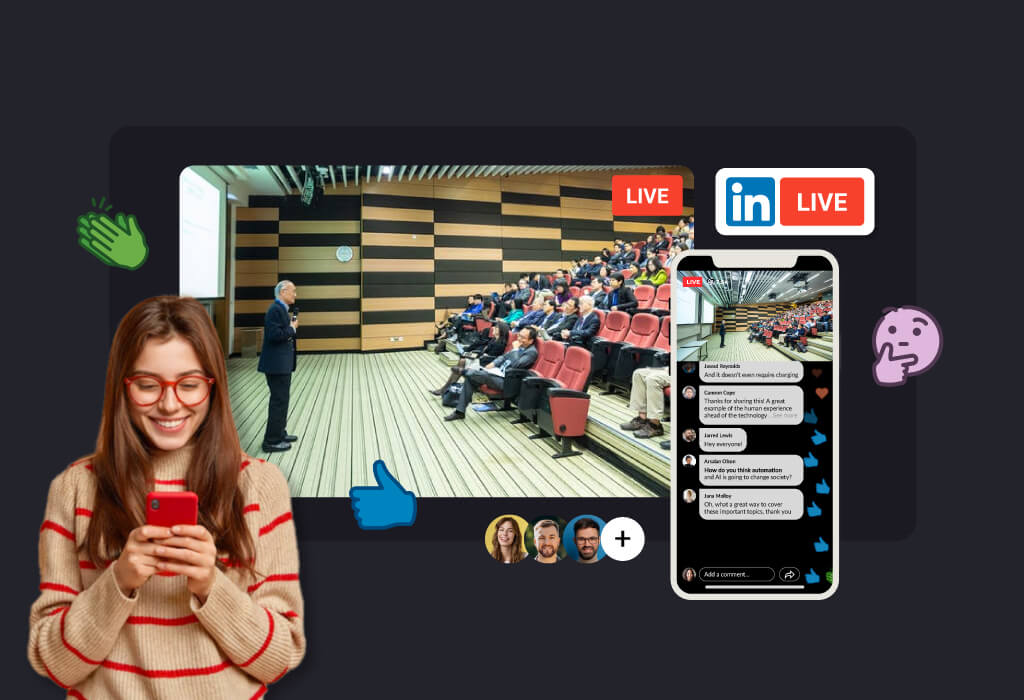 In conclusion, you can take your events to live stream on LinkedIn. Furthermore, you need a proper setup and a LinkedIn live streaming service for management. The experts of Linkedin live streaming will change the complete experience of your event. It will turn your event into an all-new experience with a reach to global audiences.
5. Amplify Key Messages, Keynotes, or Panels
You can share different types of messages via the content of your event. Your audience will need detailed and planned information about your brand, product, and service. Furthermore, you can offer different types of content to audiences in various formats, such as keynotes, pdfs, files, flyers, brochures, and many more.
The best live streaming solutions provide view and download options for different content in order to offer a seamless and immersive learning experience for training and coaching. Also, it can be a beneficial way of promotion as you can provide complete material with your brand logo.
6. Conduct an "Ask Me Anything" Session
People will come with their questions, but your 10 -15 brand representatives will not be able to answer all of their questions. Hence, you need to conduct some AMM sessions in your Linkedin live streaming. Furthermore, the audiences will be more interested and comfortable getting solutions for their troubles in a live session.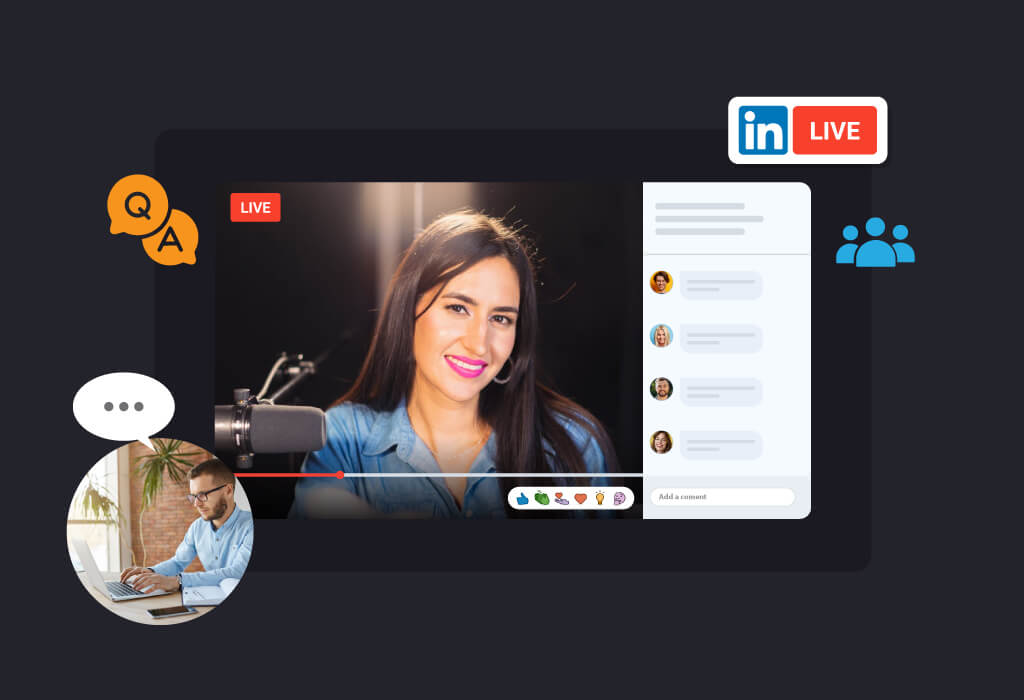 You can make them join the speaker stage and enjoy the session without hassle. Hence, you need to provide the audience with a separate session where they can ask all their questions in real-time and get answers with a short discussion. Also, the speakers will answer every topic with a little explanation and example, which can create a better experience.
7. Interview Laudable Professionals Your Audiences Look Up to
You have to understand what things are the best ways to attract the audience and make your Linkedin live streaming attractive to more people across the world. Hence, the best live streaming service providers suggest interview sessions. You can conduct a live interview with a reputed and well-known personality who can help you gain considerable more attention from people.
Furthermore, you can research a name that has a good following on Linkedin and people will be interested to know about it. Such famous celebrities can turn your live streaming into a hot and trendy topic. It can be the best way for easy branding. Everyone will talk about your brand when they talk about the interview. So, this is like achieving two goals with one idea.
8. Bring All the New Products and Integration to Light
If you are streaming a self-hosted event, it can be challenging to get different integrations and features with the basic model. Hence, you need live streaming services that can offer you better opportunities. Furthermore, you can host a product launch, brand launch, and update announcement event. You can share all the new products and services you will provide to the audiences in the future.
Also, you can start your brand with a small event on social media platforms. You can live stream your brand launch on various social media simultaneously as the best live streaming solutions offer parallel streaming. It means you will be able to live stream on Linkedin, Instagram, Facebook, and more at the same time. No need to host separate live streaming!
9. Share Your Brand Mergers Live
Organizations on a higher level merge and buy brands in order to create a bigger emperor. Your organization may also collaborate with various brands in order to create something new. So, you can use these merges and collaboration meetings as a live streaming event. The global audience will love to know about your collaborations and what next you will develop.
Also, you can make a better reputation by merging and collaborating with well-known companies. This way, you can also create a better web presence and reputation in public. They will trust you if your collaboration turns out to be a success. Hence, you can get numerous benefits by sharing your mergers with the audience.
10. Share Personal and Raw Behind-The-Scenes Videos
It is always fun to see the behind-the-scenes edits. Hence, if you have any pre-recorded video in your LinkedIn live streaming ensure to create behind-the-scenes clips for the audience. Furthermore, your audience can feel a little connected with your team and other people behind your live streaming.
But if you do not have any clips? Don't worry as now you know you need it. So, create a video with your team working and having breaks. You can show how much your team worked and how they collected different information. Also, you can add some emotional and happy moments in order to connect the global audiences emotionally with your brand.
11. Try Going Seasonal and Trendy
It is always beneficial to follow the trend, but it is best to create one. So, you have to aim to cover a trendy topic in your live streaming and develop one. You can find numerous challenging ideas to present trendy or seasonal ideas in your live streaming. It's easy just to choose a festival, international day, or other occasions.
You do not have to worry whether your audiences know it before or not. It can be helpful in making your event more informative and knowledgeable. Furthermore, you can lure the audience with beneficial knowledge that boosts your chances of getting more people than ever. Don't forget curious minds are always attracted to something unique!
12. Conduct Talent Hiring and Branding
You must have attended a lot of virtual hiring fairs. But never heard of live streaming hitting? You can see that Linkedin is a professional platform that most organizations and brands use in order to increase their business contacts.
Hence, you can create some hiring hunts that you can record and display after editing on your LinkedIn live streaming. It can be helpful in showing the talent you gain and hunt during the event. Furthermore, it will be valuable in sharing your workplace and culture with the audience.
13. Keep All the Valuable Content Available on Your Linkedin Page
You have to display various formats of content on your Linkedin page. It can be challenging to create valuable content as you do not have a vast knowledge of the event. However, you can submit the flyers, brochures, pdfs, files, and other essential documents to introduce all your products and services in advance.
Furthermore, your audience who will come for the live streaming will check your profile and find this essential information. It is the best way to boost B2B, B2C, and D2C business.
Final Thoughts
So, these are the various LinkedIn live best practices that can make your next event a success. You can create a better experience with more additional features and functionalities. So, what are you waiting for? Get the best live streaming services with Dreamcast and kick start your brand live streaming on LinkedIn today!
In-Person, Hybrid, Virtual
Create an Extraordinary Event Experience
Across All Event Formats