Today a lot of individuals are dependent on cashless transitions for most of their purchases and that is the reason even the event industry is shifting toward the cashless mode of payment. It is convenient and time-saving. With a cashless payment option event, planners can offer registration and tickets for the event in advance.
Things To Keep In Mind While Choosing A Cashless Payment Service Provider:
If you are planning to go cashless and are looking for a cashless payment service provider here are the top 10 things that you should keep in mind.
1. Popularity Of The Payment Service Provider
When you are planning to use digital payment for events, it is crucial to consider the track record of the payment provider. The popularity of the payment provider is the factor that can influence your decision regarding the service provider. Go through the history of the service provider, their clients, and what services they provide. So while deciding on a payment provider always consider the reputation and clients of the provider.
2. Clients And Customers Feedback
The clients and customers of the service provider can provide a firsthand review. If you want positive and negative aspects of the cashless service provider and the kind of support they offer to their clients and customers the best way is to directly contact them and ask what they have to say. Ask questions like do they offer robust support? Is their service worth it? Do they make any difference in payment procedure etc?
3. Security & Privacy Policy
Payment is a crucial part of any event so offering a secured cashless solution for events is necessary. Security is a factor that is important for both event planners and customers, if they are making payments through your website or mobile event app they want a secure payment gateway for making transactions. So look for a service provider that is certified for providing a secure payment gateway.
4. Efficiency Of Transaction
When you are offering a smart event ticketing and registration option for the event it is vital to provide a platform or software that is efficient. When users are making payments online they want to experience a quick transition. Any delay in a transaction process can make them lose interest so it becomes crucial for you to consider using a service provider that offers quick and efficient payment so that your users don't bounce while making payments.
5. Accessible With All The Devices
Most online purchases and transactions are made through the mobile device. So choosing a platform that is accessible for all devices is important so when you are choosing a cashless payment system for the event consider going for a system that supports all devices. And is available for both Android and IOS. A payment gateway that is adaptable to all devices will make the process of payment convenient for all users. Because mobile payments are a huge part of online payments a platform should be mobile-friendly and customizable according to different devices.
6. Third-Party Integration
Third-party integration is the factor that you can't ignore while choosing cashless event solutions. Payment software integration isn't a DIY process, most payment software provides a detailed process for the integration of the software with other applications and platforms. So choose software that doesn't slow down the payment process after integration with other platforms. The platform should allow easy payment on the website and mobile event app.
7. International Payment Option
The next thing to consider while choosing a payment platform is an international payment option. If you are catering to a global audience you have to select a payment solution that is accessible globally. There is a certain platform that accepts payment from a global audience and you should always consider such platforms because they make accepting payment from an international audience easy and quick.
8. Pricing Of The Service Provider
Pricing is another factor to take into consideration while selecting a cashless payment option. It is smart and sensible to compare the pricing of the different platforms as it will make the process of selecting one platform easy. Certain platforms can charge setup fees and monthly costing while others can charge you for every transaction that is placed on your platform. So you have to compare and see what is suitable for your event and which is more beneficial and affordable.
9. Recurring Payments
Recurring payments will help in making recurring transactions automated. It is convenient because while making such a transition the audience won't have to fill in all their information repeatedly. The recurring payment option can also be used as a reminder for payment. So a platform that provides a recurring payment feature can be a good option to consider when choosing a cashless payment option.
10. Customers Support
Customer support is probably the most important factor to consider while selecting a cashless payment option for the event. A robust customer support that is available 24*7 is necessary. Certain payment gateways offer customer support only through emails and tickets which takes a lot of time to solve customer issues, so platforms that offer customers support not just through emails but also phone calls, text messages, and WhatsApp chat. With online payments, technical issues can be a real problem so go for a payment platform that offers technical support at standard hours.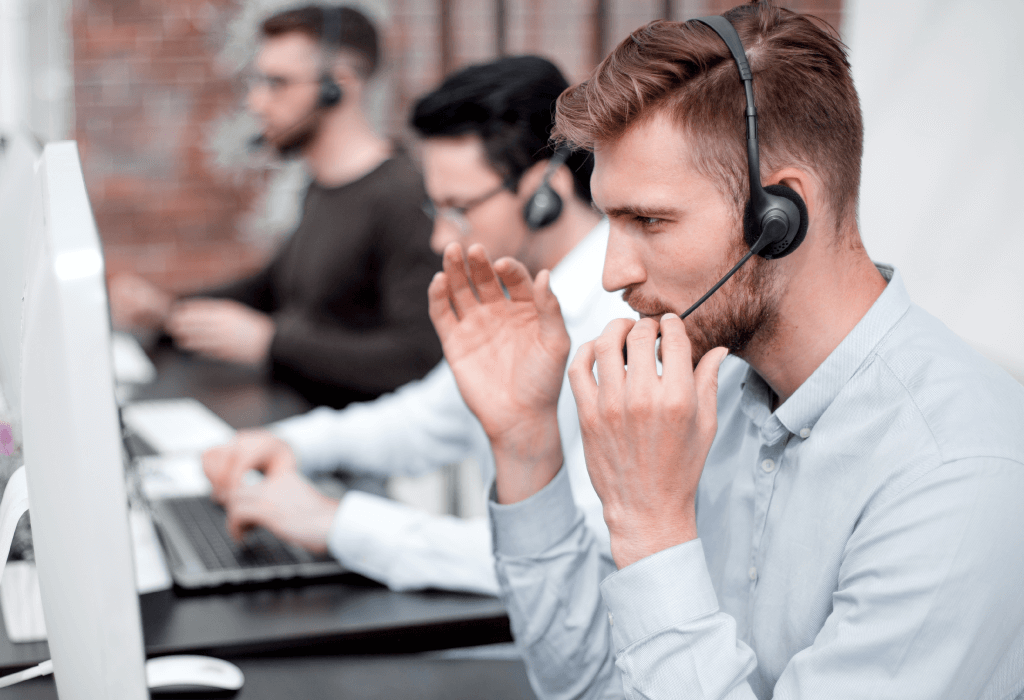 11. Reporting and Analytics 
Data insights are valuable for understanding attendee behavior, optimizing sales strategies, and making informed decisions for future events. Look for a provider that offers comprehensive reporting and analytics tools.
12. Reliability and Uptime
Choose a reputable payment service provider with a track record of reliability and minimal downtime. You want to avoid any technical glitches that might disrupt the payment process during your event.
13. Scalability 
Consider the scalability of the payment system. Whether you're organizing a small event or a large-scale festival, the service should be able to handle fluctuations in transaction volumes without compromising performance.
The Bottom Line 
Choosing the right cashless payment service provider can be challenging and time-consuming. But it is necessary to do proper research before selecting any payment gateway for the event.
If you go blind eye to your payment gateway you can face some serious issues like poor customer service, more technical errors, and payment loss, and all these things will jeopardize your business or organization's reputation.
So consider the above-mentioned things in your mind while selecting a payment gateway. Be wise and set some strict parameters to select a payment gateway.
FAQ
Types of cashless payments?
Cheque, Credit Card, Debit Card, E-Wallets, Mobile Wallets, UPI Apps, etc.
What are the advantages of using cashless payment?
Cashless payments are easy and convenient.
It is less time-consuming. 
Customers can make payments from any place.
Is it safe to use cashless payments for events?
Yes, cashless payments are safe. Rely only on certified secure payment options.
Most popular cashless payment options?
UPI apps and credit and debit cards are the most popular payment options.
In-Person, Hybrid, Virtual
Create an Extraordinary Event Experience
Across All Event Formats