Modern economies now rely heavily on cashless payment methods in today's technologically evolved and interconnected world. Nowhere is this tendency more obvious than in Dubai. The adoption of cashless payment solutions by Dubai, a center of innovation and technology worldwide, has completely transformed the way business is done in a variety of industries. In this article, we'll examine the key benefits of accepting cashless payment methods for your business or event. From ease and efficiency to improved security and economic growth, join us on this journey as we uncover the undeniable benefits of becoming cashless in Dubai,
Top Reasons to Consider Contactless Digital Payment Solutions in Dubai
Reason1: Convenience and Ease of Use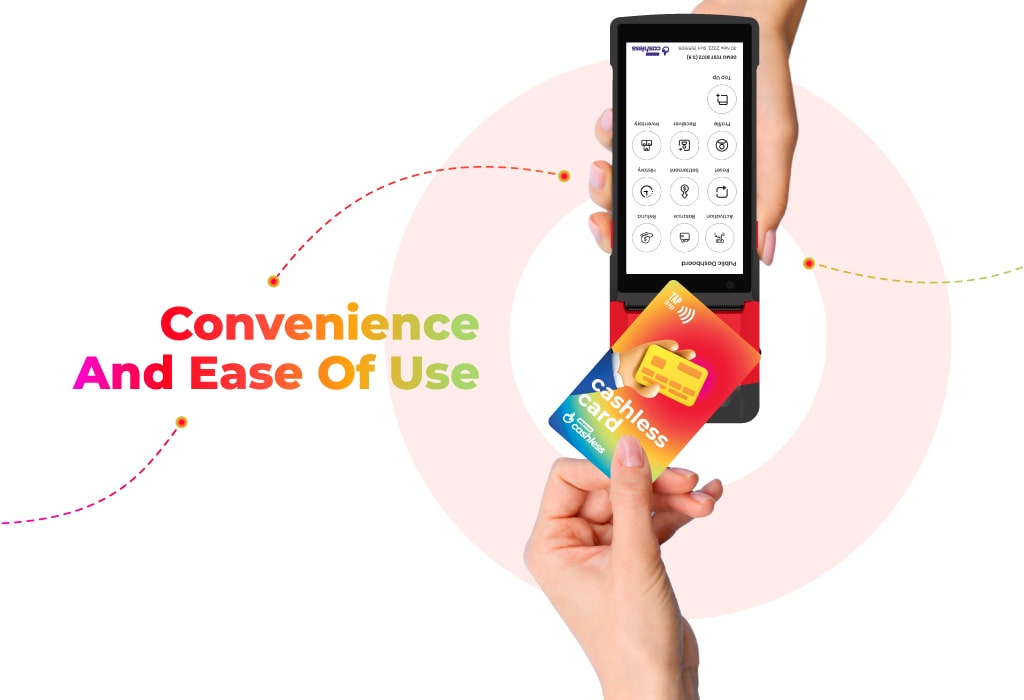 For both consumers and organizations, cashless payment solutions in Dubai provide unrivaled convenience and use. Customers may complete smooth transactions utilizing digital payment methods like mobile wallets, digital cash cards, or contactless payments with simply a tap or swipe. The need to carry large wallets or physical cash is gone, making transactions simple and speedy. Additionally, cashless payment in Dubai provides a simple and easy way to make purchases, pay bills, and transfer money.
Reason 2: Enhanced Security
The increased security that cashless payment solutions in Dubai provide is one of its main benefits. Risks associated with traditional cash transactions include theft and fake currencies. Digital payments in Dubai, in contrast, offer a safe platform with several levels of encryption and verification. The security of transactions is guaranteed by cutting-edge technology like biometric authentication and tokenization. With strong security measures in place, customers may feel confident knowing that their financial transactions are safe and secure.
Reason 3: Improved Efficiency and Cost Savings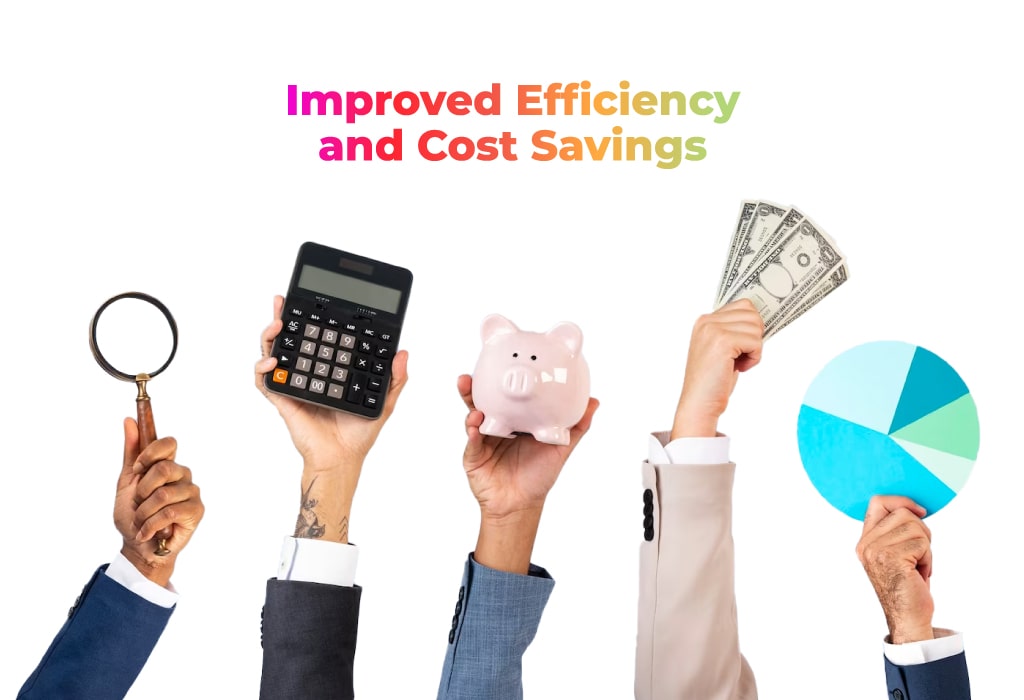 Cashless payment solutions in Dubai simplify financial operations, increasing corporate efficiency and lowering costs. Digital payments remove the necessity for handling cash manually, lowering the possibility of human mistakes and saving time on counting and reconciling cash. Also, businesses may cut back on expenses like transportation, storage, and risks related to handling cash by implementing a suitable system for cashless payment in Dubai. Businesses may streamline their financial processes, boost productivity, and realize considerable long-term cost savings by adopting cashless payments.
Reason 4: Increased Customer Satisfaction
Businesses may improve customer satisfaction by providing alternatives to cashless payment in Dubai. With fewer lines and waits, digital payments make checkout quicker and more convenient. Whether it be through mobile applications, contactless cards, or internet payment portals, customers value the freedom to select their preferred payment method. Moreover, cashless transactions include features like transaction history and automatic receipts that make it simple for users to keep track of and manage their money. Businesses may strengthen client connections and encourage loyalty by supporting a variety of payment choices and offering a smooth customer experience.
Reason 5: Adaptability and Scalability
Solutions for cashless payment in Dubai are very flexible and scalable, meeting the changing demands of businesses of all sizes. Digital payment systems are simple to incorporate into current infrastructure, regardless of the size of the business—be it a small retail store, a restaurant, or a large corporation. Depending on their particular needs, businesses can select from a wide selection of payment options, including point-of-sale (POS) devices, online payment gateways, and QR code payments. Most organizations use cashless payment systems for events. Additionally, it allows them to manage and track all transactions from one place.  
Moreover, as the use of cashless payments increases, companies can easily scale their operations to meet the rising demand for digital transactions, providing customers with a seamless payment experience.
Reason 6: Contactless Payments for Health and Safety
Contactless or cashless payment solutions in Dubai have become even more important after the Covid pandemic. Solutions for cashless payment in Dubai offer a secure and hygienic substitute for using money. The risk of virus transmission is decreased since customers may conduct transactions without making physical touch. People can conduct purchases without physical touch by utilizing contactless cards, mobile wallets, or QR codes. Cashless payment in Dubai provides a beneficial option for both organizations and consumers, encouraging a safer environment for financial transactions as health and safety considerations continue to be a top focus.
Reason 7: Real-Time Transaction Tracking
Real-time transaction tracking is a benefit of cashless payment methods, giving people and companies quick access to their payment activities during events. Customers may effortlessly watch their spending in real-time, access complete transaction histories, and monitor their transactions using digital payment systems and mobile applications. People can keep informed about their financial activities with cashless Payment Solutions such as DC Cashless, which makes it easier for them to manage their budgets and decide what to spend their money on.
Real-time transaction tracking has equal value for enterprises. It offers insights into client behavior, purchasing trends, and preferences by utilizing cashless payment systems. Analytics help to discover popular products and services, examine sales patterns, and optimize marketing tactics. In addition, real-time transaction tracking enables companies to remain flexible and respond to client needs. It also helps to enhance their products over time to satisfy client expectations.
Moreover, customer data and analytics let organizations segment their clientele, which enables the use of more efficient marketing techniques. Businesses may improve their product offerings, focus their advertising efforts, and modify their communication channels to reach the appropriate customers at the right time by identifying particular customer groups. With this data-driven methodology, businesses in Dubai may make more informed decisions and create better bonds with their clients.
Reason 8: Boost Purchases and Spending: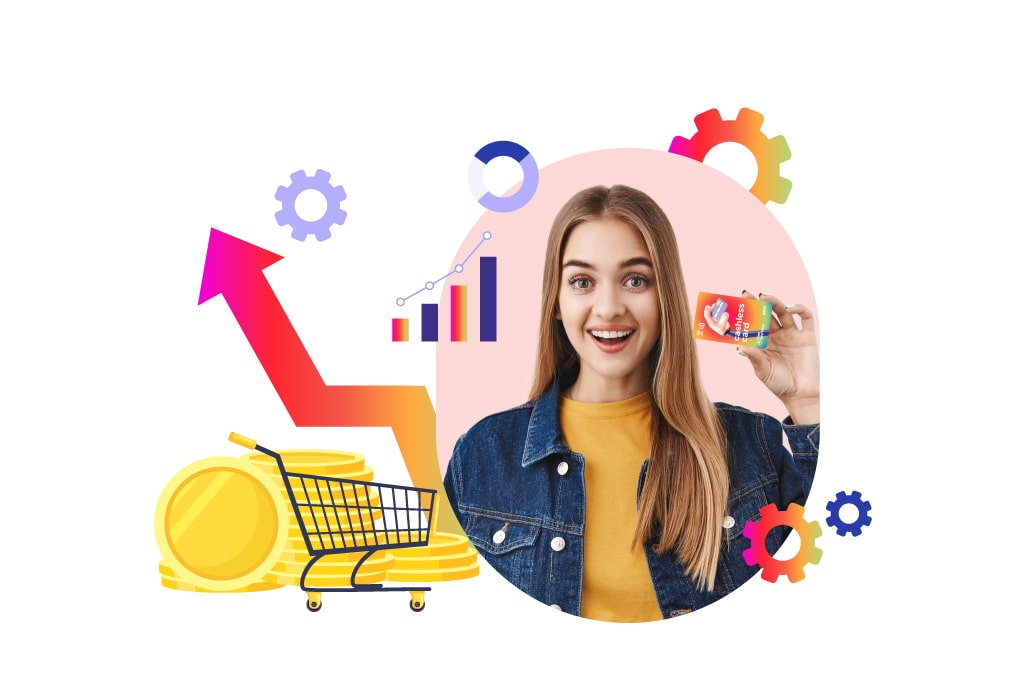 Cashless Payment Solutions in Dubai can boost sales by enticing customers to spend more money and make impulsive purchases. Due to the simplicity and convenience of digital payments, buyers are more prone to make impulsive purchases. Customers may swiftly and easily complete transactions with the use of digital wallets and mobile payment applications. Additionally, it can help to remove any conflict that may be present with cash or card-based purchases.
Also, research has shown that clients typically spend more money when paying in digital ways as opposed to cash. Due to the psychological difference between physical cash and digital currency, consumers may sense more value in their purchases, which will increase their spending. Businesses in Dubai may take advantage of this trend by allowing cashless payments, potentially increasing average transaction values and total sales volume.
Additionally, companies may frequently integrate loyalty programs, discounts, or incentives linked to digital payments thanks to cashless payment solutions. These incentives can further encourage customers to choose cashless transactions and increase their overall spending. Businesses may create an environment that encourages customers to spend more, increasing sales and income, by utilizing cashless payments.
Final words:-
Businesses may take payments with more flexibility with digital payment in Dubai. Businesses may cater to a greater range of client preferences by using online platforms, or cashless payment solutions in Dubai. This adaptability creates new opportunities for business, particularly in a world where consumers want flexible and convenient payment choices. Businesses may expand their client base, increase security, streamline operations, and increase sales by embracing digital payment options.
As technology continues to advance, it is crucial for individuals and businesses to stay ahead of the curve, leveraging the advantages of cashless payment solutions to thrive in the digital economy and capitalize on the opportunities presented by the evolving financial landscape.
FAQs
Q1. What is Cashless Payment System?
A cashless payment system refers to a method of conducting transactions or making payments without the use of physical cash. These systems offer convenience, security, and speed, allowing individuals and businesses to make payments electronically, either in person or remotely, using various devices like smartphones, RFID Wristbands, or point-of-sale devices.
Q2. How does a cashless payment solution work?
Electronic transactions are made possible by cashless payment systems. While making a payment, the user often transfers money digitally to the recipient's account via a payment tool, such as a credit card, mobile phone, or computer. Secure networks, payment gateways, or near-field communication (NFC) technologies can all be used for this.
Q3. What types of cashless payment solutions are available?
Nowadays, there are many different kinds of cashless payment options. Credit and debit cards, mobile wallets (such as Apple Pay and Google Pay), electronic payment systems, and QR code payments are some of these.
Q4. Is it safe to use Cashless Payment Solutions in Dubai?
Security precautions are typically built into cashless payment systems to protect users' financial and personal data. To ensure safe transactions, encryption, tokenization, and two-factor authentication are frequently employed.
Q5. Do cashless payment solutions work across different businesses in Dubai?
Yes, cashless payment solutions are versatile and can be used across a wide range of businesses in Dubai. Whether it's retail stores, restaurants, supermarkets, public transportation, or online shopping platforms, cashless payments are widely accepted and increasingly encouraged.