With the technical world always on the verge of advancements and growth, seeing new additions to this giant universe is inevitable. There is not even a single industry that doesn't get affected by these round-the-clock changes. One such industry is the Webinar and Online event industry. However, irrespective of the number of changes, few things always remain the same. The webinar industry also has those constants, and they are the best and most sought-after webinar platforms. Talking of the most sought-after platforms, we have articulated this blog that compares the top two webinar platforms in the industry and is all about DC Connect vs BigMarker.
So, without any ado, let us jump into the blog and compare the top two webinar platforms so that it becomes easier for you to choose nothing but the best.
DC Connect: An Overview
DC Connect is a 3D online event platform that has been delivering successful online events of all types across the globe. It comes with a self-managed interface that lets users plan and hosts their events by themselves. It means DC Connect gives users complete control over their online events. Therefore, to host online events on DC Connect, users just need to subscribe to this platform and get set with their events.
DC Connect is an all-in-one online event hosting platform, compatible with hosting all kinds of online events. It means no matter what kind of event you wish to host, you can do that with DC Connect, and that too most suitably and conveniently.
Here are some features and tools that DC Connect provides to its users:
1.Broadcasting Studio:
Organizers can use the professional live streaming broadcasting studio for the live broadcasting of their event.
2.Scalable:
DC Connect is a highly scalable and flexible platform; it lets you host events beyond any scale.
3.Browser-Based Platform:
It means users don't need to download any applications or software to access the platform.
4.Audience Engagement Tools:
DC Connect offers a set of highly advanced tools and features that let attendees engage and interact with others in the event.
Pricing Structure of DC Connect:
DC Connect comes in three different pricing structures and plans, where the first plan is free of cost. Hence, organizers get to host their events free of charge on DC Connect.
DC Connect is one of the most economical and pocket-friendly platforms you will come across.
BigMarker: An Overview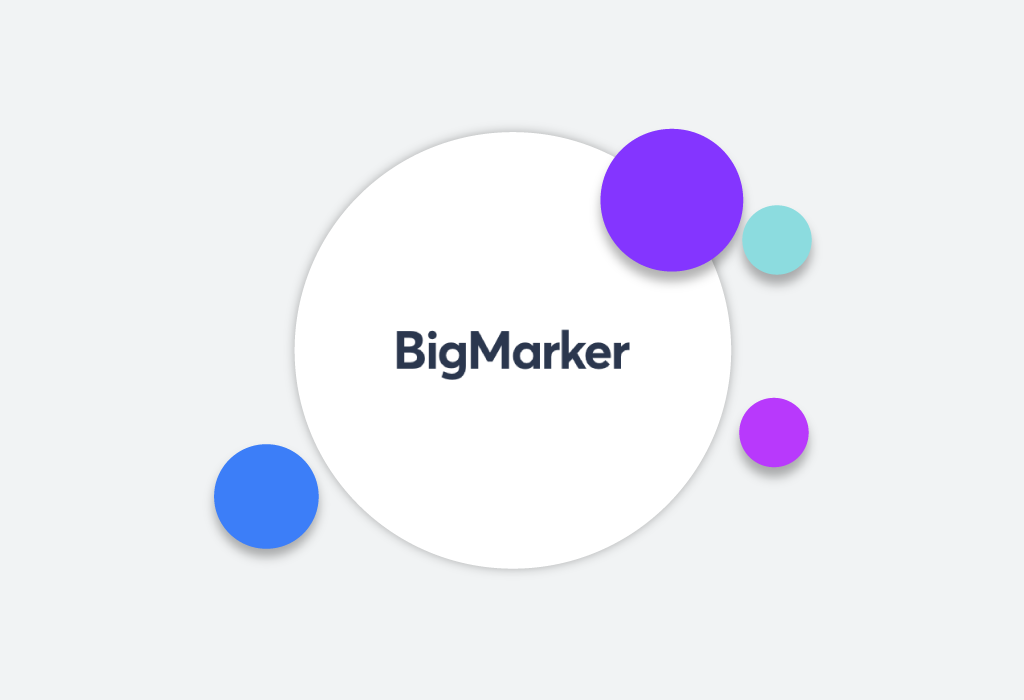 BigMarker is one of the most renowned online webinar platforms. It is a browser-based solution, which means users don't need to download any additional software and applications to access webinars on this platform.
There is no doubt that it is one of the most hyped-up webinar platforms in the industry. But is it worth the hype?
Let us find out what BigMarker is all about.
Types of Webinars Big Marker can host:
Live Webinar
Webinar Series
On-demand webinars
Automated Webinars and so many more.
Talking about the features, here are a few features BigMarker comes with:
1.Easy to Access Interface:
BigMarker has one of the most advanced interfaces in the webinar platform industry. Even after being advanced, it is simple, significant, and easy to access.
2.Copy Webinar:
This feature lets users clone webinars in case they are hosting weekly webinars.
3.Recording:
Organizers can record their entire webinars and share them.
4.Audience Engagement and Interactivity Tools:
To enable attendees to interact with each other and form connections as well as boost the engagement rates of the webinars, this platform offers tools such as live chat, live polls, and more.
Pricing Structure of BigMarker:
When it comes to the pricing structure of this platform, BigMarker has four different plans. However, one big downside of this platform is that it doesn't offer any free plan. Not only this, even the most basic plan of this platform is quite expensive, making it less suitable for independent and small business owners.
DC Connect vs BigMarker: A Quick Comparison
| | | |
| --- | --- | --- |
| Features | DC Connect | BigMarker |
| Types of Events | All kinds of online events | Webinars of all types |
| Browser-Based | Yes | Yes |
| Customizability | Yes | Yes |
| Recording | Yes | Yes |
| Mobile Application | No | Yes |
| Free Plan | Yes | No |
Final Word:
While there are several similarities in both platforms, one thing that differs is the pricing structure of both webinar hosting platforms.
DC Connect not only offers a one-month free trial plan to its users, but it also is one of the most affordable and pocket-friendly webinars and online event platforms out there. DC Connect's plans have been designed in such a way that users belonging to all kinds and scales of industries can use them conveniently.
However, when we talk about BigMarker, it does have several advanced features that let users plan and host their events smoothly. However, everything comes down to its pricing structure; it doesn't have a free plan. Moreover, all its plans are expensive.
We believe there is no point of such advancements if users find it difficult to afford this platform? Therefore, for us, DC Connect wins and is a better platform than BigMarker.