Do you need some guidance to enhance your live stream engagement?
Here is a complete guide by the experts of the best live streaming services. You can achieve success using these tips without hassle. So, without further ado, let's explore the tips.
10 Impactful Tips for Boosting Your Live Stream Engagement!
You can get a lot of benefits with your single live stream if you host it perfectly. Hence, 10 hacks that can help you change the complete event user experience are as follows: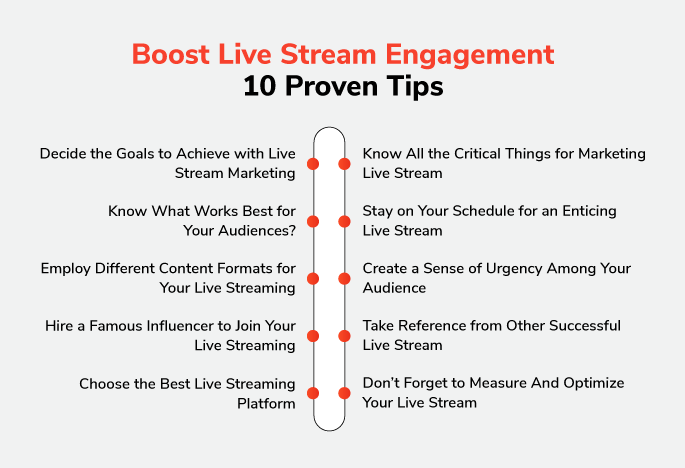 1. Decide the Goals to Achieve with Live Stream Marketing
You may have your reasons to host an online event. It can be anything like sharing about your newly launched product, interview, talk show, audience interaction, and more. Furthermore, you can reach global audiences with such an event. However, you need the right live streaming platform that can help you integrate various elements and features as per your wish. 
Hence, you need to start your live stream engagement by deciding on a goal for your live stream. It will help you determine the targeted audience for your event as well as add the numerous facets that can help you achieve the main purpose of your live streaming.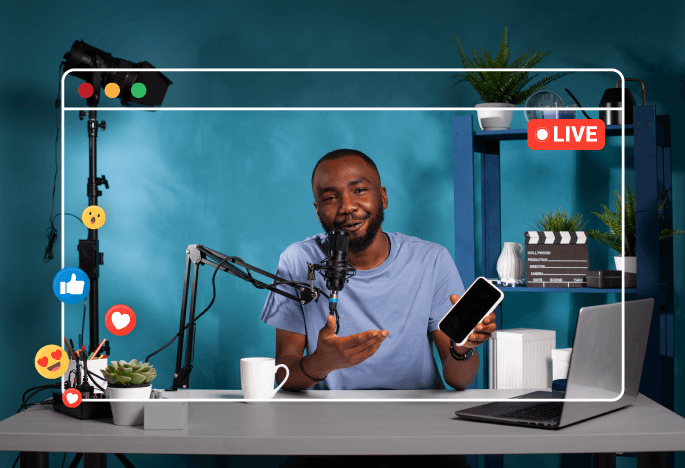 2. Know What Works Best for Your Audiences?
As you have the goal for your live streaming, the next tip is to find the strategy that will be best to engage your audiences during the live streaming. Furthermore, this is an important live stream engagement tip that can help you get maximum attendees. However, it can be difficult to think of ideas that can build your audience's interest in your event. 
Hence, you need to review your past events and content that worked with your audiences. You have to create and integrate content that can be helpful in boosting attribute purchases and lead generation. It does not matter on which platform you will upload this content. All that matters is to try your best and use metrics to measure what's working for your audience. 
3. Employ Different Content Formats for Your Live Streaming
You have to plan and come up with some ways how you will show your products and other aspects through your live stream event. Furthermore, you have to choose the different formats of content that can help you to share information with audiences across the globe. Hence, you can create a diverse style of images, teasers, trailers, files, pdfs, brochures, flyers, and others. 
Some examples of using different content formats for your live streaming are as follows: 
Use the industry data while showcasing a 3D demo for your brand products.
Simply use your smartphone and show around your college or university campus to global audiences through a live stream. 
Conduct e-commerce live selling streaming to sell in real-time and increase your ROI. 
4. Hire a Famous Influencer to Join Your Live Streaming
Everyone has an idol in their life that they esteem and try their best to follow the words of these experts. You can make the most of this tip by searching the famous personality of your industry that most of the people in your targeted audience admire. Furthermore, the event streaming services give an option to make any specialist or co-host join your event without hassle. 
You can ask these experts to promote your event and brand on various platforms, such as social media channels, official websites, and more. They can help you draw a lot of crowds to your broadcasting and keep them engaged till the event ends. 
5. Choose the Best Live Streaming Platform
When it comes to Live stream engagement, the biggest aspect is choosing engaging and interactive Live Streaming services. Dreamcast can create an immersive experience for your attendees with the integration of advanced features and functionalities.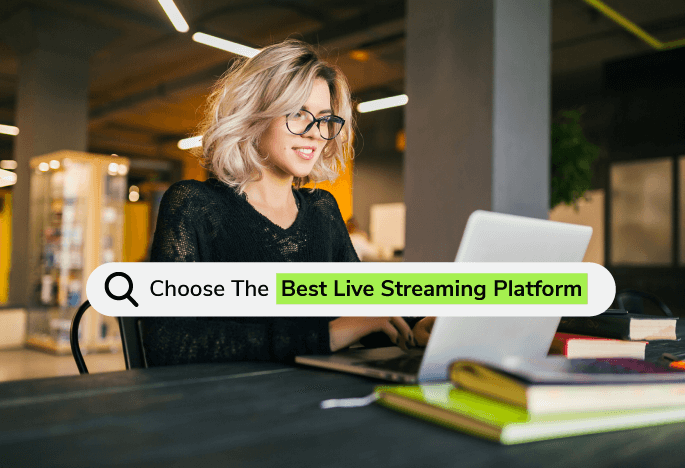 Want to know how Dreamcast can fill your liver stream with interactivity, engagement, and networking opportunities? Here are all the aspects listed that you must know. 
Highly Customizable Designs and Features
Personalized Ticker
Branded Logos
Branded Frames
Countdown Timer
Enhance Live Stream Engagement with Immersive 360 Degree
Unlimited Streaming
Third-Party Integration
Uninterrupted Interactive Opportunities
Enriching Engagement Elements
Multi-Lingual Live Streaming
Parallel Multi-Platform Streaming
Brilliant Branding
Dynamic device support
Insightful data and analytics
24*7 backend support
Data Encrypsy
Uninterrupted Interactive Opportunities
Live Chat
Emoticon Reactions
Like and comment
Live audience interactivity
Robust Live Streaming Solutions
Content Delivery Network
Multi-Bitrate IP Encoding
Internet Connectivity Solution
High Definition Work System
6. Know All the Critical Things for Marketing Live Stream Engagement
As soon as you have chosen the professional streaming services you have more chances for live stream engagement. When you planned everything accordingly, it's time to promote and tell everyone about your event. Furthermore, you have to integrate the best practices for promoting your live stream, such as:  
Create a microsite and landing page to share all the key information about your live stream in one place. 
Employ cross-promotion with your invited experts.
If you have a scheduled live stream, share the joining link with your audience in advance. 
Record a teaser video and post it on various channels. 
Build buzz on social media by creating hashtags and more.
Set up paid advertising campaigns over various social media channels, Google ads, and more. 
Create a community online and share various information with these audiences. 
Offer giveaways and swags to the early registrants.
Boost your promotion by sending personalized emails to loyal customers. 
Interact in the comment section and direct your audience to your stream. 
Start the promotion as early as possible and maintain consistency in your video.
Use past live stream recordings to repurpose and lure the audience to your event. 
7. Stay on Your Schedule for an Enticing Live Stream
You can use and choose some of the latest trends to keep your live stream engaging every time. Nowadays, everyone is opting to create a series of live streams based on a specific topic. Furthermore, all you need to do is choose a topic that can interest your audience and schedule a number of live streams. You have to share the complete live streaming plan with your audience to make them register and join for all the sessions.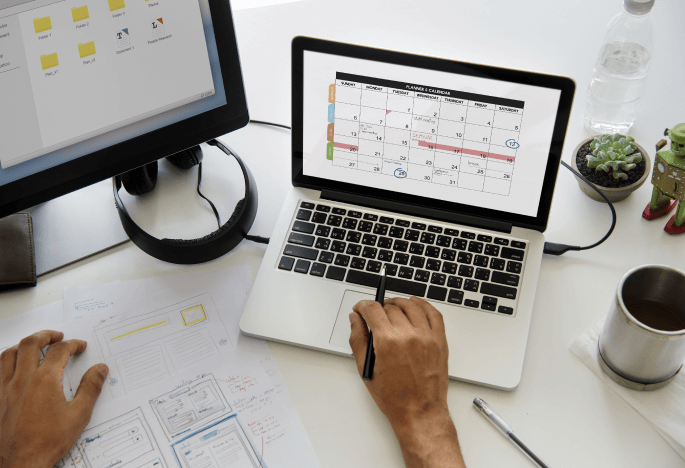 It can be beneficial, especially for the educational industry. They can schedule various topics every time for a separate live stream. Hence, the students will get the complete time to understand every point and fact better. 
8. Create a Sense of Urgency Among Your Audience
You have to make your audience sense the urgency in order to make them register, purchase, and take other actions. Hence, you can employ the countdown timer on your landing page, microsite, registration page, sales page, and wherever you want. The running will make your audience hurry to take an action and you will be able to accomplish your aim.  
Also, you can offer different incentives to the people registering early. It can lure them to your registration page in a hurry and register fast to come to the top list. 
Hence, you have to keep a deadline for every action. It can be helpful in lifting engagement in your live streaming without hassle. 
9. Take Reference from Other Successful Live Stream
It can be tricky to get creative and fresh ideas for your event every time. However, you need the right inspiration and guidance to make your event a success. Hence, you can analyze and understand the techniques that helped many other organizations to achieve success in their live streaming. 
Hang out on different live streams and try to understand their live streaming strategy. Furthermore, look for aspects that sound appealing to a similar audience. Also, analyze the ways and tricks other streamers use to keep their viewer count high throughout their broadcast. 
Learning crave is the most crucial need if you want to do something unique and make your live stream stand out. 
10. Don't Forget to Measure And Optimize Your Live Stream
The professional and high-quality event live streaming services offer a detailed report and insightful analytics after every event. Hence, you can use different metrics to calculate the success rate of your broadcast. 
Get started with easy metrics, such as viewer count, activity levels in your live chat, traffic on your website, and more. 
Then analyze the coupons or other trackable calls to action for a secondary level of investigation. 
Take your time to observe the various aspects that you included in your various live streams and which of them worked better. All this combined can improve your live stream engagement if you use these metrics in the right way.
In a Nutshell:
So, these are the various tips that can be helpful in boosting live stream engagement without hassle. You can create a high-quality event that can become the most demanding and successful broadcast of the year if you include a lot of factors creating engagement for your audiences. 
Dreamcast can offer you a list of features that can be helpful in boosting interactivity, engagement, and networking opportunities at your event. What are you waiting for, now? Reach us for any query or a free demo today!
Host an Engaging LIVE Stream
Connect with the Industry's Most Experienced
Live Streaming Service Providers.