In today's globalization era, an effective communication model is an essential tool for all industries. From smartphones to video-conferencing and the internet, all become a part of life. However, as an effective communication model, webinars become a popular means to share, connect, and host events as well as to connect with global audiences. In order to assure a seamless experience for attendees and hosting, a reliable customized ticketing and registration system for webinar plays a vital role. As many of the webinars are paid and to plan and execute properly, knowing how many attendees are participating is also one crucial aspect of it.
Today here in this blog we are going to explore more about the ticketing and registration system for webinars. Furthermore, we also deep dive into the features, benefits, significance, key roles, and aspects of it that can enhance the overall experience.
The Significance of a Customized Registration System for Webinars
A robust webinar platform lets you do a lot of things like; its inbuilt capacity of live chats, polls, screen sharing, and recording, and even offers a customized registration and ticketing system for webinar sessions. However, a registration page can be easily created separately, but that is not effective at all, especially for those who host paid webinars more often. The significance of having a customized registration and ticketing system for webinars is necessary to ease down the complex process. Also, to attract more participation as said "the more the complex process, the less the participation would be".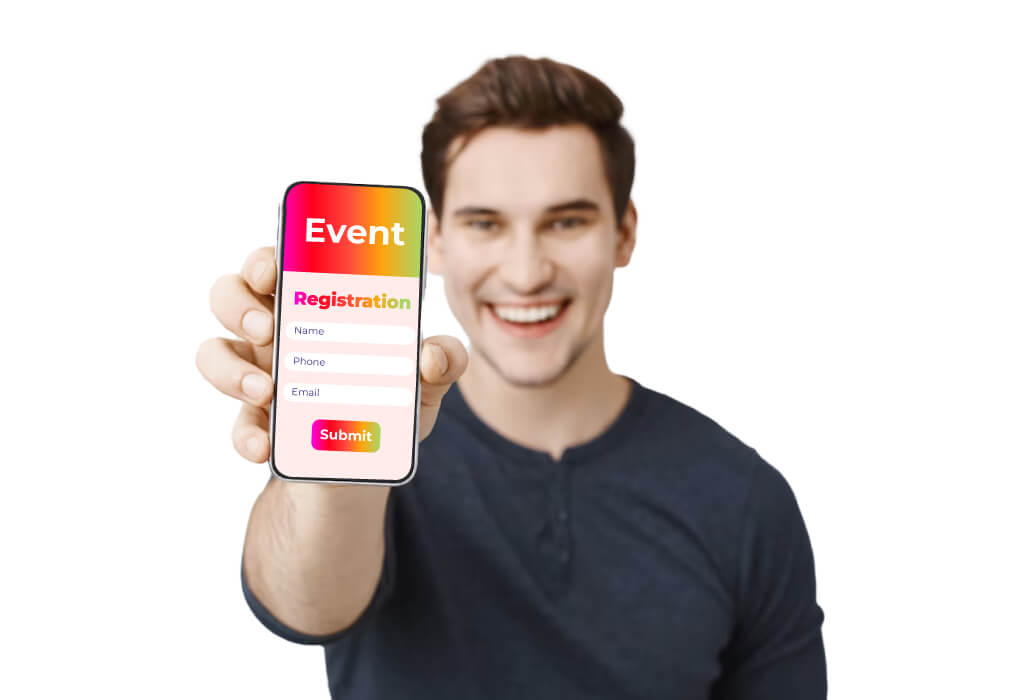 Improving Attendee Registration Process
A potent registration system for webinar sessions is significant and simply the participant's registration process. The interface of customized registration or landing pages is theme based and designed after research and consideration. This makes it user-friendly and encourages potential participants to easily register or simply sign up for the sessions. By annihilating the complicated registration process, the organizer can ensure higher rates and better satisfaction.
Collecting Essential Attendee Information
The properly designed registration system establishes a forum that can maximize the collection of information more efficiently. By creating custom fields in the registration form based on the goals and targeted information. The host can capture more specific details such as; names, email addresses, job titles, and more as per the requirements. The data captured is quite valuable in terms of post-webinar follow-ups, and to foster communication with the audience of different demographics.
Ensuring Data Security and Privacy
In the digital landscape, information is the real king and data is the emperor. This creates a lot of issues and concerns about breaches of data security and privacy. However, with professionally managed webinar service providers collecting, storing, and managing the data captured is secure and gives a piece of mind. As the advanced webinar platforms are now coming with utmost security concerns and compliance with all regulatory guidelines.
The Role of Ticketing for Webinar Sessions
The heading role of ticketing for webinars itself has many connotations hidden, simply indicating to paid webinars. To generate added revenue, a customized event ticketing system is much needed. A proper system for ticketing guarantees good revenue generation. Also, it is useful to identify the paid participants and deny access to your sessions to unregistered participants. Let's learn more about its critical role and benefits for host and attendees, combined;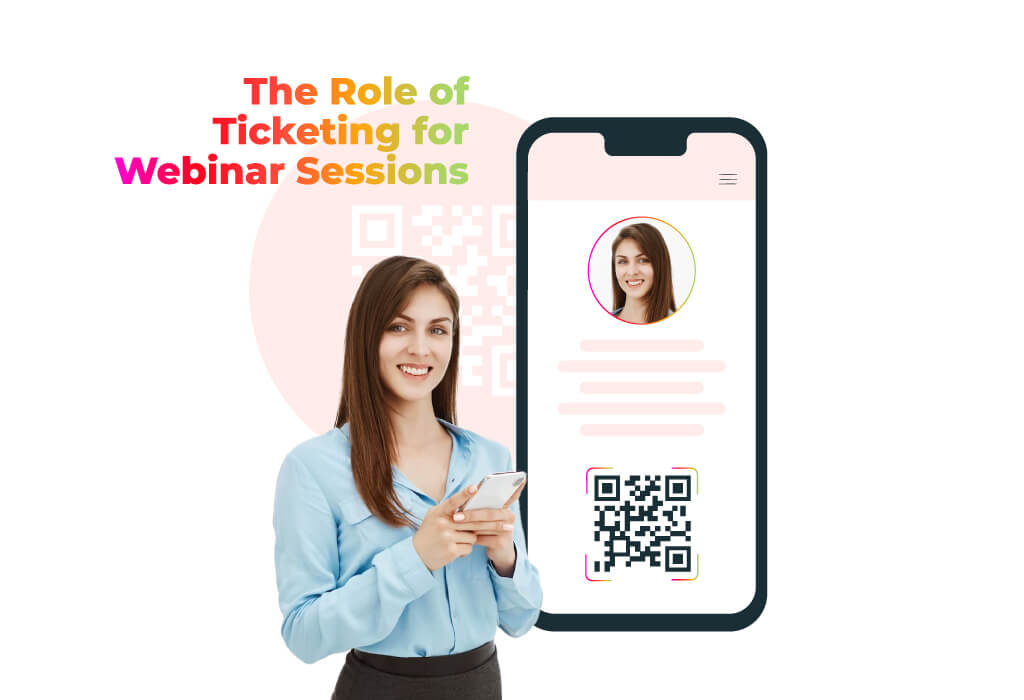 Managing Attendee Access and Attendance Tracking
A customized event ticketing system has many benefits. First, it allows hosts to easily manage attendee access. Second, it increases security by issuing unique tickets or credentials to log in to sessions. Third, it allows hosts to track audience attendance and gain valuable insights into attendee engagement and participation.
Different Ticket Types and Pricing Options
Categorizing the types of tickets and offering different pricing options for an event is important. As this helps in categorizing the attendees. With customized event ticketing systems, it can be easily possible to create tiered ticket structures and categories. This application does not just cater to various participants' needs but also empower hosts to boost their ROI.
Boosting Revenue Generation for Webinar Hosts
The ticketing system for webinars plays a vital role in the revenue generation for the host. By deploying secure and easy payment gateways (with multiple options), the host can potentially sell more tickets. A webinar platform like ours can let you streamline the ticketing process with our third-party integration capabilities to increase your event profitability.
Advantages of Customized Event Ticketing & Registration System for Webinar
There are numerous benefits and advantages associated with custom ticketing and registration system deployment. However, a professional webinar service provider can only give such advantages. Take these pointers as a consideration before you choose any webinar platform to host your next session.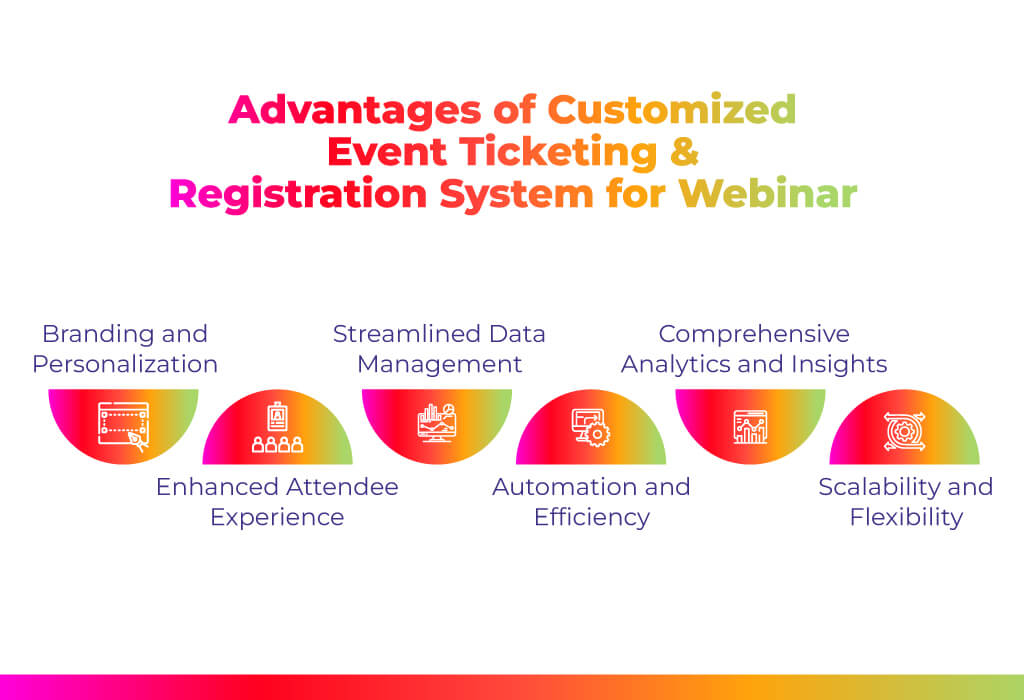 Branding and Personalization
You can use branding tools to add logos, colors, and themes to your event ticketing system to make it look more appealing. This will help to increase your brand's visibility, improve the attendee experience, and make it easier for attendees to recognize your event identity.
Enhanced Attendee Experience
Customized registration forms and ticketing gateways help in gathering precise attendee details and help in personalizing the whole experience of registration. Also, the customization opportunities let you change the fields based on your event goals and objectives.
Streamlined Data Management
The integration capabilities let you integrate ticketing and registration systems for webinars to CRM, email marketing platforms, and analytics tools. This way, you can automate many tasks and collect data in a centralized manner with easy workflows.
Automation and Efficiency
The host can focus on other aspects of the webinar by automating many manual tasks, such as ticket generation, email confirmations, and reminders. This will ensure a smooth registration process and allow the host to spend more time on other important aspects of the event.
Attain a Matchless ROI for Your Business.
Pick the Best Webinar Services of the Industry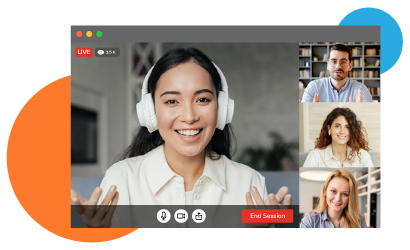 Comprehensive Analytics and Insights
The registration system for webinars has an inbuilt analytics tool that can track all your webinar marketing efforts like registration trends, attendee engagement, and conversion rates. This deployment of this system is useful for optimizing webinars and taking data-driven decisions.
Scalability and Flexibility
The professional customized event ticketing system is scalable in terms of accommodating any audience size and complexities. By choosing the right platform and customizing it to your specific needs, the system scaling up or down is easily possible.
Key Features to Look for in a Custom Ticketing and Registration System
After reading about the benefits and values that custom ticketing and registration systems for webinars can bring, you may be looking for a solution provider. However, before choosing a service provider, consider the following pointers as effective considerations and must-have features:
User-friendly interface and easy registration process
Customizable registration forms and ticket designs
Automated confirmation and reminder emails
Integration with CRM and analytics tools
Secure payment processing options
Capabilities to live & pre-recorded webinars to deliver on-demand sessions
Assessing your webinar session requirements
Researching available options and comparing features
Seeking recommendations and reading user reviews
Summing Up
A custom ticketing and registration system for webinars plays a pivotal role in the overall event's success. It simplifies attendee registration and ticketing, with varied options, leading to an increase the overall event experience. With features like branding customization, tailored registration forms, integration capabilities, and secure payment processing, hosts can deliver engaging and revenue-generating webinars. By looking at their specific requirements and intrinsically researching available options. Hosts can choose the perfect ticketing and registration system to elevate their webinar sessions to new heights. If you are also looking for a solution that can help you with event custom registration and the ticketing system, then you are at the right place. Book your free demo with Dreamcast to learn more.
Attain a Matchless ROI for Your Business.
Pick the Best Webinar Services of the Industry