In this digital world, Live streaming is becoming famous because it allows organizations and businesses to connect with their audience and share different forms of content. Communicating with the target audience is not enough to achieve success. That's why businesses actively share knowledge and receive real-time feedback from the audience by using live streaming platforms.
For small, medium, and large businesses, social media platforms have made streaming easy to use and cheaper. In this competitive market, there are a wide variety of platforms available for live streaming. And Linkedin is the most famous, trusted, and advanced live streaming platform. Streaming on this platform is perfect for the brand or organization looking to reach new people and grow their audience base.
But what is LinkedIn live streaming? It is a free streaming feature offered by the LinkedIn platform. This feature allows people to do live streaming from their accounts. In simple words, it is an amazing LinkedIn feature that allows to bring the visual and audio elements of real-time happenings to people over the internet. With Linkedin's built-in tools, you can drive engagement and expand your brand. 
Brands and organizations can use LinkedIn live streaming in order to announce big news, promote products or services, and more. It offers an opportunity to reach and interact with people across the world without any physical restrictions. There are different benefits of considering live streaming on LinkedIn and some of them are given below.
Advantages of LinkedIn live streaming
#1 Reach audiences
If you want to reach a wider audience and grow your fan base, then LinkedIn live streaming can be an ideal option. Linkedin includes millions of active users. With the live streaming feature, this platform can allow you to connect and interact with your target audiences. Incorporating live streaming into marketing strategies helps businesses and marketers to showcase their offerings and products and reach audiences who are beyond their reach.
In-person events are normally limited to the physical space. Live stream on LinkedIn allows businesses and marketers to invite numbers of people without any restriction. For example, sometimes individuals are interested in joining a specific meeting or conference, but they can't due to travel expenses, urgent work, etc.
Live streaming your meeting or conference on the LinkedIn platform can help you to make your event accessible to people (who can't join physically). With this technology, you can reach anyone in the world remotely because you are no longer limited by size or geographical constraints. Additionally, you can maximize your revenue generation by building live streaming views on the LinkedIn platform. Every live stream session of this platform will help your audience to understand your brand, product, or service. Directly it is beneficial for your brand value and growth.  
#2 Use a Variety of Content
Most live streaming service providers recommend to reuse your content in different ways. This strategy can help you to engage more audiences without extra time and effort. Live streaming is not limited to audio and video. LinkedIn live streaming service allows the user to utilize different types of content and multimedia such as live chat, text, pictures, PowerPoint presentations, etc.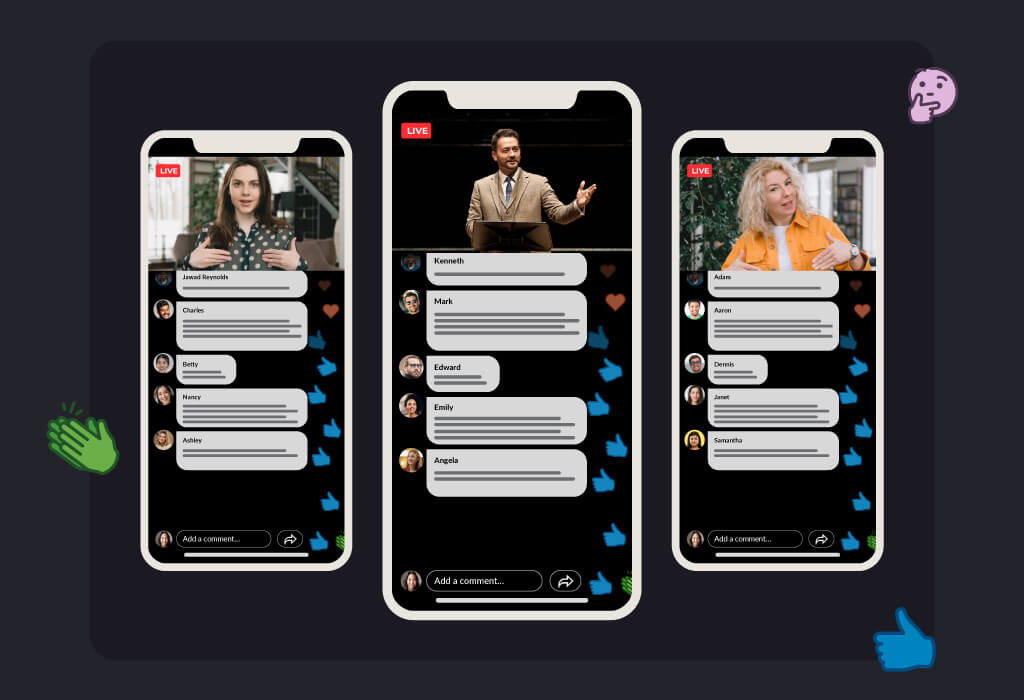 #3 Ease-to-use
Broadcasting an event through a LinkedIn platform is a simple process. A stable internet connection, high-quality audio, and video equipment, and a reliable streaming platform are essential to hosting LinkedIn live streaming.
#4 Schedule Your Stream in Advance
You can generate excitement in the audience before your stream starts on LinkedIn. This platform offers a feature to schedule your live stream in advance. It will create a public post visible on your LinkedIn page or feed when you schedule a stream.
#5 Update Profile Background
It is one of the most important advantages of LinkedIn live streaming. If you are streaming through your LinkedIn profile page, the platform will automatically change your profile background. It will help you to attract more audience and increase participation.
#6 Generate Captions
LinkedIn live can help you to generate captions. It allows your audience to access your content easily and expand the reach. This feature can help the audience who are hearing impaired. In addition, it also helps to maximize the shareability of your stream.
#7 Customer Support
If you don't have the technical knowledge, it can be challenging to troubleshoot technical issues during live streaming. Luckily, if you are using a live streaming service, you can connect with the customer support team at any time in order to resolve technical issues.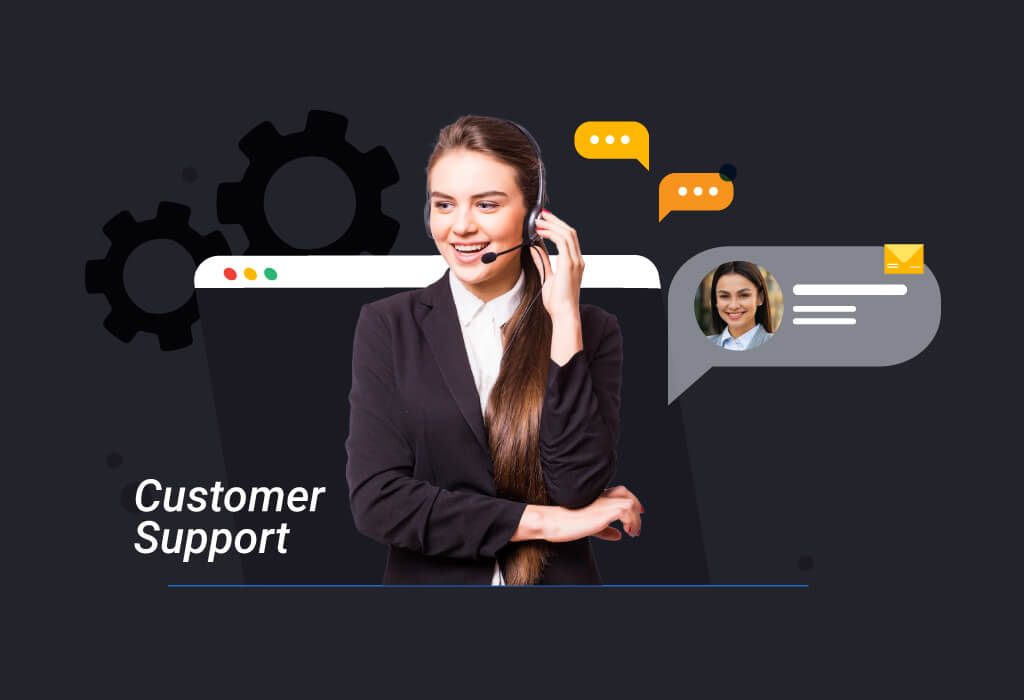 #8 Mobile Streaming
Most consumers utilize smart devices to view video content. That's why it is vital to ensure your target audience can access your live stream through smartphones. Many live stream service providers utilize dynamic HTML5 player in order to stream your content to smartphones.
#9 Distraction-Free Streaming
Third-party logos and other ads can clutter the screen and create a distraction. But don't worry, professional LinkedIn live service providers like Dreamcast offer ad-free streaming. They help your audience to focus on your content, not on other services or businesses
#10 Professional Credibility
LinkedIn is one of the most famous and trusted social media platforms. If you are streaming using your organization's LinkedIn page, audiences are more likely to trust your product, service, or other solution. It will help you to improve your brand value and credibility.
#11 Analytics Tracking
In terms of audiences' behavior and viewership, it is vital to access all analytics and track the success of your online event. In order to evaluate the result of your event, top streaming service providers offer analytics dashboards and tracking tools.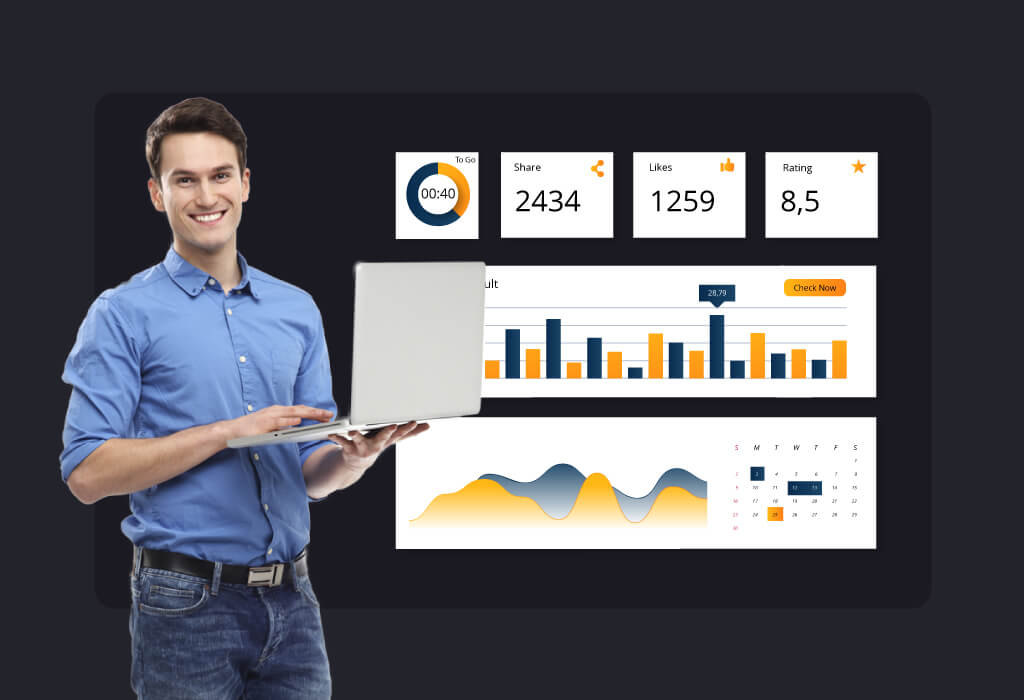 LinkedIn is a famous platform for live streaming. It allows them to connect and interact with a wider audience. Features like video editing tools, moderation, auto-captions, etc make this platform suitable for brands and businesses.  Are you looking for a live streaming service provider? If yes, Dreamcast can be a one-stop solution. Dreamcast is a trusted and leading service provider of LinkedIn live streams. We offer various features and tools to boost the interactivity of LinkedIn live streams and create engaging experiences for your audience. Contact us today to learn more about us and our services!
In-Person, Hybrid, Virtual
Create an Extraordinary Event Experience
Across All Event Formats