We all know how live streaming dominates the online world nowadays. Most media platforms are dedicatedly working towards bringing unique developments in live stream technologies. One of these innovations has resulted in a revolutionary 360-degree live-streaming technology that gives a sharp turn to the trend of webcasting. 
In basic live streaming, viewers get access only to the part of the event in which the person behind the camera decides to shoot. On the other hand, in 360 degrees, the viewer gets to choose the view they want to look because the whole surrounding is being recorded and webcasted. 360-degree webcasting is designed to offer an immersive and realistic experience. Contrary to standard live video, 360-degree live streaming enables viewers to enjoy the event in its fullest.
How 360 Degree Videos Are Recorded
360-degree streaming is technically done by an array of cameras to capture the event from each dimension. The images and shots captured by these cameras are then combined in a spherical video setting with the help of a technique called stitching. Stitching also requires a device which is generally known as a stitching box.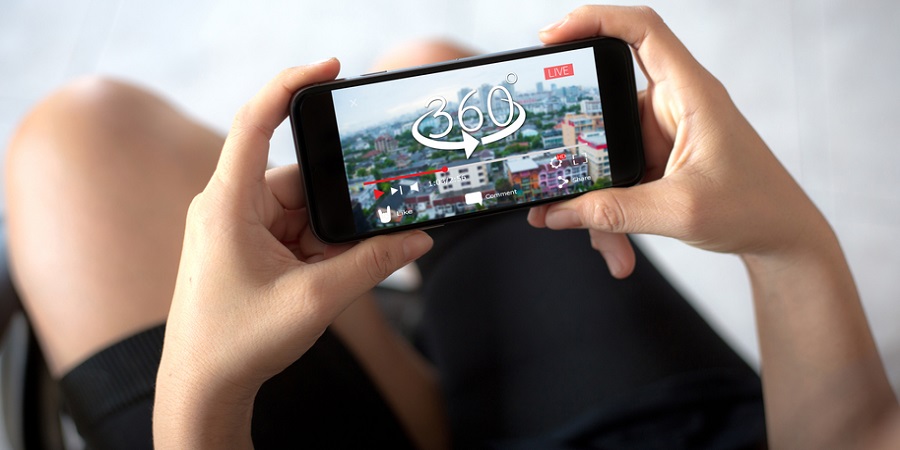 The other method includes the use of a single dedicated camera with multiple lenses that film a video through the combination of overlapping images. Brightness & contrast of these images are set in sync to make the video look seamless. 
Host an Engaging LIVE Stream
Connect with the Industry's Most Experienced
Live Streaming Service Providers.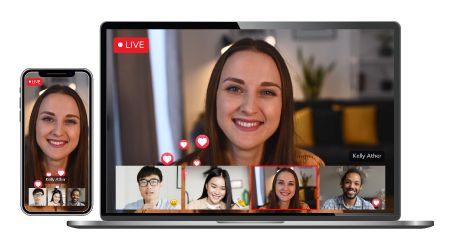 How 360 Degree Streaming Is Different Than VR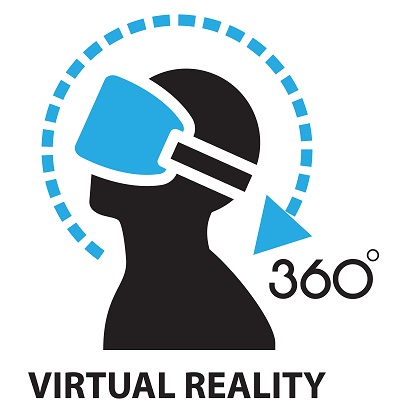 Many people refer to 360-degree webcasting & VR streaming interchangeably. But in reality, these two are separate edges of a table. VR i.e. virtual reality gives you a walkthrough of the event and you feel as if you are at the event amidst all the setup. VR webcasting is truly immersive. Whereas 360 degrees is a simple video that actually covers scenes from all directions. It's more like a series of images gathered to create a 360-degree view.
Despite putting a scene in front of the user's eyes, VR puts the user inside the experience by simulating the environment virtually. On the other hand, 360 degrees is an extended version of an image taken eight by rotating a camera 360 degree or by arranging a couple of images to create the 360-degree view. 
360 Degree Webcasting & Social Media Platforms 
So, who foresaw the exploding opportunities with 360 degree webcasting? Youtube started supporting 360-degree technology in early 2015, opening doors for various possibilities in video shooting and film making. Lately, Facebook also updated its codes to support 360 degrees. 
Facebook offers the facility of uploading 360-degree video and image content while tagging people to the video itself just like any other image or video. Sharing 360-degree streams on Facebook is great for any marketing. Facebook is one platform that has a multitude of users. This plentitude makes Facebook an ideal platform for marketers. 
On the other hand, Youtube happens to be the next best platform for video content. Youtube is a dedicated platform for videos. You can take advantage of this niche and use the platform wisely with your 360-degree video content. Twitter had also launched Periscope as a feature to support 360-degree streaming by the end of the year 2016.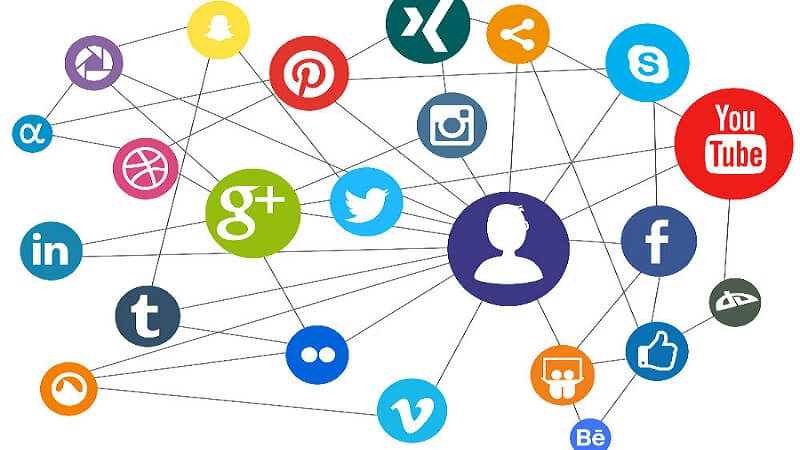 Many other social media platforms like Google+, Flickr, Mettavr, Port by, Kuula, etc. can be used to share and stream 360-degree video content. Many of these social media giants have also advanced in technology and now support VR webcasting too. The rolling changes in these technologies Before you go live on social media, you should always seek live streaming tips for brands from marketing experts. Your brand can go a long way by adapting the technological advancements in the field of live webcasting.
Technological Evolution Of 360 Degrees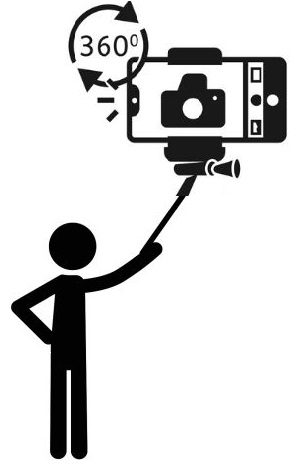 Back when 360-degree technology was introduced, people had already started using live streaming and webcasting for various purposes. The innovation of 360 degrees improved technology and opened multiple opportunities in the digital market.
One primary issue that is faced by organizations and marketers with digital media is the scarcity of bandwidth. With 360 degrees, bandwidth becomes more important to be able to deliver error-free video and images through streaming. The resolution has also changed from 1080 p to 4k and this has brought more challenges for 360 streaming solutions. It is really important for a brand to select the best streaming service in order to overcome all the challenges efficiently. With social media platforms such as Youtube, Facebook, etc. promoting 360 degrees, the brands can always go live on social media with their 360-degree content and stay on the top in the competition. 
Content Strategy for 360 Degree Webcasting
When it comes to the content that should be webcast through 360 degrees, you have to be really strategic. If you do not understand the necessity of 360 degrees and do not have strong content support for 360 degree streaming, you should not just do it for the sake of bandwagon. It's like you are jumping into a pool just because everybody else is jumping and you don't know how to swim. This mistake can turn your gameplay into a disaster. Below are a few live streaming tips for brands.
The first thing that should be considered is- do 360 degrees enhance your content in any way? If the answer is yes, then only you should think about strategizing your content around 360 degrees. Once you decide that you are going with 360-degree webcasting, consider setting up the surroundings to create impactful content. It will drive more viewers' engagement than a candid 360-degree shot.
Host an Engaging LIVE Stream
Connect with the Industry's Most Experienced
Live Streaming Service Providers.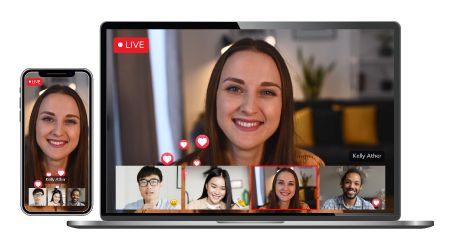 Also, the best streaming service provider will know how to shoot the perfect video or image content in the first place. If the captured shot is blurred or out of focus, a viewer will instantly lose interest in your video content. You may also set up multiple cameras at different angles to capture the event from various dimensions. This will introduce a more realistic feel in your content. Remember the importance of content before going for VR streaming or 360 streaming solutions. 
360 Degree Streaming For Businesses 
360 degree streaming was first introduced in the field of entertainment, but now more and more businesses are exploring the potential benefits of 360-degree webcasting in different fields. 360 streaming solutions have the ability to redesign your business and your approach towards the methods of attracting clients and customers.
If you are a marketing company, you can always approach your client and introduce your office set up to them through 360-degree streaming. This will certainly instill a sense of reliability in your company and encourage them to go ahead with you.
Similarly, if you are into the real estate business. You are aware of the trouble that one has to go through while showing a property to any potential customers. You need to pick them up and show them around before dropping them off again. Through 360 live webcasting, you can eliminate all of this hassle and still have them look around the property properly. 
360 degrees is an amazing technology for every business. You must look for opportunities where you can utilize the 360 degrees technology to improve your brand's presence and visibility. Most importantly because it is a way of reaching people in a better way with better content. So, jump into the pool after understanding all the nitty-gritty that you need and swim a long way into success.