In this digital world, everything we could desire or need is available to us around the clock, every day of the year. We may watch a live feed of someone playing our preferred video game or imparting knowledge if we so want! According to the research, 80% of internet users and mobile viewers are now watching more live video material than ever. YouTube Live is something that everyone can use, whether you're a content professional seeking to diversify your toolkit or an events marketer attempting to mimic the experience of an in-person gathering.
Like it is in other facets of the video industry, YouTube is at the top of the list for live streaming. A quick and effective approach to interacting with a live audience is through YouTube Live. Because it is spontaneous and adaptable, it is real content—exactly what people want. Brands can benefit from this demand for live content by using Youtube live streaming services, and in this post, we'll show you just how to get started:
What is YouTube Live?
YouTube is the most famous and trusted live streaming site that can help you stream your event over the internet in real-time.  In this competitive world, most businesses and organizations use YouTube live in order to reach a wider audience, increase brand awareness, promote products or services, and more.  The use of YouTube live provides different types of content including instruction videos, gaming streams, cooking classes, vlogs, music performances, comedy performances, makeup tutorials, product demonstrations, and more.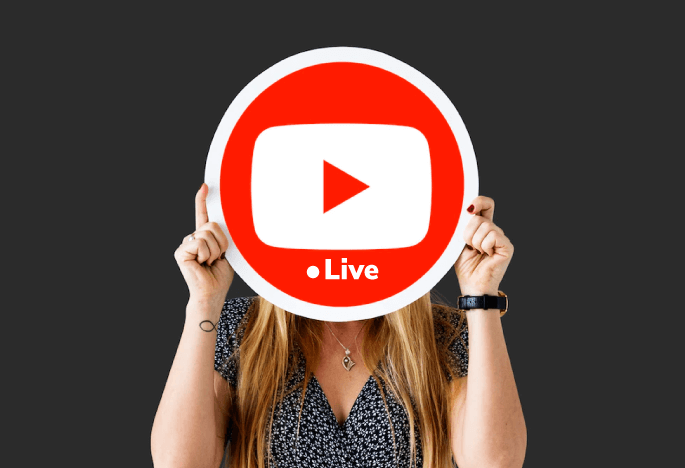 This Live streaming feature of YouTube allows brands and content creators to reach their audience in real time via chat and video.  It also helps the users to watch a live event from their home, office, or other comfortable places without any geopolitical restrictions. 
Why Should You Live Stream Your Event On YouTube?
Unquestionably, live video is one of the best methods to distribute information and expand your online network. Content producers can present their services, brands, and business to audiences directly through live streaming experiences, interact with them in real-time, and build stronger connections.
You might still be unsure about the purpose of learning how to stream the live event on YouTube. Traditional YouTube videos and Shorts appear to be the platform's two primary content foundations. However, because live feeds are so engaging, they provide something slightly special and unusual. They provide you the chance to engage with your audience in ways that standard YouTube videos and YouTube Shorts just cannot. It's important to keep in mind that YouTube and Twitch are currently in competition. Therefore, if you decide to start live broadcasting on YouTube, it's probable that the algorithms will favor you. Recommendations can uncover YouTube streaming creators, increasing discoverability. There are different reasons to use YouTube live and some of them are given below:
Wider Outreach
With the help of Youtube live streaming, you can reach a larger audience without any geographical restrictions. There is no restriction on the number of users who can watch your live stream Youtube video simultaneously.
Easy To Use
The easiest and most cost-effective way to reach and connect with a wider audience is by streaming live on Youtube. Anyone with a mobile or computer and a stable internet connection can go live.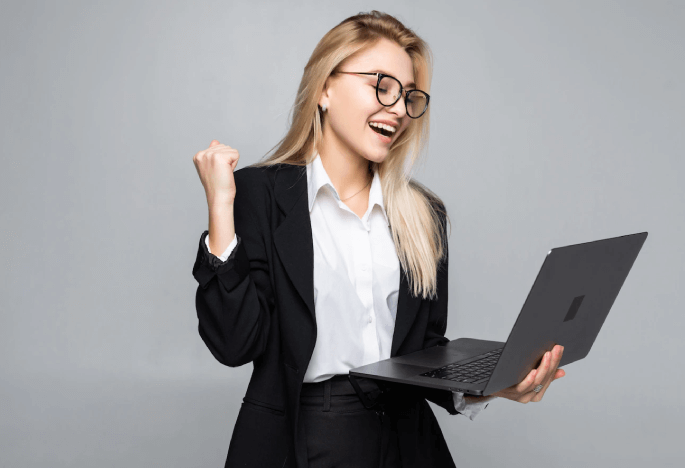 Host Virtual Events
Hosting on-ground can be expensive and time-consuming. In this digital world, most event organizers use Youtube live in order to host product launches, webinars, and workshops virtually.
Allows You To Interact With The Audience
The best thing about this platform is that it can help you to interact with and engage your audience in real time. With the help of YouTube Live's engagement tools, you can react to humorous comments and even respond to compliments.
Data Analysis
YouTube live allows you to access real-time and post-live analytics. It will help you to understand the performance of your YouTube live events.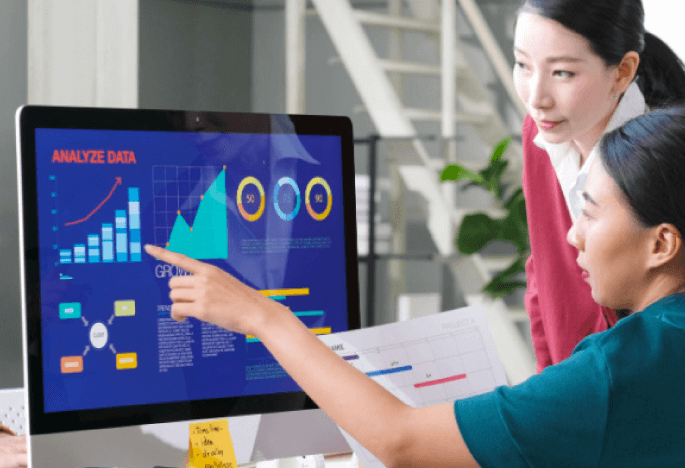 Establish Your Brand
70% of YouTube viewers make their purchase decisions on what they watch. Because of this, everyone may succeed in their personal and professional activities when they are exposed to branded material and such videos.
How To Stream Live On Youtube
Using a built-in or external USB camera with your web browser is the simplest way to live stream on YouTube. If you want to interact with your audience in real time and express your opinions, a webcam can be all you need. With a more expensive camera, such as a DSLR or digital camcorder, you can also live broadcast over your browser. You will want a USB capture card to perform this in order to input the video feed into your computer. The following steps will help you in setting up Youtube live streams using a web browser.
Click the "Create a video or post" button in the top-right corner of the screen after signing into your YouTube account.
From the drop-down option, choose "Go Live."
You can decide whether to go live straight now or later.
Choose "Built-in webcam" as the stream type.
Give YouTube and your browser any necessary authorizations for live streaming if requested (i.e., camera, microphone).
Edit the event's specifics (title, description, category, thumbnail, etc.).
Set the engagement features to your liking and choose a visibility level (public, unlisted, or private).
Pick a date and time for your stream to begin if you intend to stream later rather than immediately away.
Make sure the appropriate webcam and microphone are selected when you preview your stream settings.
Click  "Go live."
Don't forget to click "End Stream" after you're done. For viewers who missed the live stream, YouTube will instantly publish an on-demand version of it to your channel. All of your upcoming and previous live streams may be seen and managed in YouTube Studio's "Live" option under the "Content." tab.
YouTube Live is a great place to start if you're wanting to hold an event and need a dependable, user-friendly, and well-liked Live streaming alternative. Which event platform, though, performs best? Dreamcast is a reputable and expert event platform with simple Youtube Live integration.
Integrate Your YouTube Live with Dreamcast
In order to help marketing and sales teams establish a continuous virtual experience that will drive demand, gather leads, and initiate sales discussions, Dreamcast helps companies expand beyond the virtual venue. Dreamcast's event platform is simple to use and adaptable, with all the essential tools required to manage a virtual conference or a reliable webinar program. The Dreamcast's interface with YouTube makes it simple to post directly to your YouTube channel and stream live sessions, as well as queue up previously recorded recordings. Your live events will be more valuable because YouTube Live is available on the Dreamcast with:
More interesting elements (chat, mentions, questions, etc.)
Registration forms
Resources for responding to comments
Information obtained from survey results
Email reminders to ensure that everyone shows up for the event
Reporting and analytics
Do's and Don'ts of Live Streaming on Youtube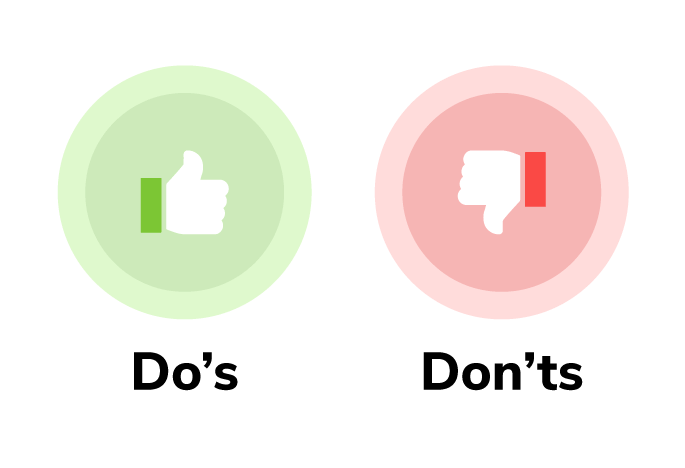 Do…
Publicize your YouTube live stream. You want folks to click the notification when they see that you are active.
Find out when they are most likely to be able to watch and available. If 85% of your fans are asleep when you go live at 2 am, is it really worth it?
To let viewers know when you go live or upload something, ask them to subscribe and click the bell.
Spread the word about your broadcast on other social media platforms. Do this before the stream and while it is live. This ensures you'll draw a larger audience and provides them the chance to take note of when you'll be live
Don't…
Be concerned about accuracy. YouTube streaming won't always be flawless and polished because of its very nature. Don't worry if you say anything incorrectly or if something doesn't go exactly as planned because the topic is different from a typical YouTube video. It'll take place! You don't need to be concerned about how to post high-quality videos to YouTube as much when streaming.
Live feed via several platforms. While you may believe that this is a fantastic idea, it would really be preferable to attempt combining all of your viewers into a single stream as opposed to spreading them across many. That may become extremely confusing.
Stick to your strategy and keep the material consistent with what you promised in the title and description since people are tuning in to your live stream for a specific purpose.
No matter where your audience is situated, live streaming is a special method to interact with them personally. You can utilize YouTube Live to build your business in a tonne of different ways, including conducting live events, workshops, Q&A sessions, and product launches. If you are looking to make your live streaming more interactive and engaging, Connect with Dreamcast today! As a leading live streaming service provider, we can help you to level up your live streaming in a cost-effective way.
Host an Engaging LIVE Stream
Connect with the Industry's Most Experienced
Live Streaming Service Providers.