Virtual Exhibitions have become one of the most popular types of virtual events over time. Taking an exhibition event virtual has resulted to be very beneficial for exhibitors & event organizers across the globe. It is so because, organizing any form of virtual event is advantageous in many ways, and people organizing them have experienced it.
As a result, while organizers today have the option to host onsite events, they are still choosing online or hybrid events as a go-to format. According to a Statista survey, 40% of the events the respondents plan to attend in 2022 are predicted to be virtual, while another 35% said they'd be hybrid. During and post the pandemic, people are willing to participate in the events virtually. As shared by Outrealxr, users tend to attend more events hosted virtually in comparison to physical events.
Let us move ahead and explore everything you should know about a 3D virtual exhibition event.
How does a Virtual Exhibition Work?
A virtual exhibition is an online event that helps the exhibitors showcase their new products to their global target audience through an engaging virtual space. A 3D online exhibition takes place over a virtual exhibition platform providing an immersive 360-degree environment to the attendees. Apart from a whole new digital event experience that a virtual venue brings to the attendees, the excellent live tools help them enjoy seamless interactivity & networking. As per the Markletic survey, 68% of marketers say that live features like 1:1 meetings at large virtual events help to improve audience satisfaction.
What are the Types of Exhibition
There are various types of virtual exhibitions based on different purposes and goals. Explore some of the top types below: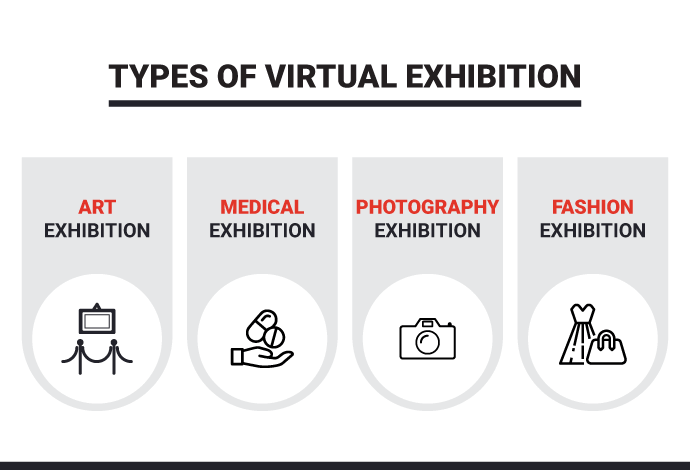 1) Virtual Art Exhibition
A virtual art exhibition enables the artists to showcase or exhibit their art products through a virtual gallery. An expert virtual exhibition platform is well-equipped with relevant tools to help the exhibitors meet all of their event requirements.
2) Virtual Medical Exhibition
A virtual medical exhibition is dedicated to displaying medical equipment virtually, connecting global buyers and sellers. Virtual tools like 360-degree demonstrations make it super easy for the users to know all about the products from their remote locations.
3) Virtual Photography Exhibition
Photography institutions and photographers can create a virtual photography exhibition by picking the most suitable online event platform. In a virtual photography exhibition, the exhibitors can use features like a virtual gallery to showcase their art to the world.
In-Person, Hybrid, Virtual
Create an Extraordinary Event Experience
Across All Event Formats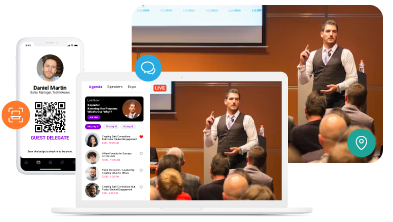 4) Virtual Fashion Exhibition
Fashion brands from across the world are going virtual to organize fashion exhibitions. A 3D virtual exhibition event is not only helping the organizers showcase to a larger audience internationally at lower costs but also helping attendees step into the world of glamor without any limitations.
However, the best opportunity that comes with a virtual exhibition platform is the flexibility to organize events of any type and from any industry. Therefore, exhibitors across any field or background can host a virtual exhibition event basis their requirements.
Advantages of a Virtual Exhibition
A virtual exhibition has various benefits that are making global organizers & attendees choose the online event format again & again.
Explore the top five Virtual Exhibition Benefits:
1) Improved Brand Visibility & Exposure
The virtual format of exhibitions helps the event organizers or exhibitors reach their target audience present in diverse global locations. In addition, this also helps in enhancing the brand identity, visibility, and presence in the market.
2) Fewer Expenses & Improved ROI
As per a survey, 78% or three-quarters of businesses say organizing an event leads to a positive event ROI. Taking an event virtual also helps the organizers minimize their expenses. By now, this advantage is well-known by the world. As you go virtual, the requirement & arrangement of countless resources is eliminated, giving you more time & opportunity to maximize the event ROI. And with an excellent virtual exhibition platform, you get a complete solution to hosting a successful 3D virtual exhibition.
3) Better Attendance & Qualified Leads
Going global helps organizers ensure better attendance by collecting more & more registration. With a matchless increase in the number of attendees, the possibility to get better and more qualified leads also increases. According to a report by Marketing Charts, 68% of B2B marketers say live events help them generate the most leads.
4) Real-Time Interactivity & Networking
An excellent online exhibition platform is power-packed with a robust stack of virtual tools & features. The possibility of live virtual interaction & networking through these tools helps you ensure an excellent & successful event experience for the users.
5) Complete Online Exhibition Analytics & Reports
One of the greatest advantages of taking an event virtual is access to essential event analytics & reports. A virtual exhibition platform helps the organizers & exhibitors track & analyze each aspect of the event through relevant virtual event reports.
Steps to Organize a Successful Online Exhibition
1) Specify Your Event Goals
Like in the case of an in-person event, you should outline your goals and objectives behind organizing an online exhibition event. It is vital to determine:- what do you aim to achieve from the virtual event? For example: is it to generate more leads, maximize your brand reach, forge more revenue, or all of these? Specifying your event goals will not only help you set a clear event plan but also make better decisions.
In-Person, Hybrid, Virtual
Create an Extraordinary Event Experience
Across All Event Formats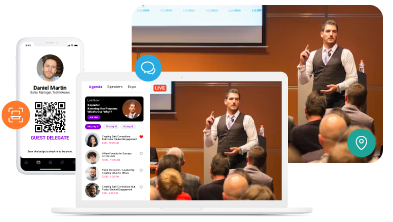 2) Create a Well-Defined Event Strategy & Plan
Basis your outlined goals, work on a well-structured plan and strategy for your virtual reality exhibition. Each aspect of your event has to be defined in a certain way. It is very significant to lay out a plan for your virtual event as it further supports you with the final event preparation & execution. Mentioned below are some of the example questions that you should have an answer to while organizing an online exhibition:
How will the event attendees interact or connect during the event?
What will be the registration process?
How do you want to promote & market the event?
Will your event include sponsorship?
What engagement or networking features do you wish to have in the event?
Will your online exhibition event be gated or free?
Which content elements do you need to provide users during the virtual exhibition?
And so on…
3) Pick the Best Virtual Exhibition Platform
While the online event platform market has many options, you must choose the one that suits your requirements the best. An expert virtual event platform provides you with top-notch interactive & networking solutions along with 3D customized virtual exhibit booths. Mentioned below are some of the most important features that you should look for in a virtual event platform: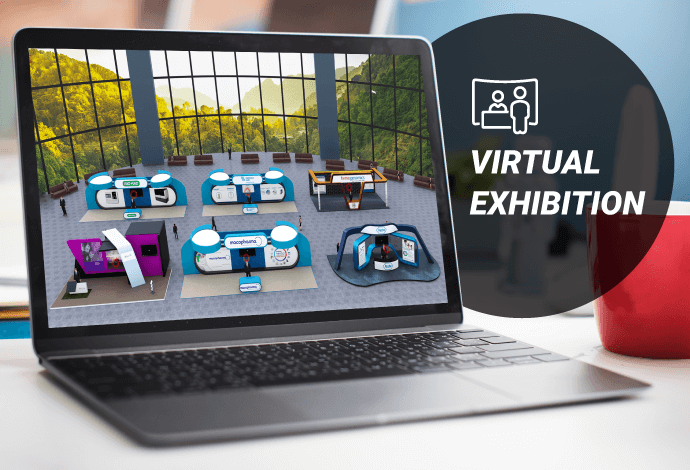 Complete Customization of the Virtual Venue
360-Degree 3D Virtual Environment
Scalable & Flexible Solutions
Engagement tools like Gamification and Social Wall, Live Audio Notifications, etc.
Virtual Tours & Interactive Exhibit Booths
Excellent networking tools like Meeting Scheduler, AI Matchmaking, Networking Tables, etc.
Safe, Secure, and Reliable Platform
24*7 customer support
Event Analytics & Reports
Opportunity to create new features basis your event requirements
4) Make the Necessary Content Available
Be it any form of virtual exhibition, visitors or users always look for some informational content. Therefore, make all the necessary details or content that your attendees might look for easily accessible. For example, content like brochures, flyers, PDFs, review files, or even business cards should be easily downloadable.
Pro Tip: Make sure that your attendees do not have to make extra efforts to look for the basic details of the products.
5) Make Your Virtual Exhibition Highly Interactive
One essential thing that bridges the gap between an onsite & online event is the level of interactivity possible. With the lack of interactivity or networking opportunities, your attendees might end up having a tedious event experience at the virtual exhibitions. Therefore, include interactive features like: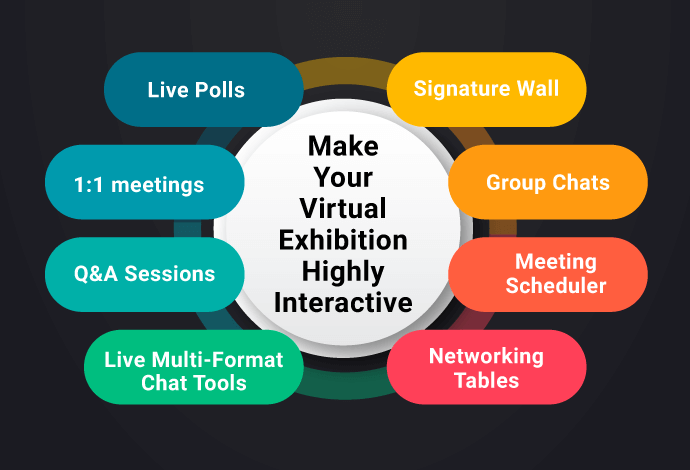 Live Polls
1:1 meetings
Q&A Sessions
Live Multi-Format Chat Tools
Signature Wall
Group Chats
Meeting Scheduler
Networking Tables
6) Gather Relevant Event Feedback
The success of any event is determined by the satisfaction of its users & attendees. Therefore, gather relevant feedback from your attendees to understand their event experience better. You can collect attendee feedback in different ways:- you can ask questions through live polls or float a feedback form as your event approaches the end. As per Markletic's survey, 90% of online event organizers leverage surveys to measure their attendees' satisfaction.
7) Track the Event Analysis
Once your online exhibition event is over, utilize the provided virtual event analytics to track the efficacy of your event. A virtual event platform also allows you to track the attendee footprint that helps you analyze a user experience in detail. Not just this, but you also get to check the impressions of each exhibitor booth or the product exhibited. This aspect of a virtual exhibition also helps the exhibitors and organizers track their performance & make better decisions in the future.
In-Person, Hybrid, Virtual
Create an Extraordinary Event Experience
Across All Event Formats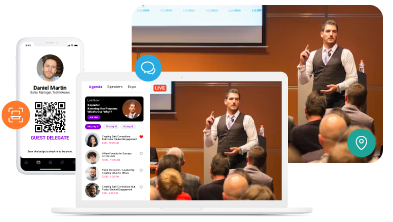 Further, let us help you with some of the top tips & ideas to level up your virtual 3D exhibition.
Virtual Exhibition Ideas & Tips to Make Your Event Stand Out
# Create a Buzz for your Virtual Exhibition
To maximize attendee participation, create a buzz for your online exhibition event. You can run a social media contest or event and circulate a teaser video of the event to inform your attendees about the upcoming event.
# Use the Power of Customization
Customizable opportunities can be a great way to include branding and create a fully personalized experience at your online exhibition event. Customize each exhibit booth and create brilliant 2D & 3D stand designs. By going virtual, you also get the opportunity to set up a real-like virtual venue that could be anything:- from a replica of an existing location to a dynamic environment like space or a dessert.
# Incorporate Engaging Aspects
Make your virtual exhibition & virtual gallery extremely engaging so that your attendees have a memorable event experience. Include exciting games via gamification tools, incorporate a leaderboard, social wall, signature wall, and a dynamic looby that engages your attendees.
# Make Sure that the Platform is Easy to Navigate
A virtual event is a lot different from an in-person event, where attendees are more likely to leave the event if they don't understand it. Therefore, it is significant to ensure that the virtual venue for your online 3D exhibition is easy to navigate & understand.
# Test the Technology Before the Event
In the case of using technology, it is always very important to test, check, and practice before you take your event live. Doing thorough testing of the technology will help you ensure that nothing goes wrong during & throughout the event.
Incorporate the steps and ideas we shared, and we assure you of a memorable virtual exhibition event! Reach out to us in case of any queries as we would love to answer them all & help you host a successful online event.
In-Person, Hybrid, Virtual
Create an Extraordinary Event Experience
Across All Event Formats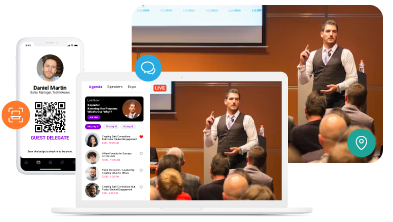 Virtual Exhibition FAQs
1. What is the benefit of the virtual exhibition?
Top 5 Benefits of the virtual exhibition:
Improved Brand Visibility & Exposure
Fewer Expenses & Improved ROI
Better Attendance & Qualified Leads
Real-Time Interactivity & Networking
Complete Online Exhibition Analytics & Reports
2. How does a virtual exhibition work?
A virtual exhibition works in a 3D virtual environment having interactive virtual exhibit booths & galleries for product showcasing.
3. How do I make a virtual exhibition?
Make or set up a successful virtual exhibition by reaching out to a 100% customizable, scalable, and flexible virtual exhibition platform.
4. What is meant by virtual exhibition?
A virtual exhibition means an online showcasing or exhibiting event involving exhibit booths and a 3D virtual gallery with exhibitors, buyers, sellers, and other interested users.
5. What is a virtual museum exhibit?
A virtual museum is a digital version of a museum with a curated collection of images, sound files, videos, documents, and other historical data present in a museum.
6. How do you organize an online art exhibition?
You can organize an online art exhibition through a virtual gallery or exhibition platform that provides excellent online event solutions.
7. What is the purpose of virtual exhibit?
The purpose of a virtual exhibit is to showcase or exhibit new products to the target audience in a virtual/digital format.