The excellent concept of Virtual Expo Events has spread like lightning across the world. Probably because organizations have essentially acknowledged the efficacy of taking an Expo event virtual. A virtual Expo event comes with numberless benefits that help the organizers reach a magnified success at a minimized cost.
Let us get a closer look into the world of Virtual Expos.
What is a Virtual Expo?
Virtual Expo is simply an exposition or exhibition hosted virtually over a virtual event platform. The online format of a virtual expo enables the global exhibitors & attendees to have real-time interactions from their remote locations. Also, a Virtual Expo is power-packed with multiple 3D Expo Booths and other interactive features, providing users with an immersive virtual event experience.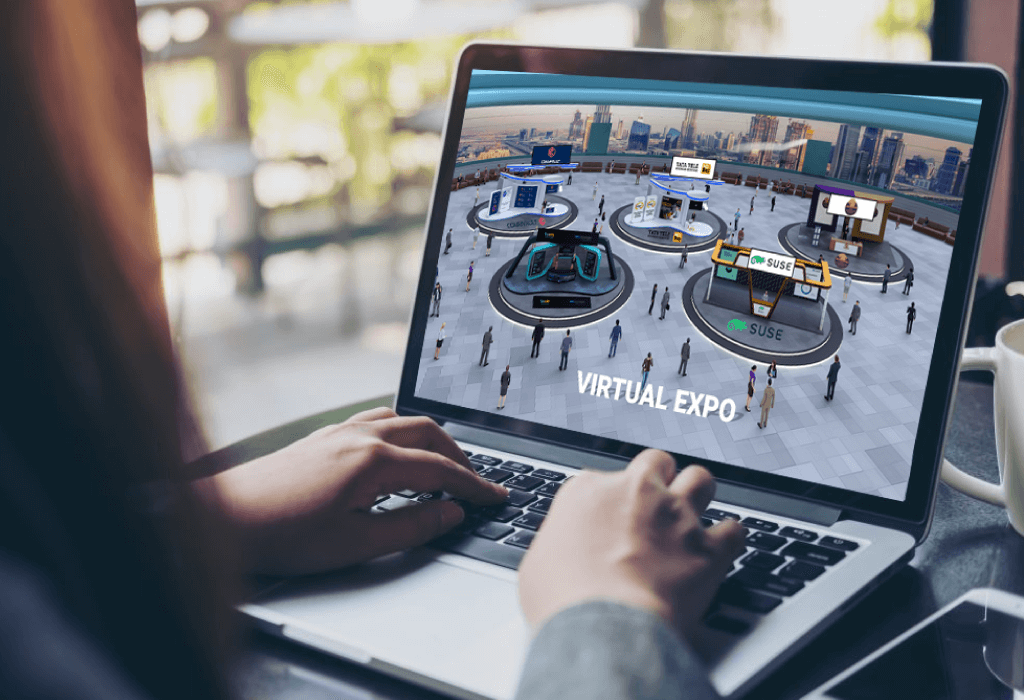 In addition, a virtual expo also allows the event participants to browse through the Expo booths and connect with the representatives through live interactive chat tools. An excellent virtual Expo platform provides you with innovative real-time trade & networking tools to boost the lead generation process. Also, one of the best aspects of an online exposition event is there is no requirement to travel or book an on-site venue. Furthermore, an event organizer can easily reserve a virtual event platform and make it accessible to a worldwide audience.
Pro Tip: Be wise while selecting a Virtual Expo Platform for your event and choose the one that provides flexible scalability. Using this unique aspect, you can invite as many exhibitors as you like and organize an event to remember.
Well, this is not it! A Virtual Expos comes with numberless benefits that are making global brands & businesses host their exhibition events virtual today. Let's explore some of the top reasons you should also take your Expo event virtual.
In-Person, Hybrid, Virtual
Create an Extraordinary Event Experience
Across All Event Formats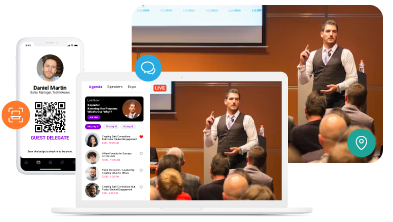 7 Reasons Why You Should Organize a Virtual Expo
Here are some of the top advantages of hosting a Virtual Expo: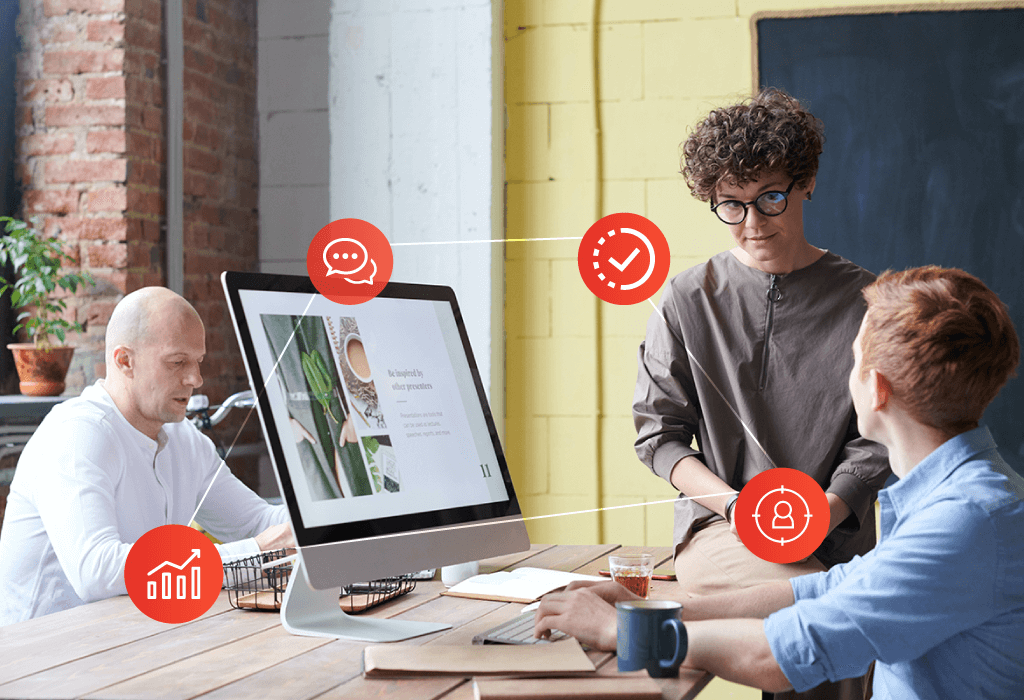 1) Time & Cost Savior
Organizing a virtual Expo event is highly beneficial in terms of cost & time. An on-site event involves various expenses like event setup, accommodation, refreshments, logistics, etc. However, the virtual format of events provides you with a cost-effective program with maximum advantages. Also, you get to save a lot of time if you come on board with a fully managed virtual event service.
2) Super Convenient
A virtual Expos event is very conveniently accessible to all. Organizers don't have to worry about making arrangements and setting up different booths. It is so because an experienced virtual event platform provides you with an end-to-end solution in every aspect of your event. From setting up 3D booths to ensuring a successful execution, an online event service provides you with top-notch convenience.
3) Immersive 3D Virtual Experience
The online format of an Expo event provides users with a super-immersive 3D environment. The all-new enthralling experience helps you keep your attendees engaged throughout the event. Not just this, you also get to create 100% customized booths with a 360-degree branded lobby, elevating your attendees' experience.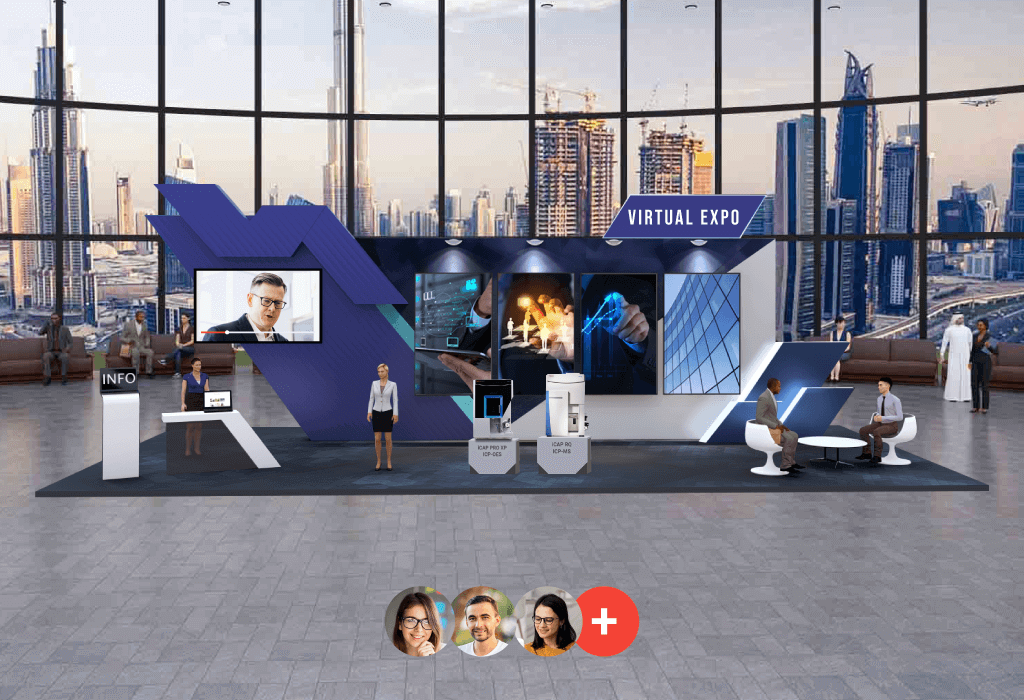 4) Easy Global Reach
The virtual event format does not restrict you to inviting only a certain number of attendees or from a specific geographical location. Therefore, organizing a Virtual Expo helps you reach a wider global audience with no limitations.
5) Seamless Interactivity & Networking
A virtual Expo event provides equal interactive opportunities to all the event attendees. A virtual event platform has various features that enable smooth real-time connectivity between all the event participants. In addition, networking plays a key role for all the event participants. While the same can get difficult in a physical event, networking gets super easy in a virtual event platform. Mentioned below are some of the top connectivity tools provided by a virtual event platform:
Live 1:1 and Group Chat
Text, Audio, and Video Chat
Live Polls, Q&As, and Quizzes
Meeting Scheduler
AI Matchmaking
Networking Tables
6) Long-Term Availability
Unlike an on-site event, a Virtual Expo helps you get better exposure by making the content accessible on-demand. Your virtual event can run for as many days as you like, and you can make all the event content available for a longer time. Additionally, this aspect of a virtual event helps you maximize your event's presence, reach, and exposure.
In-Person, Hybrid, Virtual
Create an Extraordinary Event Experience
Across All Event Formats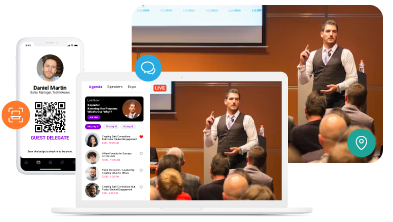 7) Access to Event Data & Analytics
One of the most beneficial aspects of a Virtual Expos is the access to valuable event data & analytics. An excellent virtual expo platform captures all the relevant event data and provides it to you in the form of reports & analytics. For example, once an attendee interacts with your booth, they are added to your data of hot leads. Not just this, you can also track the entire event experience of your attendees through the virtual feature of attendee footprinting. Using these event data & analytics, you can analyze the success rate of your Virtual Expo.
Let's move further, and explore a few easy steps to organizing a virtual event.
How to Host a Virtual Expo Successfully?
Organizing a Virtual Expo might seem like a bizarre idea, but that's not true. Also, Hosting a virtual Expo is any day easier than hosting an on-site Expo event. While a physical Expo might require months of preparation & planning, a virtual event requires a lot less. To host a virtual Expo successfully, all you have to do is follow some steps! Explore below:
5 Simple Steps to Organize a Successful Virtual Expo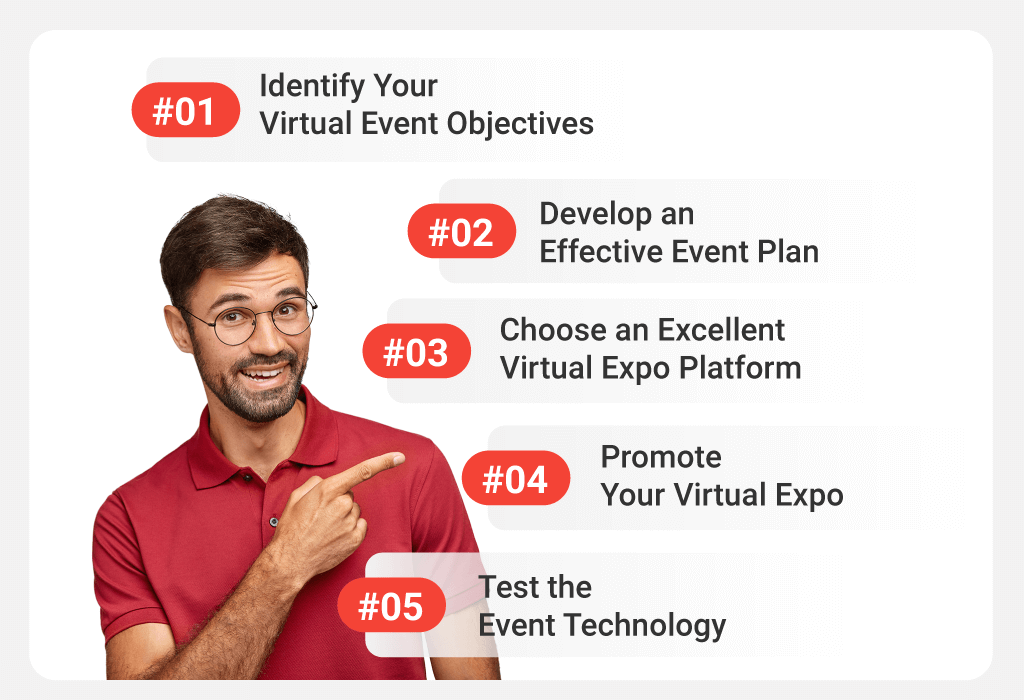 Step 1 – Identify Your Virtual Event Objectives
Defining your event goals & objectives is one of the most significant steps to organizing a successful event. The rest of your event preparation also depends largely on this step itself. Therefore, think of all the event aspects clearly and determine your objectives. Mentioned below are a few example questions that can help you define your event goals:
What is your total event budget?
What will be the registration process?
How many exhibitors do you want to invite to the event?
What are your branding goals?
Do you want to collaborate with different sponsors at the event?
What are your interactive, engagement, and networking objectives for your event?
Do you want your Expo event to be live, on-demand, or both?
Step 2 – Develop an Effective Event Plan
Once you have defined your event goals, it's time to create a well-thought outline of your Virtual Expo event. Create a strategic plan for every aspect of your online event. From content to event flow, define the entire structure of your Expo. Developing a well-strategized event plan will not only help you make practical decisions but also ensure seamless execution.
Step 3 – Choose an Excellent Virtual Expo Platform
Be wise while choosing a virtual event platform for your event. You might get a lot of options, but you need to pick a platform that suits your event needs & requirements the most. Here are some of the key features that you should look for in a virtual event platform:
100% Customizability
Flexibility & Scalability
Industry-First Innovative Virtual Tools
Immersive 3D 360-Degree Virtual Environment
Excellent Audience-Engagement Features
Live Real-Time Interactive Tools
Top-Notch Networking Tools
Safe & Secure Platform
24*7 Customer Support
Third-Party Integrations
Free Live Platform Demo
Step 4 – Promote Your Virtual Expo
Once you have created an outline for your event and picked a suitable Virtual Expo Platform, begin with the promotional activities. Creating a buzz for your virtual Expo can efficiently help you get maximum participation from your target audience.
Step 5 – Test the Event Technology
Do not rule out the possibility of glitches and errors during the virtual event. Where there is a use of technology, there can always be a possibility of something going wrong. However, you can always ensure a frictionless event execution by testing the technology with a dry run. Ask your virtual expo service provider to help you with a proper look into the event to ensure everything is in place.
As you choose to go virtual, there are a few elements that you need further to ensure during the event. A Virtual Expo has multiple features that enable the attendees to have a memorable virtual event experience. Move further and explore some of the top features that every Virtual Expo Platform must-have.
10 Must-Have Features of a Virtual Expo
1. Attractive 3D Virtual Venue
Create an attractive 3D virtual event venue that is both- beautiful to look at and easy to navigate. A virtual event platform provides you with a library of pre-designed venue templates along with the flexibility to create one as per your preference. Therefore, use the opportunity and create a branded & personalized virtual event experience for your users.
2. Customized Expo Booths
Replicate an in-person event experience by including completely customized virtual Expo booths. A virtual Expo platform enables you to build multiple interactive Expo booths at your event. Furthermore, your virtual event attendees can find all the essential product or service details by visiting the Expo. Not just this, but in case of any doubts, you can also interact with the booth representative in real-time. One of the best parts is that the exhibitors don't have to compromise their branding goals, as the 3D booth can be 100% personalized.
In-Person, Hybrid, Virtual
Create an Extraordinary Event Experience
Across All Event Formats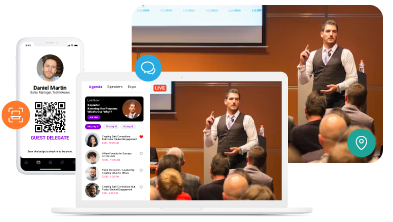 3. On-Spot Trade
Boost your exhibitors' lead conversion by enabling on-event trade of products. Ask your virtual event platform if they can provide such a feature to elevate your users' event experience. Apart from 3D 360-Degree product demonstration, users can actually indulge in an e-commerce activity during the event.
4. Interactive Auditorium for Live Sessions
Include an interactive auditorium where you can run live sessions during the event. Level up your attendees' event experience by including some entertaining sessions. You can invite some well-known speakers, artists, or influencers to the Virtual Expo and arrange some interactive sessions. Inviting renowned speakers will not only help you gather more & more event participants but also ensure higher engagement during the event.
5. Audience-Engagement Tools
Audience engagement is one of the most significant aspects that can help you ensure the success of your virtual event. A virtual event platform is well-resourced with the top engagement tools & features. Therefore, implement those features to enhance engagement at your virtual event. Mentioned below are some of the best Online engagement features of a Virtual Expo Platform:
Gamification
Social Wall
Real-Time Polls & Quizzes
Leaderboard
Photo Booth
Signature Wall
6. Excellent Networking Opportunities
Networking is one of the key reasons people attend virtual events. Everybody looks forward to making and fostering new meaningful connections during the events. Therefore, don't deprive your attendees of this opportunity and fulfill their expectations by including relevant networking tools. Here are some of the top virtual networking tools that every virtual Expo must have: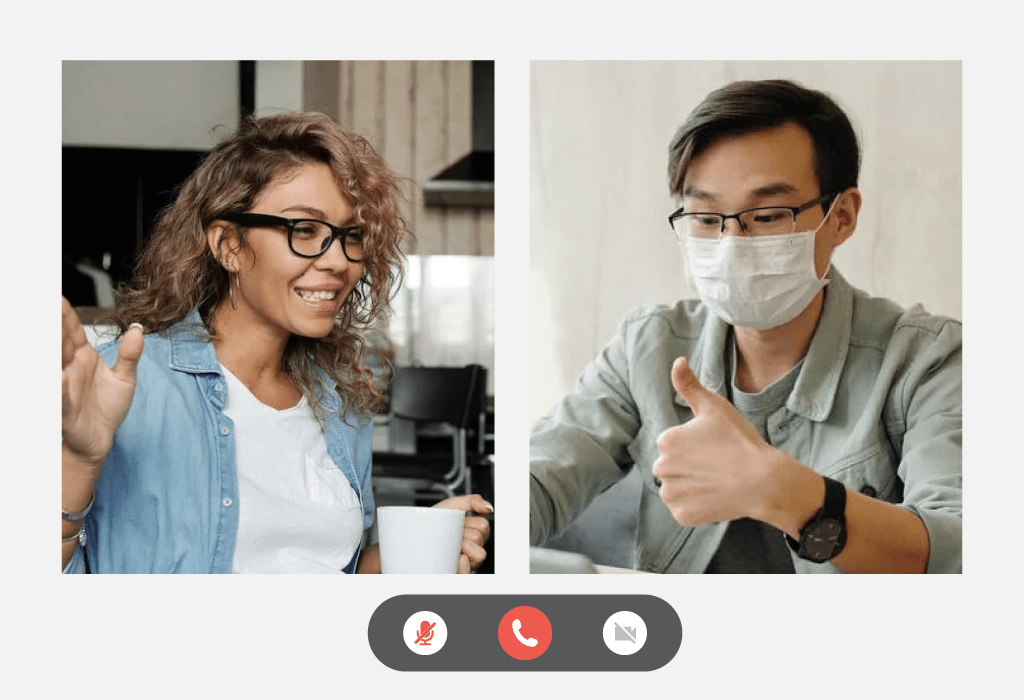 Meeting Schedulers
AI Matchmaking
Advanced Search Filters
1:1 Interaction
Networking Tables
7. Live On-Event Announcements
Simplify your attendees' event experience by including the feature of on-event announcements & notifications. Using this feature, you can ensure that your event attendees do not miss out on any vital session or event update.
8. Convenient Document Sharing
Think of all the content that your event participants might look for during the virtual event. Create a list of all the relevant content that you need to provide during the event. Make sure that you make your virtual Expo highly informative so that every detail required by the participants is already available at the venue.
9. On-Demand Content Availability
Make the highlights and key content of your Virtual Expo available on-demand. Doing this will not only help you get more exposure for the event but also provide a better event experience for the users. On-demand availability of content helps the attendees to access the content even after the event is over and ensures that they do not miss out on any vital session.
10. Detailed Event Analytics & Reports
Say yes to the feature of event data & analytics provided by the Virtual Event Platform. Enabling this feature at your event will help you get access to valuable event data that will further help you track your event's efficacy.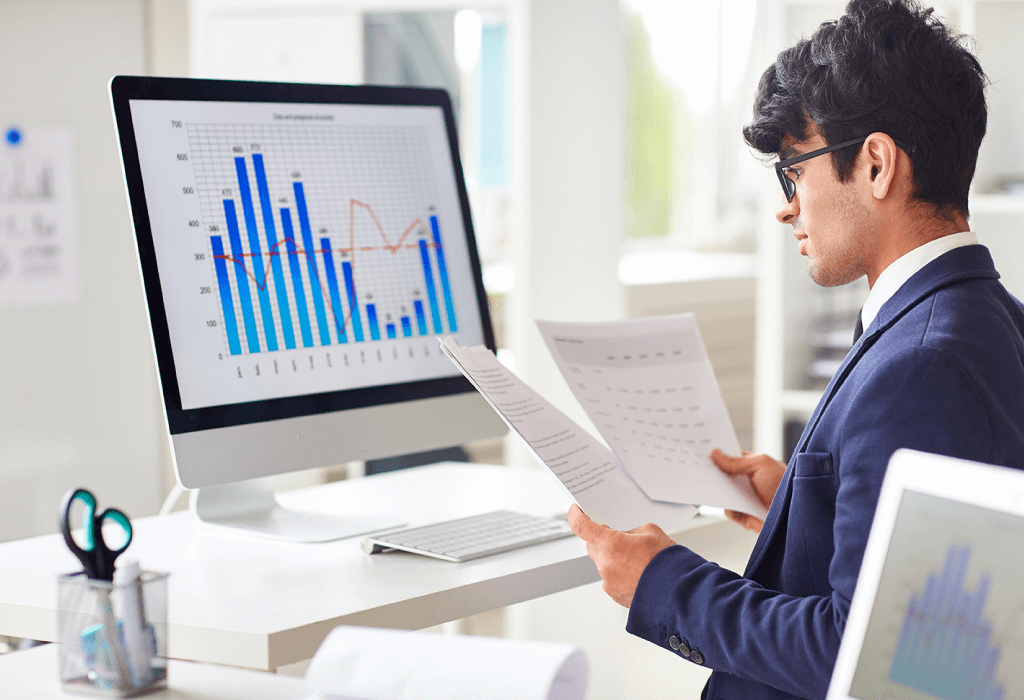 It's time for you to explore greater heights of success by organizing a super successful Virtual Expo! Go ahead and organize your own engaging virtual event. Have any queries? Reach out to us and we'll solve all your doubts quickly!
In-Person, Hybrid, Virtual
Create an Extraordinary Event Experience
Across All Event Formats