As we have moved ahead and adjusted with the new landscape, organisations, institutes, and businesses worldwide adopted virtual events technology. A sudden shift from traditional physical events to virtual event solutions has been recorded. The pandemic arose, and here we are organizing full-fledged virtual events. Undoubtedly, over the last year, we have experienced a sudden occurrence of virtual events in place of on-ground physical events.
Many became skeptical about the fact, Is virtual events a COVID-driven fad? Absolutely not. Virtual events are here ever since their inception and benefiting many large-scale organisations for years. However, the pandemic, resulted in upsurging the demand for virtual events, thus resulting in making it immensely popular. Right from virtual conferences, virtual fairs, virtual meetings, virtual expos, and more, have become a part of daily life in the new digital era.
What is a Virtual Fair?
Over the course of the pandemic, virtual fairs became immensely popular and the first choice of digital marketers. It is the only medium left to connect with delegates and employees remotely via hosting virtual fairs on a virtual fair platform. In addition to virtual fairs, video hiring has also gained momentum. Video hiring allows recruiters to conduct virtual interviews with candidates, saving both time and money. Candidates can also attend interviews from the comfort of their own homes, which makes the process more convenient for them. With the advent of video hiring, companies can now reach out to a wider pool of candidates, regardless of their geographic location. This makes the recruitment process more efficient, cost-effective, and flexible. As the world continues to adapt to the new normal, virtual fairs and video hiring will continue to be integral components of the recruitment process.
A virtual fair is a digital event that takes place over the internet on a comprehensive virtual fair platform. The event is organised on a specified date and time thus enabling attendees from different locations to come together and exchange information virtually. A comprehensive virtual fair platform that comprises the most exuberant features enables organisations to brand virtual booths as per their brand image thus delivering real-life immersive experiences.
The merits offered by virtual fairs are far beyond the capabilities of traditional on-ground fairs. It enables attendees to get in touch with the pivot top trending industries right from their comfort. However, the benefits of virtual fairs are not only limited to attendees but also facilitate sponsors to showcase their offering to widespread audiences globally and enable industries to tap the top talent around the globe.
Virtual fairs can be of vivid types ranging from industry to industry right from virtual career fairs or job fairs, virtual trade fairs, virtual networking fairs, virtual benefits fairs, and much more.
To have a more detailed insight into types of virtual fairs, scroll down. We have amalgamated the most promising types of virtual fairs that are trending and helping many industries to upscale their game.
Type of Virtual Fairs
1. Virtual Fairs for Organisations
Virtual Job Fairs

Job fairs are an effective way to bring top industry leaders and the most qualified job seekers together under one roof to connect and network seamlessly. However, Virtual Job fairs enable them to gather the same way and have discussions on open positions, qualifications, and the best-suited role in a digital format. Leveraging the right virtual event technology makes the work much easier thus enabling job seekers and recruiters to connect seamlessly. It enables employers to customise their booth as per their brand image and attract the most qualified candidates around the globe. Right from having Q&A sessions to live audio/video interviews in a virtual environment, attracting top talent becomes seamless with virtual job fairs. Additionally, you can integrate some fun activities during the event such as quizzes or contests to keep attendees interested.
Virtual Education Fairs
As the name suggests, virtual education fairs are organised by top universities to reach students living in varied geographical locations. However, with the help of virtual education fairs, universities can connect prospective students globally without any geographical barriers. It enables universities to showcase their infrastructure and culture to a wide range of students across the globe.
2. Virtual Fairs for Companies & Businesses
Virtual Career Fair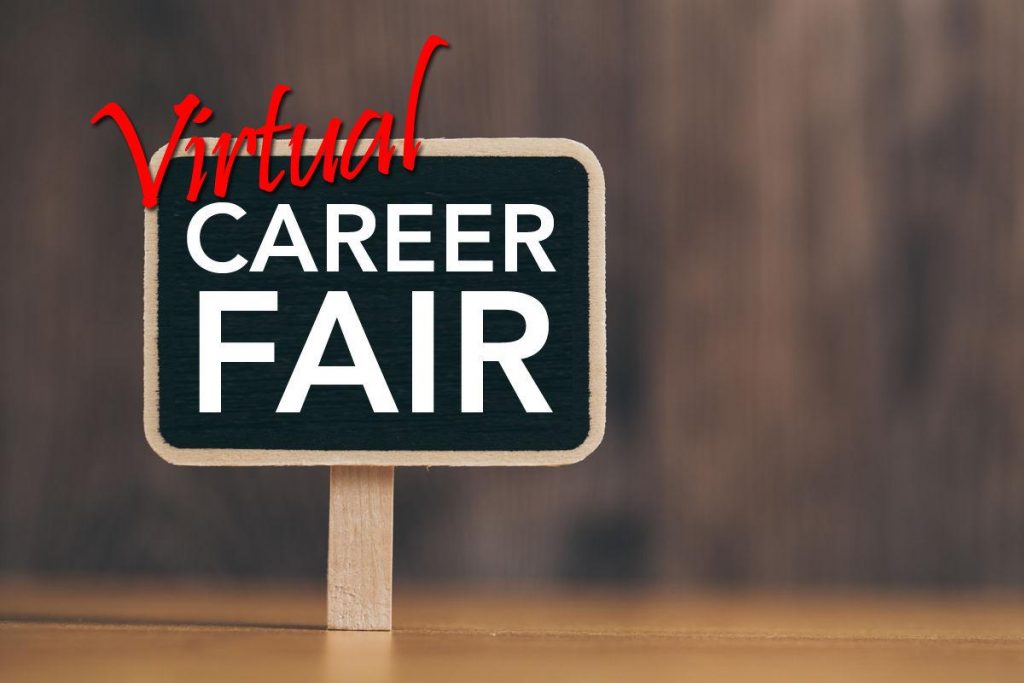 Today, the virtual career fair has become a significant part of the recruiting panorama. Hiring managers and recruiters are highly relying on virtual career fairs to search for the most qualified job seekers for the available positions. The entire recruitment process has been uplifted with online career fairs as it enables recruiters to find an ideal candidate suitable for the job role from any location around the globe. By leveraging a comprehensive, virtual fair platform recruiting professionals can seamlessly connect with the top talent across the globe via audio/video functionality. Thus, taping global talent became possible with virtual career fairs.
Virtual Benefit Fairs
Well, when we are talking about virtual fair types, we can't miss virtual benefit fairs. It is another type of virtual fair organised by companies that are widespread across the globe to educate the employees of an organization about companies benefits and privacy policies. A virtual benefits fair enables organizations to circulate employee benefit plans to a remote workforce seamlessly.
Virtual Onboarding Fairs
Even during the course of the pandemic, many large-scale organisations were hiring candidates virtually. Virtual onboarding fairs are an effective way to onboard new employees of an organisation. Right from reducing the production costs involved to training costs, virtual onboarding fairs comes with many more benefits. A comprehensive virtual fair platform enables organisations to host interactive and engaging onboarding fairs to give training to new hires. The exuberant features offered by the virtual event platform enables companies to offer training to new employees in real-time via live audio/video chat functionality, webinars, presentations, and much more.
3. Virtual Fairs for Universities
Virtual Campus Job Fairs
Campus job fairs are a part of a university programme that enables students to get connected with pivot industry leaders. Virtual campus job fairs work the same way as traditional campus fairs. It enables students to connect and network with the leading industry experts via interactive chat tools from any corner of the world. Virtual campus fairs are an effective way to accelerate university placements and help students find the right career choices right from their own convenience.
Virtual Open Day Fair
Virtual open day fair is another type of virtual fair organised by universities to reach prospective students globally and educate them about university programs, admissions, faculty, campus, or infrastructure. Leveraging the right technology enables you to collate an effective and promising virtual open day fair. An event hosted on a comprehensive virtual fair platform enables students to have free-flowing conversations with the faculty in real-time.
4. Virtual Fairs for Trade Show Organisers
Virtual Trade Fairs
online trade fairs are an outstanding way to enhance your brand's outreach and maximise exposure. Today, exhibitors and sponsors are more willing to participate in virtual trade fairs, as it enables the brand to reach a wide spectrum of attendees seamlessly. However, it results in generating more qualified leads that result in accelerating sales funnels.
Virtual Product Launch Fair
Virtual product launch fair is another type of virtual fair that is immensely popular among brands. It is one of the most promising and compelling ways to make your prospects aware of the upcoming product releases. Virtual product launches create excitement among attendees about the latest offerings, thus enhancing the customer base. Hosting a virtual product launch fair on a comprehensive virtual fair platform facilitates attendees to have free-flowing conversations about the latest product offerings via live chats, Q&A sessions, interactive activity, or more.
Final Word
As any live physical event can be transformed into a visually captivating virtual event format the possibilities are endless. Virtual fairs are on the rise and are here to stay for long, enabling organisations, industries, universities, and more to reach and connect with prospects seamlessly. In this article, we have amalgamated the varied types of virtual fairs that are being organised around the world. If you have not yet stepped into the virtual world, when will you? Enter the era of virtual events and host your virtual fair with utmost ease with the top virtual fair platform, Dreamcast.
In-Person, Hybrid, Virtual
Create an Extraordinary Event Experience
Across All Event Formats