With the boom of online interactions, webinars have grown in popularity. At the same time, physical events have become outdated. Businesses now host live webinars where they may speak to enormous audiences that are participating from all over the world. The effectiveness of a webinar, however, depends on how compelling the presentations are. These webinars support your brand identification, draw in international leads, and establish your position in the industry.
But the main question is how to host a great, useful, and engaging webinar in order to gain more audience? If you are looking for the answer of this question, you are in the right place. In this session, you will find the best tips to host an extraordinary webinar.
Best Ways to Organize a Great Webinar
#1 Know & Understand the Expectations of Your Target Audience
Your webinar is meant to reach the right audience and provide them with the relevant information that they are looking for. If this goal is not achieved, it would not only make your audience feel disinterested in your brand but also make them feel like they wasted their time attending the webinar. Therefore, make sure you know and understand the expectations of your audience based on the industry trends & chosen theme. Doing this will also help you set up and plan the webinar more effectively in the right direction.
Attain a Matchless ROI for Your Business.
Pick the Best Webinar Services of the Industry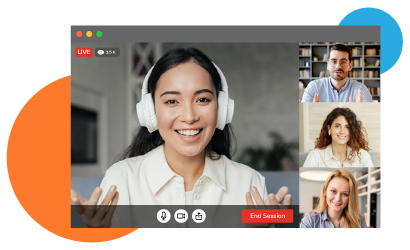 #2 Get Help from Professionals
While it might seem easy to host a webinar at a thought, you would realize the complexity of the same when you think twice. There are a hundred things that you need to keep in mind while organizing a webinar. From event format, content type, date & time to interactivity, engagement, and quality of equipment, you need to keep various things in mind while planning the online webinar. Therefore, the easiest and the best way to ensure successful event execution is to take help from a professional webinar service provider.
There are various webinar platforms & service providers in the industry that can provide you with multiple features & functionalities to help you host a successful event. However, you should make the decision of choosing a webinar service provider based on your specific set of requirements. In addition, the most suitable platform to host your online webinar is the one that is highly customizable and can create an experience that you prefer.
#3 Ensure a Flawless User Experience
Make sure you provide users with a seamless experience on the webinar platform. The level of engagement that your audience feels during the event depends on several different factors. And the user experience created on the platform is one of these significant factors that can ensure the success of your event. It is so because users will not only understand all the elements of the event but also find it easy to navigate and use the functionalities. In addition, don't forget to keep the mobile view in mind while checking the user experience as there is a possibility of various users joining the webinar via their mobile phones.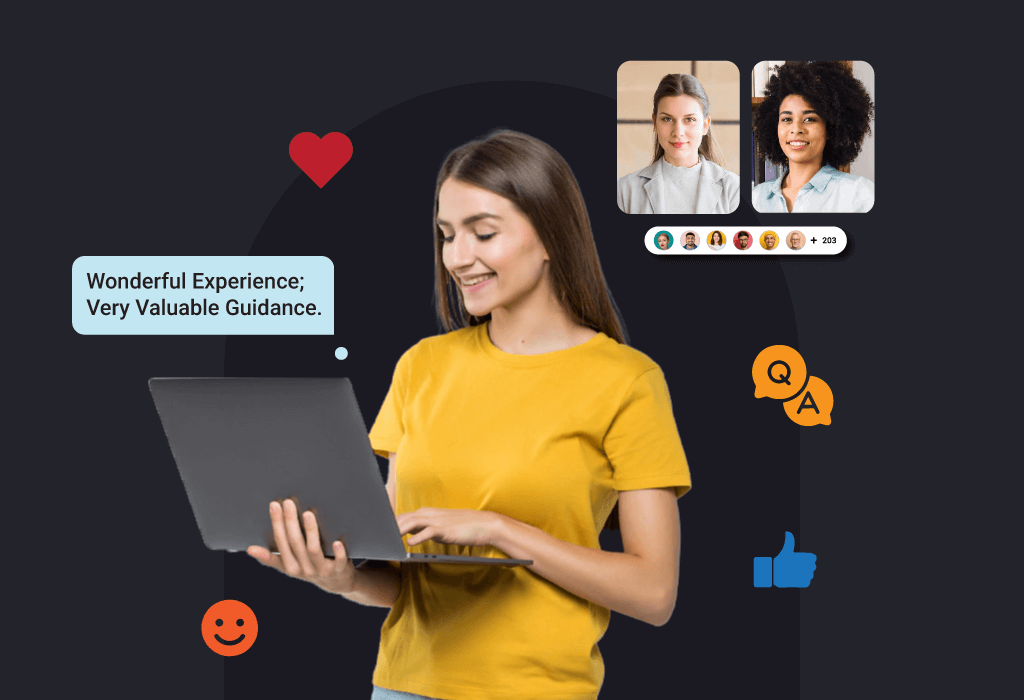 #4 Create Powerful Visual Branding
Be thoughtful as you work on the design and branding of the online venue as well as the content. Make sure that everything on-screen during the webinar is in sync with your brand theme & other visual elements that create a brand identity. Focusing on the smallest of details can help your users have an engaging event experience. Ensuring powerful visual branding throughout the webinar will help you create a noteworthy brand identity in your target audiences' minds. Mentioned below are some of the top tips that you should keep in mind while planning the visual elements:
Create a branded presentation template
Add your brand logos to the appropriate areas
Theme up the webinar platform with your brand's colors, fonts, images, and other designs, so all these elements can reinforce your brand's identity
Make the visual experience more engaging by adding attractive functionalities like slide breaks, embedded videos, etc.
#5 Provide Relevant & Attention-Grabbing Content
Content should always be your first focus when organizing a webinar.
Provide content in different formats to avoid providing your audience with a redundant experience
Include data like graphs, comparison charts, statistics, etc., to back your content
#6 Think About Ways You Can Boost the Engagement
You must be aware that a webinar must be primarily interactive and engaging, just like an in-person event would. You may lose a large number of viewers if it is not. For this reason, you want to pick a virtual events platform that enables you to interact with the audience and track your viewers so that you can figure out which ideas or actions have had the greatest positive influence on them. Using an interactive chat, Q&A sessions, polls at specific times when you want to know your participants' opinion, you may accomplish this. By devoting more to your audience and giving them what they truly want, you will be able to improve the portions of previous webinars that earned the best feedback.
Attain a Matchless ROI for Your Business.
Pick the Best Webinar Services of the Industry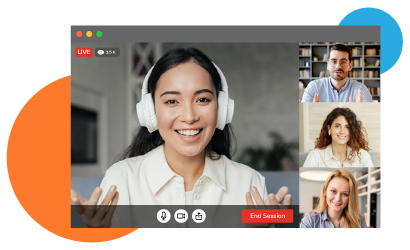 #7 Get Expert Speakers On Board
It's critical to select the ideal speakers for your webinar in order to optimize its success. It might be beneficial to have a speaker who is knowledgeable in UX design or mobile app development if you're hosting a webinar on how to create mobile applications for your company. It's always preferable to invite two or three speakers if you can, as inviting just one can result in a monotonous presentation. This will give you additional choices and provide the audience with more viewpoints on your subject.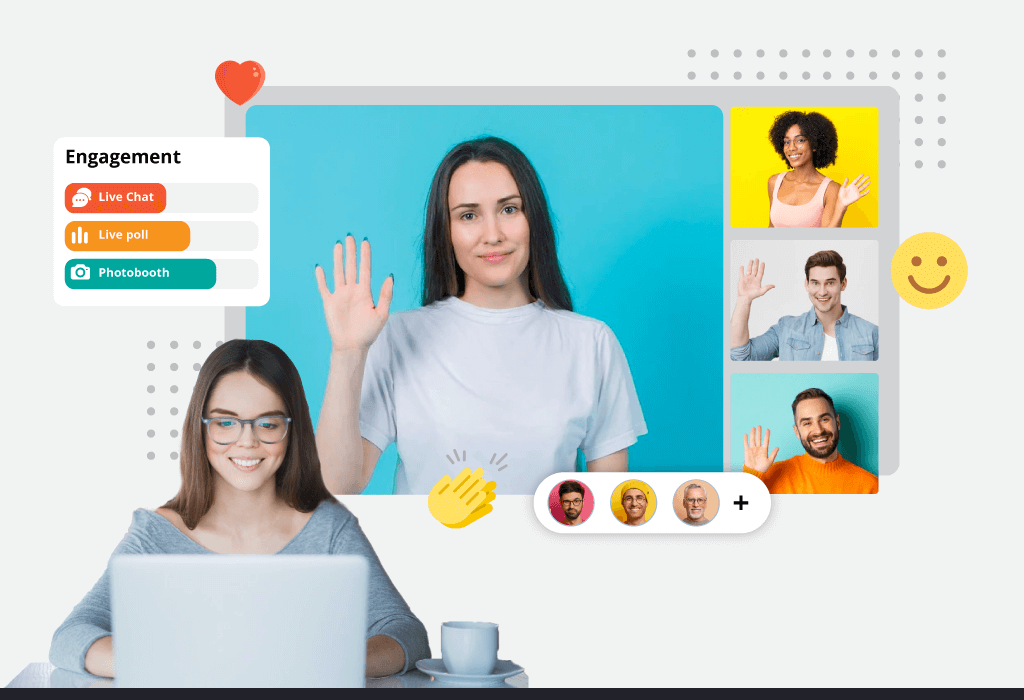 #8 Offer a Personalized Webinar Experience
The experience should be completely tailored for your audiences, which is a crucial consideration when setting up a virtual webinar. Making a branded environment with the brand's colors, theme, and representative avatars is the best course of action.
In simple words, you can convert your audience into potential leads by offering them a personalized experience. Additionally, you may make the experience more unique by including branded standees, making branded booths, and designing branded exhibition halls. Overall, a customized webinar experience aids in showcasing your business in the marketplace and aids in gaining international exposure.
#9 Begin with the Promotion at the Right Time
Do you want your webinars to be successful and profitable? Then, advertising for your webinar is crucial. It only makes sense to do everything you can to showcase the finished product given the amount of time and effort that goes into locating suitable speakers, arranging logistics, and developing material. Fortunately, there are numerous strategies for advertising your webinars before, during, and after the sessions including:
Optimize your landing page
Create hashtag
Blog posting
Include your employee in webinar marketing
Press releases
Paid advertising
Create teasers
Partner with influencers and brands
Send the emails
Post the details of your upcoming webinar on your social media platform
These tips can help you to increase your audience engagement, promote your products or services, get your brand recognized as an authority, increase lead generation and boost revenue. If you are new to hosting a webinar, Dreamcast can help you. We are a professional and trusted webinar service provider. We are equipped with advanced tools and features that can help you to offer a top-notch webinar experience to your audience.
Attain a Matchless ROI for Your Business.
Pick the Best Webinar Services of the Industry