In the evolving events industry, it is vital to keep up with the advancements and pivot to platforms or solutions that help you drive maximum business benefits. And when it comes to fast & effective communication, there is no platform like Whatsapp. Acknowledging the effectiveness of the platform, all major brands across the world have shifted to Whatsapp to achieve their marketing & communication goals. As per statistics, seven out of ten users feel more connected & engaged with businesses they can message easily.
Therefore, we are here with yet another excellent innovation of Whatsapp Automation, providing official WhatsApp business APIs for events. Now, you can use Whatsapp-driven communication tools to meet your events notification, registration, ticketing, and promotional goals with a lot more. Explore our top-notch Whatsapp-Driven Event Tech Solutions below.
Event Registration (Paid / Unpaid)
Enable a fast registration process by taking the entire system digital. Provide your users with their registration details and Unique QR-based M-badge over WhatsApp. Going digital with the registration process will not only streamline your event execution but also help you go paperless, choosing an environment-friendly approach.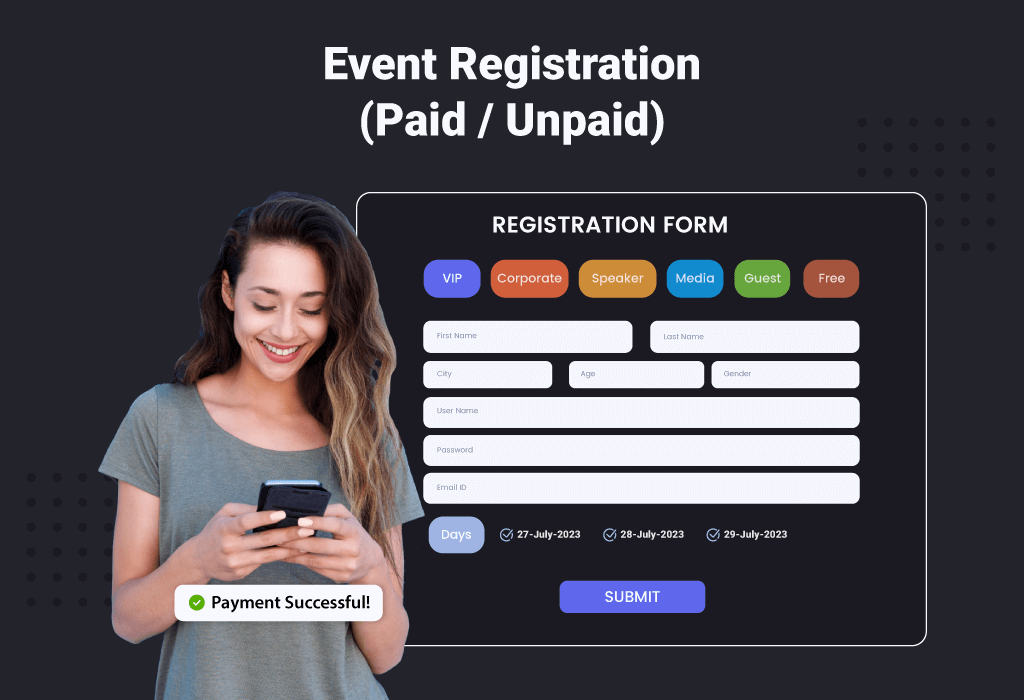 RSVP Management (Direct Invite / Approval Based)
Send QR-based digital invites on WhatsApp with the option to collect confirmation over the chat itself. Using this functionality, you can not only manage the invites and the guest list but also seamlessly handle multiple guest conversations simultaneously.
In-Person, Hybrid, Virtual
Create an Extraordinary Event Experience
Across All Event Formats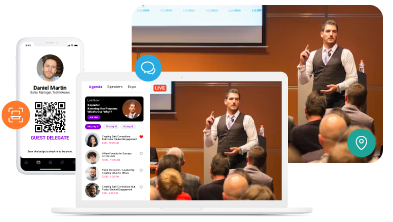 Event Ticketing
Event ticketing is no more a work of hassle! Now share the booking approvals & receipts over SMS, Email, and WhatsApp with QR-based digital event tickets. Your users can now enter the event venue without requiring any physical ticket as the ticket is available digitally. In addition, organizers can track the live stats of the user journey as the attendees enter locations & make impressions using online functionality.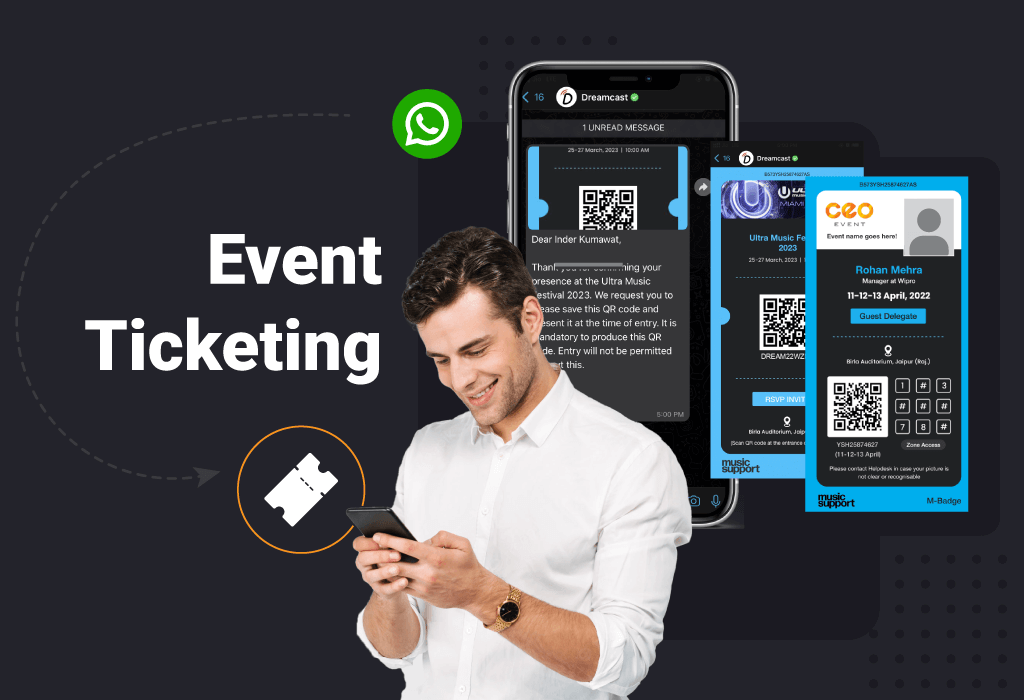 Push Notification
Simply your attendees' journey and boost audience engagement before and during the event by sending push-notifications over WhatsApp. The entire conversation and chat system can be designed through automation and based on the live user journey. Also, answering queries and clearing doubts has never been so easy as you can also send custom replies over WhatsApp.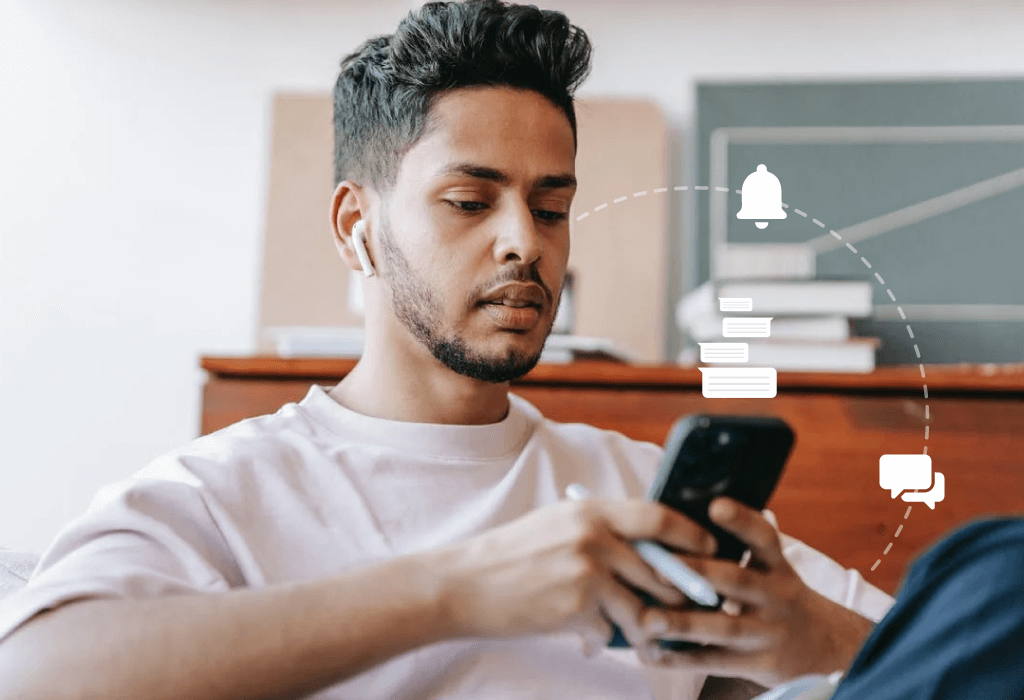 Database Marketing
Set up personalized audience-based campaigns and make them go live prior to the event. From non-transactional messages to promotions, you can efficiently meet your event marketing goals through WhatsApp automation & API integration. Also, you can enhance the campaign performance by including multi-format content, CTAs, quick reply tabs, and also monitoring the entire campaign by tracking the analytics.
In-Person, Hybrid, Virtual
Create an Extraordinary Event Experience
Across All Event Formats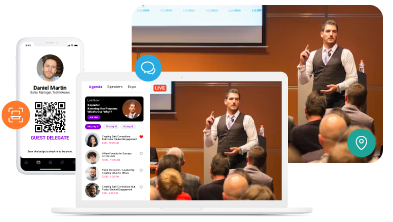 Live Engagement
Enhance the live event engagement of your event by bringing interactive functionalities over the WhatsApp communication tool. From live polling and Q&A sessions to gathering quick and relevant feedback, you can boost engagement & interactivity of your event by using WhatsApp automation & integration.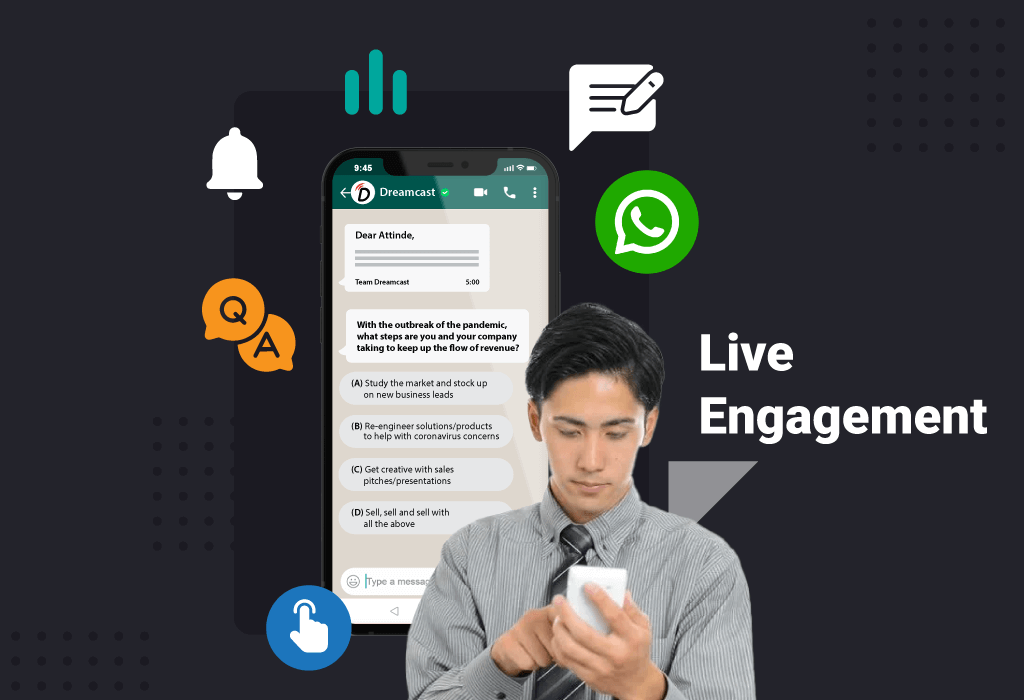 E-Commerce
Level up your event's success prospects by including a live shopping and e-commerce experience at your event through WhatsApp. From event merchandising to any other preference, integrate real-time shopping experience automation. With the help of this functionality, you can essentially save the human resource factor while also simplifying the process of customer support. In addition, you can also enable real-time collaboration with private notes, conversation labels, and tags that can be well-managed and organized.
WhatsApp for User Support
WhatsApp automation and API for events help you manage more than 1000 conversations at once. Using the functionality can be highly beneficial as your users get to experience the event at a whole new level with added elements & features. Go on and level up the planning, execution, and experience of your event by integrating the smart and highly effective integration of WhatsApp Automation & API.
In-Person, Hybrid, Virtual
Create an Extraordinary Event Experience
Across All Event Formats