WhatsApp has grown from just being a messaging app to a platform that offers various beneficial marketing features. Science WhatsApp has launched various new features and a lot of organizations have started using them. Whatsapp not just enables conversation but also helps in commencing E-commerce.
'WhatsApp Commerce' is becoming a thing among brands and organizations. It simply means selling, products, and services using WhatsApp as the main sales channel.
Not just small or large-scale businesses but event industries are also taking the advantage of this feature. They find it convenient to share updates regarding their events and offer different products and event merch through WhatsApp.
Reasons That Makes WhatsApp The Feature Of E-Commerce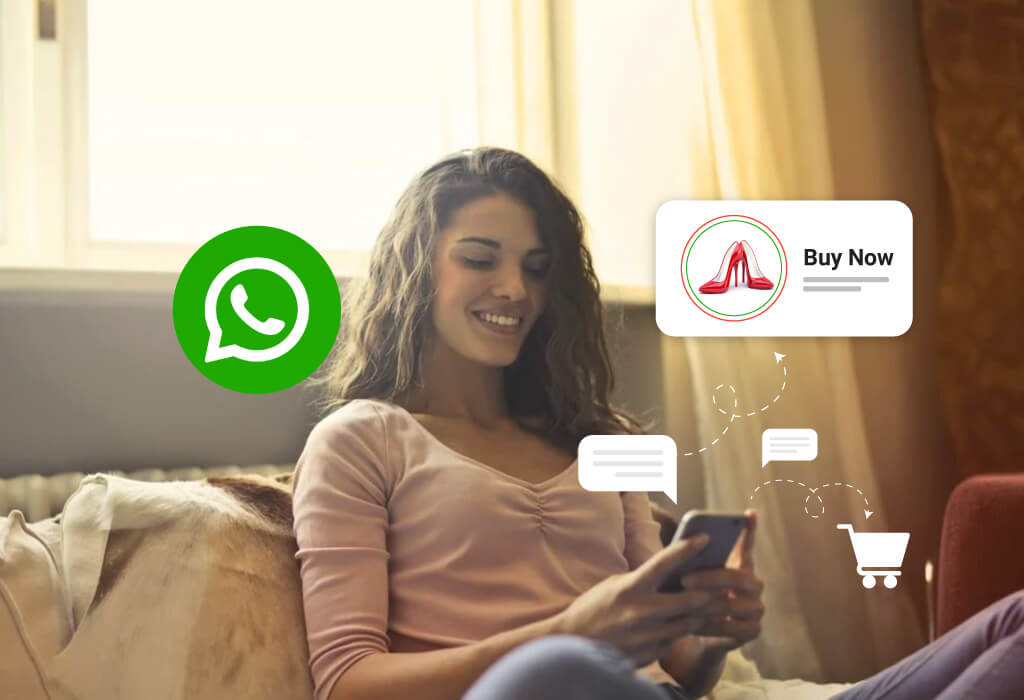 1. Strong Audience Base
Whatsapp for marketing is doing magic for various industries. Because of Whatsapp Business API, it has become a strong tool for businesses and organizations. Today WhatsApp is among the most popular social media platforms and has a strong audience base which is one of the main reasons for its popularity in the event industry.
Whether you are hosting a virtual trade fair, exhibitions, Online E-commerce event, launching a product, or hosting a live conference you can use WhatsApp to interact with your audience.
Almost all of your audience today is using WhatsApp and you can take advantage of this. Find your audience on the platform, and target them according to their interests and preferences.
2. Customer Support
For business or WhatsApp event marketing customer support plays a major role. With the help of WhatsApp, you can offer customer support to your audience 24*7.
Whether you are selling a product or service or you are hosting an online event. WhatsApp can be a platform that provides customer support to any business or industry.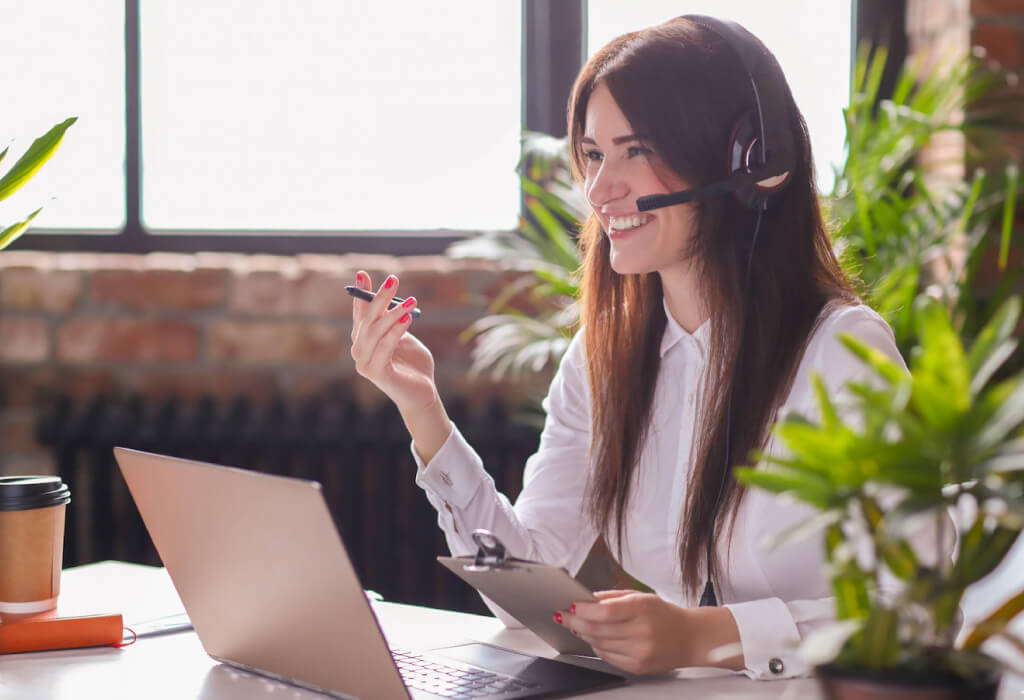 With Whatsapp event management you can provide the utmost satisfaction to your consumer with customer support.
Whatsapp is the most convenient platform for providing customer support because most of your audience is available on Whatsapp. They are just one text message away from you. When you are using WhatsApp for providing customer support you won't need a human team working around the clock for managing a lot of messages in real time.
3. Event Merchandise
Marketing with Whatsapp for E-commerce has become popular recently. Whatsapp business marketplace can help you sell products and merchandise for your events or upcoming events. You can launch event merchandise on WhatsApp.
With WhatsApp commerce, you can sell and buy products from various brands, businesses, and organizations. Today a lot of businesses have started launching and selling their products and merchandise on WhatsApp. Offer limited edition merchandise of your business and it will motivate your audience to make purchases.
You can send catalogs, high-quality images, descriptions, and product details using WhatsApp. You can use WhatsApp as an E-commerce platform for your events. But make sure you are following WhatsApp's commerce policy.
4. Feedback
Feedback collection is a crucial process for any brand, business, or organization and with the help of WhatsApp, they can easily and very conveniently share their feedback with you.
The business API of WhatsApp helps you reach your audience with just a click and get instant feedback through a text message.
With WhatsApp business and event management becomes more accessible. When you are providing your audience option for WhatsApp event registration and feedback. You will be able to collect all the data and insights in the same place.
When you are offering a product or a service through a virtual platform feedback collection becomes essential for the betterment.
5. Security And Privacy
One of the main reasons why a lot of organizations, brands, and businesses are interested in using WhatsApp is because of the safety and privacy that the platform provides. WhatsApp provides end-to-end encryption for all your text messages. This means every crucial information, media file, document, or text message you share using WhatsApp is between you and another person, even if WhatsApp as a platform can't read it. Privacy and security are beneficial features for Whatsapp's business future.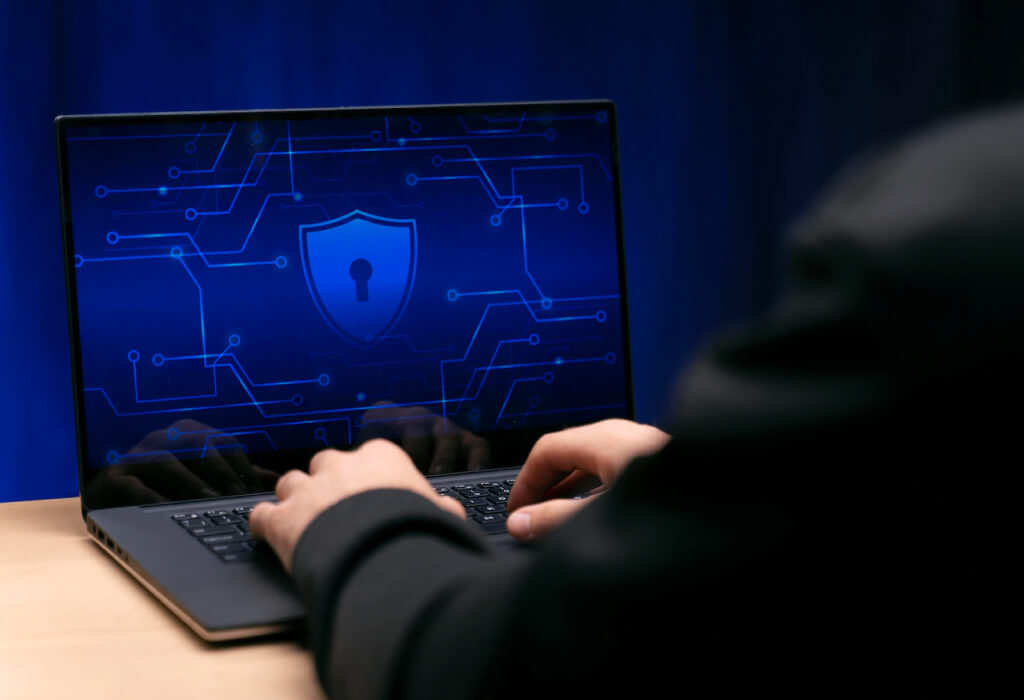 For instance, if you are hosting an event for a product launch and you provide your audience an option of WhatsApp event registration they will share their sensitive information with you through a text message and the platform will encrypt it and will keep it private and safe.
6. Push Notification
Push notification is another feature that you can use for WhatsApp events and E-commerce. Hosting an event involves various aspects and WhatsApp can help you with most of them. You can launch a product using live streaming sessions, and using other virtual elements and send regular updates in form of notifications to your customers, and not just that you can sell the same product using WhatsApp. You can send notifications about the product launch date, price, discounts, and stock of the product.
These notifications will act as a reminder for your audience and with all these notifications they will be updated about event essential information. You have to ensure that you don't overdo notifications because sometimes it can be annoying for your audience.
7. Discounts & Coupons
Whatsapp event marketing makes hosting events like virtual trade shows, fairs, and exhibitions convenient. Who doesn't like to save some extra bucks on products? Discounts and coupon codes are a great way of attracting the audience.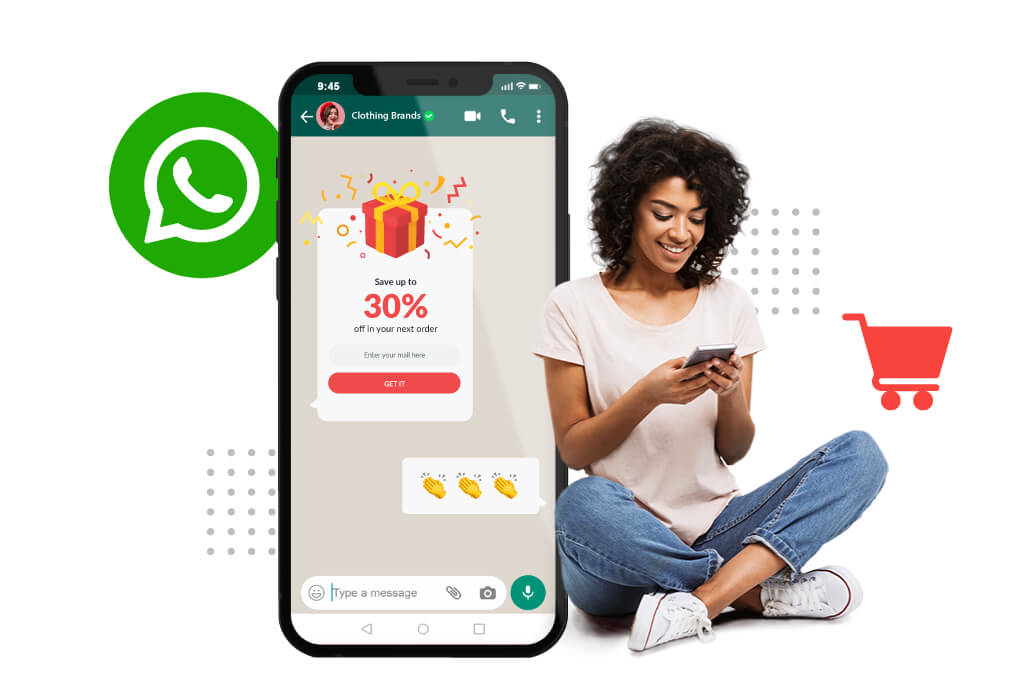 If you are hosting a virtual event that involves products you can send updates about it on WhatsApp. You can offer your audience some extra discounts and coupon codes on purchasing a certain amount. Discounts and coupon codes are great ways of grabbing the attention of your audience. And this can be more impactful if you will offer them a discount or a coupon through a personalized message on WhatsApp.
8. Personalisation & Branding
Event marketing with WhatsApp has various perks and personalization and branding are one of them. You can take personalization to another level with Whatsapp. You can text your audience with their name and it will make them feel belong. Some organizations can be ignorant towards it but when you are hosting an event you usually collect data from your customers and send them personalized messages for offering discounts on the products or for sending them regular updates will have an impact on them. They will be more interested in reading an offer or a text message with their name rather than a general message.
Additionally, you can also do branding of your business. With personalized messages, you can add your brand name or you can send them a website link, or even a landing page of a product if you have created one. All these minor details build trust and have an impact on your audience.
9. Automated Quick Replies
Whatsapp can send automated replies to your audience anytime. You can answer some most common questions with these automated replies. And these automated replies can also engage the audience when human assistants are not available for the chat.
Quick replies can be used for WhatsApp event registration, ticketing, sending details about the brand, welcoming new users, sending product details, etc.  Automated replies can also reduce the task of your team. You can instantly send feedback text or form to all the attendees after an event.
10. Delivery Tracking
With the help of GPS, you can help your customers update their orders. Whatsapp can provide regular updates about your product. This feature of WhatsApp will come in handy when you are hosting events that involve E-commerce. You can send them tracking information and all the updates about their package.
Using WhatsApp for events offers various such benefits, your audience can directly order from WhatsApp and they can also track and get updates about their product on the same app. They don't have to switch to different apps for placing orders, making payments, and for tracking orders.
11. Payment And Reminders
Whatsapp offers a payment feature that is very helpful for various organizations, businesses, and brands. Whether you are offering a ticket for your in-person or virtual event or you are selling a product from your live exhibition or trade show your audience can easily make payments for all these using WhatsApp. They don't have to use different apps at the same time.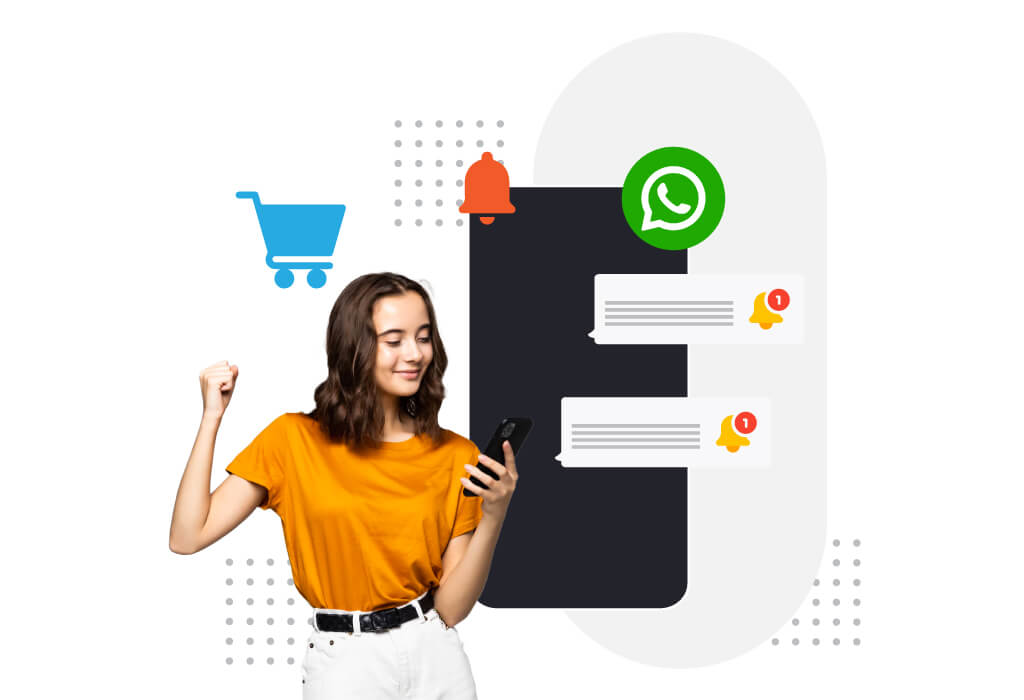 12. Database Management
You can easily manage and access data on WhatsApp. When you are hosting an event, especially where you are selling some product or service, collecting and managing data becomes crucial. While registering for an event or while making a purchase your customers will share some of their personal information that you will need for future reference.
WhatsApp will collect all the necessary data from your user's journey and will provide you with a single platform. With WhatsApp, you will be able to see all the necessary insights and your user journey.
The Bottom Line
Whatsapp is becoming a popular all-in-one platform that not just allows you to send messages and interact with your friends and family but is becoming a platform that can be used in various ways. You can sell products, make payments, and increase engagement using different tools, for registering and booking tickets online. With all these features WhatsApp can become the next big thing.
In-Person, Hybrid, Virtual
Create an Extraordinary Event Experience
Across All Event Formats