The term "webinar" is no longer an alien topic or concept for any one of us. In fact, webinars have compelled us to forget their in-person counterparts. Be it a large-scale organization or a small start-up, webinars have become dear to almost every kind of professional.
The reason for the prominence of webinars is that they don't come with as many restrictions as other formats of online events. Along with it, there are many other reasons that make webinars a top choice for more than 60% of marketers when it comes to the promotion of their products. Not only that, but those who run freelance businesses prefer webinars for a variety of reasons.
In fact, if you are a freelancing business owner, you have landed on the right page. In this blog, we will talk about how exactly freelancing business owners can benefit from hosting webinars. So, fasten your seatbelts and read on.
What is a Webinar?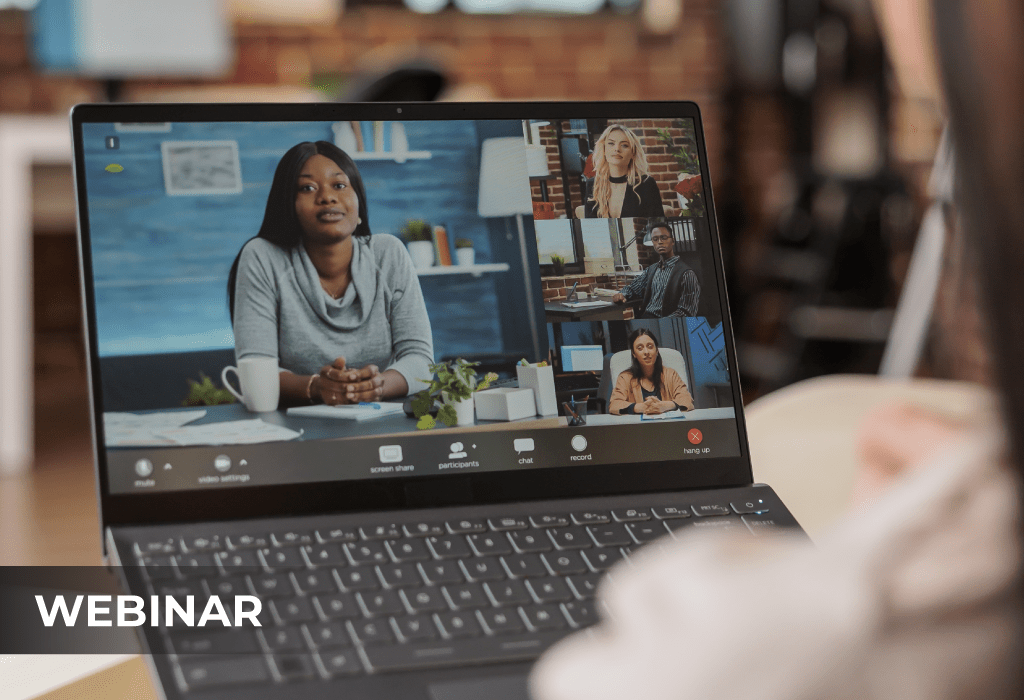 Webinars, as many understand them, are the digital version of the ever-popular seminars. They are informative in nature and are generally hosted to disseminate information and knowledge among the audience. Contrary to popular opinion, there are several types of webinars.
Not only this, but webinars can be live as well as pre-recorded, depending on the needs and requirements of the organizers.
Moreover, not many like to believe that webinars are interactive. However, it all depends on the organizers and which webinar hosting platform they are using to host the webinars.
Why Should You Host Webinars For Your Freelancing Businesses?
As we mentioned earlier, webinars come with several advantages and benefits. It is the reason several marketers and organizations include webinars in their marketing strategies. As a freelance business owner, here are a few reasons why you should host webinars:
1. You Can Reach Out to a Wider Audience:
The first and most important reason for hosting webinars is that they allow you to reach a larger audience at once. Since webinars include both audio and video transmission, it makes it easier for organizers and business owners to convey the message and convince the audience to purchase the product or service.
2. Showcase Your Expertise for Free:
As a freelancer business owner, the best way you can make use of webinars is to share a glimpse of your offerings for free. Share knowledge with your audience, and this way, you will be able to establish your expertise among your target group, which will create a bond of trust between you and your audience. You can host a free webinar to attract a wider audience and, at the end of it, offer them your paid service.
3. Expand Your Network:
The next advantage of hosting webinars for freelancers is that a webinar comes with ample opportunities for organizers to expand their networks and, hence, grow their business. Not only this, but attending your webinars would also help your attendees connect with fellow attendees and expand their personal as well as professional networks.
Choose the Best Webinar Platform For Hosting Webinars:
To host webinars that drive growth and success for your business, the most important thing you need to have is an efficient webinar hosting platform.
Though there are several webinar platforms available on the market, the one that is preferred by most of the organizers is Webinar Plus. Considered the best webinar platform for freelancers, Webinar Plus comes with a plethora of tools and features.
Here, we are talking about Webinar Plus in detail. Stick with us till the end and know why we said what we said.
What is Webinar Plus?
Webinar Plus is an advanced online free webinar platform that enables organizers to ideate, create, and manage the webinars according to their own requirements and preferences.
Having said that, Webinar Plus is a customizable platform, which means organizers can plan their webinars as per their requirements and design the webinar platform accordingly. The most prominent feature of this webinar tool is that it comes with a self-managed interface.
As we said, Webinar Plus is a flexible webinar platform, which means no matter the kind of event you want to host, or the type of organization you want to target, you can do that with ease at Webinar Plus.
What are the Features Webinar Plus Provides that You Can Use for Your Freelancing Business?
1. Quick Registration Management:
Webinar Plus provides its users with a quick and efficient registration management system that lets organizers create registration pages as per their requirements. Not only this, but it also provides them with a template library from which users can easily choose their desired template
2. Set of Highly Efficient Networking Tools:
As the next feature, Webinar Plus offers its users a set of advanced online networking tools that make it easier for attendees to connect with fellow attendees and build networks. Networking tools offered by Webinar Plus include video calls, networking tables, etc.
3. Recording:
To help you expand the reach of your content, Webinar Plus offers you a recording tool that allows you to record your entire session and later share it across several platforms.
4. Professional Broadcasting Studio:
The tool that sets Webinar Plus apart from other webinar hosting platforms is its Professional Broadcasting Studio. It enables you to bring together your entire webinar in the most seamless way.
5. Live Analytics:
If you want to get detailed analytics of your entire event in the form of statistics and figures, you can do that with the live analytics feature of Webinar Plus. With the detailed dashboard, you can get a report of your entire webinar.
6. Audience Engagement Tools:
Engaging your attendees is as necessary as convincing them to attend your webinar. Webinar Plus comes with a set of immersive audience engagement tools such as live polls, live chat, Q&A, etc.
What Features Make Webinar Plus a Class Apart Webinar Tool?
1. Self-Managed Interface:
With a self-managed interface, users get to plan and host their webinars all by themselves.
2. Customization:
To make their webinars a replica of their brand, Webinar Plus enables users to customize their webinars as per their brand objectives and requirements.
3. Ease of Use:
It is one of the easiest webinar platforms with no complicated interface and features. In fact, to host webinars on this platform, you don't need any kind of technical expertise. This platform has been designed keeping the convenience of users in mind.
4. 3D Interface:
Organizers can bring their events closer to reality with Webinar Plus's 3D interface.
5. Multi-Device Compatible:
Webinar Plus is a multi-device-friendly platform, which means users can access the platform from any device of their choice.
6. 24/7 Customer Support:
This platform provides its users with round-the-clock support, helping them overcome any sort of issue beyond time.
7. Pocket-Friendly:
Webinar Plus is one of the most pocket-friendly platforms you will come across. It comes in three different subscription plans, of which the first plan is absolutely free.
With Webinar Plus, users get the first month of hosting online events free of charge.
When it comes to planning and hosting successful and immersive webinars, no platform is as efficient as Webinar Plus. It has been designed with only one intent in mind, and that is the user's convenience. We're sure you agree with us now.
So, if you want to expand your freelancing business, choose nothing but Webinar Plus. To know more about this webinar hosting service, book your demo now.