Welcome to the age of social media, where numerous social networking sites serve different purposes yet have networking in common. Undoubtedly, multiple social networking sites like Facebook, Twitter, LinkedIn, YouTube, TikTok, and others have been in the market for years and are popular too. However, when it comes to pools of potential attendees, Instagram Reels for event registration wins the case. In the past few years, Instagram has served various purposes for content creators and brands. Whether someone wants to create content for any specific niche or connect with potential audiences with the same interests, or brands looking to expand their social networking aspects and drive revenue, Instagram has been the go-to platform. In the same context, event organizers and hosts are also using Instagram stories for event registration.
Here in this blog, we are going to discuss how Instagram Reels and stories for event registration are useful for promotions and driving ROI. Additionally, we will touch upon the best practices, benefits, event promotion ideas, tips, and about its features like social media streaming. So, let's get started;
Host an Engaging LIVE Stream
Connect with the Industry's Most Experienced
Live Streaming Service Providers.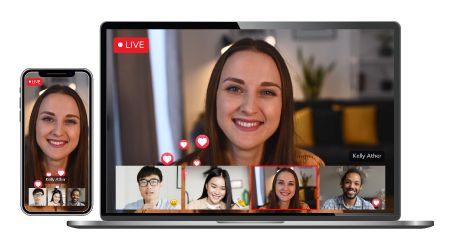 Ideas to Maximize Your Event Registration Strategy With Instagram Stories & Reels
Instagram is one of the finest social networking platforms we have in 2023. No matter whether you want to reach a wider audience or want to deploy a brand promotional or marketing strategy, it never disappoints. However, knowing all of its features and how to use them to fulfill your different goals is a must.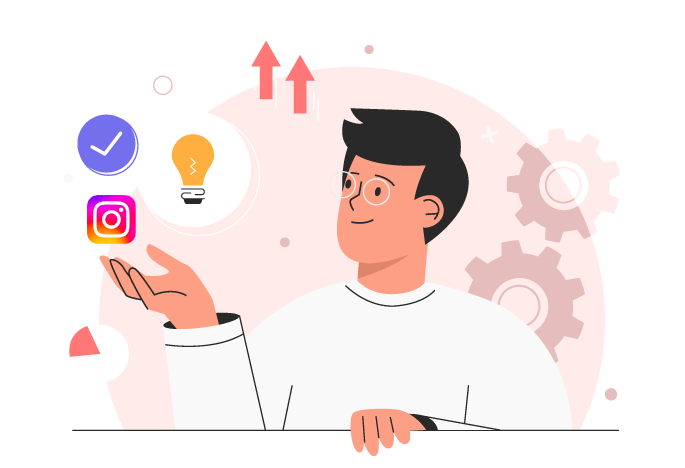 Well, event promotion on Instagram is not as easy as just posting photos or sharing videos. But to make it easier, we have concluded some of the best creative ideas on Instagram for event registration and ticketing.
Instagram Stories for Event Registration: The One-Day Feed
Instagram Story is one of the most used features yet an effective way to be visible to your followers on a regular basis. Instagram stories are similar to Snapchat stories, which disappear after 24 hours of posting it. Statistically, it is proven that stories do perform well in terms of engagement, as a whooping 500 million users engage and use the story features by Instagram.
In-Person, Hybrid, Virtual
Create an Extraordinary Event Experience
Across All Event Formats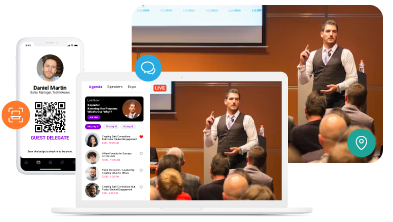 Effective Tips To Use Instagram Stories For Event Registration that Pays the Best ROI
It is the best way to recap any moment or highlight the campaign's posts. You can post a mix of photos, and videos with extended music, GIFs, hashtags, locations, and CTA links, to effectively drive registrations. Also, use Instagram stories for promoting new posts and content, while you can leverage it to announce any other things.
Pro tip*: An U.S.-based company keeps posting their employee's day-to-day moments at their workplace to keep the audience engaged. Even if you don't have anything to post on stories, find funny memes, valuable content, or create yourself to stay visible in the market.
Attract the Audience with Instagram Reels for event registration with the Savvy #Hashtag
Reels, music, and savvy #hashtags are a great combination that is strategically deployed on Instagram. A Reel is a short-form video that can be anything from motivational, to funny or any other short video. Make sure to be relevant to your industry (even though you are creating something funny or engaging) and to align with your brand. Instagram is all about aesthetically appealing video games, so it is preferable to use the right filter and mix your video that appeals to the audience.
Now coming to the hashtags, use the relevant industry #'s that your targeted audience follows or searches for. To make it possible, do extensive research and then make a list of potential keywords. Also, keep changing them on a regular basis and track the metrics to analyze which performs the best.
Pro tip*: It is not essential to use only industry-related hashtags, as sometimes irrelevant hashtags can work well. In the end, your ultimate goal is to reach a wider audience and enhance engagement that generates potential leads. So, everything is fair.
Classify your hashtags on the basis of your next event;
Branded hashtags – These are the event-specific #hashtags (example: #DreamcastProductlaunch).
Industry hashtags – hashtags that are related to your industry. (example: #technology).
Niche hashtags – These are ones that elaborate on your audience and industry (for example #technologyinnovations).
Content hashtags – Content-based hashtags that directly communicate your type of content posted (example: #Dreamcastfunmoments).
It is important to decide the audio of the reel based on the content. If it is just a collage of photos with no original audio, you can use trending music. However, original audio or voice can have a huge impact too.
"Keep it short, simple, and memorable."
Unleash Live Streaming Feature of Instagram to Attract Event Registration!
It is not the storytelling that always wins, how about creating a story itself? We mean to say, what about the live-streaming feature that is provided by Instagram? Well, before we talk about it. Do you know? Instagram is owned by Facebook, and that too is owned by Meta. That is why Instagram ads are run by Facebook Business Managers.
Well, Facebook live streaming services are considered the best feature that is shifted to Instagram. You can leverage this to stream your event. No, No! We are talking about event promotions but yes that you can also engage with the audience and reach a wider audience beyond the geographical boundaries.
In-Person, Hybrid, Virtual
Create an Extraordinary Event Experience
Across All Event Formats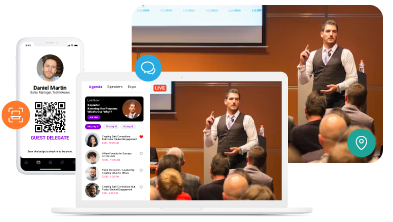 So, coming to live streaming services, host an engaging session with your audience like a panel discussion (if it is a corporate event), stream with influencers, or showcase behind-the-scenes stream feed. Do anything that can appeal to the audience to create excitement and interactivity that encourage viewers to register for your next event.
Create Excitement To Enhance Event Promotions by Repurposing the Content on Reels!
There is no harm to use your last event feeds or clips on your social media to promote your next event. Using the old clips and making them into new ones is known as repurposing. It is effective to enhance Instagram for event registration promotions, which does not take much more time. Create clips and reels or short-video by repurposing the content, which can work as an excitement tool that potentially triggers the audience and creates a FOMO state. To maximize the effort of Instagram Reels for event registration, you can look forward to these pointers;
Make a short video by combining the memorable moments or key highlights of the event.
Recap the memories of both brand and audience engagement in between to encourage more registration.
Use engaging quotes and captions that align with the Instagram Reels for event registration.
Also, put the prepared clips on the Instagram stories for event registration.
Run and Create Effective Instagram Ads to Promote Your Event
You might have noticed while using Instagram that you see the ads for new products or services that you recently started looking at through web searches. Well, this might not be completely true, but in most cases, this happens. Also, no matter what? But if you know that your target audience is on Instagram, it is best to create a beautiful ad. Start setting strong goals with the right format and targeting the right geographical location and audience. As discussed, Instagram is Facebook-owned, so it runs via Facebook Ads Manager and you can witness the three main audience types.
Core audience – Default option to target Instagram ads.
Custom audience – People or groups based on your in-house data of emails and other contacts that are already associated with your brand.
Lookalike audiences – Individuals or groups with similar interests to your brand and similar interests that align with your brand.
There are particularly two options, one is to boost Reels, but we recommend you go with Instagram event ads. As they have a higher attraction rate and surely increase visibility and increase event registrations.
7 Tips and Tricks to Boost Instagram for Event Registration With Ease
There are many tips, tricks, or best practices that you can include to boost your event promotions using Instagram stories and reels. So to ease your event promotion journey, we have concluded some of the best key pointers;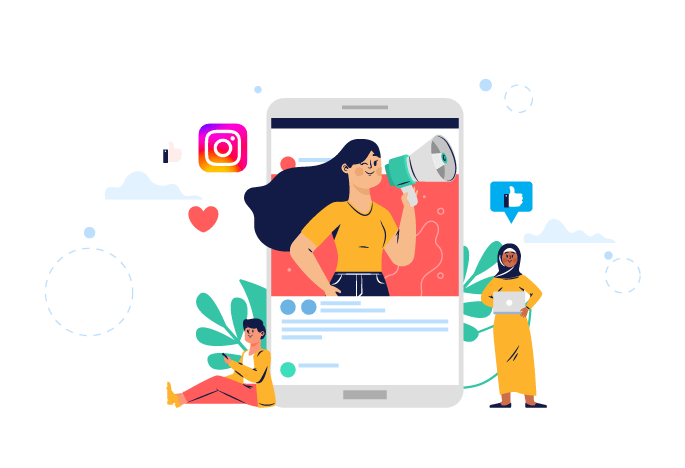 1. Know Your Audience
It is always good to know your audience, their interests, likes, dislikes, and everything that helps you streamline your event planning and execution journey. Every event or brand has a specific set of audiences with some preferences and choices. Analyze all that and make your next event theme like that, or create Instagram stories for event registration in a way that excites them.
2. Deliver Value Yet Showcase Urgency With Instagram Stories or Reels
Value-added content is highly valued and liked by everyone. Content with zero value is just a waste of human effort and time, money, and everything else associated. It is not always that your content should be knowledgeable, but funny or entertaining content is also relevant as it gives some value to it. However, value is not everything when it comes to creating Instagram Reels for event registration. As you need to create a sense of urgency by mentioning the deadlines or last offer ticket deals or something that drives event registration and captures people's attention. For example, in a supermarket discounted sales attract more consumers, so this can apply on Instagram too.
3. Use Instagram's Countdown Sticker
As discussed above, how to create a sense of urgency with Instagram post registrations. Use Instagram stories for event registrations, but in the post, use countdown stickers to build excitement and anticipation. Also, place the date and timings of your event with the last date for registrations.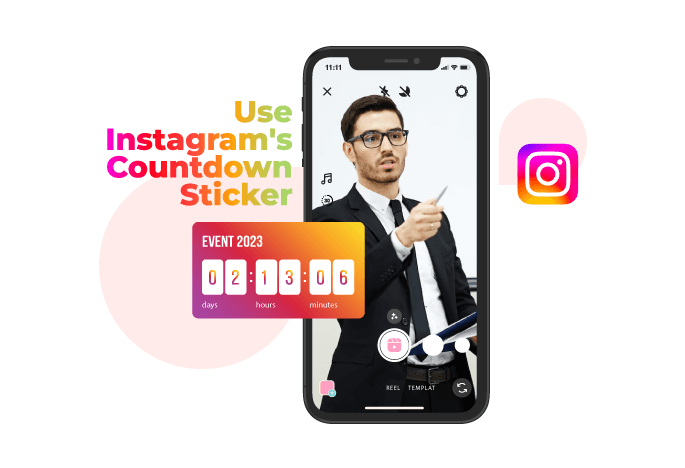 4. Share User-Generated Content in Instagram Stories Highlights
It is also possible that your event is of multiple days and registration is available for each day separately. In that case, encourage your audience to share their experience with pictures or videos (like testimonials of their enjoyment). Post them on your brand's Instagram page on stories to showcase the energy and excitement of your event and attract more registrations for future or ongoing events.
5. Collaborate with Influencers, Partners, or Other Event Organizers
Unity has more power than any individual. So, partner with other event organizers of your industry or domain who might have higher audience reach or simply Instagram followers. Furthermore, if you don't want to associate with your competitors. How about collaborating with influencers who are not your competitors, but instead a best friend who can help you reach your event promotions journey to the next level? Make sure if you want to collaborate with influencers, choose the one that appeals to the audience and has a similar target audience aligned with your brand values.
In-Person, Hybrid, Virtual
Create an Extraordinary Event Experience
Across All Event Formats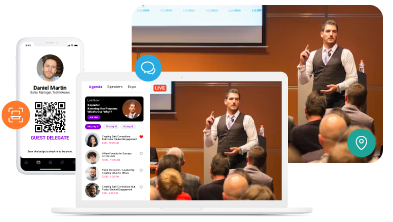 6. Make Your Event Promotion Live With Instagram Live
Live Streaming on Instagram is a great way to interact and engage with your audience in real-time in a more personal way. You can use social media streaming to showcase your behind-the-scenes, host Q&A sessions, or even give a virtual tour of your event venue or preparations.
7. Use Instagram Analytics to Track Engagement and Adjust Your Strategy
Instagram has inbuilt analytics and tracks engagement features that provide valuable data about your content posted (reels, stories, or simple posts). Use these metrics, data, and actionable insights to streamline your event promotions, planning, and event execution process. For example; If you notice that a specific segment of the content is performing well then you should focus on creating more of that sort of content.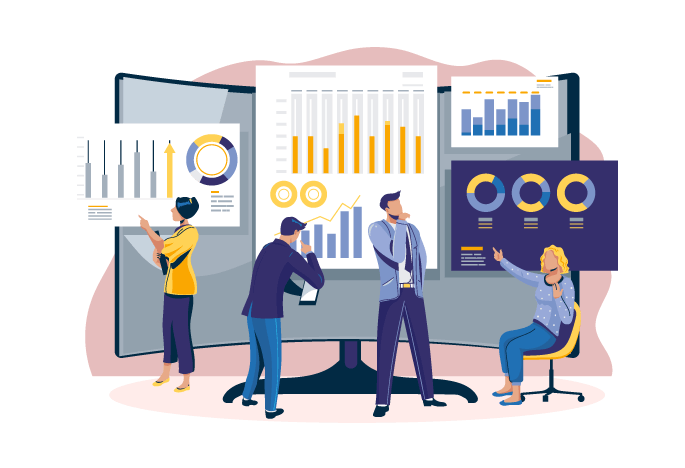 Significant Considerations You Can't-Miss While Creating Instagram Stories and Reels for Event Registrations!
There is particularly everything possible we have covered in this post so far, yet there are four things that make any kind of content on Instagram more unique. So, let's start considering them to be more creative;
Instagram is a platform with a user base that likes aesthetic visuals. Try creating unique, aesthetically beautiful reels or posts that catch the audience's attention.
Short, simple, crisp, and cutthroat lines that soothe anyone's heart yet convey the messages are the best way to create captions and text overlays in stories or posts. This approach can also appeal to an audience who is watching your content without audio.
Advanced settings can take you to a new level of success if you know in which community your brands come in or simply your next event theme. Instagram allows you to categorize your brand page and the content that you specifically wanted to target.
Without the call-to-action (proper CTA) you can't encourage users to take action or register for your event. So, never forget to mention the CTA in your reels, posts, or stories.
Summing Up
Instagram is the best social networking site to promote your event, no matter what kind of event you're hosting. To make your event more successful, try our creative ideas and create Instagram stories and reels for event registrations. If you want to increase your audience, you should also consider live streaming your event not just on Instagram, but also on other platforms in real-time. To further enhance your event, Dreamcast offers a range of services, including engagement features like social media walls and 360-degree cameras. Book a free demo with us to learn more!
FAQs
What are the guidelines for Instagram stories?
There is no particular guideline for Instagram stories but avoiding copyrighted content and offensive content that go against community guidelines to get your account banned is a must. Also, keep the content short, and simple and use high-quality visuals with appropriate mentions and tags to maximize reach and engagement.
How to use Instagram Stories for event promotions?
By using interactive elements and appealing visual images and videos with specific hashtags, interactive polls, and other features, you can promote your events. Do not forget to add the registration page link while using Instagram stories for events.
How to boost event promotion on Instagram through IG stories?
By using visually appealing content with high-quality audio, showcasing what the audience can expect by attending your events, and by talking about the event's USP, you can boost your event promotions. Additionally, you can use influencers to promote or by offering discounts, using solid captions, thumbnails, and interactive discussion with real-time conversation in the comments sections.
How do you build suspense for an event on Instagram?
To build suspense for an event on Instagram you can post teasers, sneak peeks, behind-the-scenes footage, countdown posts, live streaming (discussion with influencers or guests), and collaboration with other influencers or partners.
How do you promote events on social media?
By creating engaging posts, reels, and uploading stories while using relevant hashtags, writing captions, tags, and mentions, collaborating with other partners, paid ads as well as engaging visuals and videos.
What are the benefits of Instagram Stories for event registrations?
From the many benefits of Instagram stories for event registrations, they are highly engaging, have real-time analytics (to understand audience behavior), create a sense of exclusivity, and have interactive features (polls, Q&As, and others) that increase the ROI.
In-Person, Hybrid, Virtual
Create an Extraordinary Event Experience
Across All Event Formats