Artists and art enthusiasts are embracing the potential of art event exhibition platforms in today's digital and competitive world to enhance their creativity and boost sales. Since virtual art exhibition platforms for online exhibitions have grown in popularity, artists may now present their work to a worldwide audience, removing geographical limitations and creating new opportunities for success. 
In 2020, approximately 51% of art buyers expressed the belief that the changes in their art purchasing habits would remain long-term. However,  84% of art buyers now believe that the digital transformation in the art market is set to become permanent. 
In this blog, we explore eight powerful ways Art event exhibition platforms can boost art sales, making it easier than ever to sell art and thrive in the competitive art market.
Boost the Sales with Best Online Art Exhibition Platform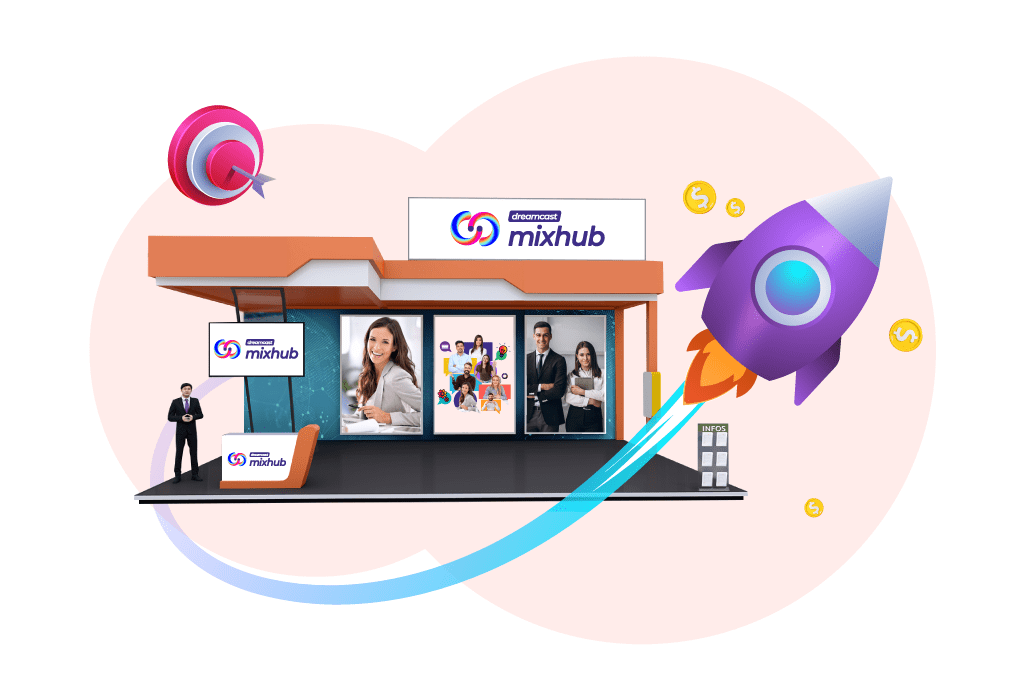 1. Accessibility
The comfort of accessibility is something that virtual art exhibition platforms provide for both artists and purchasers. The work of artists is always on show and accessible for purchase, unlike physical exhibitions with set hours. Its adaptability serves diverse worldwide audiences in various time zones, enabling them to view and purchase art whenever it suits them. The likelihood of a sale is increased by the constant visibility and availability of an artist's work for potential customers to find.
2. Enhanced Art Presentation
Best online art exhibitions make use of cutting-edge technology to provide attendees with an engaging and eye-catching experience. With high-resolution photos and online galleries, potential purchasers may study the artwork in great detail, recreating the experience of seeing it in person. With the help of virtual tours, 3D immersive experience, and interactive elements, art fans may examine the works of art from a variety of perspectives, providing a compelling and engaging experience. Potential purchasers are more inclined to think about making a purchase because of this improved presentation, which helps them emotionally connect with the artwork.
3. Networking Opportunities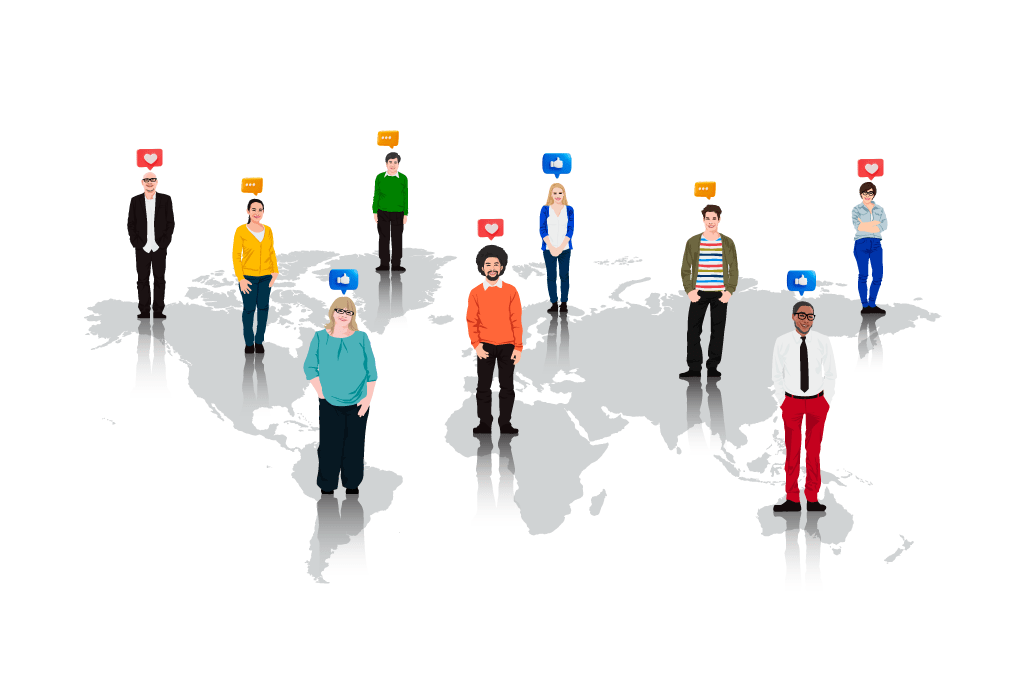 Platforms for online art event exhibitions provide online gathering spaces for curators, collectors, and art fans from all around the world. Artists can interact and network with potential buyers, other artists, and industry professionals.  These connections may result in partnerships, commission chances, and even gallery representation, all of which boost the sales of fine art. Building a strong network within the art community not only boosts sales but also fosters long-term relationships that can be valuable for an artist's career growth.
4. Global Reach and Exposure
The geographical restrictions that frequently restrict artists' reach are broken down via art event exhibition platforms. Artists may reach a large worldwide audience by hosting the best online art exhibitions. This exposure reaches potential customers from many nations and cultures in addition to local art aficionados and collectors. Artists are able to draw a wide variety of art enthusiasts as a consequence who would not have been able to reach through conventional physical exhibitions.

5. Targeted Marketing
Platforms for online exhibitions frequently include advanced marketing tools that let artists focus on certain audiences depending on their preferences and interests. By targeting the correct audience with their promotional efforts, artists can make sure that the people who will value and support their work get exposed to it. Artists may draw interested and enthusiastic customers by concentrating on focused marketing, which increases the possibility of successful sales conversions.
6. Real-Time Analytics
Virtual Art Exhibition Platforms give artists useful real-time statistics regarding the effectiveness of their artworks. Artists may monitor visitor behavior, comprehend which pieces of art garner the greatest interest, and spot trends in patronage patterns using these data. With the help of this data-driven strategy, artists are better able to decide on their marketing plans and modify them as necessary to cater to the needs of their audience. Artists may increase sales by optimizing price, marketing strategies, and overall presentation by studying real-time data.
7. Reduced Overhead Costs
For artists, taking part in physical art shows can be expensive due to fees like venue leases, shipping, and travel charges. Virtual art exhibition platforms, on the other hand, do away with these administrative expenses, allowing artists to put more money into their work and pass the cost savings along to potential customers. Lower prices or added value can be attractive incentives for buyers, making them more likely to make a purchase. Artists may provide competitive rates and make their work more accessible to a larger audience by lowering overhead expenditures, which will eventually increase sales.
8. Audience engagement and insights
Platforms for art event exhibitions provide a special chance to interact directly with customers and get insightful knowledge of their preferences and interests. Visitors can post reviews, comments, or feedback on certain artworks on several sites. By this contact, artists may learn what features of their work appeal to collectors and where they can make changes.
Artists may forge closer ties with their audience by interacting with the audience and valuing their input. This personal touch may foster more loyalty and confidence, which increases the likelihood that attendees would consider purchasing additional artwork from the artist in the future. Moreover, gathering feedback may be a beneficial method of doing market research, assisting artists in honing their creative vision, and modifying their work to better suit the needs of their intended audience. It can also strengthen the artist's relationship with their audience and build a loyal customer base.
How to Choose the Best Virtual Art Exhibition Platform
When it comes to efficiently showcasing artwork to a worldwide audience, artists and organizers must choose the best virtual art exhibition platform. To ensure you make an informed choice, follow these essential steps:
1. Define Your Goals and Needs
Make a list of your criteria and goals before looking at a virtual art exhibition platform. Determine your goals for the platform, such as greater visibility, revenue, networking opportunities, or certain features for your art show. You may reduce your alternatives and discover the best online art exhibition platform that meets your demands by being aware of your goals.
2. Research and Compare Platforms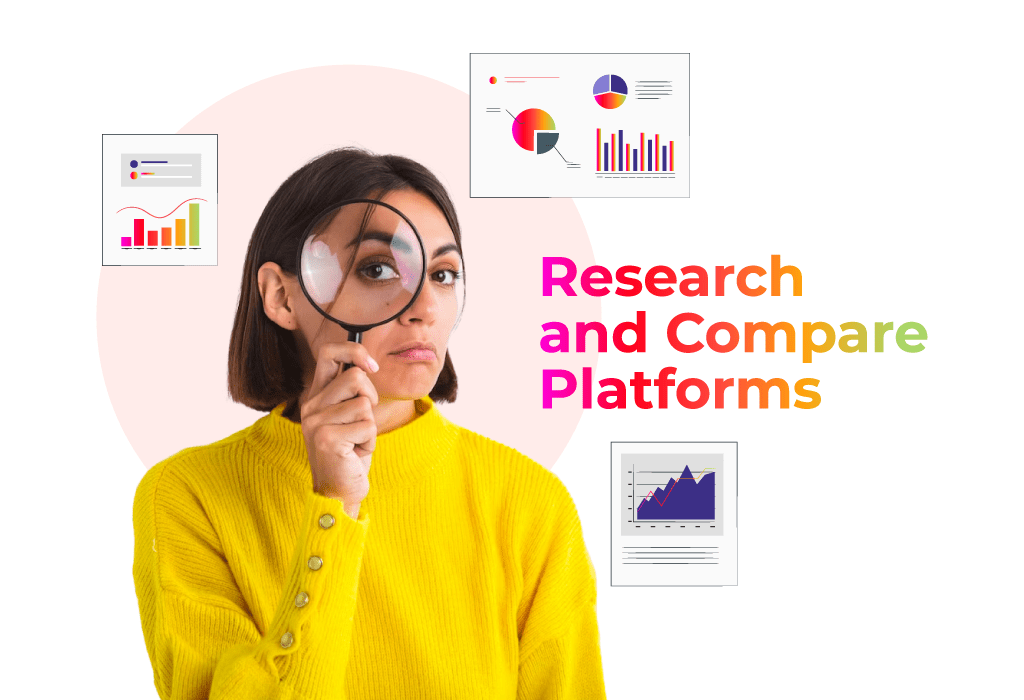 Find the best virtual art exhibition platforms by conducting a comprehensive search. Search for platforms that have a solid reputation in the art world and have received favorable evaluations from artists and event planners. Make a list of prospective the best online art exhibition platforms and compare each one's capabilities, cost, user experience, and customer service.
3. Assess User Interface and User Experience
How successfully you can use the platform and navigate it depends on the user interface and user experience. Choose the best online art exhibition platform such as Mixhub that has an easy-to-use interface that enables you to establish virtual galleries, manage your artwork, and personalize your online exhibitions. A user-friendly platform will enable you to showcase your artwork quickly and easily while saving you time and effort.
4. Check Art Presentation and Display Options
Your artwork's presentation has a big impact on how interested art enthusiasts and potential customers are. Look for a platform that supports high-resolution images, 3D virtual galleries, and interactive elements. The platform should enable you to present your artwork in a polished and eye-catching way.
5. Consider Global Reach 
The best online art exhibition platform should have a wide reach and attract a diverse global audience. Ensure that the platform has an active and engaged community of art enthusiasts, collectors, and buyers from various regions. A broader audience will increase the visibility of your artwork and enhance the potential for sales and networking opportunities.
6. Evaluate Marketing and Promotion Tools
Successful online exhibitions must consider marketing and promotion. Choose the best virtual art exhibition platform that offers powerful marketing capabilities. For example, analytics to monitor the success of your advertising campaigns, social network integration, and customized email campaigns. You may better contact your target audience with the use of efficient marketing tools.
7. Security and Transaction Support
Online transactions must be secure at all times. Be sure the platform has encryption and secure payment mechanisms to safeguard private data. Additionally, it is important to look for the best virtual art exhibition platform such as Mixhub that places a high priority on data privacy and provides seamless transaction assistance.
8. Review Customer Support and Resources
Good customer service is crucial, particularly if you have inquiries about how to use the platform. Verify whether the platform provides quick access to customer assistance via phone, chat, or email. 
9. Consider Pricing and Value
Examine the value offered by the best online art exhibition platforms for virtual art exhibitions by comparing their price structures. You may test out a platform's capabilities for free during certain platforms' trial periods before deciding to use it.  Most art exhibition platforms such as Mixhub offer cost-effective pricing plans. Choose a platform that fits your budget and offers the functionalities and assistance required to meet your exhibition goals.
10. Seek Recommendations and Feedback
Ask for referrals from other artists, event planners, or online art communities. Hearing about other people's experiences with other platforms might provide you useful information and aid in your decision-making.

Conclusion:
Platforms for art event exhibitions have transformed the way artists sell their artwork. It provides them a worldwide platform and a range of options to succeed in the art market. The benefits of these platforms are apparent, ranging from targeted marketing to increased global reach and improved art exhibitions. Artists may sell their work easily and reach their full creative potential by embracing the virtual art exhibition platforms.
FAQs 
Q1. What is an Online Art Event Exhibition?
An Online Art Event Exhibition is a virtual showcase of artworks hosted online. With a virtual gallery space, it enables artists to display their works to a global audience.
Q2. How do visitors access an Online Art Event Exhibition?
The dedicated virtual art exhibition platform provides access to the online art event exhibitions. For visitors to browse and explore the artworks, organizers frequently offer a virtual gallery space with individual artist pages or a centralized display.
Q3. Can artists from any country participate in an Online Art Event Exhibition?
Yes, one benefit of online exhibitions is their ability to draw artists and viewers from all over the world. Artists from various countries can participate, and visitors can explore artwork from diverse cultures and backgrounds
Q4. Are there any interactive features in an Online Art Event Exhibition?
Interactive elements such as live chats, virtual artist talks, webinars, or Q&A sessions are frequently included in online art event exhibitions. With the help of a virtual art exhibition platform such as Mixhub, visitors can interact with artists through these features, ask them questions, and learn more about the artwork.