Now, Meta has entered the fray with a significant launch connected to Instagram.
Since Elon Musk bought Twitter last year, the Twitter landscape has changed significantly. In an effort to dethrone the giant, many new competitors have arisen. Although some of them, like Bluesky, Mastodon, Spill, and T2 have generated some hype, none of them have truly taken off. Wait, Instagram Threads is different.
On July 5, the tech giant Meta officially launched Threads, a Twitter competitor.
After eleven years, Mark Zuckerberg tweeted for the first time. He made a joke on Elon Musk by posting a meme of Spider-Man pointing towards Spider-Man.
According to CEO Mark Zuckerberg, more than 10 million people signed up for the Instagram Threads App in the first seven hours. 
Instagram Threads has already attracted millions of users, and Threads did it in a remarkably short amount of time. It outpaced ChatGPT, which reached 1 million users in 5 days. So what is the secret sauce of Instagram's new Threads App? Let's look at it.
What is Instagram Threads App?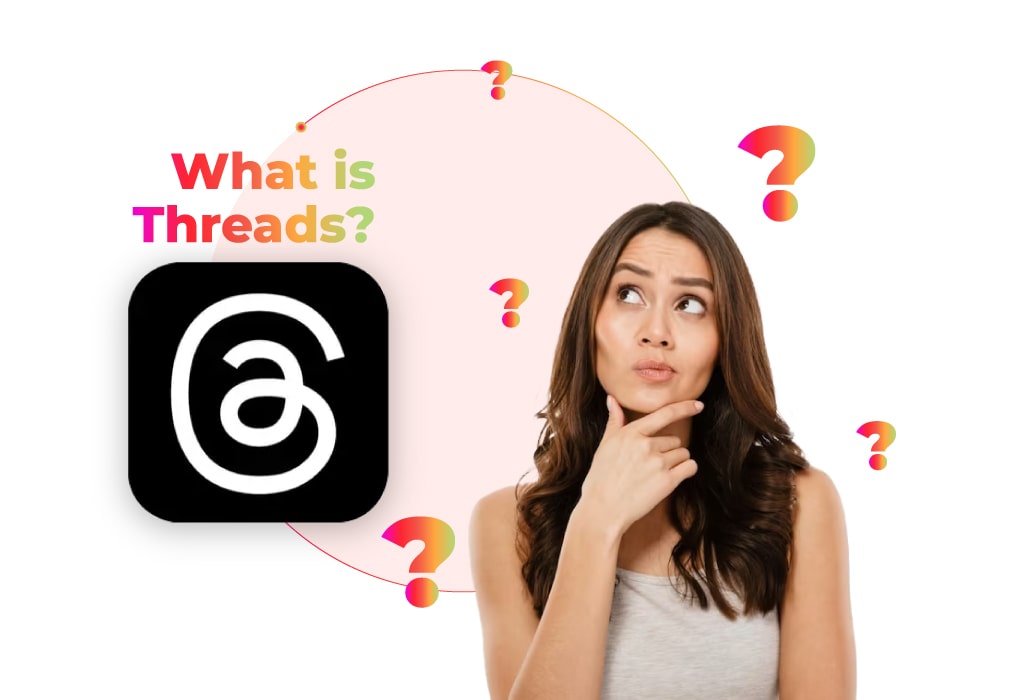 Instagram Threads app is a standalone text-based public conversation app developed by Instagram. It is intended to help users and their closest friends have private and intimate conversations. The application functions as an addition to the Instagram platform, enabling users to easily share messages and posts with a chosen set of friends.
Instead of focusing on visual content, this platform emphasizes conversations and interactions. Instagram users will be able to interact with their close friends and exchange content in a private and controlled environment with the help of Threads, which seeks to offer a more personal and focused messaging experience.
Instagram Threads App bears similarities to Twitter in terms of its feed structure and real-time conversation capabilities. It allows users to share photos and videos and have real-time conversations on the platform. 
Meta, the parent company of Instagram, has announced that messages posted on Threads will be limited to 500 characters. Similar to Twitter, users have the ability to reply to, repost, and quote others' posts on Threads. However, the app also incorporates elements of Instagram's visual aesthetic and navigation system. Additionally, users can directly share posts from Threads to their Instagram Stories, further integrating the two platforms.
How do I sign up for Instagram Threads App?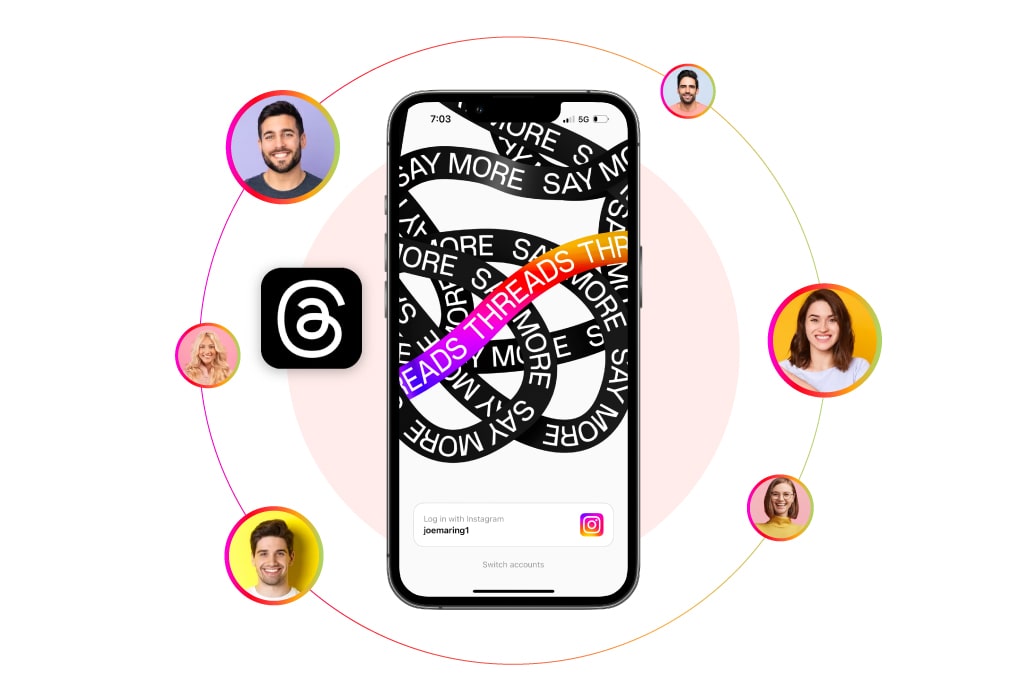 Instagram Threads' simple sign-up procedure is one of the key reasons for its initial success. Instagram Threads App makes use of Instagram's large user base of 2.35 billion people, in contrast to other Twitter competitors that start from zero. Users don't have to re-enter their personal information while joining Threads because they can easily sign up using their current Instagram accounts. Moreover, even the Instagram bio may be immediately imported into Threads, making it easier for individuals to sign up.
With Threads being readily accessible on both the Apple App Store and Google Play Store in India, getting started with the app is a straightforward process. Users simply need to download Instagram Threads App, open the app, choose the option to "Log in with Instagram," and then click on the "Import from Instagram" button. 
Depending on when you sign up for Threads, you receive a unique ID. On your Instagram profile, this ID shows as a badge next to your name or username. It informs others that you utilize Threads.
What are the Features of Instagram Threads?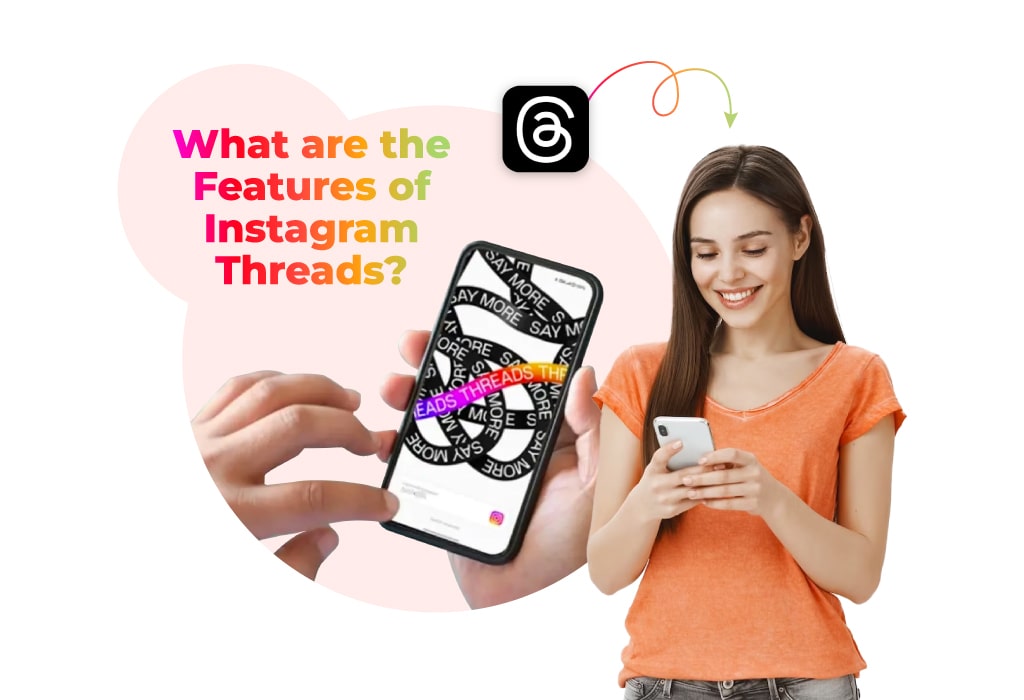 Seamless integration with Instagram's close friend list
You may effortlessly connect with your close friends using Instagram's new Threads App, which is closely integrated with Instagram's Close Friends feature.
Easy-to-use chat feature for private conversations
It is simpler to conduct meaningful connections with your close friends thanks to Threads, which offers a streamlined messaging experience focused on private chats.
Status updates to share activities, locations, and mood at the moment
To let your friends know what you're doing, where you are, or how you're feeling right now, you may post your status on Instagram's new Threads App. 
An optional feature called Auto-Status updates your status automatically based on information from your phone, including your location and movement. Your friends can see what you're doing.
Close Friends Story feature
Threads integrate with the Close Friends Story feature on Instagram, enabling you to share exclusive content with your close friends through Stories.
Blocking, muting, and other advanced privacy control for users
Advanced privacy settings are available in threads, giving you more control over who may engage with you. You can block, mute, or restrict users as necessary.
Automatic message deletion for short-lived conversations
You can set messages to automatically delete after a specific period of time, ensuring that your conversations remain private and temporary.
Instagram Threads App notify you if someone takes a screenshot of your conversation, promoting privacy awareness and giving you a sense of control over your shared content.
Could Instagram Threads App be the 'Twitter killer'?
We can't yet say for sure if Instagram Threads App will be the "Twitter killer." The app has only been out for a short while, yet it already has a large user base. But it's unclear if these people will stick around and keep using the app.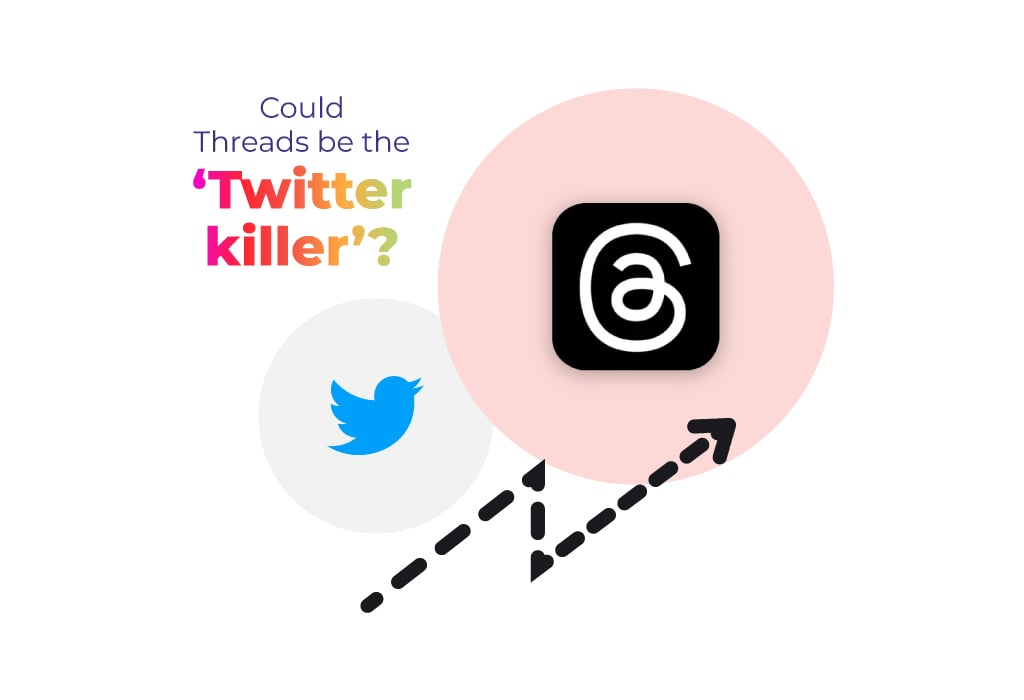 There are a few elements that can help Threads compete successfully with Twitter. The first is that Instagram, which already has a large user base, is closely connected with the app. This could make it easy for Instagram users to switch to Threads without having to learn a new platform. Second, compared to Twitter, Threads emphasizes more intimate and private conversation. Users searching for a more personal connection with their friends and followers may find this appealing. Third, Threads is designed to be more aesthetically appealing. Younger users, who are increasingly utilizing social media for visual content, may find it more appealing as a result.
But there are also some challenges that Threads will need to overcome in order to become a successful Twitter competitor. First, the app still lacks several essential components like search and hashtags. Users who wish to locate and follow interesting content must have these qualities. Second, compared to Twitter, Threads is not well-recognized. It could be challenging for the app to draw in new users as a result, especially outside of the Instagram group.
FAQs
Q1. Can I use Threads without an Instagram account?
No, using Threads without an Instagram account is not possible. You need an Instagram account to use Threads because it is an Instagram app.
Q2. What are some features that are currently missing from Threads?
Full web version support
Editing posts
Inline translation
Hashtags
A way to see your own liked posts
Q3 . Can I use Threads on my computer?
No, Threads is only available as a mobile app. So, you can't use it on your computer.
Q4. Is Threads safe?
Threads is a secure app that uses the same security features as Instagram. Your messages and photos are encrypted and stored on Instagram's servers.
Q5. What are the limitations of Threads?
There are certain restrictions because Threads is still in its early phases. For instance, you can't search for people search on Threads or include hashtags in your Threads.