Nowadays, you can find a lot of smart online event solutions that can not only help you manage your online event audience but also the offline participants. They help you connect, engage, and interact with the global audience without any barriers.
Have you heard about smart event solutions? Do you want to know more about the smart event registration system?
No matter whether you know smart event solutions or not, this blog will guide you thoroughly. So, without further ado, let's know all of the benefits you can get by taking the smart event registration system for your event in 2023.
12 Advantages You Can Offer to Your Online and On-Spot Event Audience!
The best you can get with the smart event registration system are as follows: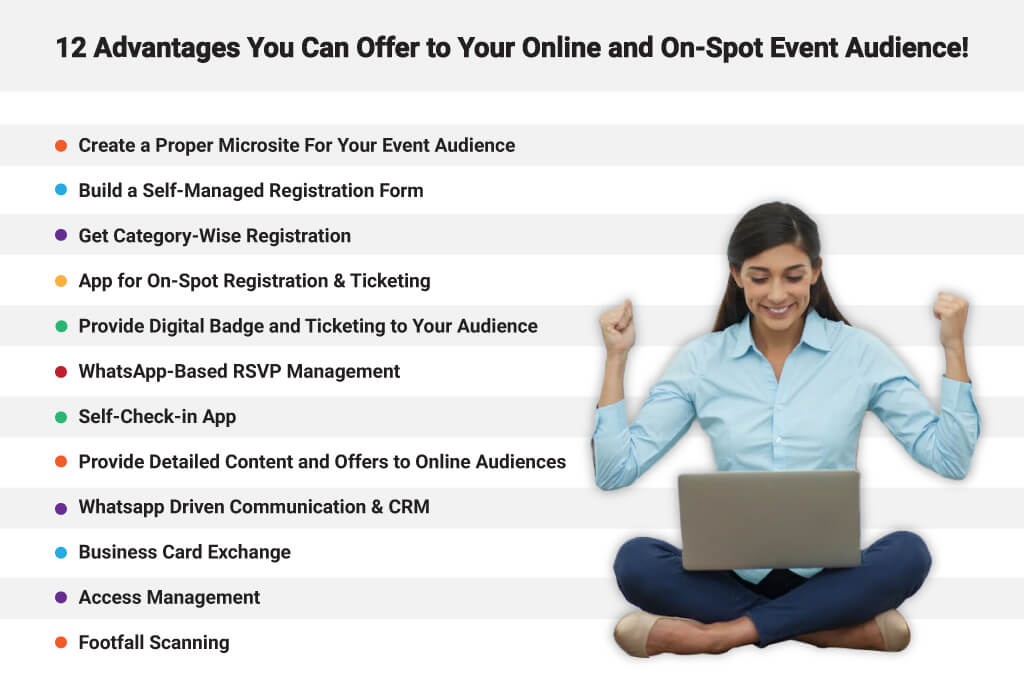 1. Create a Proper Microsite For Your Event Audience
You will get a microsite builder for your event with smart event solutions. It can be helpful in creating a separate microsite for all information related to your event. Furthermore, you can provide a page for your audience with complete information about your online and on-ground events.
For instance, you can add the date, time, offline event venue, app link for online attendees, speakers, sessions, topics, agendas, and many other details. Hence, your audience can decide whether they want to join an online or an offline event after learning the complete schedule.
2. Build a Self-Managed Registration Form
The smart event management platform can give you the freedom to create a registration page for your event. You can make both your audience whether they want to join online or offline, register through this page. Hence, no need to wait in a long queue anymore to get the event tickets. You can simply register online and get the tickets online as well.
3. Get Category-Wise Registration
The smart event registration platforms provide the option to categorize the registration models. All you need to do is create a particular category for your users to register. Hence, you can maintain both the online and offline information without hassle.
4. App for On-Spot Registration & Ticketing
You can create an app for your own brand events. It can be a white-labeled app where you can introduce an event every time you conduct one. Hence, you can make your application an easy-to-reach place where your audience can reach directly to get complete information about your event and register for it. Also, they can receive a digital ticket on the app itself.
5. Provide Digital Badge and Ticketing to Your Audience
The online event booking system makes it easy for attendees to get their tickets via different modes. You can provide online tickets to both online and offline audiences with the following features: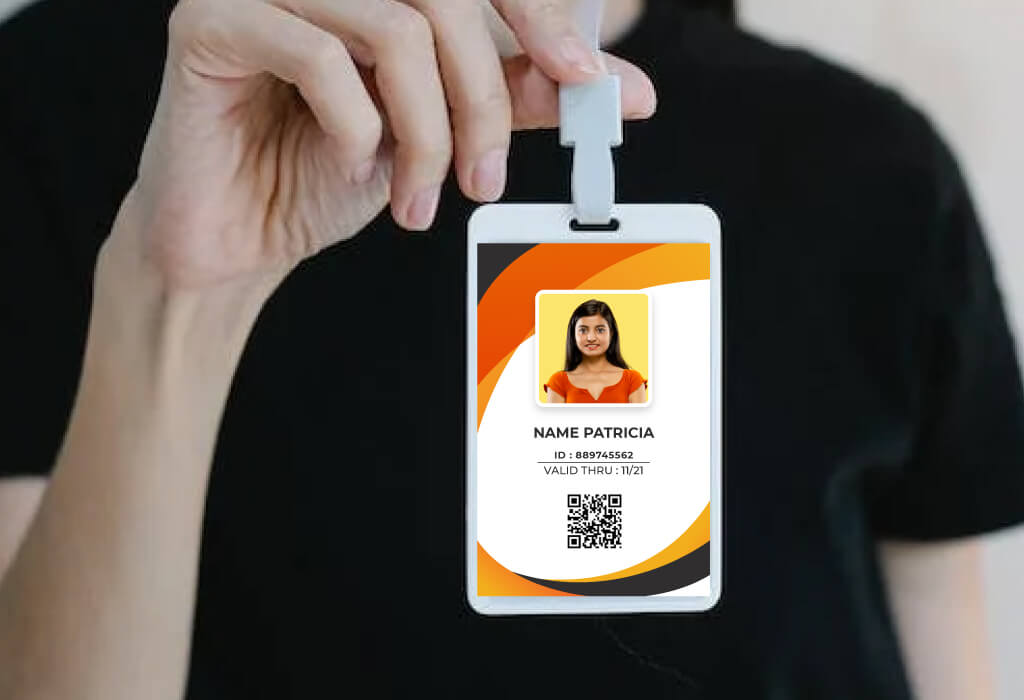 QR Code Check-Ins: Opt for QR-based tickets for the audience so they can simply receive a ticket online via email, SMS, or any other mode. You can scan the tickets at the time of entry to the auditorium just like movie ticket scanning.
On-Spot Badge Printing Over Simple Hardware: You can print the M-badges for your offline event audience. They can wear those badges throughout the event for easy access to various parts of your event ambiance.
WhatsApp-Driven Digital Badges and Ticketing: You can create some digital badges and tickets for your audience. They can receive their tickets on WhatsApp so that they can show them during the entry at the event.
6. WhatsApp-Based RSVP Management
You can confirm your audience seats easily with WhatsApp. Send them RSVP messages over WhatsApp to know how many people confirm to come and attend your event. This way, you can manage the seating arrangements for your audience in a physical venue.
7. Self-Check-in App
The online ticketing platform and services make it easier to check in for an offline event with self-check-in through the app. Hence, being an event organizer you will be able to make your audience present digitally or manually. They can use the app to make the presence of their on-spot event attendees.
8. Provide Detailed Content and Offers to Online Audiences
You can share numerous pamphlets, flyers, brochures, and other content with your offline event attendees. But what about online users? How will they know all your offers and services? So, you can create a document library for your online event participants where they can find various services in detail. For instance, if you are from the hotel industry, you can share modules for e-commerce, hotel booking, packages, and a lot more.
9. Whatsapp Driven Communication & CRM
You can make your online and offline user journey seamless by guiding them throughout the event via WhatsApp. Furthermore, you can utilize this app with features like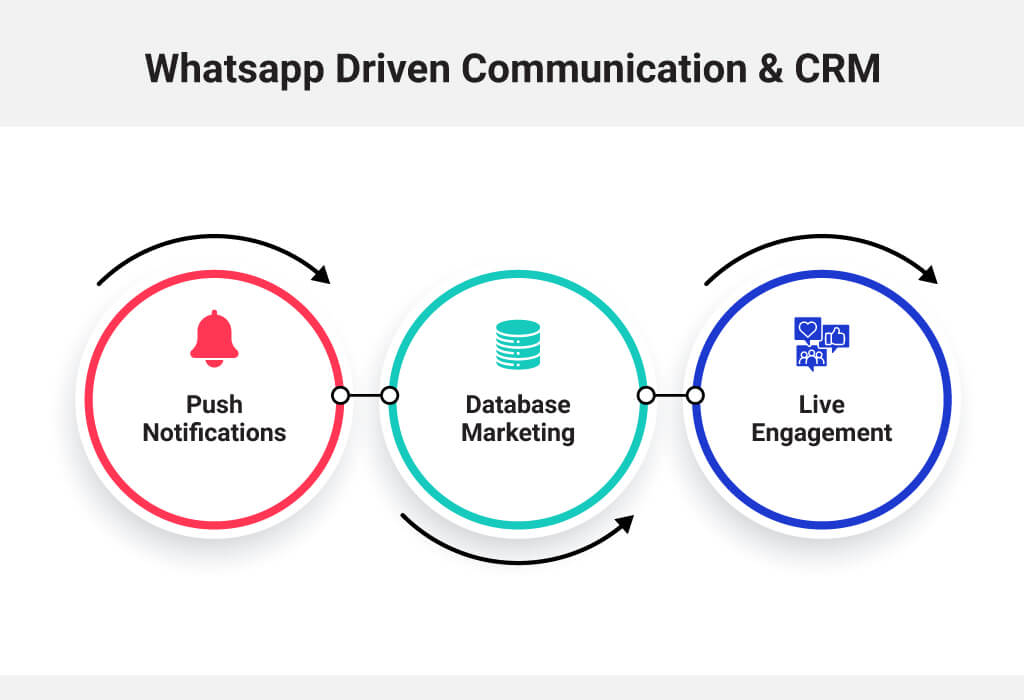 Push Notifications:
Send automated messages to your users over different touchpoints.
Add custom replies for frequently asked questions.
Database Marketing:
Set up one-time or recurring campaigns
You can use rich media like images, videos, PDFs, etc., and interactive message templates like CTAs & Quick Reply buttons.
Send non-transactional messages with discounts & offers, back-in-stock alerts, & more.
Monitor campaign performance stats like no. of messages Sent, Delivered, Read & Replied to.
Live Engagement:
Connect your audience with the event moderator to ask questions directly.
Have a live poll for every live session.
Collect Feedback for every session and at the end of the event.
10. Business Card Exchange
Your audience can easily exchange their business card in an on-spot event. However, it is not difficult for online audiences as well. So, now using the app both online and offline participants can exchange their cards with anyone. Hence, the exchange can work from online to online, offline to online, and offline to offline.
11. Access Management
You can create a VIP area for a number of your audience. For instance, many online events have particular meeting halls for the stakeholders and other partners. This way, they get a completely separate space to conduct their private discussions and more.
12. Footfall Scanning
The best online event solutions will always provide you with a complete analysis of your event. Hence, you can get a detailed report sharing all the attendees who registered, attended, and showed interest via WhatsApp automation or app. So, you can know about all the in-person event audiences as well as the online ones.
Conclusion
The smart event registration system can make your event more smooth for both your online and offline attendees. So, what are you waiting for? Reach Dreamcast today and get the best features and functionalities to make your online and offline event experience seamless.
Need Online Solutions? Dreamcast Is Best, What Else?
One of the robust smart event solutions is Dreamcast which can make your complete event seamless. You can conduct online and offline events without hassle. We will always support you to create an immersive connection with a global audience.
Our integration helps keep your global audience engaged and connected before, during, and even after the event with our app, WhatsApp automation, and other integrations. You can get a complete combo pack as we have tremendous offers for your next in-person, virtual, and hybrid events. From ambiance to content to feedback, you will get everything that can make your event a success without delay. You can get a smart event registration system that can change the complete experience for your audience.