An event photo booth is a fun and interactive way to enhance the experience of your attendees. Event photo booths are effective to keep your audience engaged and build your brand awareness. Event photo booths help event organizers capture some amazing moments at their event, which they can later use for their social media account, website, etc for promotional purposes.
There are various types of event booths that you can set up according to the needs of your event. In this blog, we will explore more about event photo booth ideas, tips, and trends.
20 Creative Event Photo Booths Ideas, Tips, and Trends to Make Your Next Event Successful
Here are the 20 most creative photo booths ideas, tips, and trends to enhance your attendee's experience at your next event.
1. Hashtag Photo Booths
There are various amazing event photo booth ideas available and the hashtag photo booth is one of them. When you host any kind of event and create a specific hashtag for that particular event you can use the hashtag photo booth to display all the content that your audience is posting by using that hashtag. You can also integrate these photo booths with your social media platforms, website, landing page, or event microsite.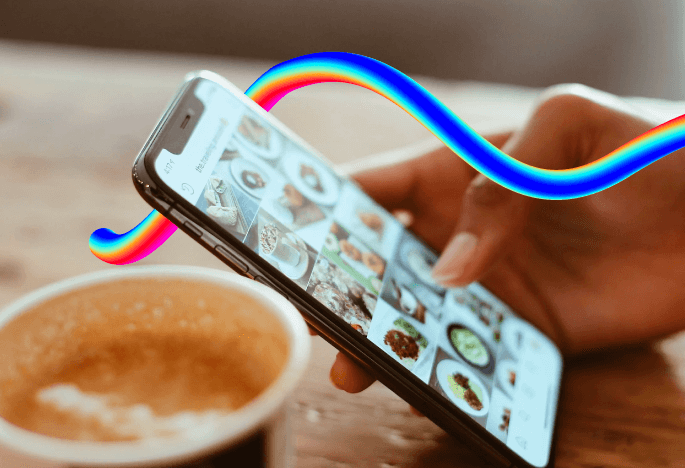 2. DIY Booths
DIY booths are perfect for event organizers who want to offer their attendees a more personalized and enhanced experience to their attendees. DIY event photo booths give more space for branding and personalization. For a DIY photo booth or event organizers have to build everything from scratch and they are time taking. If you have got enough time you can plan and build a photo booth for your event that reflects your brand.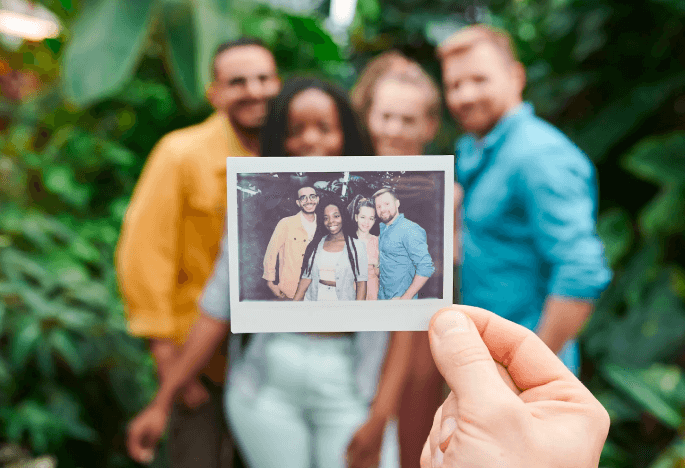 3. Exhibition Booth
An exhibition booth is another popular event booth idea. These booths are perfect for exhibition events. With the help of an exhibition booth, event organizers can showcase their products and services at the event. An exhibition booth allows the organizer to provide all the relevant information regarding their product and service to their attendees. The main goal of installing an exhibition booth is to generate more leads, build brand presence and attract the target audience.
4. Green Screen
Green screen event booths are quick to set up and give participants and organizers a chance to experiment. With green screen booths, participants can select their virtual backgrounds and they can use virtual props, etc. These event booths are perfect for marketing and branding the events. As organizers can use their brand's or event theme as a virtual background for the booth.
5. Wedding Photo Booth
Photo booths these days are not just limited to corporate events, fashion shows, or trade shows; they are expanding in other industries too. The wedding photo booth is in trend these days and a lot of couples are installing wedding photo booths to make their big day more memorable not just for themselves but for their attendees too. These wedding photo booths are a fun and interactive way of capturing moments at your wedding.
6. GIF Booth
If you want to stand out and offer your attendees a different experience with your brand or event, GIF photo booths are an amazing option. This event photo booth allows participants to click a series of pictures in one go and make GIFs out of it. They are a little different from other types of booths that take still pictures because they allow participants to create animated pictures that they can share on different platforms.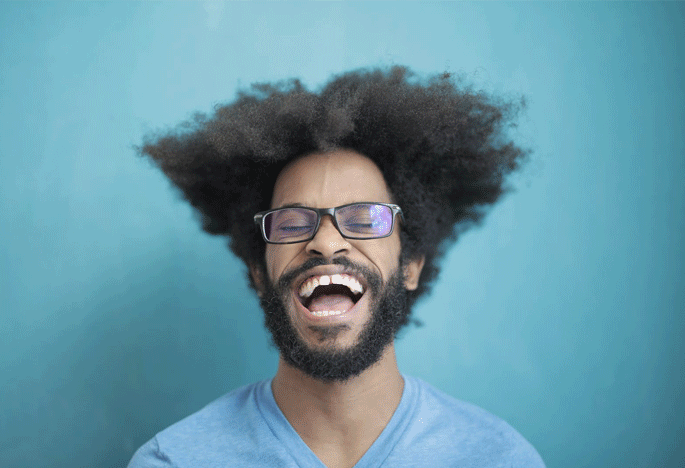 7. Trade Show Booth
A trade show booth is an event photo booth that you will usually find at events like trade shows and exhibitions only. The trade show booth displays information about the brand, the products or services that are available at the event, etc. These custom trade show booths are perfect for marketing the product or service. The trade show booth can also be virtual with a customized and branded backdrop.
If you are hosting an event that requires you to showcase the product or service you should consider installing a trade show booth.
8. 360 Spin Photo Booth
The 360 event photo booth is gaining popularity lately. These rotating photo booths can take lots of pictures while rotating 360 degrees, not just pictures these kinds of photo booths also support video format. These photo booths allow organizers to record high-quality videos while spinning. The participant has to stand on the platform and the camera will rotate around them at 360 degrees to capture images and videos.
9. Social Wall Photo Booth
When we are talking about event photo booths we can't miss social walls. These walls have become a prominent part of events recently. A social wall is a perfect event or party photo booth that allows organizers to display the images of all the participants. These types of photo booths are perfect to create a buzz around the event and encourage attendees to interact with your brand.
10. Custom Backdrops Booths
Need an event photo booth that can match the customization and banding of the event than a custom backdrop booth can be the perfect fit for you. The custom backdrop booth allows you to customize the background of your photo booth according to the requirements. These can be used for events with a particular theme. These photo booths provide a personalized and unique experience to the users.
In-Person, Hybrid, Virtual
Create an Extraordinary Event Experience
Across All Event Formats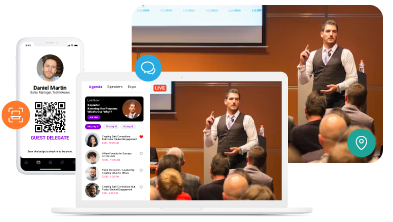 11. Leaderboard Booths
The Leaderboard event photo booth allows event organizers to display the score of games and other such activities that are taking place at the event. Event Gamification is becoming a popular activity to engage and interact with the audience effectively. And to display the score & rewards of the games leaderboard booths are a great option. These booths can be used at sports events.
12. User-Generated Content Booth
The user generated content has better reach and attracts more audience so it's a good idea to set up user-generated content at the booth. These booths will collect the images, videos, news, etc that are shared by the users and display them at the event. You can connect these booths with your social media platforms to fetch the data shared by the audience online.
13. Augmented Reality
Augmented reality is an advanced technology that is the trend lately. With the help of augmented reality, event photo booth organizers will be able to create a unique experience at the event. With the augmented reality booth users will be able to interact with virtual objects, and animations and click pictures with them.
For instance, you can click on a picture with a virtual Eiffel tower, or with a virtual dog sitting next to you in the picture. This is perfect for promoting products.
14. Virtual Reality
Virtual reality event photo booths offer a new and unique experience to the users. With these types of photo booths, participants have to use VR headsets. Participants can interact with 3D objects and virtual environments. With these users can click pictures and make videos of their experience with the virtual environment.
15. iPad Photo Booth
These event booths use iPad or tablets as cameras. These photo booths are cost-effective and suitable for small events. These photo booths have a stand, an iPad or tablet, and some materialistic and virtual props and backgrounds. With the help of these booths, users can not just click pictures but also record videos. These booths have in-built filters.
16. Live Streaming Booths
Live stream booths are interactive photo booths that allow users to live stream their images and videos to social platforms, organizers have to integrate these booths to live streaming platforms so that they can live stream the content shared by the users.
17. Glam Photo Booth
Glam photo booths are perfect for an event like a fashion show, expos, etc. These event photo booths click high-resolution images, with creative backdrops, good lighting, and props that make participants look good. These photo booths help in capturing more professional images. These types of event photo booths have in-built filters to make images look more professional.
18. Theme Based Photo Booths
Next, we have theme-based photo booths on our list, these events' photo booths are customized around a particular theme or aesthetic. If you are hosting an event around a particular theme, say Christmas you can customize this theme-based photo booth with a Christmas backdrop, props, filters, etc. These types of booths are a perfect fit for events or parties that are around a particular theme.
19. 3D Photo Booths
The 3D event photo booth is based on amazing 3D technology. These photo booths can be a great option for tech events or any other events that are mostly around tech. In a 3D event booth, there are multiple cameras and a scanner involved that help in capturing an image from all the different angles. And later these images are combined to create a 3D model.
20. Digital Mosaics Photo Booths
The digital mosaic photo booth is a booth that collects a lot of images and displays them together. This event booth is fit for large events where a lot of attendees are expected to engage with the photo booth. If your venue has more than one photo booth and you want to connect them and display all the images in one place you can go for a digital mosaics photo booth. These are suitable for in-person events in particular.
The Bottom Line
Event photo booths are becoming a significant part of the event. These photo booths help organizers offer unique experiences to their attendees and stand out. Photo booths also help with the marketing and promotions of the event. If you are hosting an event and planning to step up a photo booth at your event you can connect with us. As we help organizers set up the photo booth, track audience interaction, and market their brand effectively.
Frequently Asked Question
What is an event photo booth?
An event photo booth is a unique and interactive way of capturing moments at the event. It allows participants to capture images, get them printed instantly and share them to social media platforms, etc.
Can I customize the event photo booth?
Yes, you can customize your event photo booth according to the requirements of your event. You can customize the background of the photo booth, filters, props, photo booth theme, etc.
What are some popular event photo booths?
Some of the popular event booths that you can use to create a unique user experience are social walls, 360 spin photo booths, digital mosaics photo booths, 3D photo booths, etc.
How to set up a photo booth?
The easiest way of setting up an event photo booth for your event is by choosing a professional event booth service provider or a platform. You can choose Dreamcast if you want to set up an event booth at your event as we offer professional and cost-effective service for setting up a photo booth.
In-Person, Hybrid, Virtual
Create an Extraordinary Event Experience
Across All Event Formats