A good event might be difficult to plan and host, but with the help of an event ticketing app, you can avoid different pain points that event organizers face before, during, and after their events. You may offer more value and improve the entire experience for attendees by including an event app, elevating your event to new heights. An event ticketing app may serve as a one-stop solution to enhance your event and enhance the consumer experience, whether it's an in-person or hybrid event.
The correct event ticketing application may provide a number of advantages, such as simple access to important information, improved ticketing process, data collection, real-time communication, quick event review, and more. So what precisely is an event ticketing app, and how might it improve both hybrid and in-person events? Let's check it out!
What is an Event Ticketing App?
A software program called an online event ticketing app enables users to sell tickets for events like concerts, literature festivals, and more. The sale of tickets for events is made easier and safer with the help of event ticketing apps, which frequently include services like event registration & ticketing, payment processing, and event information. Event organizers may establish and advertise events, set ticket pricing, and manage ticket inventory with the help of online event ticketing apps, while buyers can browse events, buy tickets, and get them through email or within the app itself.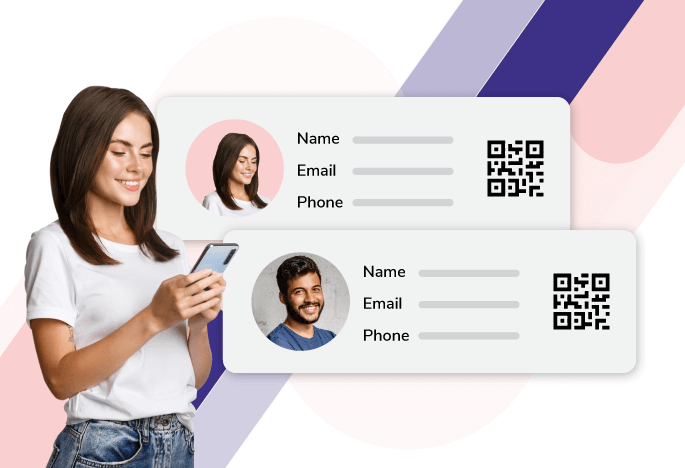 Using an online event ticketing app can help customers purchase tickets more quickly and event organizers manage and schedule events more effectively, improving the experience for all everyone involved.
How an Event Ticketing App Can Boost Your In-Person and Hybrid Events
Organizing an event may be difficult, especially when it comes to managing attendance and ticket sales. Thankfully, technology has given event organizers tools to make this process simpler, such as an online event ticketing system. This digital platform enables users to buy tickets, maintain their ticketing details, and get event updates all in one spot. For physical and hybrid events, where it might be difficult to manage attendance and ticket sales, this tool may be extremely helpful.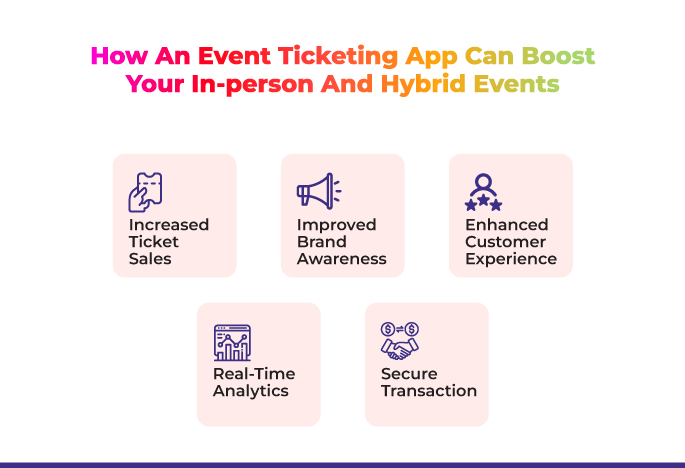 Additionally, by offering an app for selling tickets, event organizers can significantly improve the audience experience. Via the app, customers can conveniently access and manage their tickets, lowering the possibility of lost or stolen tickets and streamlining the check-in procedure. Attendees may have a more fulfilling and memorable event experience as a result. For both in-person and hybrid events, an online event ticketing platform may provide a number of advantages, including:
In-Person, Hybrid, Virtual
Create an Extraordinary Event Experience
Across All Event Formats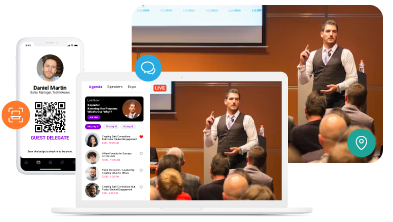 Increased Ticket Sales
The possibility for higher ticket sales is one of the main advantages of using an event ticketing application. An event ticketing platform may eliminate many of the barriers that can discourage customers from joining events by offering a simple and practical option for them to buy tickets.
Customers don't need to visit difficult or complex ticketing websites in order to find and buy tickets using the mobile event app. This may make buying tickets easier and more appealing to a larger audience, which may result in increased event sales and attendance. Furthermore, with the ability to purchase tickets on the go through mobile devices, customers are more likely to make spontaneous decisions to attend events, further boosting ticket sales.
Improved Brand Awareness
Apps for purchasing event tickets can also aid in raising brand awareness. Event organizers may build a unified and identifiable brand image that is easily recognizable by clients by integrating branding components within the app, such as logos and event details. Customers are effectively promoting the event and raising brand awareness among their own followers and networks when they post information about the event through the app or on social media.
Enhanced Customer Experience
The experience of event attendees may be greatly enhanced by using an event ticketing application. These apps may offer a more streamlined experience for customers by offering a digital platform for ticket distribution and purchase. Online apps for in-person and hybrid events allow users to access and manage their tickets without any issues. Moreover, to further improve the entire consumer experience, the event ticketing app may also provide extra features like multiple payment options, tailored event recommendations, event maps, and real-time updates.
In-Person, Hybrid, Virtual
Create an Extraordinary Event Experience
Across All Event Formats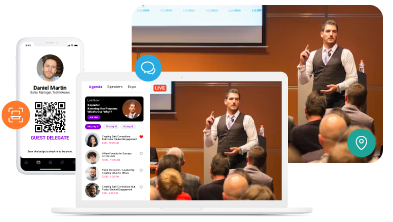 The check-in procedure at events may be made considerably quicker and more effective with the help of an online event ticketing system. The need for manual ticket checks and long lines at entry gates is eliminated when event staff can just scan the attendee's tickets on their mobile device.
Real-Time Analytics
Online event ticketing apps can offer useful real-time information on attendance and ticket sales. Event organizers may use this information to analyze attendance patterns, evaluate event success, and modify their marketing and planning methods.
Event organizers may enhance event planning and marketing efforts, make better decisions, and spot possible improvement areas by having access to the most recent information. Real-time event analytics can also provide insights into the effectiveness of promotional campaigns, allowing organizers to adjust and refine their strategies as needed.
Secure Transaction
Customers can buy tickets in a secure and easy manner through mobile ticketing apps.  These apps offer secure payment gateways to handle transactions. The use of encryption and other security measures ensures that customer data, including credit card information, is protected from cybercriminals who might attempt to steal sensitive information.
Also, many mobile event ticketing apps such as Dreamcast let users securely save their payment information there rather than having to enter it every time. This function not only improves and streamlines the purchasing process but also lowers the possibility of fraud.
Best Tips to Choose the Right Event Ticketing App
There are different factors when choosing an event ticketing app. And some of them are given below: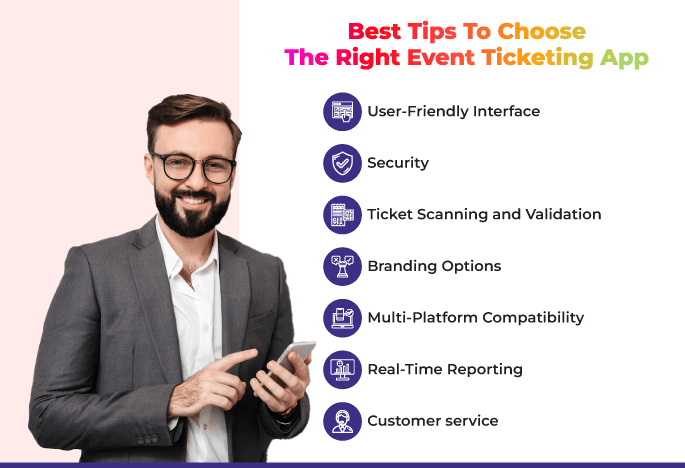 User-Friendly Interface:
An event ticketing application must have a user-friendly interface in order for users to effortlessly browse the app and quickly purchase tickets. The user experience should be prioritized in the app design, with easy instructions, intuitive navigation, and call-to-action buttons.
Security:
While selecting an event registration and ticketing platform, security is an important element to take into account. To protect user data and payment information from hackers and other online fraud, the app should employ secure payment gateways with fraud prevention and encryption features.
Ticket Scanning and Validation:
Event organizers should be able to simply and quickly scan and validate tickets using an event ticketing application. This prevents ticket duplication or counterfeiting, which might result in lost sales and harm the event's reputation.
Branding Options:
The application should include options for customizing the branding so that event organizers may promote their brand using their own branding and logos. As a result, the event becomes more memorable for guests and helps establish brand identification.
Multi-Platform Compatibility:
The online event ticketing app should work on several operating systems, including Android and iOS. This makes it possible for consumers to use the app on their chosen devices, making it easier for them to buy tickets and get event updates.
Real-Time Reporting:
A ticketing app for events should offer real-time analytics and reporting so that event organizers can monitor ticket sales, income, and other crucial figures. This data enables event planners to make data-driven decisions and enhance their marketing approaches for the next events.
Customer service:
Most online event ticketing apps such as Dreamcast offer customer support services in order to assist their clients with any problem they may face. Look for event ticketing applications that provide help via a variety of channels, including email, phone, and live chat. This ensures that users can get the help they need quickly and efficiently, reducing the risk of frustration and negative reviews.
Selecting a reliable and feature-rich event ticketing and management system is essential for in-person and hybrid events.  An effective event ticketing app should have a secure payment gateway, branding features, a user-friendly interface, multiple payment options, real-time reporting, and excellent customer support. Event planners may shorten the ticketing process, improve audience experience and ultimately increase the success of their event by taking these aspects into account. With the right event ticketing tool in place, organizers can concentrate on providing guests with a memorable experience while also fulfilling their business objectives.
FAQs
How does an event ticketing app work?
An app for event ticketing usually works by giving event planners a place to list their events and offer tickets. Through the app, which typically provides safe payment processing and ticket distribution choices, users can explore and buy tickets.
What features should I look for in an event ticketing app?
Some essential features to look for in an event ticketing application include:
User-friendly interface
Secure payment processing
Customizable branding options
Multi-platform compatibility
Real-time reporting
Excellent customer support.
How can I get support for an event ticketing app?
Most event ticketing apps offer customer support through multiple channels such as email, phone, and live chat.
Can event organizers use an event ticketing app to manage their events?
Yes, event organizers can handle their events by offering tickets and monitoring ticket sales and income using the event ticketing app. To assist event organizers in managing entry to their events, some event booking apps also provide features like ticket scanning and authentication.
In-Person, Hybrid, Virtual
Create an Extraordinary Event Experience
Across All Event Formats