It is undoubtedly difficult to plan a successful event, but with a little assistance from an event app, it is possible to remove several major pain points that event managers encounter before, during, and after their events. Event apps are another simple method to provide extra value that will enhance attendees' overall experiences and elevate your event to a whole new level. A mobile event app can be a one-stop solution to elevate your event and enhance the customer experience, whether it is an on-ground event or a hybrid event.
There are several advantages to selecting the finest mobile event app, including the potential to make events exciting, simple access to all crucial information, data collecting, immediate event assessment, or real-time communication, which can be very helpful when unforeseen circumstances arise. Consequently, what precisely is a mobile event app? Here's a quick introduction to event applications and how they help both hybrid and in-person events.
What Is A Mobile Event App?
The technological world has changed substantially in the previous several decades. The father of all devices, smartphones are at the center of modern technological advancement and may be used for a variety of purposes. Nowadays, you can buy online, play games, view movies, pay your bills, read the news, and even work out with a few touches. There are now specialized Android and iOS applications that make our life much more convenient. Smartphone applications help both small and large enterprises market their brands, not just on a personal level. Apps for increasing attendee engagement and enhancing events are famous.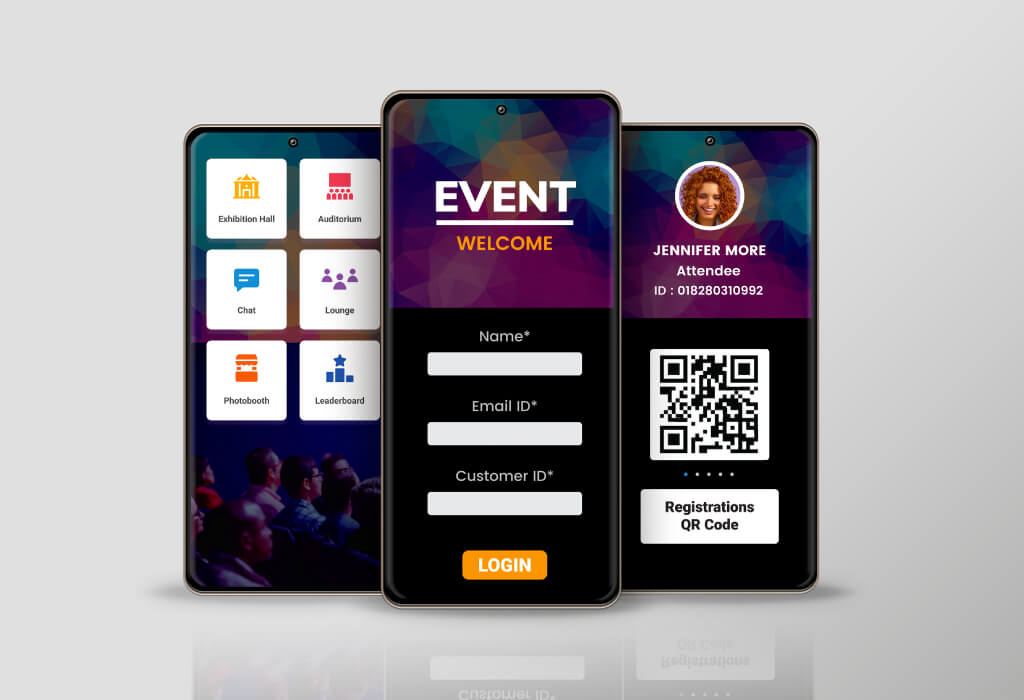 A mobile event app is an effective tool for increasing participant involvement at open conferences and events. These event apps offer a wide range of features, from promoting the event to allowing guests to view your conference on the go. Modern event applications are jam-packed with a wide range of useful features to ensure participant comfort and boost participation. Giving your target audience easy access to all the information they need about the event is one of the main goals of the event app before the event.
Boost Your In-Person Event And Hybrid Event With The Mobile Event App
After spending a significant amount of time and energy planning every aspect of the program, it is important to consider audience development and participant engagement. Here, mobile event applications have a lot to offer. Event service providers have created cutting-edge mobile event applications to improve the experience for both physical and virtual guests as the event business shifts toward hybrid events and in-person events.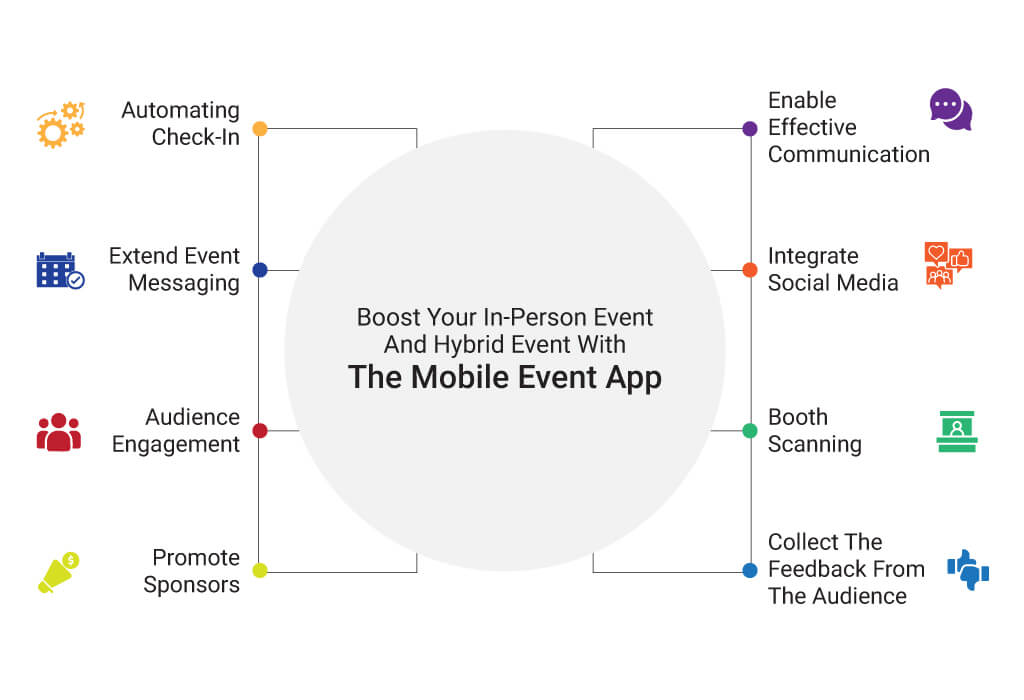 Audiences at events now have another way to participate and connect with the event. Attendees may engage in live sessions, access and edit their profile and agenda, set up notifications, access live chats, polls, and Q&A, and much more using the mobile event app. As an all-in-one event technology platform, top-rated event service providers like Dreamcast enable event managers and organizers to create engaging and genuine event experiences for guests. Your in-person and hybrid event may benefit from a feature-rich, cutting-edge mobile event app in a variety of ways, including
Automating Check-In
One of the significant benefits of the mobile event management app is that it helps the event organizers to simplify the check-in process. An advanced mobile event app for in-person events allows you to manage different matters all at once, such as last-minute attendees, registrants who haven't paid, and attendees who want to purchase merchandise. In-person attendees can use the mobile event app to access the QR code on their smartphones. And then the QR code can be scanned at the entry point to check in the attendees. With the help of this tool, you can save valuable time and avoid different human errors during the check-in process.
Extend Event Messaging
The mobile event app is one of the best options that can help event organizers to continue the conversation whether it is real-time questions or polls for hosts or sharing links to slides. For instance, an on-ground event app includes networking tools. These tools allow the audience to connect with sponsors, exhibitors, and stakeholders with the help of live polling, moderated Q&A, and session chat. Now organizers can allow their audience to share their experiences and opinion with the help of social media integration features.
Audience Engagement
If you are looking to boost audience engagement during your hybrid event, using a mobile event app for the hybrid event can be an ideal option for you. According to the research, 60% of attendees utilize their IOS or Android phones during the event. So here you can use the mobile event app to connect and engage with your audience during the session. The best event app includes a wide range of interactive and engagement tools that help event organizers to attract, engage and hold their audience during the event.  
With the help of a leaderboard, social media integration, AR/VR integration, scavenger hunts, live chat, interactive live polls, and Q&A features, you can encourage your audience to participate and provide valuable input. With the help of different engagement tools and features, a mobile event app can help you to increase audience engagement during your in-person event and hybrid event.
Promote Sponsors
Whether it is an in-person event or a hybrid event, sponsors play a vital role. If you are hosting an event it is important that your sponsors have a high level of success at your event. Sponsors spend money in order to promote their brand and spread their message to your audience. Here a mobile event app can help you to promote your sponsors and improve their brand visibility. A mobile event app can allow you to promote your sponsors in different ways including adding brand logos to the app. It can be a cost-effective and amazing option to establish a good connection with sponsors.
Enable Effective Communication
You may create specific channels to engage guests at your hybrid event using an event app. Anyone who is interested can register for any of the sessions on the schedule. This automates the creation of specialized material and alerts to promote particular sessions. You can easily link all event stakeholders—exhibitors, sponsors, and attendees—by making an investment in an attendee engagement event app. Through effective communication, time and money are saved.
Integrate Social Media
Social media integration is included in the majority of event applications. This enables the posting of user-generated material from the event app to well-known social media sites like Facebook, Twitter, and LinkedIn. It leads to more advertising for your physical event or hybrid event. You may let your audience know about an impending event by posting on various social media networks. Additionally, it will help you get more viewers.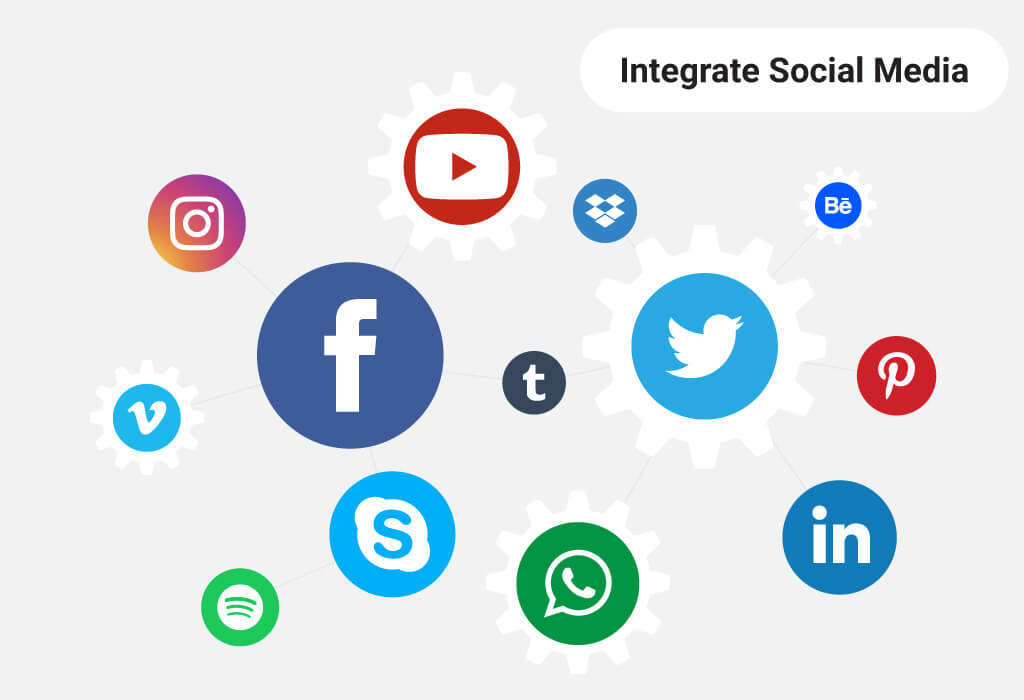 Booth Scanning
On-ground Mobile event app allows attendees to scan the booth and access it without standing in a long line. This feature is beneficial for tracking the activities during the on-ground events. It helps the event organizers to check the number of people who visited their booth.
Collect The Feedback From The Audience
Enhancing event experiences requires feedback. The ratings and reviews, however, are frequently discarded. As a result, an event manager must devise a method for systematically gathering and managing data. The solution is a mobile event app. The attendee can return to the event app after the event to review their experiences. Analyze the comments you receive to improve the next event edition.
The custom event app enhances the value of your conference, summit, or trade fair. It acts as a crucial additional tool for seeing event information and engaging and connecting with participants in an authentic way. In-person and hybrid events are successfully planned and carried out by event planners without any problems. Mobile event applications provide more security and adaptability than conventional paper-based methods. Event organizers are looking for better methods to increase their revenue with the help of a suitable event service provider, like Dreamcast.
FAQ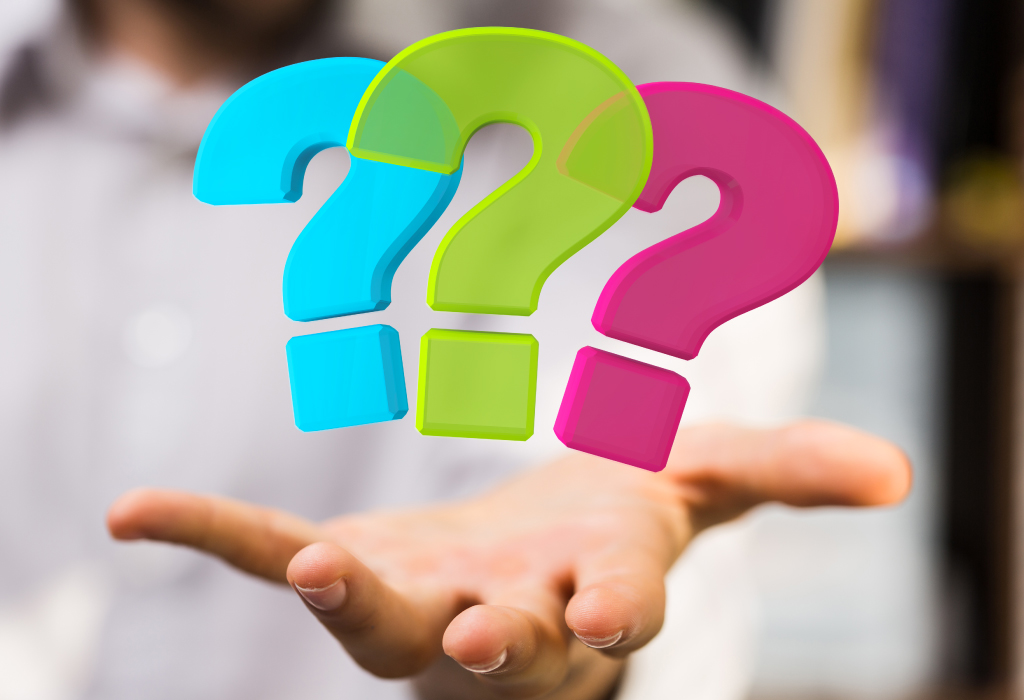 How can mobile event apps enhance the experience of attending an event?
Mobile applications are used by event planners to replace printed invites and timetables. The registration and ticketing processes are made easier with the event app. It aids in shortening wait times and reducing large queues. Additionally, mobile devices may be used by your participants to get updates, notifications, and other information. This facilitates and enhances participation in your events and networking opportunities with you or other participants.
What are the must-have features of a mobile event app?
If you are looking for a mobile event app for an in-person event or hybrid event, you need to consider different features. Some must-have features of a mobile event app are
● Registration and ticketing
● Audience polls and surveys
● Push notifications
● Gamification features
● Social media integration
● White labeling
● Secure payment options
● Engagement tools
● Multi-language support
● Analytics and reports
Who uses mobile event apps?
The use of mobile event applications might be advantageous for organizations, educational institutions, and local governments as well as anybody involved in event preparation. The best mobile event app might be a great alternative for you if you want to hold an event and enhance the customer experience before, during, and after the event.
Is an event app worth it for your hybrid events?
Yes, having an event app is worthwhile for your hybrid event. An event app contains everything you need to make your next event successful, from streamlining event registration and ticketing to maintaining participant engagement and calculating ROI.
In-Person, Hybrid, Virtual
Create an Extraordinary Event Experience
Across All Event Formats