Events take place all over the world, & usually, people miss out on attending those. A decade earlier, not attending an event physically would mean missing out on the experience entirely.
However, with the advent of live streaming services, live streaming agencies & multiple live streaming providers, it has become possible to be a part of an event even while not attending it physically.
Broadcast live streaming services allow users all over the world to live-stream any event from any corner of the world over a working Internet connection.
However, since some events like sports, parades, rallies, outdoor activities, etc. take place outdoors, live-streaming these also happens outdoors.
Events taking place outdoors are generally quite lucrative in nature; think major games, national parades, election rallies, etc. Due to the importance of these events, top live streaming services are often scurrying to live-stream these events, a fact backed by live streaming facts & statistics.
Although the basics of broadcast live-streaming outdoor activities remain the same; one needs a working Internet connection, a camera to record the event, an encoder software, & a live-streaming platform; the modalities, Internet requirements & the process differ a bit.
Also, live streaming providers don't have much of a choice when it comes to the weather outdoors, & have to make some real-time adjustments according to the conditions.
In this blog post, we'll discuss some efficient live-streaming tips for brands & live-streaming providers looking to live-stream outdoor events.
Host an Engaging LIVE Stream
Connect with the Industry's Most Experienced
Live Streaming Service Providers.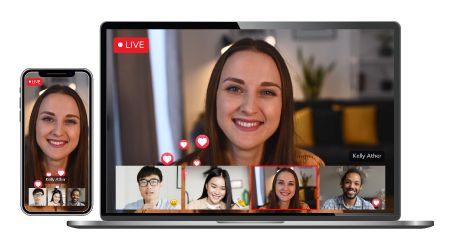 Accessing A Fast & Reliable Internet Connection While Outdoors:
There's no getting around it. To efficiently live-stream an outdoor event, live streaming agencies & services require a fast & reliable Internet connection. The general mandate is for live streaming providers to have a connection with an upload speed of 2-5 Mbps(Megabytes per second) to seamlessly carry out broadcast live streaming of any event.
There are many online Internet speed tests that can help you with determining the upload & download speed of your Internet connection. 
However, when it comes to live-streaming outdoor events, even the best live streaming services face inevitable Internet troubles. 
Considering the Internet limitations faced by live streaming providers, there are four ways in which live-streaming agencies can procure the Internet for live-streaming outdoor events. We'll discuss these below:
1. Get an Ethernet Cable: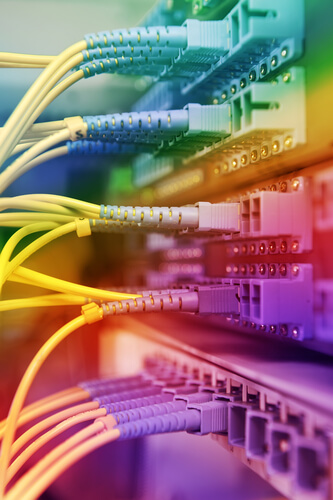 If you have a fledgling business or educational institution with a high-speed Internet connection, you might be able to use their Internet connection for live-streaming, through an Ethernet cable.
Hard-wired connections are almost always better than wi-fi in terms of both speed & ease of set-up, & will provide you a seamless Internet connection for live-streaming outdoor events.
As good as Ethernet cables are, using them isn't always practical. Why do you ask? Well because the maximum distance that you can run an Ethernet cable for is just 300 feet.
Hence, when it comes to live-streaming outdoor events spread across larger areas, top live-streaming services resort to other options. 
2. Use a Mobile-Hotspot: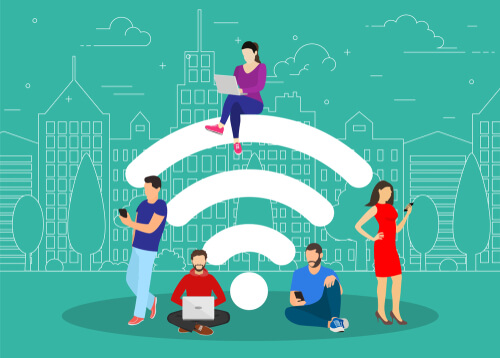 Almost all cities in the UAE have a high-speed 4G LTE connection that can be used to live-stream outdoor events. This fact gives rise to the possibility of using a mobile hotspot for broadcast live-streaming for outdoor events. Looking at how easily available they are, & that they practically require no setup at all, mobile hotspots are a great way to procure an internet connection for live-streaming outdoor events.
The only hurdles in using this approach are, reliability of the connection to run for long hours, & network congestion caused by other cellular phones in the area.
Since live-streaming takes up a major chunk of network bandwidth, there are risks of the mobile hotspot network faltering in the middle of the live-stream.
3. Make use of Cellular Bonding: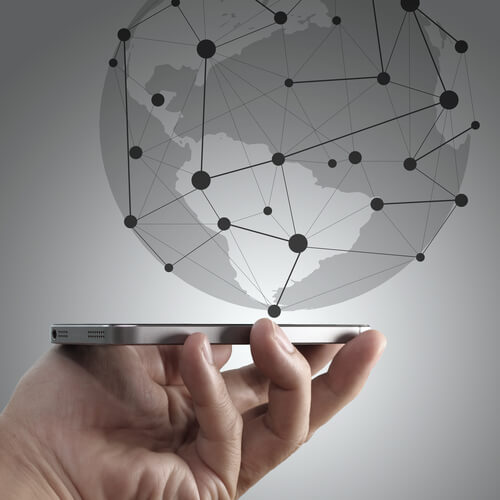 A workaround cellular congestion faced by live-streaming providers when using mobile hotspots is to use cellular bonding. Cellular Bonding combines multiple cell provider networks into a single superfast internet connection. If you don't have a satellite truck at your disposal, Cellular Bonding is the best way to procure a steady internet connection for live-streaming outdoor events.
Cellular Bonding combines the speeds of 2.5 G, 3G, 4G LTE & Wi-Fi into one single internet connection to help live streaming services efficiently live-stream outdoor events.
This merging creates a redundant internet connection, with a bandwidth large enough to fit the live-streaming needs & other cellular devices in the region. Cellular Bonding helps live-stream outdoor events even amidst major public events. Most big TV stations use Cellular Bonding to live-stream outdoor events.
If the above three options don't quite cut it for you, or if you want to carry out the broadcast live-streaming in an area where there is little to no network coverage, then you can resort to Satellite Linkage. 
Satellite Linkage is an expensive option & takes an army of people to set up, but if you are really desperate & all other options have failed, it can work pretty well for you. 
Host an Engaging LIVE Stream
Connect with the Industry's Most Experienced
Live Streaming Service Providers.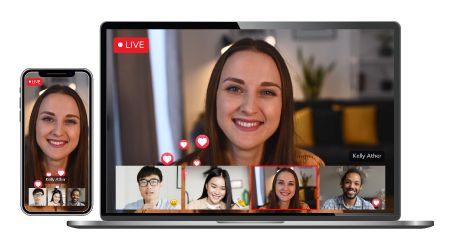 Equipment Required For Live-Streaming Outdoor Events:
The essential equipment required for live-streaming any event, whether indoors or outdoors, are rounded up in a few basic things: 
Camera
Microphone(s)
Encoding software or hardware
Optional production setup(if on-site)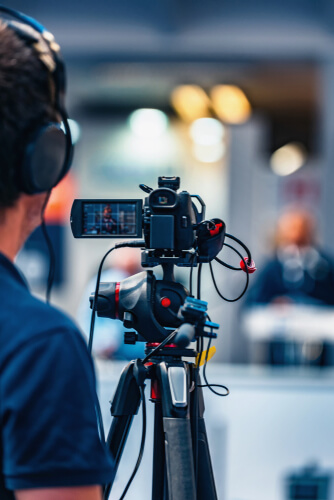 For live-streaming an event in outdoor settings, live-streaming providers will use a mobile-on camera hardware encoder. These devices generally use an H.264 encoder to compress your video footage in real-time. Certain Cellular Bonding devices can also directly utilize your CDN without needing another server. These devices can also be configured in real-time to provide video bytes directly to your production unit. 
To provide an internet connection to mobile on-camera encoders, you can buy several physical USB dongles & plug those in with a working cellular bonding connection to the encoder.
Climatic Conditions:
Even though bandwidth is the primary challenging factor for live-streaming outdoor events, it isn't the only one.
Climatic conditions like wind, rains, etc, can also prove to be a difficulty for live-streaming providers.
Strong winds can interfere with the audio recordings, hence live streaming agencies utilize 'dead kitties' (windscreens) on all microphones to nullify the wind screeching effect. 
You should also secure proper rain covers for all of your hardware in case of precipitation. 
In an outdoor scenario, it's plausible to face a power shortage. The answer to that is, carry lots & lots of batteries with you. 
Encoder Settings For Streaming Outdoor Events:
The encoder settings for outdoor streaming majorly depend on the final destination of your broadcast, i.e., the live video streaming platforms you choose to live-stream to. 
It's best for live-streaming agencies to read up the live-streaming rules of various live streaming platforms & decide on the adequate encoder settings accordingly.
This is our guide for live-streaming outdoor events. We hope you found it helpful & got to know a few things about live-streaming outdoors.