Find out the true potential of the virtual world and utilise it for your organisation in an effective way!
This is the era of Technology. Our generation has successfully tamed the technological advancements to cater to all our requirements. This has facilitated the never expected evolution of innovations and advancements. This rapidly advancing technology has resulted in the creation of the virtual world. As we observed during the covid-19 pandemic, organisations started to incline more towards virtual as well as hybrid events. This type of event facilitated the participants to partake in informative conceptualizing sessions from any corner of the world.
Similarly, Industries have now started to utilise DIY live streaming for their utmost benefit. Live streaming is one of the best technologies that empowers individuals to connect with a larger audience and share informative content with the utmost ease.
What Is Live Streaming?
In simple terms, we can describe live streaming as a process of delivering multimedia content which is usually in the form of videos and audios to the audience virtually. This process takes place in real-time. It involves all the virtual participants being connected with the help of an online medium. There are specially dedicated platforms for hosting live streams. Some of the most prominent live-streaming platforms are Facebook, YouTube, Periscope, and so forth. Organisations have also started to indulge in on-demand live streaming as well as IP based live streaming.
The effective use of live streaming can be extraordinarily beneficial for your organisation. In this article, we are going to talk about DIY live streaming and how you can add an exciting twist to your DIY webinars and streaming effortlessly.
Features Offered By DIY Live Streaming Platforms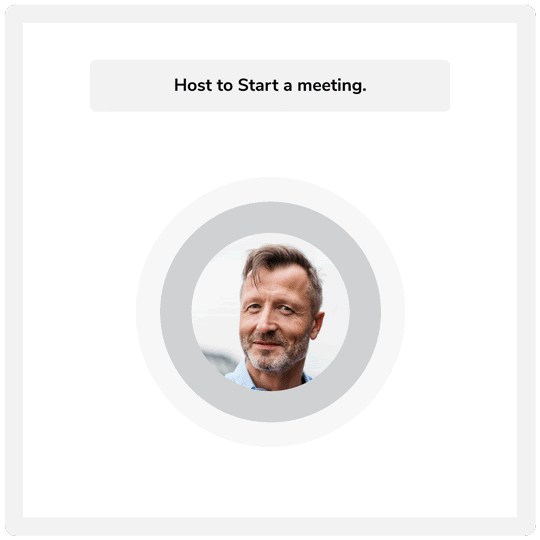 DIY live stream simply implies that you are empowered to create and customise an appropriate live stream suitable for your organisation. There are numerous platforms available out there that allow you to host high-quality live streams with the utmost ease. Here we have listed down a few easy steps that will help you understand various features offered by the DIY live streaming platforms.
1. Different Types of Production Qualities
Various live streaming platforms allow you with different types of production qualities to choose from. Usually, you get the opportunity to opt for a production quality that allows you to add an exciting twist to your live stream with the help of specialised features. You can also opt for generic production qualities that ensure you a seamless Livestream throughout multiple platforms.
2. A Platform of Your Choice
In this tech-savvy era, you get the opportunity to pick a platform of your choice. Numerous live streaming platforms are available nowadays ranging from free to paid. This can be anything from Twitter, YouTube to Instagram, Facebook, to DIY live streaming paid platforms and so forth. This is an exciting element as you get the opportunity to target the preferred audience of your choice with the utmost ease.
3. Engaging Features in your DIY live stream
Organisations get the opportunity to incorporate a variety of engagement features. These are specially designed features dedicated to audience interaction and engagement. The more the audience participates, the more successful an event becomes. Therefore, it is essential to focus on your engagement features in order to create a perfect live stream. Numerous platforms are available that provide mesmerizing engagement features. For example, DIY live stream platforms might allow you to create an interactive virtual screen for all your attendees. This screen might contain new different options like live polls, live chat, group chat, clap sound, hoot sound, and a lot more.
4. Any Source of Content
In order to stream a successful live event, it is essential to host it in high definition quality. Moreover, your organisation prefers an event platform that allows you to stream the live content from any platform of your choice or even enables it to DO IT YOURSELF (DIY) completely. This makes it more accessible to individuals around the globe.
5. Specialised Features
To improve the performance of your live stream, numerous platforms facilitate you with specialised features. These features can include anything from integrated 4G solutions to live analytics. If your rationale is to host an extraordinary event that stands out, you must look out for the best-specialised features.
Host an Engaging LIVE Stream
Connect with the Industry's Most Experienced
Live Streaming Service Providers.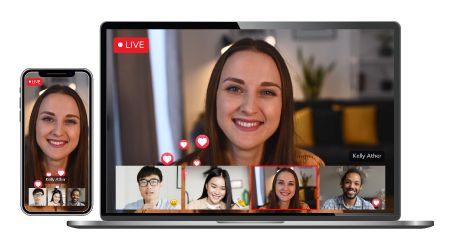 Benefits Of Hosting A DIY Live Stream
DIY live streams can add an exciting twist of brilliance to your entire event. This tech-savvy innovation is specially designed to facilitate organisations around the globe. With that being said, let's have a look at some of the points to help analyse the advantages of hosting a DIY live stream.
1. End to End Customisation
By hosting a DIY live stream, you get the opportunity to customise each and every aspect at your convenience. It empowers organisations to personalise and curate a live stream that caters to all the requirements. This is an essential feature as it helps you to host engaging live streams that offer a familiar environment to your virtual attendees. This environment helps in attracting more intrigued attendees and in turn, boosts your return on investment.
2. Effective Communication
Communication plays a major role in any organisation. Therefore, one of the main objectives behind hosting a live stream is to boost as well as improve the communication aspects. The DIY live streaming helps you include numerous features that boost up the audience interaction and allows them to share their ideologies with the host directly. This is a great advantage as it empowers the organisations to extract valuable information from the virtual attendees. This information can help guide the organisers as well as hosts in the right direction and help organisations take corrective measures on time.
3. Improved Brand Image
DIY live steam is a marvellous alternative available in the market that helps curate a customisable environment. This enables numerous organisations from every corner of the world to create a live stream that resembles and satisfies their brand requirements. This feature curates a familiar environment, therefore, the virtual participants can enjoy from the comfort of their houses. This boosts up the brand image as participants are able to gain significant information in a seamless manner.
4. Exposure To The Customer Base
Customers play an important role in any organisation. Therefore, DIY live streaming is a perfect opportunity for the organisation to interact and explore more about their customer base. As we mentioned above, you can completely customise your live stream and incorporate more interactive tools and equipment. These features allow the participants to interact with the organisers and event host directly. This is a beneficial aspect as it helps boost communication during a live streaming session. Moreover, it facilitates you to understand the needs and requirements of your audience base.
5. A Global Reach
Live streaming is a form of real-time broadcasting of multimedia content. In this generation of tech-enthusiasts, live streaming is one of the most prominent methods of reaching a global audience. This is so because live streaming allows individuals to partake in numerous conceptualizing sessions without facing any major hindrances. In order to participate in any live stream, all they need to have is stable internet connectivity along with a smart device. This opens a pathway for endless possibilities for individuals around the globe. So, DIY live streaming is one of the best alternatives to maximise your audience to reach.
6. Fastest Alternative
As we all know, live streaming is quite budget-oriented and effective as compared to traditional methods. Thus, organisations have started to incline more towards the virtual aspects of things like webinars, conferences, meetings and so forth. The virtual event platform that offers DIY live stream solutions is cost effective and ensures maximum returns in a shorter duration. Moreover, if you want to host a live stream on a very short notice, this can be done effortlessly. Dreamcast offers DIY live streaming solutions that makes it quite easy for organisations to comprehend the entire procedure of live streaming and its various aspects.
Conclusion DIY live streamingoffers a perfect opportunity for all the event organisers. In the above-mentioned article, we have talked about numerous aspects related to Live Streams and so forth. Live streams are the perfect method of conveying the organisational objectives. We trust that this article would undeniably provide you with some valuable information related to Live streams.
If you are looking for DIY Live Streaming Solutions, Dreamcast offers endless possibilities. Enquire now!