Live streaming of events is not new to the world but the ease in today's digital age is quite more. The streaming of events has been becoming quite a popular yet effective way for brands, businesses and organisers to connect with audiences in real time. As we move into 2023, the demand for live-streaming content is expected to continue to rise. To help your business stand out, we have compiled some of the best content ideas for live streaming. These Livestream content ideas can be helpful to engage your audience and grow your brand.
Today here in this blog we are going to unleash the potential of live-streaming services and explore numerous live-stream titles and content ideas. Before we go into the deep let's first learn more about business video streaming and its significance in today's age.
Elevate Your Game With Strategic Livestream Content Ideas
Businesses are increasingly using video streaming as a method to interact with their audience in real-time and looking for creative content ideas for live streaming. It is now more widely available to companies of all kinds due to the growth of social media streaming platforms like Facebook, Instagram, and Twitter. Live streaming has actually gained so much traction that it is expected to reach $184.3 billion by 2027.
All kinds of businesses can profit from video streaming. Also, enhance the experience of users into a more polished and professional one by using pre-recorded videos. This is particularly helpful for brands to showcase their culture, vision or products using unique Livestream content ideas.
Keep Everything Counted As It Is Live Streaming For Business
It's been an important factor to take into consideration when looking for content ideas for live streaming. First and foremost have the check-in list and be clear with your objectives. Next, you should craft content that appeals to your target audience while fulfilling the brand's objectives. Through proper audience research, you can learn more about your audience's requirements and interests.
Furthermore, you can keep your audience engaged and delighted during the whole session. If you dare to include humour in your live feeds. Funny skits, games, or other interactive activities can help you accomplish this.
The live-stream title ideas are yet another crucial element to work on for making quality live-streaming videos. Your live stream's title should be catchy and represent the benefit that viewers will get from watching. To help enhance visibility and draw in the right audience, you might use relevant keywords associated with your company or field of business.
Undoubtedly, live streaming is an effective method that helps brands to interact with customers and meet their marketing objectives. From building brand value to establishing credibility it's a distinctive way to enhance brand awareness. Here we have further concluded the best content ideas for live streaming that you can use to engage your audience and grow your brand.
Lights, Camera, Stream: Unleash Your Creativity With These Livestream Content Ideas
Do you want to improve the quality of your live streams? Then you are at the right place. We are going to unleash many creative content ideas for live streaming. Start your preparation to fascinate your audience and succeed with your upcoming live streaming for business!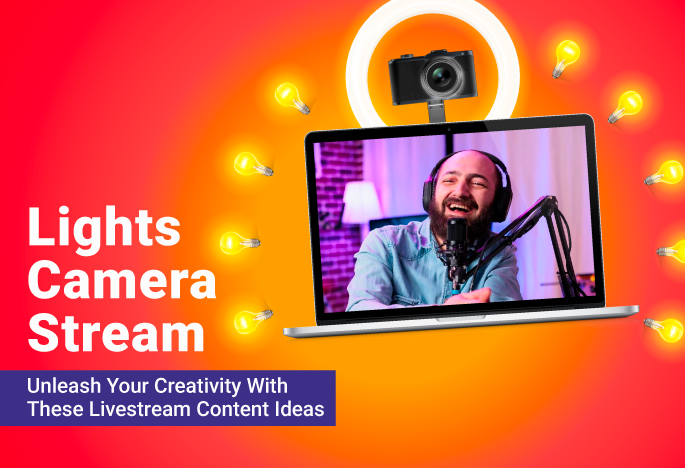 Incorporating live streaming services in your business can help you establish a win-win situation. Whether you are hosting an in-person event, a hybrid or simply just streaming your event. You always have the chance to potentially reach out to a wider audience. In the on-ground event, you can deploy a social media wall for events and do two-way streaming. Additionally, can share the previous stream on social media. Now, let's look at some of the popular and best of all-time content ideas for live streaming.
Q&A Sessions
Traditional yet the most popular among all other content ideas for live streaming. This gives you a great opportunity to respond in real time to queries from your audience. In the live Q&A sessions, you can pick a subject that is relevant to your brand and ask your audience to submit questions in advance. In addition to that, it is also an effective way to gain your audience's confidence and credibility while imparting helpful knowledge.
Product Demos
Business video streaming can be a powerful tool for promoting your goods or services and engaging with your target audience. Not just that but also can take advantage of this chance to give a live demonstration of your product while showcasing its features and advantages. This is a fantastic approach to inform your audience and provide them with an engaging experience if carried out in the right way. Additionally, you can also act as a credible authority by responding to any inquiries your audience may have concerning your offering.
Behind-the-Scenes
Do you want to know what happens at your back at your home or even office or are simply curious about a movie shot (how it was shot) or something else? Well, here the point is we all do enjoy knowing about what occurs at the back office whether it's a company or something else. In the same context, showcasing behind-the-scenes in your live streaming is a great way to give your audience an inside peek at your business.
Furthermore, this can include demonstrating your manufacturing process, giving visitors a tour of your facility or office, or introducing your team. This is a terrific content idea for live streaming to humanise your brand and strengthen the relationship you have with your customers.
Funny Live Stream Ideas
We all are in a competitive age. It's essential to keep your audience entertained. A single moment of boredom can take your audience to someone else feed as there are many options. However, implementing funny live stream ideas and humour is considered a terrific technique to keep your audience interested and entertained during your live feeds. By taking advantage of this chance you can be able to showcase the essence of your brand and give them a unique experience. Some amusing content ideas for live streaming include holding a contest for the best jokes, doing a hilarious performance, or engaging your viewers in a game.
Live Stream Title Ideas
What you first see in any product. Okay! Let me repeat what catches your eye. There can be many things but simply creativity and aesthetics. So how do you attract your audience's attention to your live streaming? Just simply creating unique live stream title ideas can help you. As they are as important as your actual live-stream content. Since it will be the first thing your audience sees, it must be engaging and catchy. Here are some concepts for live-stream titles:
"Behind the Scenes: A Day in the Life of
"Exclusive Product Demo: See [This Smartphone Live Demo] in Action"
"Ask Me Anything: [Digital Marketing] Edition"
"Life from [Berlin]: [At Film festival]"
"10 Fun Facts About (Something you like to create a live stream on) You Didn't Know"
Live Contest
And Many More!!
These above-mentioned live stream title ideas are just examples. You can create and make it more appealing and unique as per the demand and requirements.
Contests
Incorporating business video streaming and choosing the best content ideas for live streaming might be the best approach. As it will boost participation and brand awareness. Not just that but it is also a valuable reason for the audience to participate and will create interest and talk about your company. You can motivate your audience to participate and engage while promoting your stream. By giving away prizes or holding contests. This will allow you to reach more people and attract new followers who are enthusiastic about what you have to say.
Organising live contests also boost the willingness of viewers to participate and offers an ability to nurture a sense of community and connection. In general, holding a live contest may be an enjoyable and successful content idea for live streaming. To overall boost interaction and advertise your company.
Live Events
Live streaming for business events like trade shows or conferences can provide a glimpse of industry-related activities. By streaming these events live, you can create a sense of urgency and establish yourself as the industry leader. Additionally, your audience may not be able to find this vital information elsewhere. So, provide them access to it by sharing insights and trends in real-time to establish authority and boost your brand's credibility and visibility.
Furthermore, these content ideas for live streaming can open doors for new partnerships and collaborations among industry professionals.
Ask Me Anything (AMA)
Have you ever felt the liberty to ask anything from your favourite person or brand? If yes, then why not give this opportunity to your audience? To establish a solid connection with your audience and showcase to them your expertise, it's important to work on this Livestream content idea.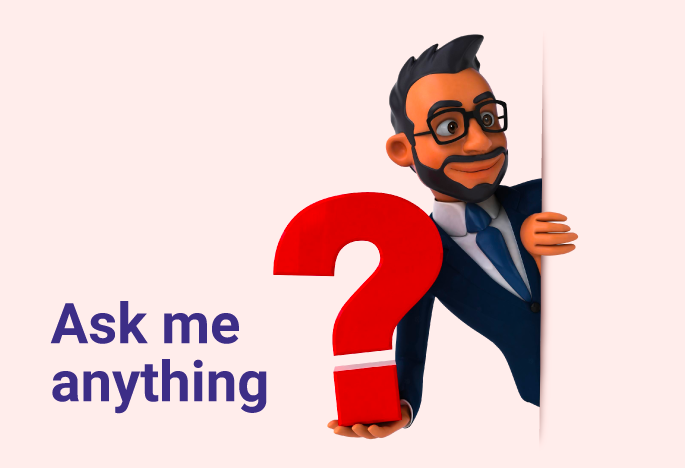 This initiative helps in creating transparency and openness within your company and targeted audience. Leads to increase the trust, demonstrate your knowledge and experience within your targeted audience and company. Furthermore, it may assist you in responding to any worries or inquiries your audience may have regarding your company or sector. Ask me anything is vastly considered the best content ideas for live streaming.
Fun And Interactive Experiences
Your audience will remember and be more engaged with your content if you include enjoyable and interactive content ideas for live streaming. In addition to fostering a sense of belonging and community, it also promotes involvement and may boost social sharing.
You can add fun and instructive interactive content ideas for live streaming by including games, polls, or quizzes. By doing this, you may break up lengthy broadcasts and maintain viewer interest throughout the stream. Additionally, interactive experiences can teach you more about your audience's tastes, viewpoints, and feedback—information that can be helpful when developing new material.
The Powerful Benefits of Live Streaming for Business
Live streaming for business is not just for entertainment purposes. It can also be a powerful tool for businesses to reach their audience and achieve their marketing goals. Some benefits of live streaming for business include;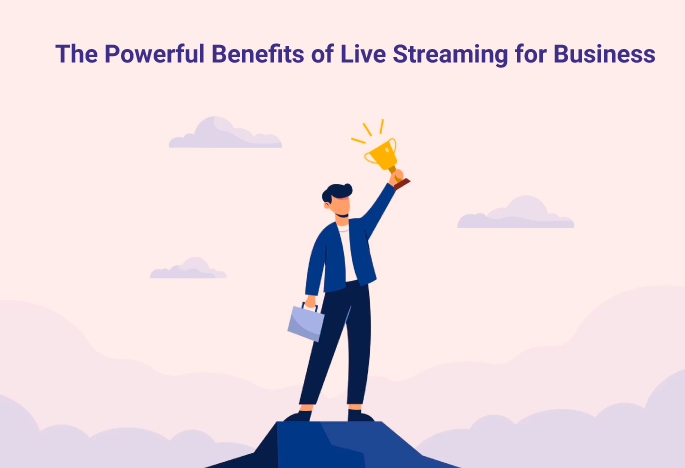 Building brand awareness and credibility
Providing value and educating your audience
Generating leads and sales
Engaging your audience in real-time
Creating a sense of community and fostering relationships with your audience.
In addition, to the above mentioned benefits. Business video streaming can additionally benefit a lot more. This includes creating pre-recorded videos that can be shared on your website or social media channels. Some content ideas for live streaming include;
How-to videos
Educational videos
Product reviews and testimonials
Company culture videos
Thought leadership and industry insights
Over To You
In conclusion, live streaming is a valuable tool that businesses can use to engage their audience and achieve their marketing goals. By incorporating these live-streaming content ideas into your strategy, you can create a memorable and valuable experience for your audience while growing your brand. If the above-mentioned benefits and Livestream content ideas fascinate you then you can look forward to getting in touch with us. At Dreamcast, we offer you seamless live-streaming services that can help you achieve all your targeted goals. In addition to that you can also do end-to-end customisation to offer an immersive experience to your audience. Don't miss your chance! Book your free demo now and know more!!!
FAQs
What is the best content for live streaming?
The best content for live streaming depends on your audience and niche. You can showcase live events, Q&A sessions, interviews, tutorials, gaming, music performances, and much more as per the requirement and your analysis of the audience.
What is live-streaming content marketing?
Live streaming content marketing is a kind strategy that includes creating and broadcasting live video to attract and engage your audience. Additionally, its a powerful tool for increasing brand awareness, generating leads, and building customer loyalty.
What are examples of live streaming?
The popular examples of live streaming include popular platforms like YouTube Live, Instagram Live, Facebook Live, TikTok Live and many others. People or brands can stream a variety of content over such platforms such as gaming, music, sports, conferences, webinars, and much more.
Why is live streaming effective?
Live streaming is one of the effective methods as it allows you to engage with your audience in real-time, create an authentic connection, and increase engagement. It is also a good approach to build brand awareness, generate leads, and boost customer loyalty.
Why do people live stream content?
There are numerous reasons to live stream, like sharing passion, promoting their business, building a community, engaging with their followers and many more.
What are some fun things to stream?
Some funny live-stream ideas include live gaming sessions, cooking shows, music performances, DIY tutorials, Q&A sessions, and much more. Be creative and find what works best for your audience and industry.
How do you plan content for a stream?
Start by defining your goals, target audience, and analysing. After that, brainstorm content ideas that align with your goals and resonate with your audience. Finally, create a schedule and promote your stream to maximise engagement and reach.