Social media is one of the most anticipated books of 2023. In recent years we have seen an extreme rise in its popularity leading to the introduction of social media in the form of walls in events. Nowadays, any social networking site can be displayed on a social media wall. And can be projected onto a huge screen or multiple screens in real-time. Social media wall for events is now becoming the new sense of brand activation or simply an idea to increase engagement. Additionally, such things can be deployed in many event types like; business conferences, trade exhibits, live performances, and others.
Today here in this blog we are further going to discuss the important social media wall examples, benefits, and other aspects of it. But before we deep dive into that let's have a look at some basics;
What Are Social Media Walls at Events?
Social media wall for events refers to a communication model that fills the gap between your in-person and virtual audience. In general, a social wall for events showcases real-time engagement and activity that your attendees or audience is doing. In a distinctive yet effective way helps to increase overall brand engagement and recognition, and gather real-time data. All these combined made the social media display wall a tool which raises engagement.
Furthermore, helps increase brand visibility, and produces useful data by fostering user-generated content and fostering an interactive experience.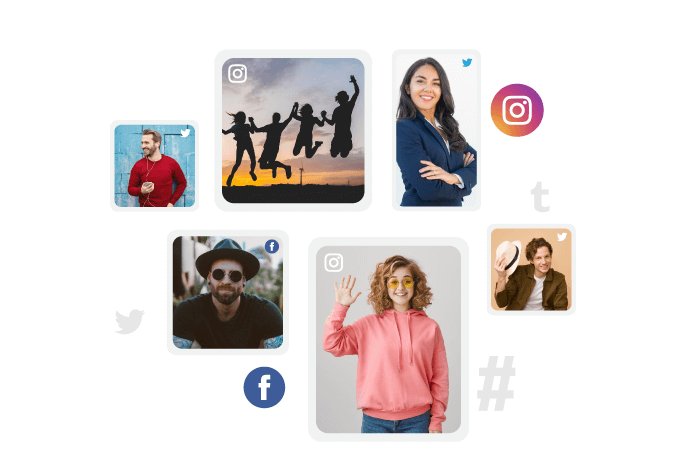 The Quintessential Benefits and Examples of Social Media Walls for Events
Undoubtedly there are numerous benefits and advantages of deploying social media walls for events. And to learn all of those is quintessential to turn your next on-ground event into a successful one. Here next we have concluded an overview of how Facebook or Instagram social walls or others can improve your event dynamics. Let's have a look;
Increased Audience Engagement With Social Media Wall
Despite the fact that deploying social media walls for events increases engagement it also acts as a highly interactive communication channel. With the help of such social walls. Participants can connect with each other, interact in real-time, send or receive messages, and get updates about other activities.
Also, they are able to share their own photographs, and share their experiences. Such type of interactivity due to the social wall for events is an initiative of building a community that makes the in-person event memorable. Additionally, keeps the audience entertained and interested.
User-Generated Content Encouragement: The first and foremost benefit of social media display wall is the opportunity that no other gives. The opportunity to promote user-generated content. Yes, you read it right!! It helps you to encourage the attendees to post their photos and share their experiences over social networking sites. This approach ultimately leads to raising brand awareness and making your event in the social limelight.
Social Media Wall: Trustworthy Weapon For Brand Awareness and Promotion
Trust Us! It's a Modern Age Weapon… If used in the right way it gives you the best results. Not just that it also helps in
Putting Your Brand's Personality on Display: Social media wall for events gives you a chance to take your brand's personality forefront. By showcasing it to the event attendees. Depending upon the type of event you can showcase your brand's product or something that goes with your marketing objectives or simply entertain your audience. In each sense, it will leverage you the freedom to show whatever you want. But make sure it goes well with your event theme.
Increasing Your Marketing Efforts: With the social media wall for events marketing efforts can be maximized. As in a physical event, there is a limited audience but over social sites, there is a huge audience number. You can reach out to this larger audience and increase social impressions which ultimately benefits in improving brand awareness.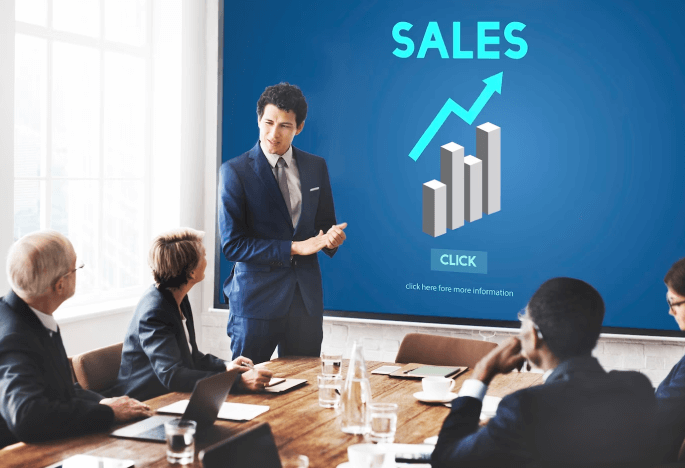 Understanding Your Audience: Many social sites and integration offer analytics. Social media platforms like Instagram or Facebook social wall help you understand the current information about the tastes and interests of the people coming to your event. This is the best approach and the chance to grasp your audience choices by keeping an eye on the posts and messages published on your social media wall for events.
Measuring Success and ROI: For the event planners and host the ROI is something very crucial to look for and measuring social media walls for events can help you. With the right tools and the chance to understand your audience. You have many opportunities to make sure you go on the right track. In addition to all that by measuring and analyzing the likes, posts, shares, comments and other social feeds. You have the chance to modify your event and measure its success.
Cost-Effective Marketing Solution
Money is the fuel to host an event or to run any business. And finding a cost-effective marketing solution is a good approach as it leads to higher revenue chances. A social wall for events is one of the cost-effective ways to establish your brand presence while engaging your audience and gauging the event's success.
Social media display walls are quite a useful yet effective tool to utilize for boosting interaction, spreading brand recognition, and getting in-person event feedback. Not just that but it also increases the event registration without costing much to the host's pocket.
The Professional Approach For Setting Up Your Social Media Wall
To set-up anything there are a number of steps one needs to go through whether it is an in-person or hybrid event or even a live streaming platform. So, in order to not indulge you in the confusion state we have summarized some of the important aspects and steps for an easier procedure;
Choosing the Right Social Media Platform
In this digital age, there are many social networking sites and they have their share of the audience. But it's important to analyze and measure your audience and your targeted one. So, that you can reach out to the maximum audience while attracting more audience. There are many social media display walls which can be set-up at your event such as;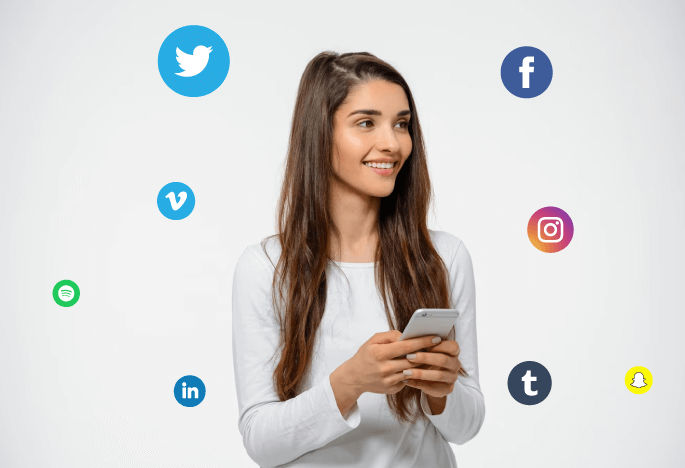 Twitter social wall
Instagram social wall
Facebook social wall
And many more!
Customizing Your Wall to Suit Your Event's Theme
The theme of your event can be incorporated into your social media display wall to provide attendees with a more personalized and captivating experience. Think about including images, logos, and other components that go with the theme of your event. This will enhance the aesthetic appeal of your social media wall and support the branding and core values of your company.
Moderating User-Generated Content
Setting up a social media wall for events involves many different steps, one of which is moderating user-generated content. It's crucial to keep an eye on the updates and messages shared on your social media display wall. Make sure they are appropriate and adhere to the goals and objectives of your event.
The Inspiring Social Media Wall For Event Example to Incorporate Earliest
Without a doubt, we can claim that social networking sites are the new age of marketing and a potential tool for promoting events and encouraging participation. Due to the rising popularity and effectiveness. We have seen how much it makes life easier for event organizers in terms of promotions.
In addition to that, there is a greater chance to reach a bigger audience and generate excitement.
For the host or brand, it is one of the best ways to create a win-win situation by introducing social media walls for websites and for events both. How? Well, due to the rising popularity, people often like to post and share their experiences socially. So, if they get a platform to do the same it will increase your brand awareness, and that too in a cost-effective way. Also, this can create a sense of community and encourage attendees to engage with each other on social media.
To make it easier for you we have concluded the best social media wall examples and suggestions that you may use as inspiration for your own event marketing campaigns.
#Hashtag campaigns
Every event theme is distinctive in its own way. So, why not the #hashtag for social wall for events? Let your digital marketing team brainstorm a bit to make the easiest and most appealing hashtag to encourage participants to share it on their social pages. This approach will help you in consolidating all of the event-related posts at one location while also boosting engagement.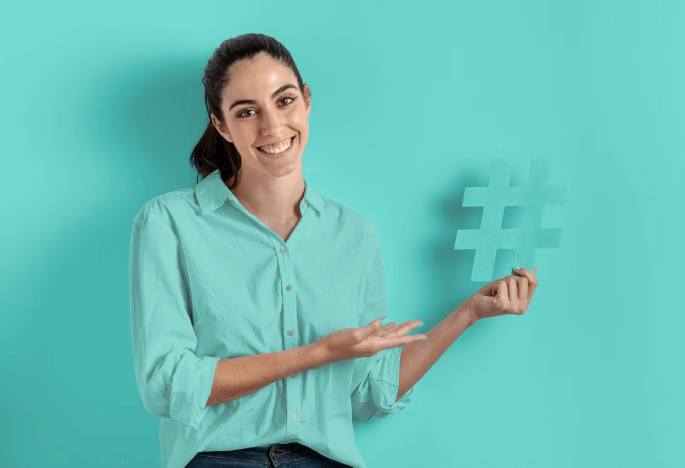 Influencer Marketing
Your event attendees are more likely going to be attracted to influencers. As the tradition approaches most of the events or brands call influencers to advertise your event. Additionally, you can also team up with influencers that correctly align with your specialized area of the event. Other than that by connecting with them, you can ask to utilize their social media platforms. By posting information about the event, you have more chances to reach a new audience and generate interest. This is the oldest yet best social media wall example.
Live Stream Your Event And Display It On Social Media Walls
There are numerous live-streaming platforms you can look for to stream your event. Some of the best platforms are Facebook, Instagram, and Twitch. Streaming your event enables participants as people who are unable to attend the event now can witness that. This way you can reach a wider audience.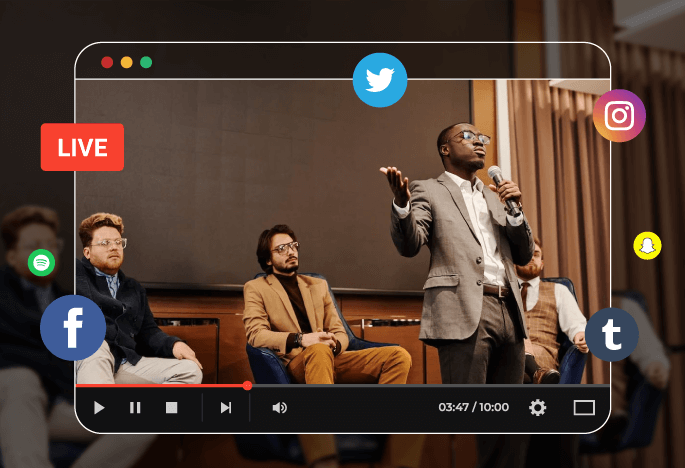 Polls and Interactive Quizzes
To create a memorable and enjoyable moment incorporate interactive polls and quizzes. Many brands have claimed that it is the most useful idea or example of a social media wall for events. As this increases engagement and makes the event lively.
A Look Behind the Scenes
Share behind-the-scenes or the planning effort and fun of your event on the social media display wall. By doing so, you have many chances to establish a more personal connection with your audience and increase interest in the on-ground event.
These social media initiatives can serve as an inspiration for your own event marketing efforts. Utilizing social media effectively can enable you to reach a larger audience and generate interest for your event. Brainstorm and come up with more unique ideas and look for some best social media walls for a website or event examples.
The Last Thought
Social media walls offer a distinctive and interesting method to communicate with event attendees, increase brand recognition, and gather real-time data. Social media walls have a variety of advantages for events of all kinds. From improved participation and user-generated content to real-time information and cost-effective marketing.
In conclusion, including a social media wall in your event can improve it overall for attendees and offer useful information and insights for event planners. This ensures a great and interesting experience while putting up a social media wall. It's crucial to pick the appropriate platforms, design your wall to suit your event's theme and keep an eye on user-generated content. Consider contacting our knowledgeable team of specialists at Dreamcast for advice and help. If you're interested in implementing a social media wall into your upcoming event. You can establish a social media wall at your event that engages your audience and magnifies your marketing efforts with the correct tools, assistance, and professional experience. To know more Book Your Free Demo Now!!
Frequently Asked Questions
What is a social media wall for events?
A social media wall for events is a real-time display of social media posts, specifically curated for a particular event or occasion. It serves as a virtual gathering place for attendees to share their thoughts and experiences, while also creating a dynamic and interactive atmosphere.
What is the purpose of a media wall?
The purpose of a social media wall is simply to increase engagement and interaction at events, provide a platform for attendees to share their thoughts and experiences, and create a buzz around the event.
What are some social media wall examples?
Some popular examples of social media walls include Twitter walls, Instagram walls, Facebook walls, and others. They can be used for numerous types of events such as trade shows, conferences, weddings, and product launches.
Are social media walls a good idea?
A social media wall for events is a good idea depending on the specific format and the target audience. When used correctly, they can be highly effective in creating a dynamic and engaging atmosphere and can help to build excitement and hype around an event.
Why are social media walls so popular?
Social media walls have become increasingly popular because they provide a platform for attendees to share their thoughts and experiences in real-time, while also creating a buzz around the event. They are also a great way to showcase the event to a wider audience, and to increase engagement and interaction among attendees.
How do you build hype around an event?
To build hype around an event there are many ways such as;
● Try promoting it on social media platforms
● Creating a unique hashtag for the event
● Encouraging attendees to share their thoughts and experiences