The Covid-19 pandemic has carried us through various challenging restrictions that have evolved our perception of organizing events. The world is going online, and so is the events industry.
Even though finding a way out of these unfortunate situations seemed quite a task, the skilled event planners successfully combated it by taking all types of events virtual.
Remote events have grown to become quite popular over the last few years. Companies and organizations from all spheres of industries are opting to host virtual events to share significant information and create communities by gathering attendees present across the world.
While moving further on the way to optimizing a virtual event, the innovation of live streaming has amplified the success prospects of virtual events tremendously. The ability to live stream all types of sessions over a virtual event platform can not only enhance your event's experience but also improvise its ROI. Let's move ahead and dive deeper into the world of virtual event streaming. 
What is Virtual Event Streaming?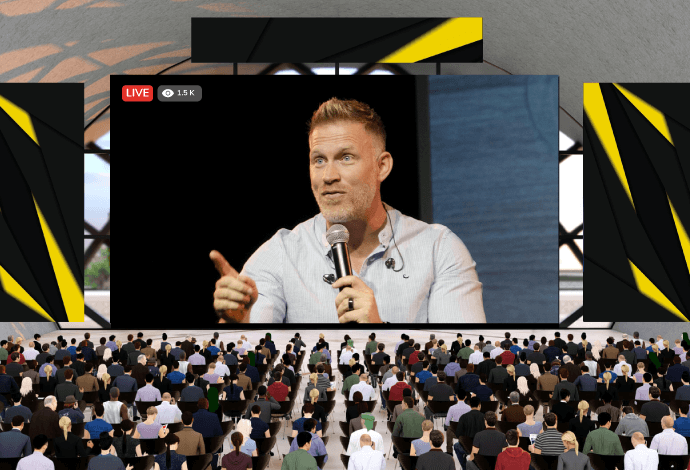 To understand the concept of blending a live stream and a virtual event to regulate the possibility of virtual event streaming clearly, let's begin by understanding both of these separately.
A Virtual Event is an interactive simulated version of a physical event that your participants can attend from remote locations. On the other hand, a Live Stream is the real-time coverage of any event that can be broadcasted to a wide range of audiences. In the case of Live Streaming at a Virtual Event, the best of both worlds is brought together, further ensuring the success of your online event. 
In-Person, Hybrid, Virtual
Create an Extraordinary Event Experience
Across All Event Formats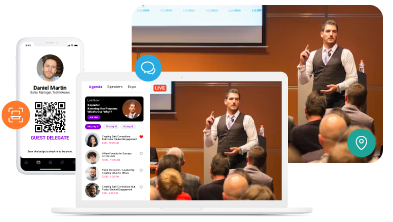 In simpler terms, you can now live-stream your sessions over a virtual event platform and make use of all the innovative tools to take your event to a whole new level. It is possible to live stream any format of sessions, be it a webinar, a conference, a product launch, an expo, or a meeting.
With the help of an advanced live streaming or virtual event platform, you can reach a global audience within a few seconds.
Live streaming at a virtual event is not just limited to the corporate industry, as you can also host events like weddings, anniversary, parties, festivals and other celebrations. Isn't it shocking that with using wedding live streaming services you can now able to broadcast your wedding day over social media. This approach is helpful to connect with your friends and family who didn't came due to any reason or circumstances. Not just in wedding but in any other festival or occasion.
Benefits and Features of Live Streaming at a Virtual Event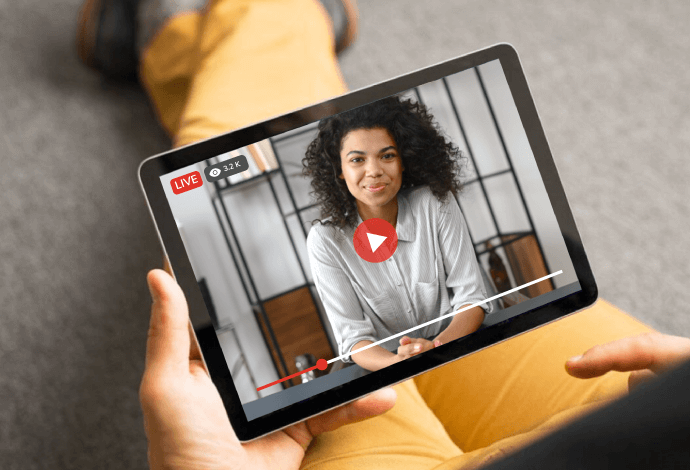 #1 Attain a Global Reach
By including Live Streaming at your Virtual Event, you can broadcast your session to a global audience with unmatched reach. Earlier, many of your audience couldn't attend your event due to geographical constraints, but this is not the case anymore. With the help of an efficient virtual streaming platform, you can now cater to the attendees present anywhere across the world in live time. 
#2 Real-Time Engagement
With the help of live streaming, you can keep your attendees engaged in real-time without any hassle. A well-resourced virtual event platform can provide you with excellent engagement tools that will keep your attendees enticed to the event throughout. Grabbing your attendees' attention can be a task over the traditional format, but over a live-streaming session, your attendees are constantly engaged in the virtual event.
#3 Whipped-Up Online Interaction
The interactive possibilities have been redefined ever since the emergence of virtual events. Well-structured interactive tools can effectively increase engagement at your live event. The aspect of live-streaming just adds to the interactive benefits at your virtual event.
While attending a live session, your participants can interact with everybody present at the event in real-time. A virtual streaming platform provides you with several interactive tools like live polls, Q&A sessions, contests, breakout sessions, etc.
The option of gamification is another aspect of interactive tools that lets you organize engaging games to captivate your attendees' interest.
#4 Networking Possibilities
A live event can help you interact with new clients and generate new business opportunities. A virtual event platform takes you a few steps closer to generating leads, maximizing your reach, and networking with your prospective allies.
#5 Reach a Wider Audience
While a physical event can only cater to a defined audience, a live stream at a virtual event means unlimited reach. Whatever your event is about, be it a virtual product launch, virtual exhibition, virtual trade fair, or a virtual conference, the information you share over the sessions can reach a wider audience with no specified limit.
#6 Longer Existence
By live-streaming sessions at a virtual event, you get the opportunity to archive your event by recording everything. Basically, your event is accessible to your attendees for a longer time. Hence, you can attain a longer existence of your event by taking it to a virtual event platform.
#7 Target the Dormant Members
Many times, your employees or target audience are inoperative to attend the event. However, accessing information through remote locations over a screen can help you target this aspect of your audience. By live-streaming your sessions, you can effectively gain the attention of the dormant members too, who are usually inactive in the traditional format of events.
Host an Engaging LIVE Stream
Connect with the Industry's Most Experienced
Live Streaming Service Providers.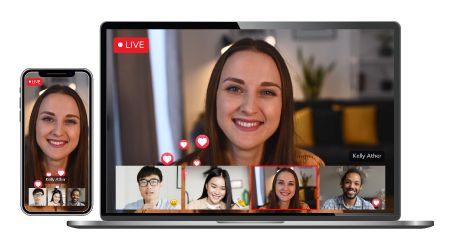 #8 Tradeshow and Demo Integration
Apart from all the interactive and engaging tools, live streaming your sessions at a virtual event also renders you the opportunity to integrate elements like tradeshows, demos, exhibitions, etc. This way, you can add way more value to your event than ever.
#9 Break-Time Activities
A virtual event platform is well-equipped with countless features to ensure the success of your online event by enhancing various engagement aspects. Virtual event streaming allows you to organize fun activities during break-time, like entertainment and gaming sessions.
#10 Branding and Sponsorship Possibilities
Branding opportunity is one of the countless innovative tools presented to you while hosting a live event. Not just this but, you can also add the sponsorship elements to your event. Organizing a live session with no add-on features can get tedious for your attendees, while live streaming at a virtual event can efficiently elevate your attendees' event experience.
5 Steps to Create a Successful Virtual Event Streaming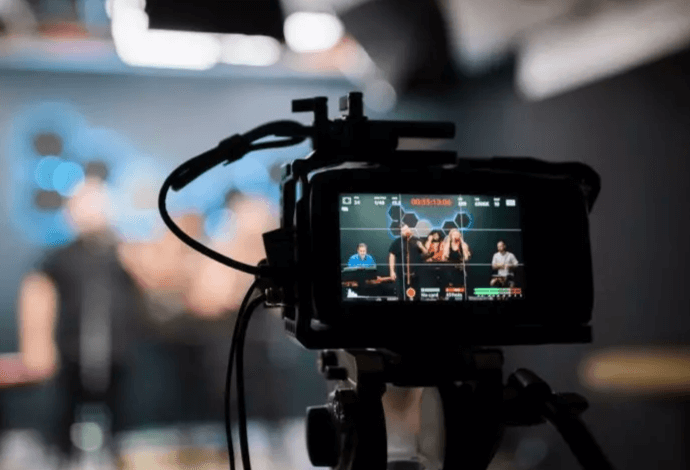 #1 Choose an Appropriate Virtual Event Platform
Choosing the right platform to live stream your event is one of the most vital steps in ensuring the success of your event. The most suitable virtual streaming venue is the one that provides you with all the innovative tools to take your event on the way to advancements. These tools include everything from excellent networking and engagement opportunities to adequate interactivity levels and ROI.
Including a live stream at a virtual event means the requirement of high backend support and advanced software. Therefore, keep all the prerequisites in mind while selecting the right platform.
#2 Invest in the Right Resources
To host an exceptional live event, you also need to gather all the right equipment and resources. Live streaming a session can be a smooth process if everything is well planned and structured beforehand. For example, ensuring the quality of the camera, mic, lighting, internet, etc., will help you avoid any possible future error or hassle.
The word resource here also refers to the chosen staff and expertise. Therefore, make sure that your logistics team is well-versed in the process of taking your event live.
#3 Create Compelling Content
The content you create for your virtual audience should be a mix of both- the information your audience expects to receive and what will help you meet your event goals. The most exceptional and dynamic virtual streams are the ones that include diverse content to keep the communities engaged. Make sure that along with the content type and form, its structure and flow also play a vital role in engaging your virtual attendees. An effective content includes keynote, general & breakout sessions, appealing & informative banners, well-designed booths & bars, sponsored content, presentations, etc.
#4 Market Your Event
Once you have created the content, the next step is to start presenting it to the audience and ensuring their action. Efficient marketing strategies and promotional activities are responsible for driving your events closer to your target audience. Incorporate all the best practices to market your event at the right time before the big event day. Also, don't forget to integrate information and promotions about your live streaming feature in the overall event marketing campaign. You can make use of different mediums and channels to implement various marketing and promotional activities. Following is a list of a few top strategies to market your virtual event streaming:
Active social media posts and contests with event hashtags
Multi-touch email campaign through email marketing
Send out welcoming swag bags
Word of mouth and referrals
Landing page and website promotion
#5 Do a Test Run Before Going Live
Running a test to check the efficacy of the technology, resources, and event flow is very significant to ensure the success of your event. This practice will not only ensure the smooth execution of your event but also avoid any possible glitches and errors that can affect your live streaming event on the big event day. From basic equipment setup and internet quality to the structure, make sure that everything is going on the right track.
Live Streaming at Virtual Events has not just redefined the success prospects of online events but has also resulted as an efficient way of maximizing the reach.
Contact Dreamcast today and ensure the success of your live streaming event! 
Host an Engaging LIVE Stream
Connect with the Industry's Most Experienced
Live Streaming Service Providers.