Webinar live video streaming is becoming popular in the UAE, especially in Dubai, Abu Dhabi, Ras Al Khaimah, and Sharjah. Webinar video streaming offers various benefits which is the reason a lot of marketers and organizers prefer using streaming video webinars. These webinars are live and allow interaction with the audience.
In this article, we will be discussing various reasons why you should consider using streaming video webinars and what is the difference between on-demand and live webinars.
Reasons To Prefer Webinar Live Video Streaming
Here are few reasons why you should go for webinar live video streaming: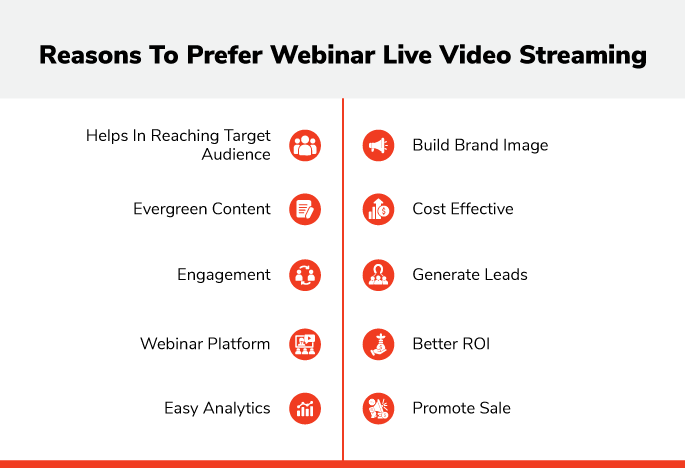 1. Helps In Reaching Target Audience
There are various reasons why you should be choosing webinar streaming and reaching your target audience is one of the major reasons. If you want to reach your target audience or tap into a new audience, a live webinar can be the best option for you.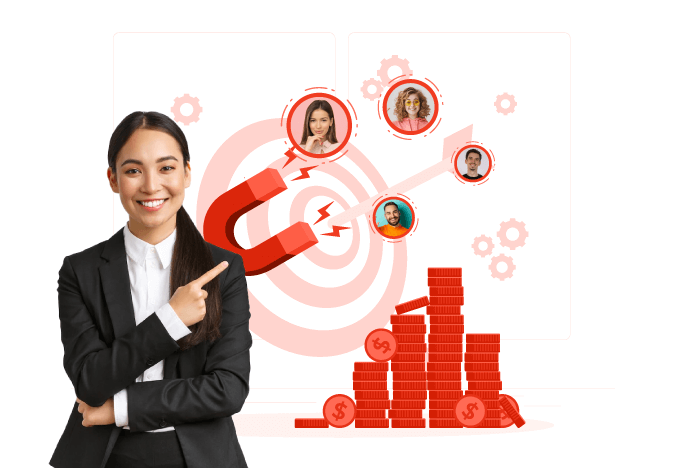 With a webinar live stream, there is no geographical barrier, you can reach an audience from different parts of the globe. With a webinar, you get an opportunity to connect with your target audience personally. When you host a live webinar there is no restriction on the number of people that can participate in your live session which makes it easier to reach not just your existing audience but the new audience too.
2. Evergreen Content
Webinar live video streaming offers content that is evergreen. Content is a crucial part of the webinar live stream. With a webinar, you will be able to reuse your content. You should not create your webinar content as one time watch, instead record it to repurpose it. You can also record certain sections of your live webinar to reuse in your next webinar.
Live webinars offer top-notch content so to keep it evergreen you can also live stream your webinar later you can share that live stream to your social media platforms like Facebook and Instagram. In this way, your webinar content will reach a larger audience.
3. Engagement
The next reason why you should be thinking about hosting a webinar live video streaming is engagement. When you host a webinar live stream you are directly engaging and interacting with your audience. You will be able to add a human touch with the help of live webinar video streaming.
Your audience will be able to see you, they will be able to ask questions and share their thoughts and ideas which will make them feel more connected with your brand or business. With the help of webinars, organizers will be able to engage their audience effectively which will result in better and stronger audience connection. 
4. Webinar Platform
Webinar platform or professional webinar services is another reason for considering webinar live video streaming.
These professional webinar services and platforms make it easier for organizers to plan and host a successful webinar. Live webinars need tools that can engage the audience, an analytics dashboard that can offer insights into the webinar, and audience management and data collection and you will be able to effectively manage all these things with the help of professional webinar services and platforms. Managing the audience and their data without any professional webinar services can be challenging and it also involves the risk of human error, which can be avoided with professional webinar services and platforms.
5. Easy Analytics
For webinar video streaming you will need analytics of your live session to understand the behavior of your audience. You will be able to keep track of your audience and their behavior with the help of a webinar. When you host a webinar live stream there are a lot of people who join your live session and because they are your target audience you will need to keep track of the insights so that you know how many individuals started till the end of your webinar live video streaming, how responsive your audience was, how many people dropped in between live session etc.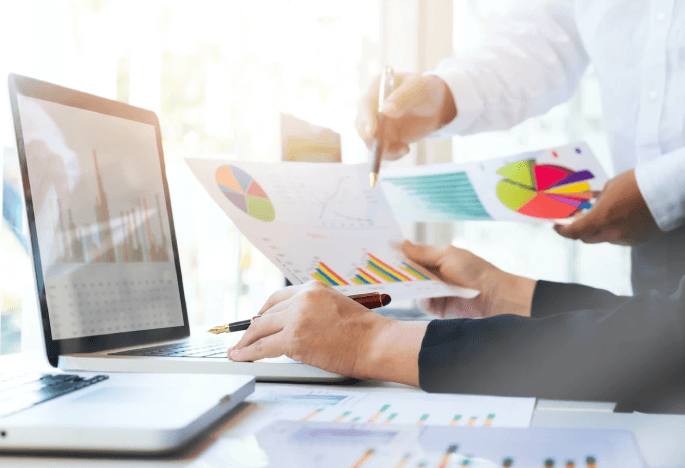 6. Build Brand Image
A strong brand presence is essential for all brands. Most brands prefer using a webinar as a tool to market and promote their brand. Because webinars have a wider reach and can help brands interact with their target audience directly most brands and businesses prefer using webinars.
With webinars, brands can create a more personalized experience for their users. There are several webinar platforms and webinar live video streaming that allows brands to create a customized platform for their webinar live stream, which helps in branding. A webinar is a powerful tool for establishing a strong image in the industry.
7. Cost Effective
The next reason why you should be thinking about webinar live video streaming is that it is cost-effective. Finance is crucial for any brand or business. Streaming webinars is an affordable option for most brands to reach their target audience. With webinar video streaming platforms most brands and businesses can host a webinar live video streaming at an affordable price. There are various webinar platforms and services available in Dubai, Abu Dhabi, Ras Al Khaimah, and Sharjah that offer top-notch webinar services at a reasonable cost. You can compare different services to get the best and cost effective webinar services in Dubai, Abu Dhabi, Ras Al Khaimah, and Sharjah.
8. Generate Leads
Lead generation is the best way of using a webinar. If you want to generate leads that might convent you should consider webinar live video streaming. With streaming webinars, organizers can attract a large audience. This audience will be registering for the streaming webinar and organizers will be able to collect leads through their details. All their important data like name, phone number, and email address will later help organizers to target their audience. They will be able to send updates, reminders, and pitches to convert the audience.
9. Better ROI
Return on investment is necessary for all brands and businesses. Webinars can not only generate leads for the business they can also help increase sales and attract more sponsors. These days most sponsors and businesses like to invest in webinars because they can offer profitable returns on investment.  Webinars can help organizers speed up the process of sales and marketing. Webinars play a huge role in the marketing funnel.
10. Promote Sale
Streaming webinars play a vital role in sales. There are various marketers in the industries that use the webinar as a tool to boost their sales. They like to market and promote their products or services with streaming webinars. Marketers can create unique content and use it as a sales pitch in their webinar. Few marketers like to review their products in webinars for promoting sales.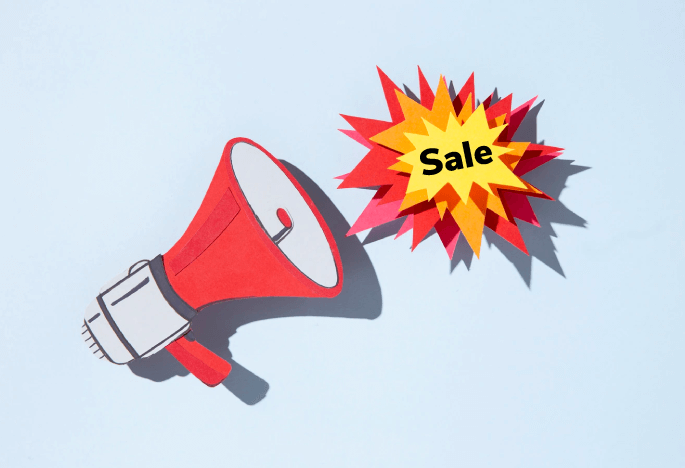 Difference Between Live And On-Demand Webinar
Here are few difference between live Webinar and on-demand Webinar:
●     Engagement
The first and major difference between live and on-demand webinars is engagement. When we talk about live webinars they are like two-way communication. The audience will be able to connect and communicate with organizers directly. They can engage and ask live questions but when it comes to an on-demand webinar that's not the case, these webinars are recorded and they don't promote live engagement, some people may find pre-recorded webinars boring because they can't directly communicate with the host. Pre-recorded webinars lose the human touch that is present in live webinars. From an engagement point of view, live webinars are better than pre-recorded.
●     Technical Errors
When it comes to live webinars any technical errors can hamper the experience of the users. If during the live webinar, your camera or audio device stops working or there is any other technical issue it will have an impact on your live session but that's not the case with a pre-recorded webinar because they are already there is usually no such technical errors if, during the recording session, organizers face any technical issues they can rectify it and record their webinar again. Live webinars lack this feature.
The Bottom Line
In a nutshell, there are various reasons to prefer streaming video webinars. It is a powerful tool that is effective for marketing. These webinars can attract your target audience, can help in lead generation, are cost-effective, and help in increasing return on investment, etc all these reasons make them the perfect choice for brands and businesses.
Not just live but you can also prefer on-demand webinars if your business requires it. If you are looking for streaming video webinar services you can find the best webinar services for small businesses in Dubai, Abu Dhabi, Ras Al, Khaimah, Sharjah, and Al Ain Ajman.
Frequently Asked Questions
What are the benefits of hosting a live webinar?
Increasing brand awareness helps in building trust and loyalty, keeps the audience engaged, increases global reach, etc.
What is the difference between webinars and live streaming?
Live streaming is broadcasting the live video in real time to a huge audience whereas a webinar is usually hosted to target a small section of the audience.
What is an example of a live webinar?
Virtual summit, E-learning, employee training webinar, etc.
Attain a Matchless ROI for Your Business.
Pick the Best Webinar Services of the Industry