From small to large-scale businesses and brands, award ceremonies are common in all. It is always much needed to build connections, appreciate the team members, and so on. But for many organizations, hosting an event gathering which accommodates all of their employees and team members is not possible. That is where the virtual award ceremony takes place. The virtual award show is all about building connections that transcend the screen, where distance is not a problem anymore. Hosting an award ceremony virtually can be a great way to bring your people together. That's why event organizers are constantly seeking innovative virtual awards ceremony themes, ideas, and tips that can help them organize successful online awards shows. 
However, it's a popular viral trend that can save quite a lot of money. As for digital awards events, it doesn't require any venue accommodation, food, logistics, or anything else. All you need is your mobile, laptop or computer system to be a part of the virtual award ceremony. Here in this blog, we have covered the theme, ideas and tips that you can consider while hosting a virtual award ceremony. So, without further ado, let's start:
Top 5 Virtual Award Ceremony Theme
Planning and hosting a virtual award ceremony can be an opportunity to celebrate success and achievements with your team and audience in a memorable way. In order to make your event stand out from the league, you need the best themes and practices. Here are some of the best virtual award ceremony theme ideas you can incorporate: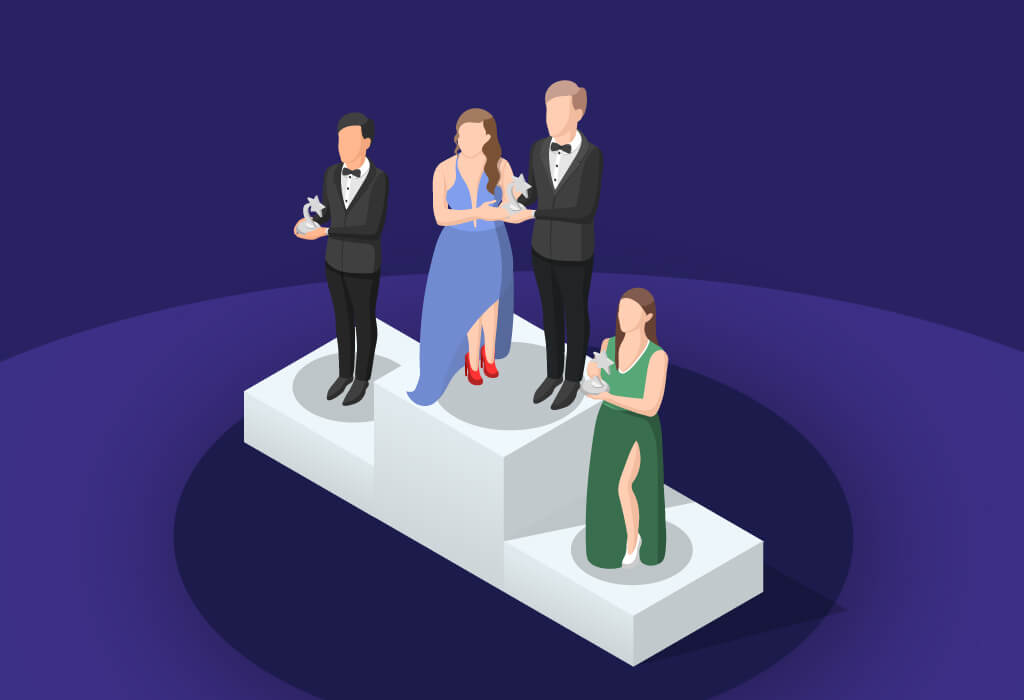 1.  Worldwide Talent Celebration
This theme describes the value of diversity of talent, skills and excellence in the company. "A Global Toast" can be described or acknowledged as a virtual award ceremony for outstanding individuals. Here, you can praise the talent and excellence of the whole organization without any geographical boundaries.
The purpose of this theme is to foster a sense of unity and global connection, which highlights the power to go beyond geographical barriers. You can invite all your attendees from various locations to raise a global toast to their remarkable contributions.
2. Turning Hardship into Triumph: Stories of Diligence
This theme celebrates how strong the award winners have been when things get tough. It shows how they didn't give up and kept going. It's like saying that when life throws hard things at you, it's a chance to learn and succeed.
The virtual event is like a place where their stories can inspire others. It tells us that even when things go wrong, they can lead to great things in the end. The purpose of this virtual awards ceremony theme is for everyone to see how amazing people can be when they don't give up, even when times are hard.
3. Dream, Believe, and Achieve
"Dream with passion, believe in your potential, and you will achieve the extraordinary.
In a similar way, this virtual award ceremony theme idea is all about revolving around the inspirational journey of many individuals and finding and realizing the power of achieving dreams. It draws special attention to the idea of believing in oneself and the importance of nurturing aspirations along with channeling the belief in the inner self, making way towards all tangible achievements.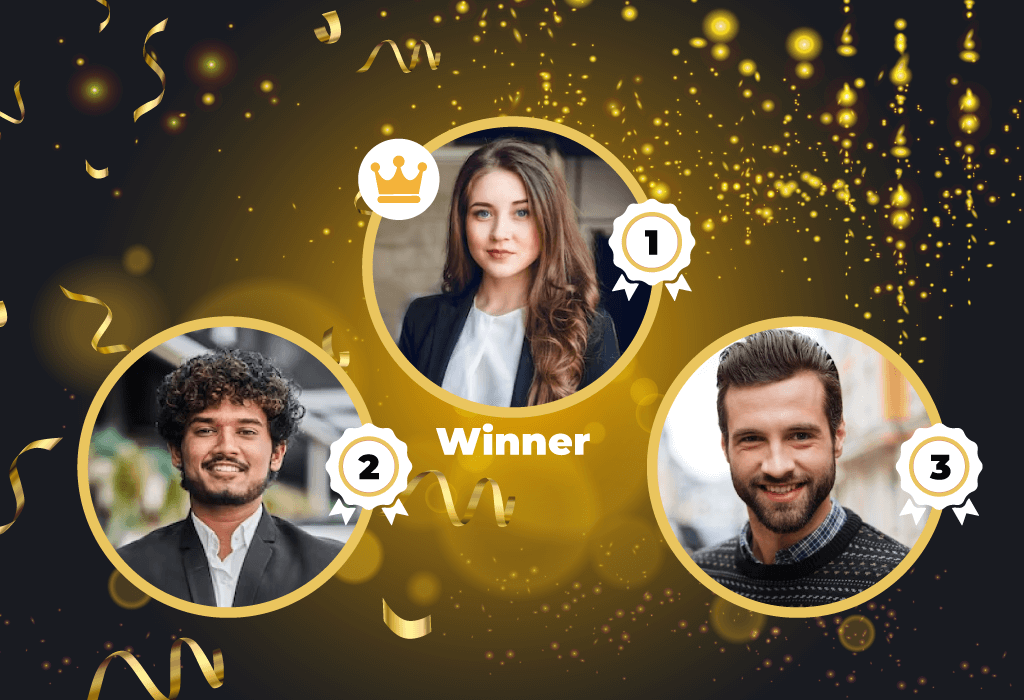 This virtual award show idea can become a beacon of hope, motivation and inspiration. It can motivate the attendees to pursue and chase their dreams with unstoppable determination. Spotlight the personal stories and achievements of awardees who've turned their dreams into reality. Believe it or not, it's a theme that can explain and ignite a collective spirit of accomplishment, which tells you that a remarkable journey is within reach.
4. Champions of Change
This theme highlights how excellence brings people together. It shows that amazing accomplishments can bring people from all over the world and different backgrounds together. In a virtual award ceremony, people from different walks of life gather to celebrate their shared dedication to doing great things. The theme showcases the inspiring stories of award winners who have made a big impact and encourages others to aim for success. It's all about how excellence doesn't have any limits and how we can feel united and work together, even in a virtual setting, as we celebrate people striving for greatness.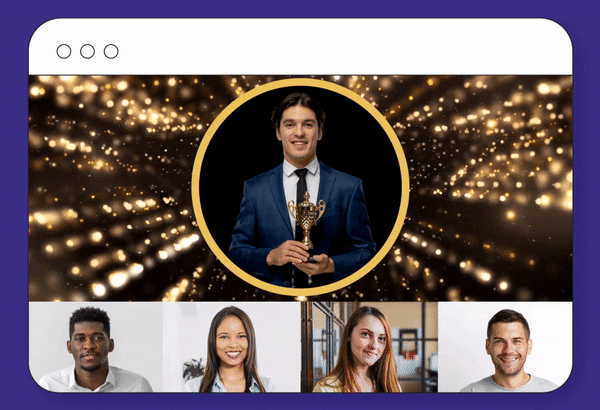 5.  Tech Innovators of The Year 
"Tech Innovators of the Year" is a great virtual theme idea for an online award show that's all about celebrating the best in technology and innovation. It shines a spotlight on people and groups doing amazing things in tech fields like artificial intelligence, digital health, eco-friendly tech, cybersecurity and many more. Based on your industry, domain and niche, this theme can be customized to promote your brand at the same time the motto of praising the excellence of innovators.  
By honouring these innovators, this virtual awards ceremony theme isn't just about giving them awards. It's also meant to inspire new talents and business folks who are just starting out. It reminds everyone how technology can change the world for the better. So, this theme is a perfect fit if you want your virtual award ceremony to be all about technology and progress.
Ideas for the Virtual Award Ceremony 
It is projected that the virtual event industry is going to be a $783 billion industry by 2026. Also, in a recent study by many leading companies, it was revealed that 72% of organizers globally wanted to host virtual award ceremonies due to their cost-effectiveness. Besides that, 85% of attendees believe that virtual awards are comfortable to attend while having engagement and interactivity because of features like live polls, quizzes, social media integration, and more.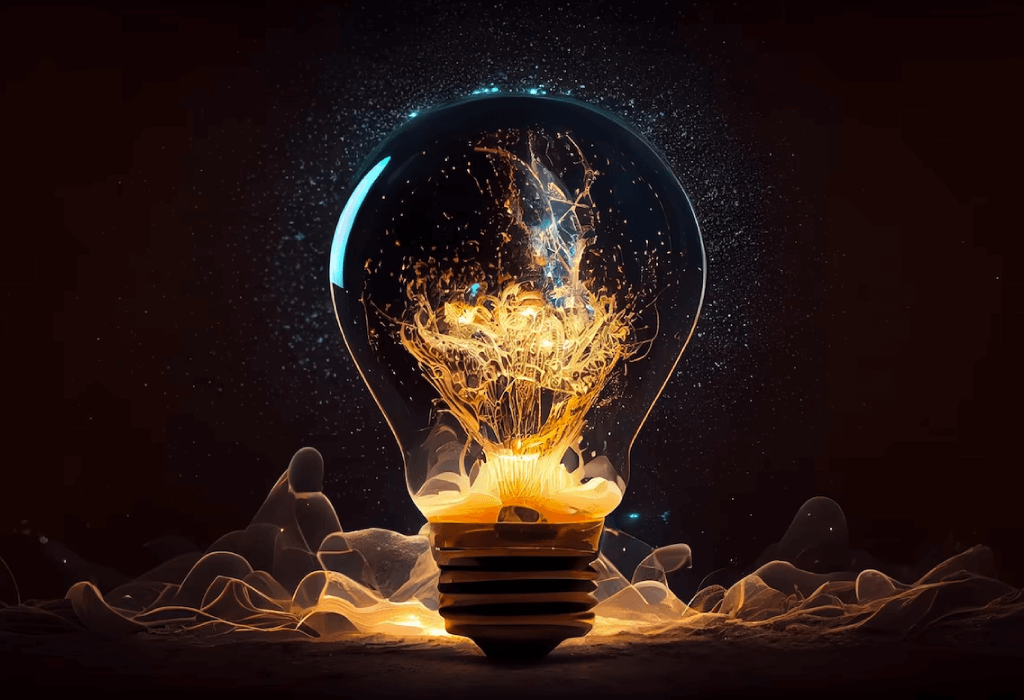 Let's learn about the numerous ideas for a virtual award show. Here are some of the ones that you can consider in your next virtual award show:
1. Best newcomer
2. Lifetime achievement
3. Innovator of the year
4. New technology founder of the year
5. Outstanding leadership
6. Environmental champion of the year
7. Best performer of the year
8. Best ideas generator of the year
9. All-time sick employee of the year
10. Best educational initiative
11. Best in outstanding customer service
12. The best-dressed employee of the year
13. The fittest employee of the year
14. Most entertaining person of the year
15. The funniest employee
16. The one with unwavering determination
17. The one who leaves the tasks incomplete
18. Mentor of the year
19. Excellence in problem solving
20. Rising Star
21. Top employees in sales performance
23. Corporate social responsibility award
24. Long- period of service
25. Best Team
26. Green Initiative award
27. Fashion icon
28. Cost-saving hero award
29. Best employee blog
30. Cross-training award
31. The latecomer
32. Outstanding remote worker
33. Wellness advocate
34. Best Project Team
35. The one with crazy ideas
36. Work-life balance champion
37. Ethics and integrity award
38. Technology support expert
39. Time management guru
40. Data analytics champion
5 Best Tips To Make Your Virtual Award Ceremony Stand Out
Even with proper planning and a systematic approach, there are chances that you find challenges in hosting a virtual award show. Well, to make your virtual R&R ceremony seamless and hassle-free, we've got you covered with some best practices you can take into account: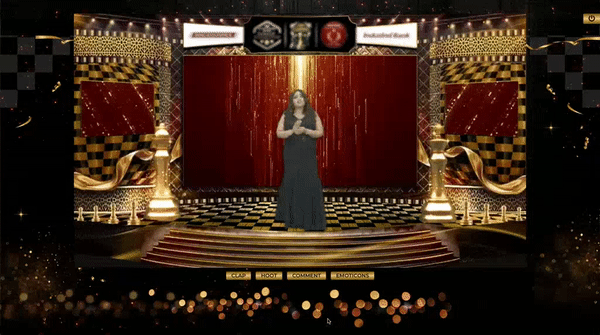 1. Choose a Professional Virtual Event Platform
The selection of a professional virtual event platform is the most important and essential step before hosting any virtual show. It's crucial for hosting a seamless and engaging virtual award show. Look for platforms that offer interactive features, customizable branding, detailed reporting, personalized features and reliable 24*7 technical support, such as tech chats or guide videos, to ensure a smooth event experience for both presenters and attendees.
2. Incorporate a Mobile Event Application
Developing a dedicated mobile event app enhances attendee engagement by providing easy access to schedules, nominee information, and interactive features. It ensures that attendees have all the award show details at their fingertips, enhancing their overall experience. Therefore, incorporate a mobile event app where attendees can do live Q&A sessions, create breakout rooms, engage with other attendees via chats and others. 
3. Integration with Social Media
Seamlessly integrate your virtual award show with social media platforms to increase visibility and audience interaction. Use event-specific hashtags, a social media wall,  real-time feeds, and live updates to encourage attendees and online viewers to share their experiences and engage with the event's online community.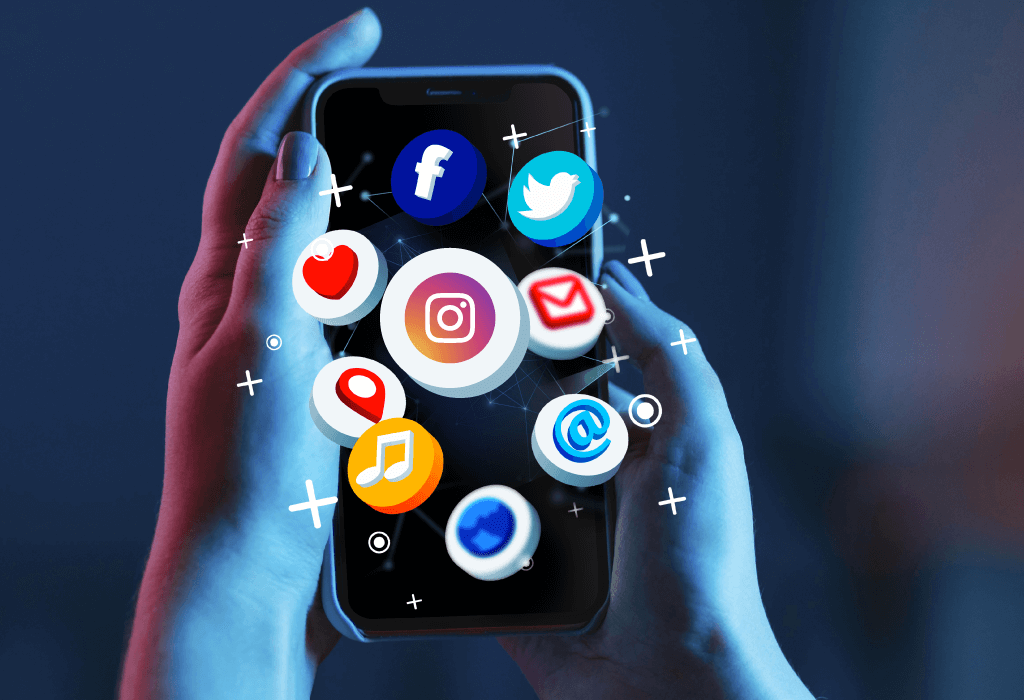 4. Live Streaming of Virtual Award Show
Broadcasting the virtual award show live online extends its reach to a global audience. Live stream the event on popular platforms such as Instagram, YouTube, Facebook, or dedicated virtual event platforms. Try to make it accessible to viewers in real-time, and engage them with real-time comments and reactions.
5. Audience Engagement
To make any event remarkable or stand out from the crowd, audience engagement plays an important role. Ensure to incorporate all the engaging activities into your virtual award ceremony. Consider virtual gamification to boost engagement, a leadership board, and fun activities. However, audience engagement is one of the key components of the right virtual event platform. If you've chosen the best service partner, like Dreamcast, to assist you at the event, then audience engagement won't be an issue. 
Summing Up:
By the end of this blog, we have discovered the top virtual award ceremony themes, ideas and best practices that you should consider if you're planning a virtual award show. There's no doubt that virtual award ceremonies are a growing trend, as every business and organization is utilizing this without breaking the bank.
If you're looking for the right virtual platform, then Dreamcast can be your partner in assistance. For more information, you can contact us or book a free demo with us.
In-Person, Hybrid, Virtual
Create an Extraordinary Event Experience
Across All Event Formats