In the wake of the Covid-19 pandemic, organizing in-person meetings seemed almost like an improbable idea. But, thanks to the shift of the event industry to virtual event platforms, Virtual meetings can now successfully be hosted over excellent virtual venues. Adapting to the advanced technology was indeed a formidable task, but the event planning experts efficiently combated all the difficulties by paving their way to the sphere of innovations. 
Businesses are progressively modifying their event planning concepts with the help of virtual meeting platforms. However, virtual meetings are gaining more and more prevalence in various industries, as they hold significant importance in the functioning of all types of organizations.
They are not only advantageous in terms of cost incurred in resources but also in terms of networking and communication opportunities.
Before diving into the world of virtual meetings, let's begin by comprehending its fundamentals.
What are Virtual Meetings?
Virtual meetings are the formal gatherings held over online meeting platforms with all the participants attending them from remote locations. It enables all the attendees to interact, connect, and have a real-time conversation with other participants and industry experts through integrated communication tools. 
Although it seemed like a trying task to host virtual meetings as shifting to an online medium means the elimination of many physical event opportunities, the virtual venue providers have come up with numerous advanced tools that can ensure the success of your virtual meeting.
There are various types and formats of virtual meetings that facilitate you with the opportunity to fulfill your goals more efficiently without missing out on any feature. It also offers multiple engaging and interactive tools that enhance the quality of your attendees' event experience.
Apart from being relevant to all business types, it especially works extra productively for institutions spread over different cities or countries as it enables all the stakeholders, employees, clients, delegates, etc., to attend these meetings from their remote locations.
Let us move forward and explore the benefits of hosting Virtual Meetings.
In-Person, Hybrid, Virtual
Create an Extraordinary Event Experience
Across All Event Formats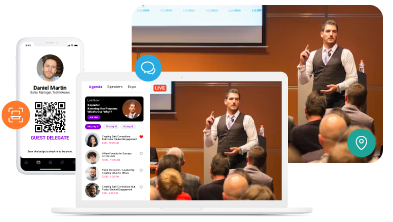 Advantages of Hosting a Virtual Meeting
There are innumerable reasons why organizations prefer to host virtual meetings over the virtual meeting platform. Mentioned below are some of the prime benefits of organizing a virtual meeting in the contemporary world.
#1 Cost-Effective
Organizing a virtual meeting eliminates many expenses incurred in the case of a physical meeting. There are many resources you need to take care of while hosting an in-person meeting, like accommodation, meals, and travel costs. However, these expenses are reduced in a virtual meeting to a large extent. According to a report, video conferencing is an aspect that has reduced the need for business travel by 47%. So, you can make use of these saved expenses in other company-related matters or other event activities.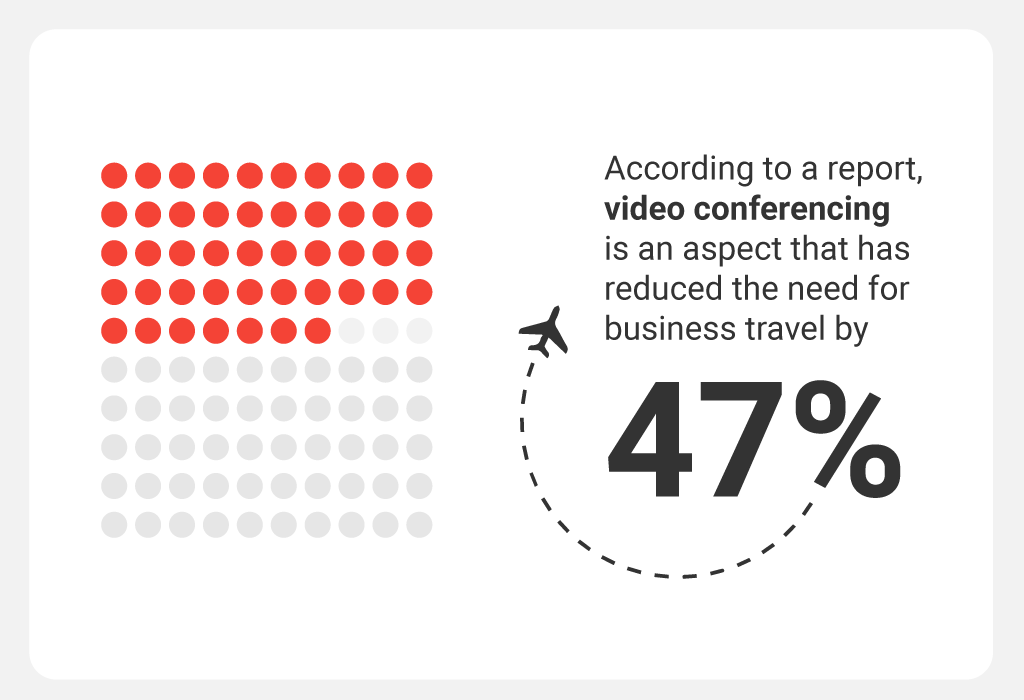 #2 Environment-Friendly
As we shift from physical venues to virtual ones, the requirement of many waste generating resources is reduced by a great sum. Therefore, virtual meetings positively have an eco-friendly nature that is based on green technology. It not only minimizes your attendees' ecological footprints but also the plastic and paper waste disposal. For example, there is no electricity, water, or fuel wastage in a virtual meeting as your participants don't need to travel or be present at physical venues. It also eliminates the need for printed brochures, banners, displays, etc.
#3 Maximum Reach
The maximization of your brand or organization's reach is one of the top benefits of hosting a virtual meeting. Earlier, many employees, delegates, or important stakeholders failed to attend multiple conferences or meetings due to the barrier of extra required travel and time. But, with the emergence of virtual meeting platforms, traveling and time are no longer barriers. All your participants can now attend the virtual meetings from any corner of the world without even having to spend extra time and resources.
#4 Economized Time and Resources
Apart from being an economical option for all your participants, it saves your time and resources too! Hosting a physical meeting is usually a stressful task for the organizers as you have to take care of different aspects like logistics, accommodation & facilities, event theme structure, meal arrangements, etc. However, shifting to a virtual platform means the elimination of these arrangements. Instead, a well-resourced virtual meeting platform provides all the advanced tools that can elevate the quality of management at your virtual meeting. Also, as per a report by TrustRadius, the search impressions for web and video calling software increased by 500% in the first 4 months of the pandemic. This statistic clearly shows that the world is preferring virtual meetings due to its advantages.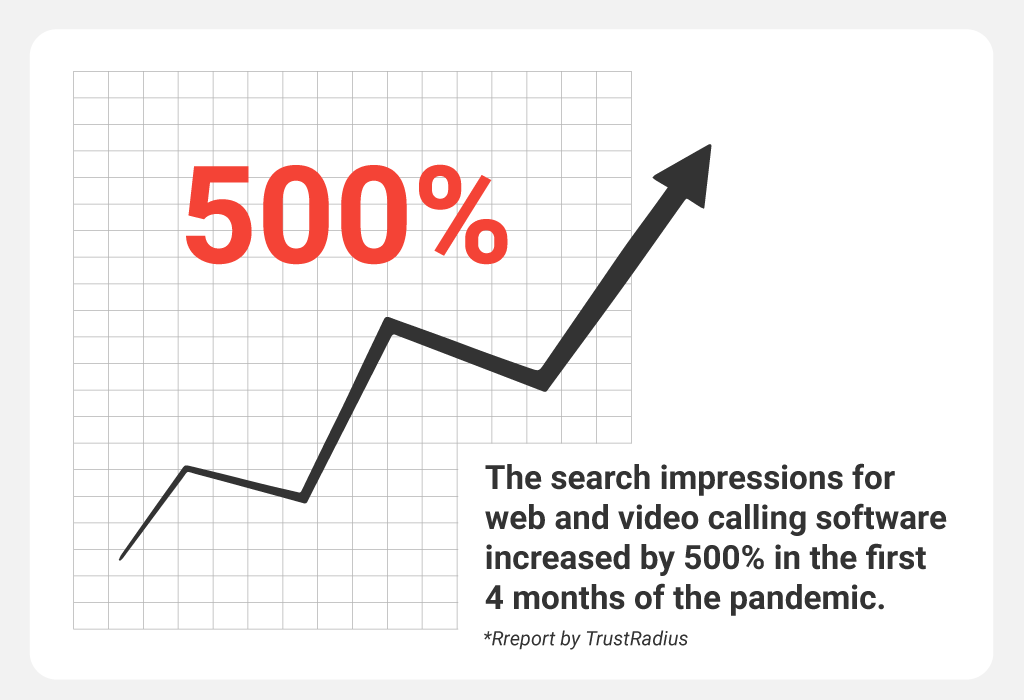 #5 Improvised Networking Opportunities
Although the scope of networking with your prospective allies gets eliminated over a virtual venue, the innovative networking tools present at online platforms render your attendees with improvised networking opportunities. A virtual event platform provides you with advanced tools like AI matchmaking, excellent search filters, breakout chat rooms, etc. Dreamcast also equips a B2B meeting scheduler tool that helps your attendees schedule a meeting with other participants at an appropriate time during or after the virtual meet. 
#6 Excellent Data Collection
With the help of provided innovative tools, data collection at your meeting has become easier than ever before. You can now effortlessly collect all your event data from the pre-event phase to post-event activities. The recorded details like networking hotspots, attendee footprints, registration data, poll responses, etc., can not only help you analyze the success of your event, but also the efficacy of your strategies. It can further facilitate you with a roadmap for your future events.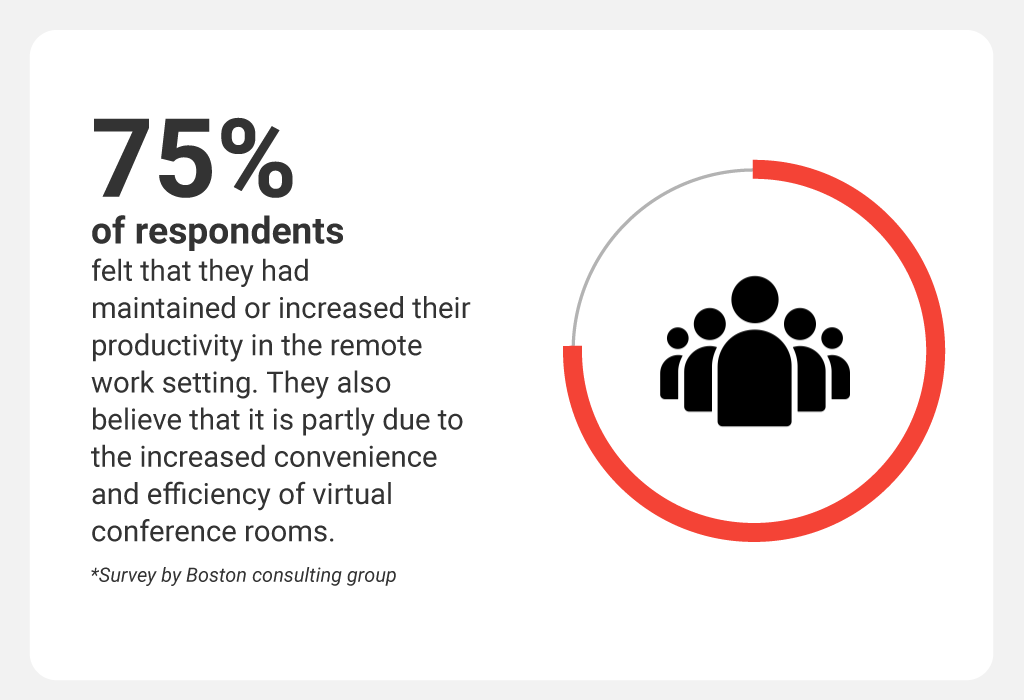 Not just this, according to a survey by Boston consulting group, 75% of respondents felt that they had maintained or increased their productivity in the remote work setting. They also believe that it is partly due to the increased convenience and efficiency of virtual conference rooms.
Moving ahead to know more about the online meetings, let's plunge into their types.
In-Person, Hybrid, Virtual
Create an Extraordinary Event Experience
Across All Event Formats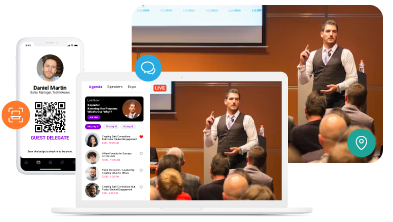 Types of Virtual Meetings
There are different types and formats of Virtual Meetings. Although the pandemic has brought a lot of change in the events industry, the need for an effective interaction is still the same. Find below some of the most famed types of Virtual Meetings: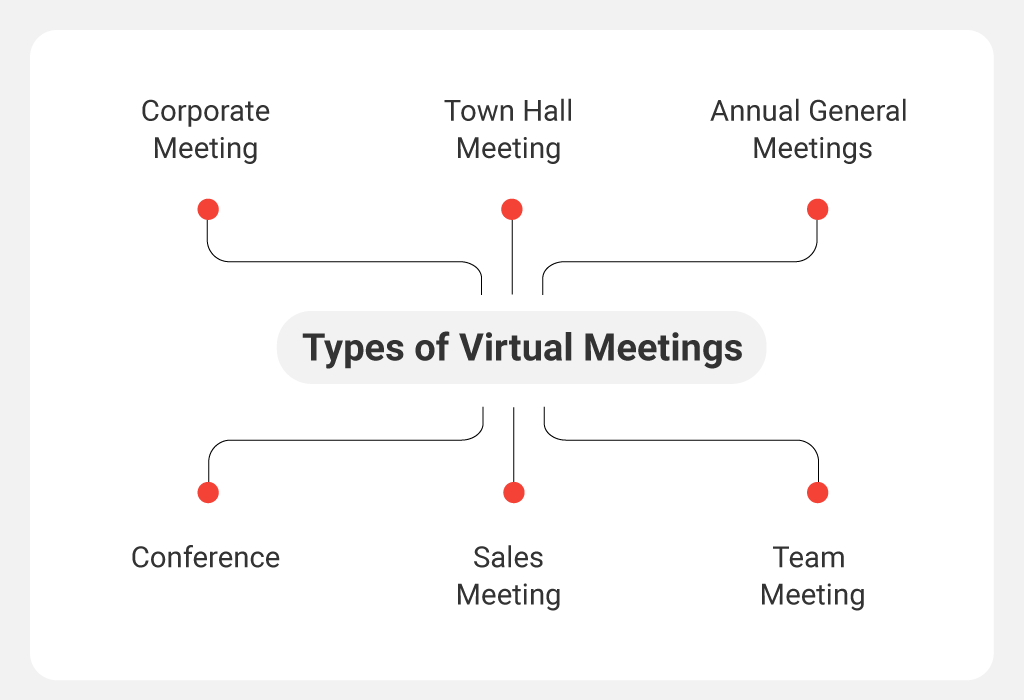 #1 Virtual Corporate Meeting
Virtual Corporate Meetings are business-oriented gatherings where all the participants represent the same institutions, corporate clubs, clients, or joint ventures. Following are a few types of Online Corporate Meetings:
Virtual Roundtable Meeting
Virtual Board Meeting
Online Investors Meeting
Virtual Shareholders Meeting
#2 Virtual Town Hall Meeting
A town hall meeting brings together the participants from diverse locations. A virtual town hall meeting paves the way for an excellent interactive opportunity for an organization's employees and administration. The best part is, the significant town hall meetings are now possible virtually where all the stakeholders can be present.
#3 Virtual Annual General Meetings
The Virtual AGMs is a worthwhile format for organizations to gather and host meetings with all their members at once. It is becoming more and more prevalent amongst associations for various reasons. Virtual AGM Platforms does not only provide advanced engagement opportunities but also an excellent medium to encourage free-flow communication.  
#4 Virtual Conference
A virtual conference meeting is a type of formal gathering where a large group of people come together and discuss topics of importance to the industry. A virtual conference platform enables the presenters, speakers, attendees, and sponsors to interact and network with the comfort of their remote locations. 
#5 Virtual Sales Meeting
A virtual sales meeting enables various salespersons to engage with global buyers and sales experts over a virtual meeting platform. It is an aggregation of diversified technologies and elements that brings together both synchronous and asynchronous communications. The most prominent types of virtual sales meetings are:
Virtual Sales Meet
Online Sales Kick-off
Virtual Annual Sales Meeting
Virtual Pitch Meeting
#6 Virtual Team Meeting
The concept of Virtual Team Meetings emerged as a need after the pandemic came. However, it is now gaining increased prevalence for all the organizations as being up to date with all the team members of a company is very significant. A virtual team meeting enables you to host a valuable gathering where all your employees or team members can come together and discuss the latest developments and information to be on the same page. Following are a few types of virtual team meetings:
Virtual Stand Up Meeting
Online Office Meeting
Virtual Staff Meeting
In-Person, Hybrid, Virtual
Create an Extraordinary Event Experience
Across All Event Formats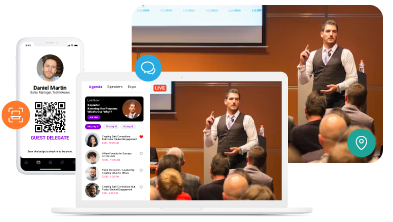 How to Host a Successful Virtual Meeting?
Organizing a virtual meeting requires you to plan and strategize a lot of things. The shift of meetings from physical to virtual platforms eliminates many networking and engagement opportunities. However, skilled virtual event planners have innovated various tools that can work towards the success of your virtual meeting. Following are some of the essential points that will make it easier for you to comprehend the process of planning and executing a virtual meeting efficiently: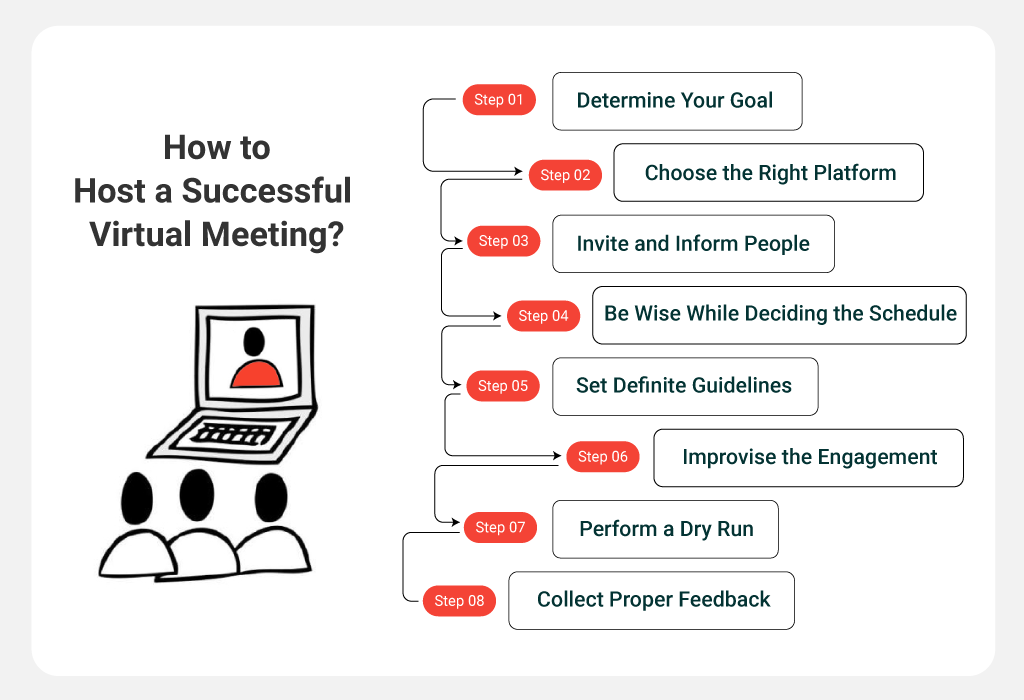 #1 Determine Your Goal
Determining your goal behind hosting a virtual meeting is very significant for its seamless execution. It will not only facilitate you with a roadmap during the execution process but also while strategizing the content for your virtual meeting. Ask yourself the following questions to get a clear understanding of your purpose:
Who do you want to host this meeting for?
How will your participants benefit from this meeting?
What do you aim to achieve from this meeting?
How will you measure the success of your meeting?
What are the engagement tools you want to include in your virtual meeting?
#2 Choose the Right Platform
The success of your virtual meeting depends greatly on the virtual meeting platform you choose to host it on. Radically, be it any form of virtual meeting, it is equally significant for all to improve the engagement and networking prospects. Also, as per Marklectic's virtual meetings & events statistics, 78% of businesses that use an event platform or application say it contributes to a positive event ROI.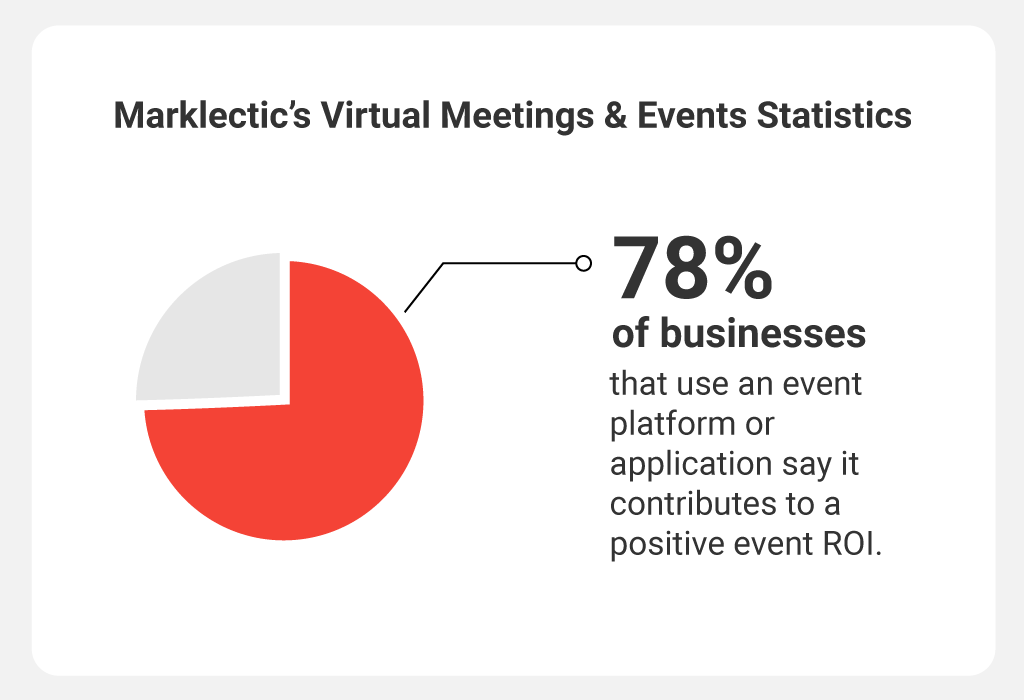 An efficient and well-resourced virtual event platform can provide you with excellent tools to fulfill this goal. The right virtual meeting venue will also provide you with proactive technical support to ensure the quality of operations during the meeting.
#3 Invite and Inform People
Make sure that you inform all your target participants beforehand, so there is no scope for miscommunication or misinformation. Also, take some time and think about who else has to be present at the meeting apart from the employees. Once done with the process of listing out the people, begin sending meeting details and invitations to all through email listing or other mediums. Also, post about all the necessary meeting details on your official website and social media platforms.
#4 Be Wise While Deciding the Schedule
It is important to be smart while deciding the schedule of your virtual meet, be it a virtual office meeting, virtual pitch meeting, or a virtual conference. Make sure that your online meeting does not clash with any other major meeting happening the same day for the same target participants. Since you might expect attendees from various demographics or time zones, ensure that the time is appropriate for all your attendees.
#5 Set Definite Guidelines
Just a physical meeting, it is necessary to have specific guidelines for your virtual meeting. Having a predefined set of guidelines will not only help you maintain the structure of your virtual meeting but also assure the seamless execution of the same. It will also let your participants behave appropriately according to the guidelines. An absolutely liberated meeting experience can lead to a lack of attendees' seriousness during the meeting.
#6 Improvise the Engagement
Attending a long meeting over a screen can build up a tedious experience for your remote attendees. Therefore, it is important to involve as many engagement tools as possible. You can make your virtual meeting more interactive by organizing elements like live polls, Q&A sessions, contests, exciting games, surveys, etc. Also, make sure that the virtual meeting platform you choose is well-equipped with advanced, innovative, and efficient engagement tools and features. Following are some of the top engagement & networking tools provided by virtual event platforms that can add to the value of your virtual meeting:
AI Matchmaking
Advanced Search Filters
Data Insights
Virtual Networking Lounge
CXO Lounge
Virtual Breakout Chat Rooms
Gamification
Live text, video, and audio chat
and many more!
#7 Perform a Dry Run
Underestimating the importance of testing the technology can be one of the biggest mistakes you can make, and it can turn out to be one of the largest barriers on the path of executing your meeting smoothly. Also, 38% of marketers say they run into technical problems when hosting virtual events. Therefore, make sure that you test the virtual meeting technology carefully before going live with your virtual meeting. Also, don't forget to ensure that your virtual venue partner provides you with excellent backend support, so your participants don't face any difficulty while attending the meeting. Performing a dry run on all the important tools and features enables you to prevent any possible technical glitches or errors.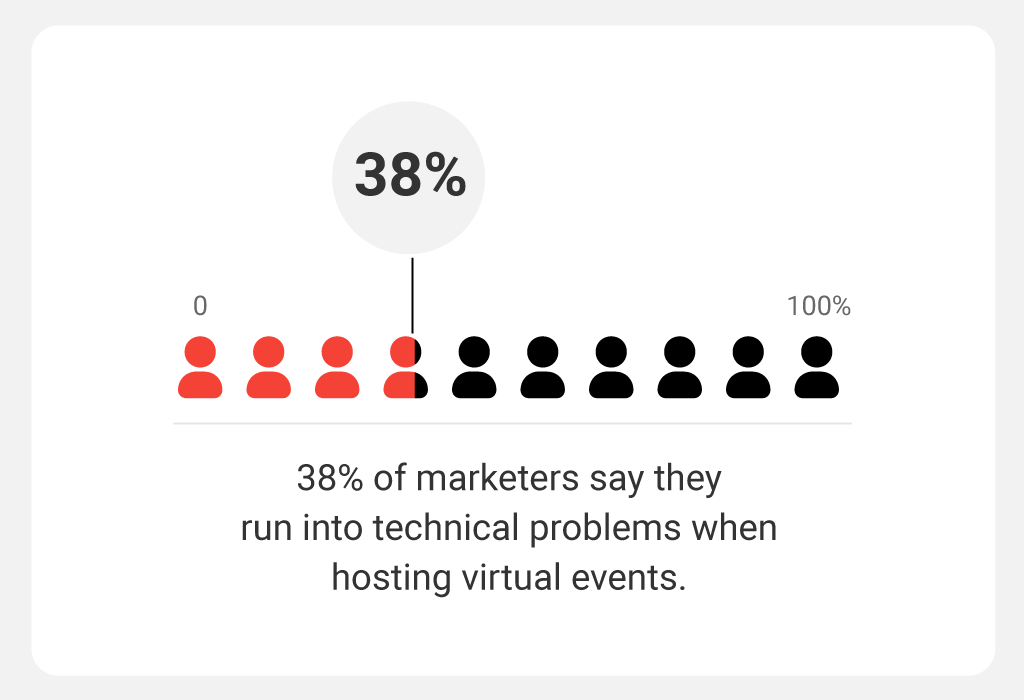 #8 Collect Proper Feedback
Collecting relevant feedback from all your participants is another vital step to host a successful virtual meeting. It can also be a way to tell your attendees that their opinion is of importance to the organization. The worthwhile feedback of your attendees also renders you with a better insight into the efficacy of your meeting strategies. A simple survey or feedback form is one of the most potent ways to collect valuable feedback about your online meeting.
The Final Word!
Organizations from every industry are prevalently moving towards the world of event technology. And, with new variations also comes new opportunities and challenges. Therefore, it is vital to put in additional efforts while planning and strategizing your virtual meeting to ensure its success.
Dreamcast is your all-inclusive stop to all virtual meeting solutions.
In-Person, Hybrid, Virtual
Create an Extraordinary Event Experience
Across All Event Formats