Webinars have become a crucial tool for the modern workplace. As opposed to conventional video conferences, webinars enable equal interaction between a sizable audience and a single host. The main advantage of a webinar is that it makes it possible for participants to participate in an online seminar, conference, or meeting without any physical limitations. Experts utilize webinars to contact their target audience in the current digital environment, promote their products and services, increase audience involvement, and increase sales.
Hosting a webinar for a large group, however, might be challenging for a beginner. This blog will discuss the best webinar tips. You'll be able to host webinar for large group effectively with these tips.
Why Host a Webinar
In today's competitive market, you must use a range of marketing strategies and technical breakthroughs to stay ahead in your sector. According to a study, an engaging webinar for large audiences may boost conversion rates by more than 45%. According to Research, more than 70% of business owners utilize webinars to boost lead generation. By incorporating webinars into your marketing plan, you may improve lead generation, audience size, brand awareness, and customer base. A webinar can be held for a variety of purposes, some of which are given below:
You may communicate and engage with individuals from all around the world through webinars. Event hosts and organizers may communicate online with hundreds of people using this technology.
 Hosting a webinar for a large audience may help you build trust and establish yourself as an expert or leader in your industry since you're providing reliable knowledge that addresses the problems of your audience.
To maintain attendees in your online event and increase audience engagement, you can use webinar platforms.
Your audience will start to see your organization and company as a leader in your industry if you will solve their issues through the webinar.
Where to Host a Webinar for a Large Group 
In order to host a webinar for a large group effectively requires a webinar platform. It is software used to host online conferences, lectures, seminars, and other one-to-many events. There are two types of webinars: downloadable software and browser-based webinars, like Dreamcast.
Depending on each person's requirements, the ideal webinar software may differ. People should feel included by having access to interactive tools during the webinar. The ability for users to assess the success of webinars using KPIs is crucial if they are to optimize their subsequent webinars. You must consider a number of webinar features, including:
Attain a Matchless ROI for Your Business.
Pick the Best Webinar Services of the Industry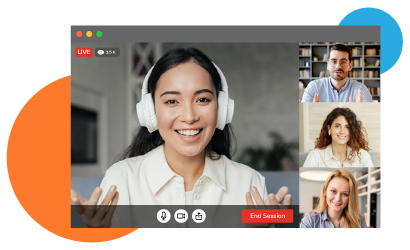 ●          Live streaming integration
●          Analytics and reporting feature
●          Media Library
●          Host controls
●          Attendee's capacity
●          Email notification
●          Interactive tools for interaction and keeping participants engaged
●          24×7 customer support
●          Customer relationship management
●          Screen sharing and slide sharing feature
●          Compatibility with different systems and browsers
●          Feature to stream directly to other channels
Are you looking for the best webinar platform to host a webinar? Dreamcast is here with an end-to-end solution for your events. It gives a thorough strategy for drawing more people to your event. As a premier provider of webinar services, we provide a wide range of interactive tools and features. To learn more about our webinar services and plans contact us.
How to Host an Online Webinar?
A webinar is a low-cost option to reach a sizable audience and interact with them in real-time. It could help you educate your audience, market your product, or develop your team by enabling you to interact with them without any physical restrictions. To make your webinar effective, you must create a plan and use a number of engagement strategies. By organizing your webinar in advance, you may avoid a range of issues, such as technical difficulties, low attendance, irrelevant content, amateurish presentations, and more.
Attain a Matchless ROI for Your Business.
Pick the Best Webinar Services of the Industry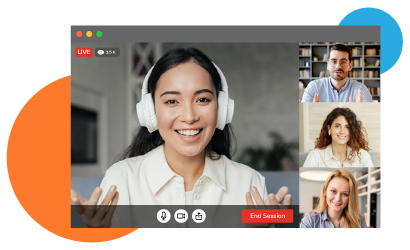 Expert Tips to Host a Successful Webinar
The following tips and strategies should be kept in mind while hosting a webinar for a large audience. You'll be able to increase viewership, attract more viewers, keep the audience interested, and provide more leads.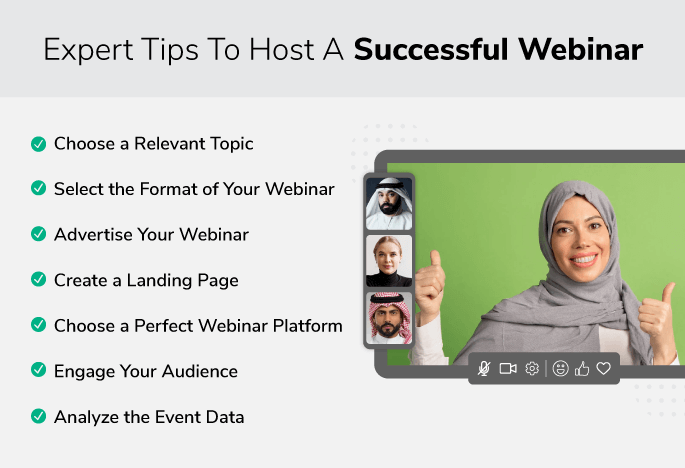 Choose a Relevant Topic
Your webinar's foundation is its content, which must be beneficial to your audience. What does the audience in your sector want to see?
You may create the content for your webinar once you've discovered the answers to this question. The greatest place for you to seek popular topics may be social media.
Select the Format of Your Webinar
If you're going to host a webinar for a large group, you must carefully pick the format. It may be used to plan your online webinar and make it a success. As a result, you must decide if your webinar:
 A panel discussion
 Moderated Q&A session
An interview with one or more people
A monologue or presentation by a single person
 Advertise Your Webinar
If you want to increase viewership and sign up more people for your webinar, it's critical to promote it through a variety of media. You may promote your next event in a number of ways. You may, for instance, post anything on social media sites like Facebook, LinkedIn, Instagram, and more. So if you are going to host webinar for a large audience, you need to advertise your webinar in advance. 
Create a Landing Page
In order to advertise your webinar and attract registrations, you must first create a landing page. Your landing page must have the following components: your webinar's topic, its purpose, sponsors' and hosts' contact information, the date, the time, the webinar's results, etc.
Choose a Perfect Webinar Platform
Most companies and organizations use live webinar platforms and services to make their webinars more interactive and engaging. Using a renowned and trusted webinar platform will allow you to effectively host a webinar and let your attendees have the best experience possible.
Engage Your Audience
You may incorporate a variety of interactive activities in your webinar, such as contests, gamification, talent shows, etc., to increase audience engagement. These exercises can encourage audience engagement.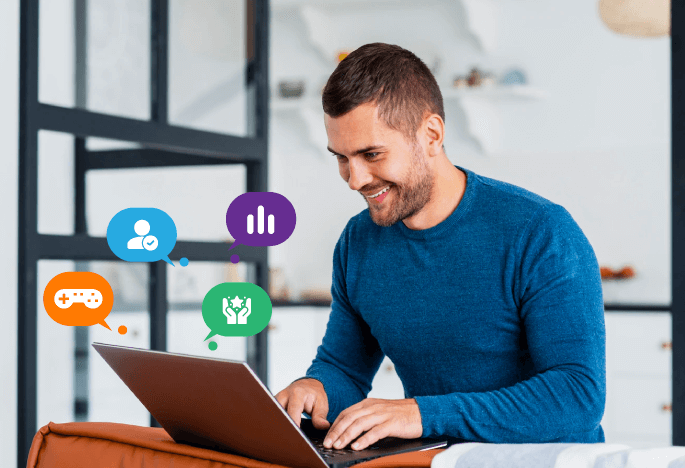 Analyze the Event Data
The majority of webinar systems have analytics tools that let you track metrics like registrations, attendance, engagement rates, and other metrics. For real-time input, you may also conduct surveys and live polls. It will enable you to successfully host a webinar by enabling you to recognize your strengths and limitations.
Final words:
Using webinars may be quite advantageous for both you and your company. You may build connections with your audience through webinars, enhance your reputation, and engage them. It also emphasizes your target market and potential customers. The most cost-effective method of advertising for expanding and attracting new customers is webinars. The techniques and methods discussed above can help you host a successful webinar. Have you just started hosting webinars? If the answer is yes, you can use Dreamcast as an online webinar service provider. Our webinar platform works well for lead qualification, customer support, training, and sales demonstrations. Due to its entertaining nature, Dreamcast is great for training, marketing, onboarding, and instruction. So why are you waiting? Contact us right away to receive a free Demo!
Attain a Matchless ROI for Your Business.
Pick the Best Webinar Services of the Industry