If you are here wondering how to or going to setting up a webinar you might be already aware of the capabilities of how effective webinars are. But if you are one who is not familiar with the complete benefits that webinar offers and how good webinar marketing is for any business. Then let's get started with a bit of introduction.
A webinar is one of the significant ways you can invite people and let them attend the whole session in real time. The other benefit of a webinar is that you are able to record the whole session which can be repurposed later. Talking about the other feature which makes any session interactive and establishes two-way communication is the power to ask questions. So by integrating Q&A, polls, quizzes, and chats, you can be able to make it possible the dream of an engaging webinar. As long as you are addressing the queries of the audience directly and offering a chance to involve them in panel discussion can establish the credibility of your and your business in the industry. What again comes to our topic of how to set up a webinar?
Here in this blog, we have concluded the webinar planning checklist and the steps. By following these simple steps you would be able to host a webinar. So, let's see what they are;
How to Set Up A Webinar?
Setting up a webinar isn't a big deal if you follow all the steps carefully. But one thing to keep up with yourself is that a webinar usually is a live session and any single mistake can create a lot of disruptions. So before we move further keep practising your script and be confident before going live. However, if you are a brand or business and want to address any specific issues make sure to make a team besides the marketing team for all the research, analysis and everything that goes into these steps mentioned. Let's start with the first step before going to the webinar's other aspects;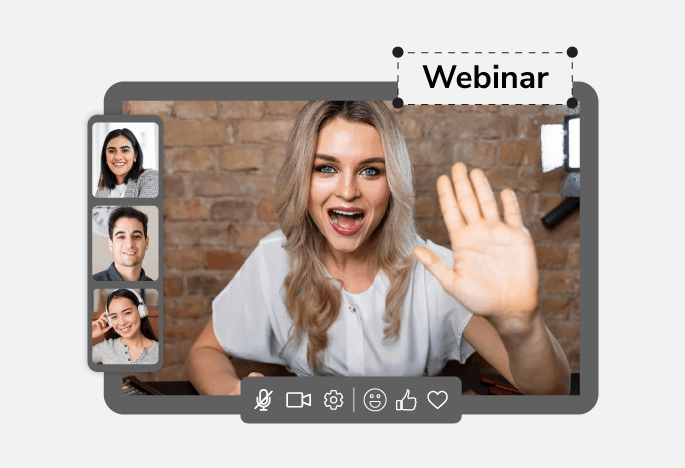 #1. Choose An Appealing Topic
Webinars can be on any topic possible but make sure it should be relevant to your industry and niche while making it specific. Additionally, be sure to pick trending topics and those which people are eager to know more about. And to find out which topic can be appropriate for your next webinar you can conduct thorough industry research and analysis or simply ask the public about what they wanted to take a session on.
For instance: the questions and topics that have the highest search queries can be the best to pick. Besides that, you can use tools like 'Answer the Public', if not that, share polls on your social media channels about what people wanted to attend a webinar on.
When you finalize the webinar topic, make it an appealing name that catches everyone's attention as well as keeps in mind your domain expertise. As if you are not sure to deliver an informative webinar on that topic, you can think about changing or preparing yourself well.
#2. Choose The Right Right Format For Best Webinar Setup
There are many formats of a webinar and the right format can make it possible for you to deliver the chosen topic efficiently. Here we are mentioning some of the webinar formats to choose from;
Industry Casual Chat
How To webinars
Expert Panel
Interview
Presentation
Case Study
Q&A
Product demo
Training
Product launch
These are the most popular go to webinar formats which are used globally to satisfy the specific needs of the topics. As per your different needs, and requirements and to satisfy the marketing objectives it is quite necessary to utilize every segment timely to not miss out. From how-to webinars to demonstrating the product webinar or simply Q&A session by your audience.
#3. Choose the Professional Webinar Service Provider
There are many paid and free webinar platforms which can be used to host your webinar. For instance; YouTube is one of the popular yet free platforms to host a webinar but if you are a brand, business or institution that wants to host an engaging webinar it is always preferable to go for professional webinar services. Because there are many features, tools and offerings they offer as well as perform webinar best practices and what that? Well, there are many things to consider like end-to-end customisation and offering branding experience. Some of the features to look for before choosing any live webinar service provider are;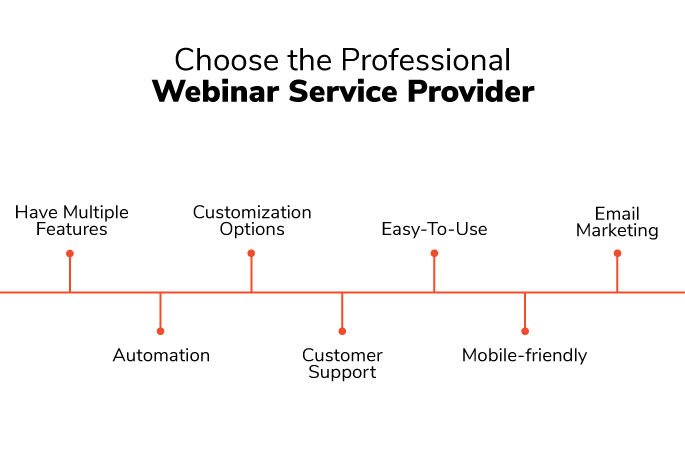 Have Multiple Features
Automation
Customization Options
Customer Support
Easy-to-use
mobile-Friendly
Email Marketing
#4. Build An Registration Page
Now you have chosen the three most important aspects of professional webinar setup. Now, this is time to create a registration page. So when creating a registration page and mentioning the important aspects of the webinar including topics and agendas of the webinar session you will be going to cover. If you are leveraging the professional webinar setup services you would be able to customize your registration page. Always make sure of yourself that the registration page is the impression that needs to be clear, cut, short and concise which grabs the attention of the audience and makes it convenient for them to register themselves.
#5. Right Equipment Selection
Well, there is limited equipment you need to gather to host a powerful webinar. Equipment like a web camera, microphone, laptop and internet connection is all enough to host a webinar. Record your webinar in a closed room where there is no scope for noise and disturbance. Additionally, if you are silent your phone or tablet can be a good approach so no disturbance mode can be started.
However, investing in high-notch equipment and a webinar platform is recommended to avoid any sort of disruption. Well, if you are setting up a webinar to host a session with a huge audience capacity, it is always best to hire a live webinar service provider for a seamless experience.
#6. Prepare Engaging Content
There is an enormous amount of content over the web and the internet creating a hard situation for you to engage the audience. As discussed above, there are many formats you can choose while keeping in mind appropriateness and effectiveness. This is the time you need to write a proper script and make slide decks with a creative and innovative approach that brings a lot of engagement while entertaining them till the end of the webinar. This is how to set up a webinar answer for you.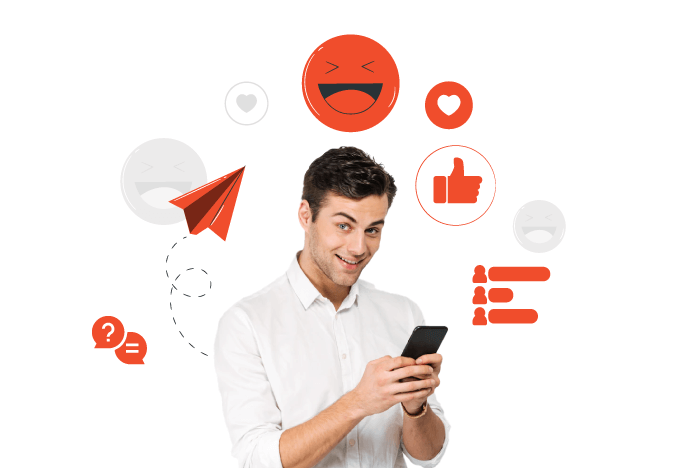 You can't keep up with everyone's expectations. However, as long as you are accomplishing your goal you are succeeding in your webinar. Don't be afraid of creating visually impactful GIFs, including videos, and infographics, and adding a touch of some jokes. Additionally, you can use polls, and Q&As to know whether the audience is understanding your information while keeping them engaged.
#7. Promote Your Webinar And Send Out Invitations
If anyone does not know about your webinar then how can you imagine the audience attending the webinar? Usually, every company has a list of its targeted audience and sending them an invitation is a direct approach to let them know. While you write this email focus on compelling writing by mentioning the USP and benefits of attending such a session. Additionally, don't forget important information like the date, time, and topic of the webinar and at the end add a call-to-action button or link to the registration page.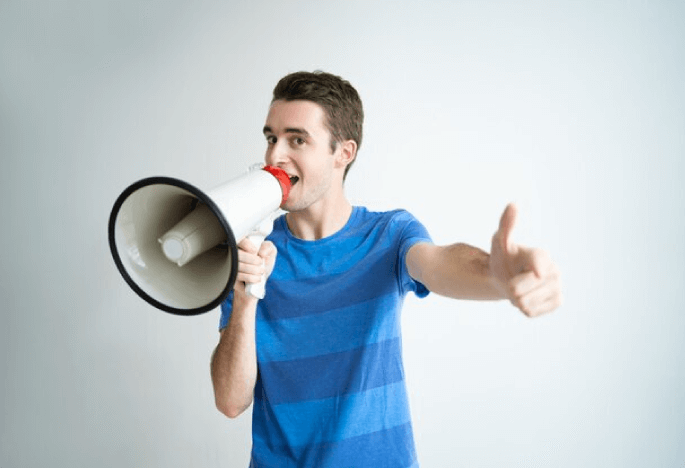 This is not the only thing you need to do to gain more attendees as promotions are other things to do. Social media and networking sites are the most useful when it comes to promoting any event. Try posting infographics, and videos or just run ads for your next webinar. Writing blog posts, articles or even paid promotions is a lucrative deal as far as getting more attendees.
#8. Perform A Dry Test
Dry test runs are the crucial step in setting up a webinar. If you are thinking why? Then here is the answer to it. Think about going live without even testing that all the equipment is placed and set up rightly. If you face any technical issues or even disconnect after you go live. Isn't it the worst situation for your business as this counts as being very unprofessional and diminishes the reputation?
A dry test run should be at the top of the webinar planning checklist. to make sure no disruption or error comes at the live session. Additionally, check all the equipment, and internet speed and even by running the presentation how it will look to the audience and so on. You can also hire a professional webinar setup services provider to nominal down any scope of mistakes or disruption to arrive.
Now it's time to….
Go Live
Congratulations, you are now at the final step of knowing how to set up a webinar. And we hope that you have got all the answers that are necessary for setting up a webinar.
There is no perfect script in a live event but sticking to a prepared one before going to webinar live is a good thing. However, there are chances when you need to be spontaneous like engagement polls and Q&As are the things that need to be in real-time (as you can't be prepared). o for that you need backend support from professional webinar services. At the end when you finish the webinar do not send them a thank you message for joining you.
If you are one who wants to offer a seamless experience to your viewers. Then there is no look back as Dreamcast is here to help you with its professional webinar setup services. Wanted to know more about how we work and what kind of features you can get with our services. Book your free demo now! Thank you for reading and best of luck with your next webinar.
Attain a Matchless ROI for Your Business.
Pick the Best Webinar Services of the Industry