We have all witnessed the power of technology and how fast the digital era is moving ahead. It's been a long time since we realised the importance of webinars, and still, the optimal use of them is just a plan.
The webinar is known for its versatility and is the perfect mix of both promotion and engaging content. The awareness and increasing popularity is growing and many companies are looking for the best tips and tricks for speedy growth. In fact, many institutions and businesses have adopted webinars as part of their content strategy. As opposed to that, many businesses fear trying it as they lack guidance on how to use it in the best and most effective way. This article is designed to help you understand the nitty-gritty of using webinars for business growth and how to arrange the perfect online webinar with webinar hosting services.
What is a Webinar?
A webinar is simply an online event used for many purposes, including training, meetings, conferences, product demos, etc. This can be hosted by anyone and can be streamed live over the internet. Online seminars, webcasts, online events, online sessions, and other terms are also used to describe a webinar.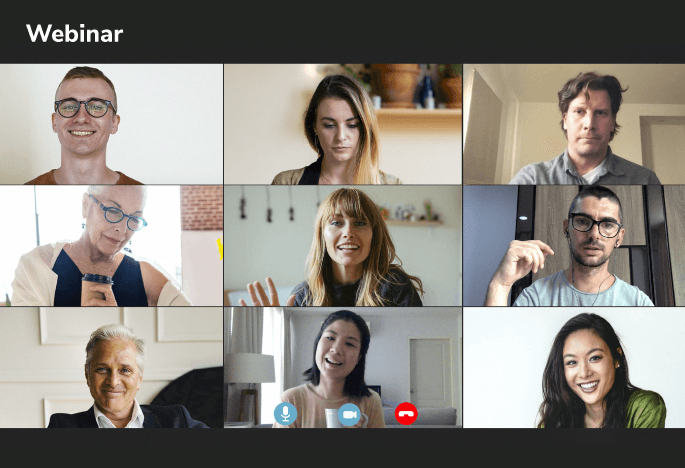 A webinar, in terms of key elements, consists of a host, attendees, registrations, interaction, Webinar Services, feedback and others.
How to Use Webinars Effectively for Business Growth
There are plenty of benefits associated with organising webinars. They can be used for an array of purposes while strengthening the relationship with their target audience, creating new leads, authority and many more. Webinars are simple to attend, and their easy accessibility has contributed significantly to their popularity. Let's deep dive and look at the effective benefits of webinars for business growth.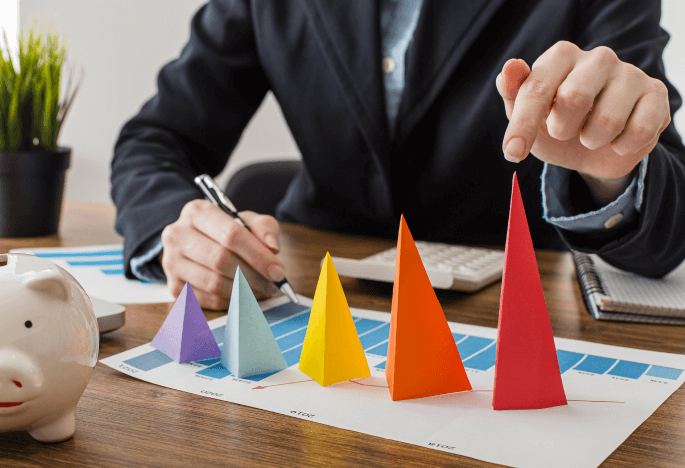 Goal: Know it Before You Get Late
You have less than an hour to introduce yourself to describe everything related to the topic. Yes, you read it right. Most of the webinars last 45 to 80 minutes max. Therefore, it is better to know the purpose as early as possible. This will help you to choose the webinar format. For better understanding, there are multiple formats from which you can opt for
Industry Expert Panel
Interview
Casual Chat
Case Study
How To (do things can cover an array of topics)
Q and A
Once you know your format, goals, and objectives, start planning and preparing your script. Be concise and informative. And make sure to choose a relevant topic with a good title.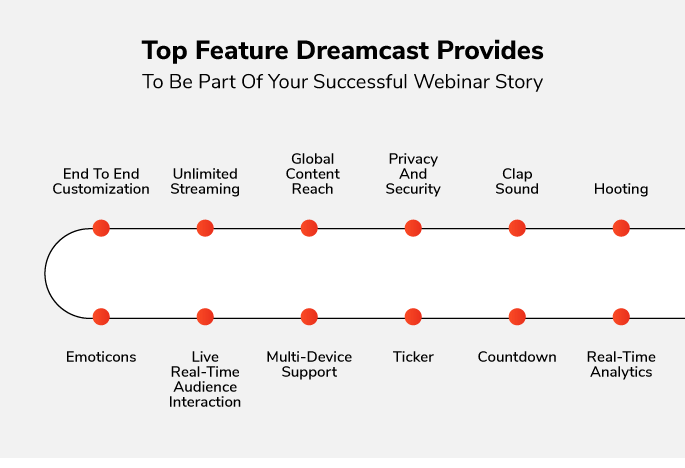 Look Out Competitors
Analysing the competitors is the key to any business's success. Well, you don't have to copy the whole, but there is no harm in copying a few creative ideas that serve your purpose. This is quite a necessary procedure for webinars for startups as the more they take inspiration from big companies the more the chance to establish authority and standards.
Invite Guest Speakers
One of the effective ideas is a collaboration with speakers or inviting industrial experts to your virtual event. Why is this important? This increases the credibility of the webinar, as well as the information shared, people tend to listen more to someone who has fame resulting in increasing audience engagement.
Attain a Matchless ROI for Your Business.
Pick the Best Webinar Services of the Industry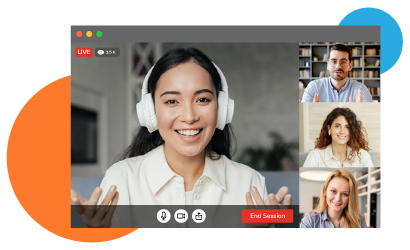 Plan Lead Time & Promotions
Event planning is a crucial step and planning all the dates and execution of the event starting from the announcement to the execution, is necessary. Additionally, after the announcement, the team also needs to promote the event over different channels to gather more audiences. A registration link with a query form needs to be created. Make sure to give enough time to the audience for registration. And publish a specific date and time for the virtual event you are hosting.
The Right Webinar Platform
Now, let's say you have decided on the topic, format, speaker and many people have registered for your webinar. So, what's next? The Big Day! Air your webinar. Yes, you can do that but the one important thing which is missing from the whole talk is the Webinar Platform. This is an important aspect because without it you will not be able to do anything. Well, for businesses it is required to choose the best-in-class webinar service provider.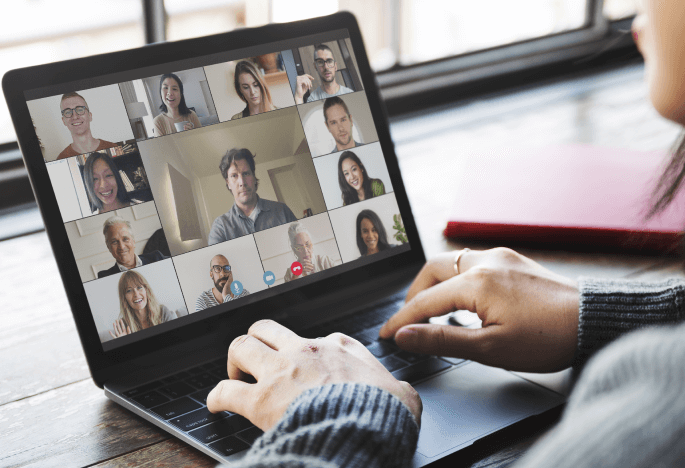 The simple understanding is that the platform which offers a lot of features is the best as with more features the probability to do creative interaction and make the audience engaged is huge. Nowadays there are many features that can be used particularly in the webinar, the top feature Dreamcast provides to be part of your successful webinar story are;
End To End Customization
Unlimited Streaming
Global Content Reach
Privacy And Security
Clap Sound
Hooting
Emoticons
Live Real-time Audience Interaction
Multi-Device Support
Ticker
Countdown
Real-Time Analytics
Big Day!
Now there is nothing to keep in mind before the event. Let's talk about the event itself. As discussed earlier you have very limited time to attract the audience and making them engage for the entire is quite hard. So here is the best suggestion we can give you is that start adding polls (not necessary to add only relevant ones but sometimes asking here and there is okay, but not too much).
The webinar has the option to present a presentation and also screen sharing to make sure to make an impressive slide concise and informative combined. A webinar should be a combination of both audio and video so take this advantage and try to add pre-recorded videos, infographics, and images throughout the webinar to grab the attention of the audience. Here are some points to add to the webinar for making it more engaging are;
A webinar is a two-way interaction, so talk to your audience as no one likes to just listen.
People like social networking so giving a chance for group discussion is a bonus.
Add a chat box where the audience can ask questions and interact.
If you are covering any webinar revolving around your new product or services, giving some incentives or offers is something good. Getting a gift voucher or discount for just attending a webinar (the concept can grab you lots of audience for sure).
Analytics and statistics excite everyone, make sure to add in the speech.
The webinar also offers to generate leads as during the registration people share their phone numbers and mailing addresses, which can be used to convert into leads and sales as well.
These are just recommended suggestions. A webinar can be as simple as you want to as interactive as you imagined.
Summing Up
Hosting webinars for any business of any size can be beneficial. Well, if you are the one who is looking to organise a successful webinar that generates revenue and creates an array of leads then you are at the right place. We at Dreamcast offer you all kinds of customisation. With us, you can customise the webinar interface according to your branding needs. So, what you are looking for is to host your next webinar with us.
Attain a Matchless ROI for Your Business.
Pick the Best Webinar Services of the Industry